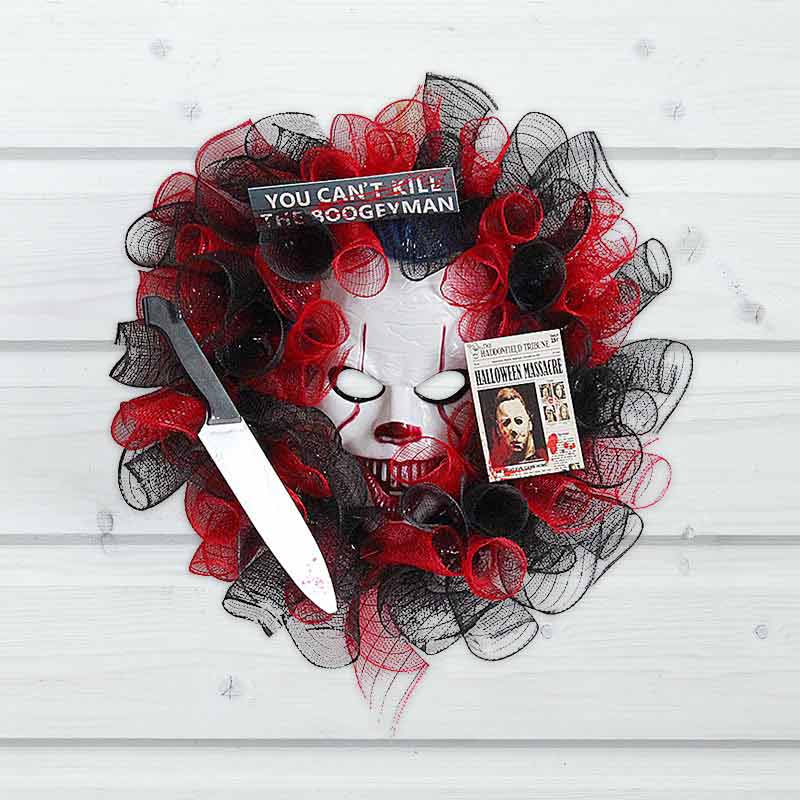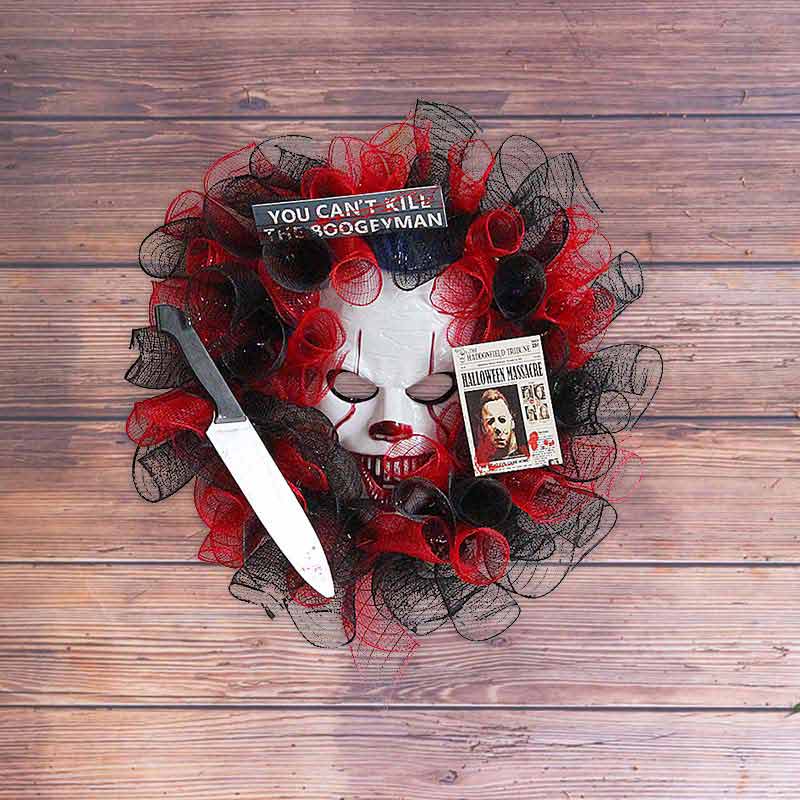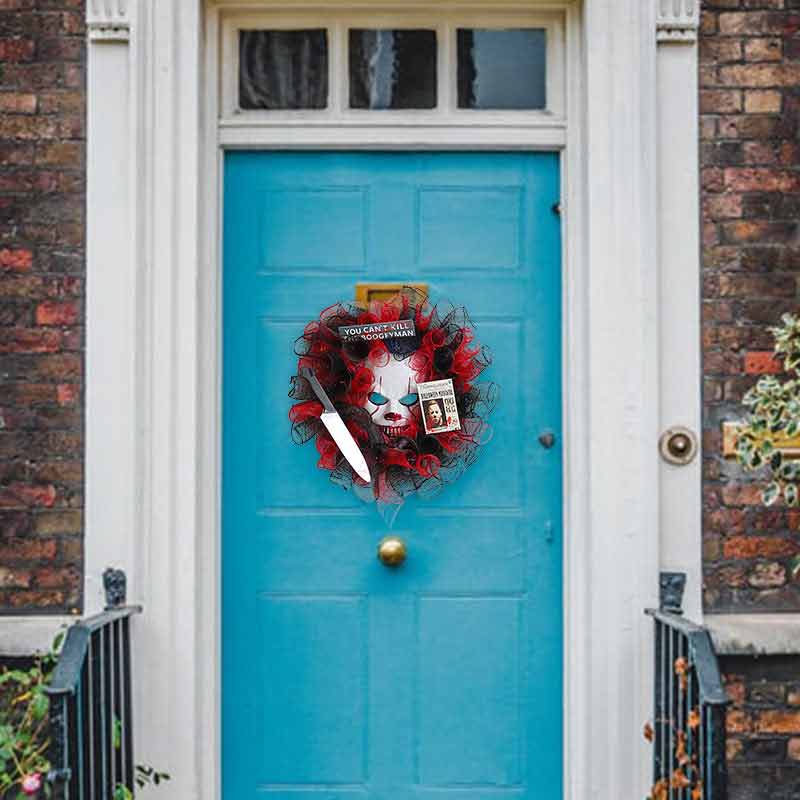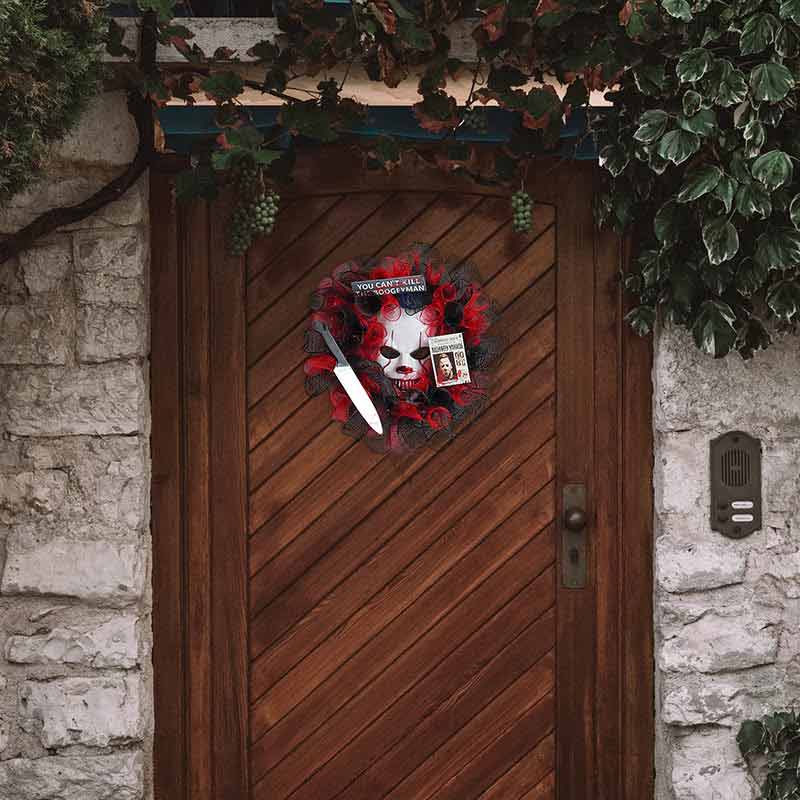 Pennywise Wreath Haunted House Clown Garland Hanging
Translation missing: zh-CN.products.general.description
Pennywise Wreath Haunted House Clown Garland Hanging
It's a Halloween pennywise wreath, and this one is perfect for dressing up your front door for Halloween!
Room decoration
A whimsical wreath is a bold statement for Halloween! Feel free to hang it on your doorway, these are the perfect decoration for Halloween or a party.
The perfect gift
This is the perfect gift for Halloween lovers or housewarming friends. Great for decorating anywhere: yard, garden, front porch.
High quality
This decoration is made of plastic and fabric with a clown in the center, adding to the fun and uniqueness of the wreath. Happy Halloween and add atmosphere to your home.
Pennywise Wreath Haunted House Clown Garland Hanging