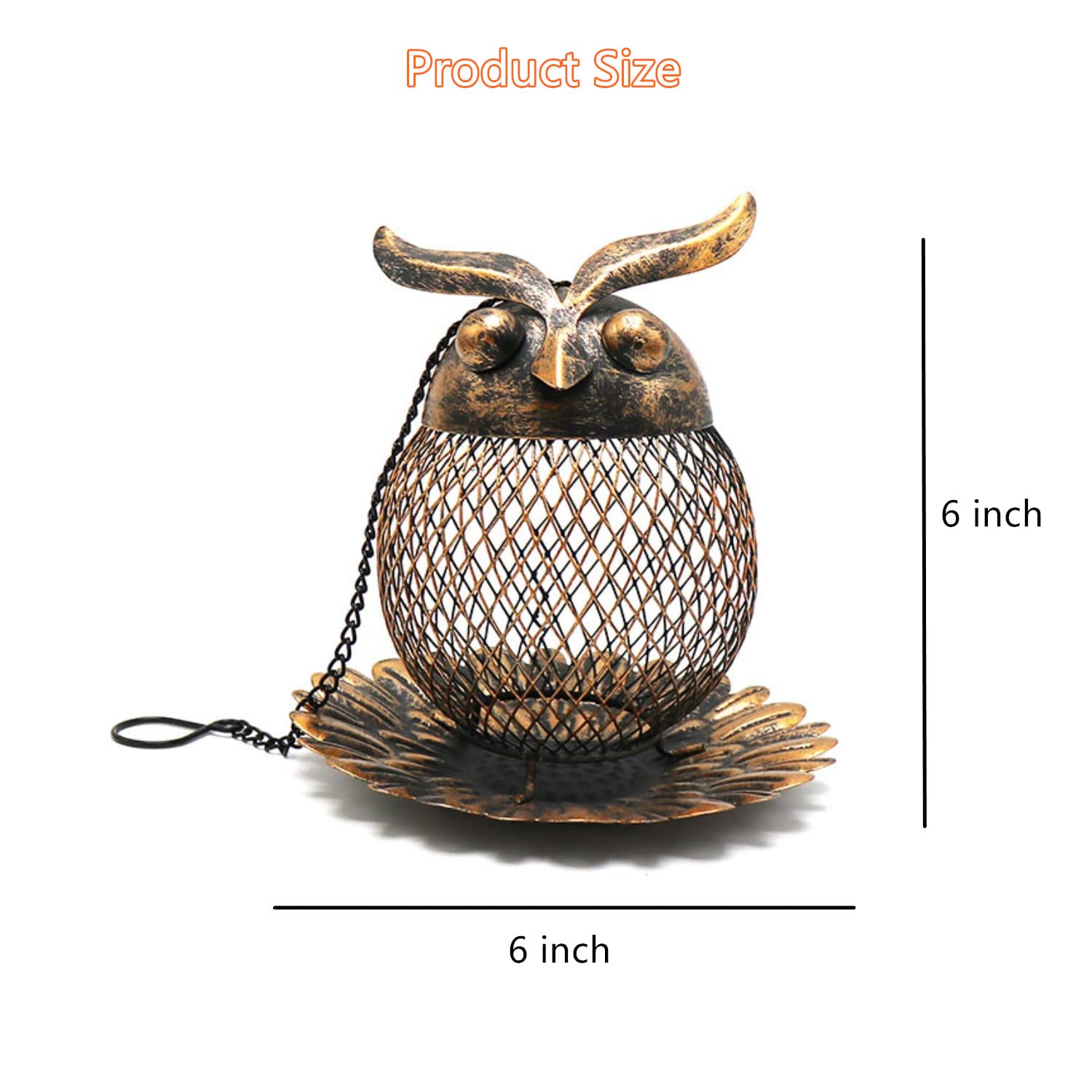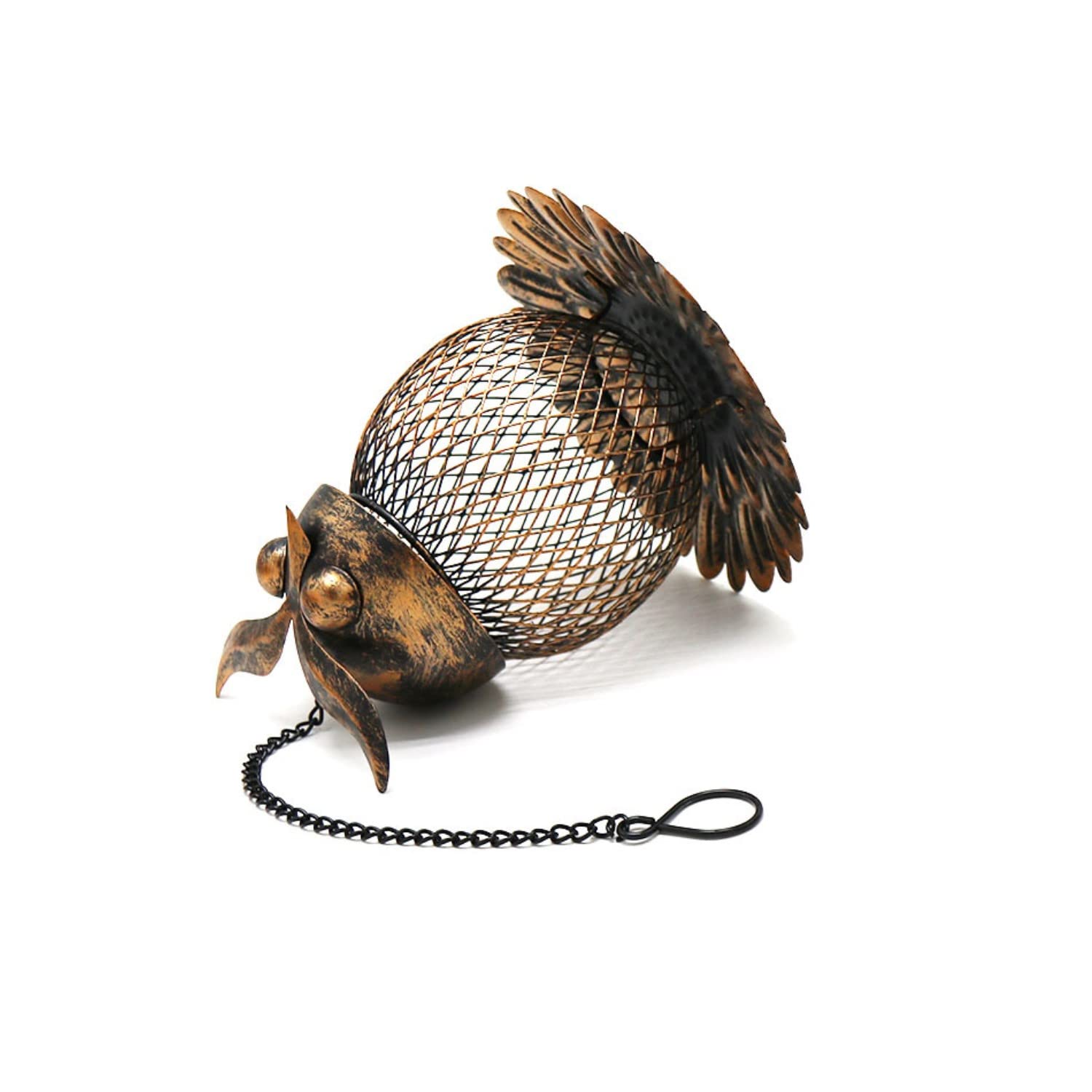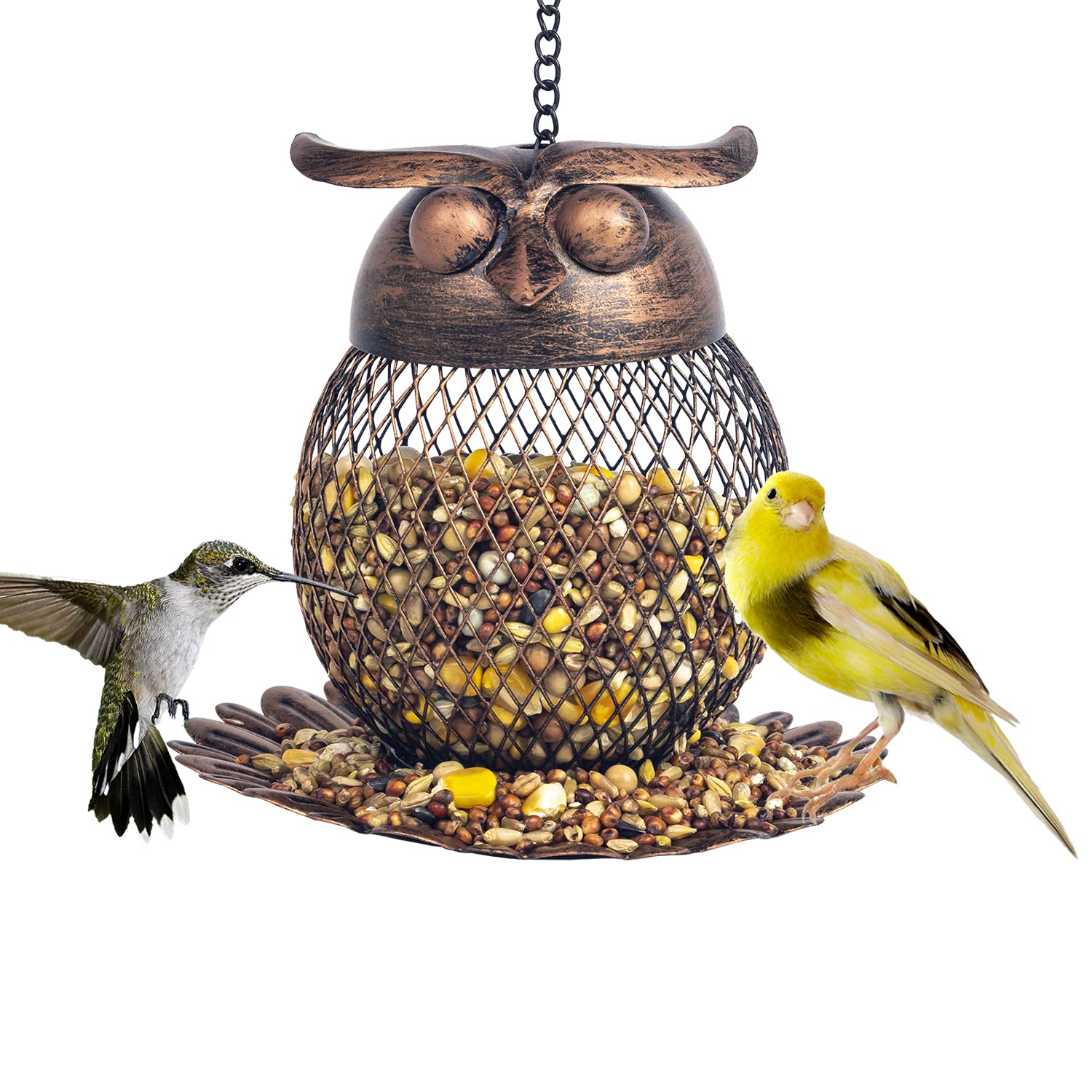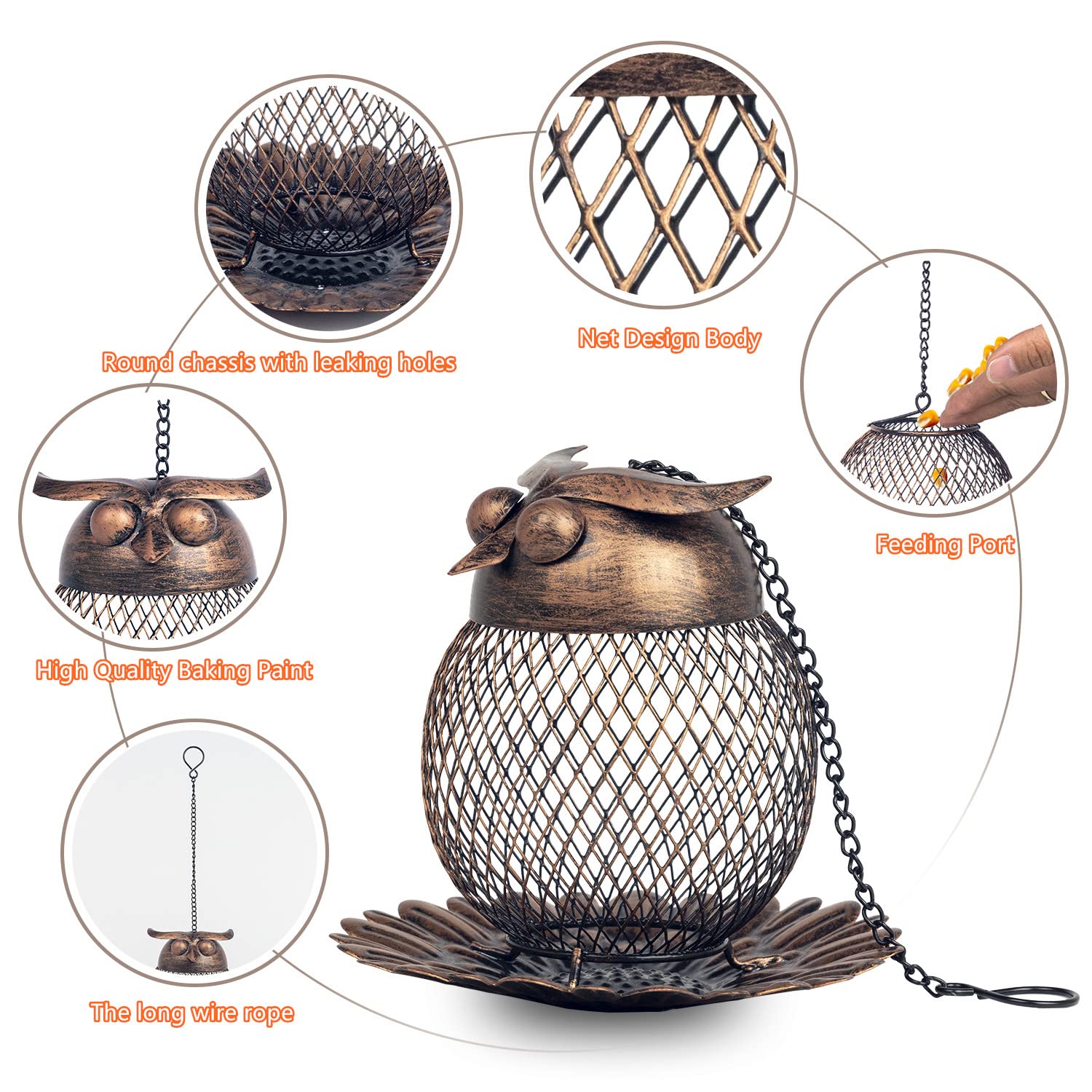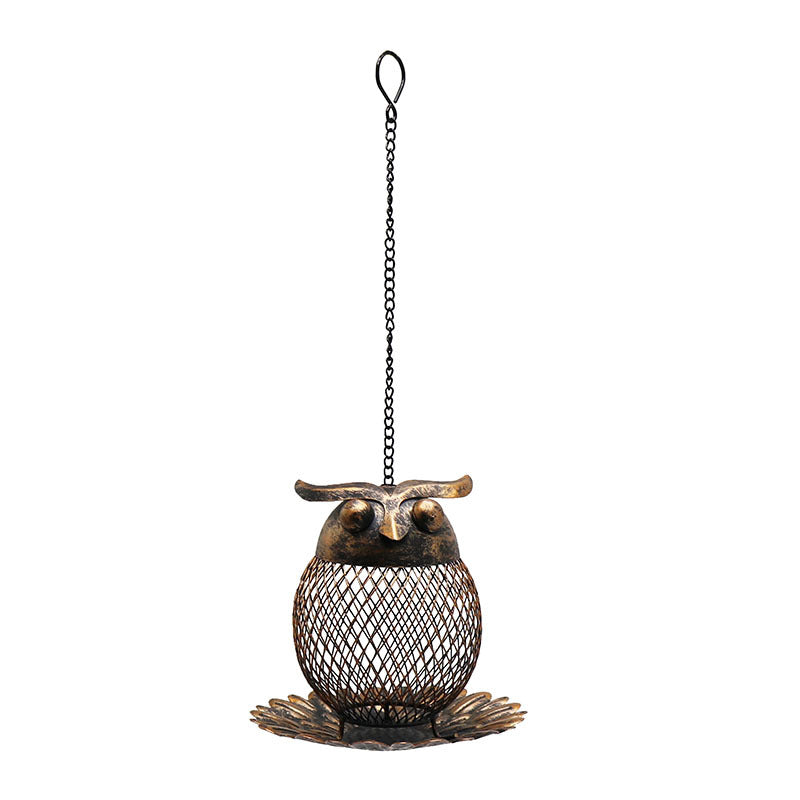 Cute Metal Owl Bird Feeder for Outdoor Garden Decor and Bird Watching Wild Finch Bird Feeder for Outside with Hook for Garden Yard Decor
Translation missing: zh-CN.products.general.description
Enhance your outdoor space with our high-quality retro metal owl-shaped bird feeder. With a large capacity of up to 2 lb of seeds, it's perfect for attracting a variety of birds to your garden. Easy to use and clean, it's a great gift for nature and bird lovers.
Cute Metal Owl Bird Feeder for Outdoor Garden Decor and Bird Watching Wild Finch Bird Feeder for Outside with Hook for Garden Yard Decor
★Material: Metal
★Size: 15cm*14.5cm(not include the string)
★Capacity: 2lb
🐦 Unique Design: Our cute owl-shaped bird feeder is made of high-quality retro metal materials that are resistant to bird bites and destruction. This feeder lets you watch birds from your windows, deck, or courtyard.
🦜 Garden Decor: This bird feeder not only adds beauty to your garden but also provides ample roosting space for birds. It can also serve as outdoor decor and is an excellent addition to your backyard.
🐦 Large Capacity: This feeder can hold up to 2 lb of seeds, including black oil sunflower seeds and safflower seeds, to attract a wide variety of birds such as red finches, tits, house finches, bluebirds, warblers, starlings, and more!
🦜 Convenient to Use: The bird feeder is easy to assemble, fill, and clean. The base is tightly sealed with a leak-proof gasket to prevent nectar from leaking. The design allows you to hang the feeder onto trees easily. The feeder also comes with a cover that can be opened and closed. The metal mesh makes it easy to monitor your seed levels at all times.
🐦 Great Gift Idea: This bird feeder is not only an aesthetically pleasing and stylish decoration for your garden, but it is also a perfect and unique gift for nature and bird lovers. It is a great gardening gift for both women and men, and is perfect for occasions such as birthdays, Father's Day, Mother's Day, Christmas, Halloween, and more.
Cute Metal Owl Bird Feeder for Outdoor Garden Decor and Bird Watching Wild Finch Bird Feeder for Outside with Hook for Garden Yard Decor