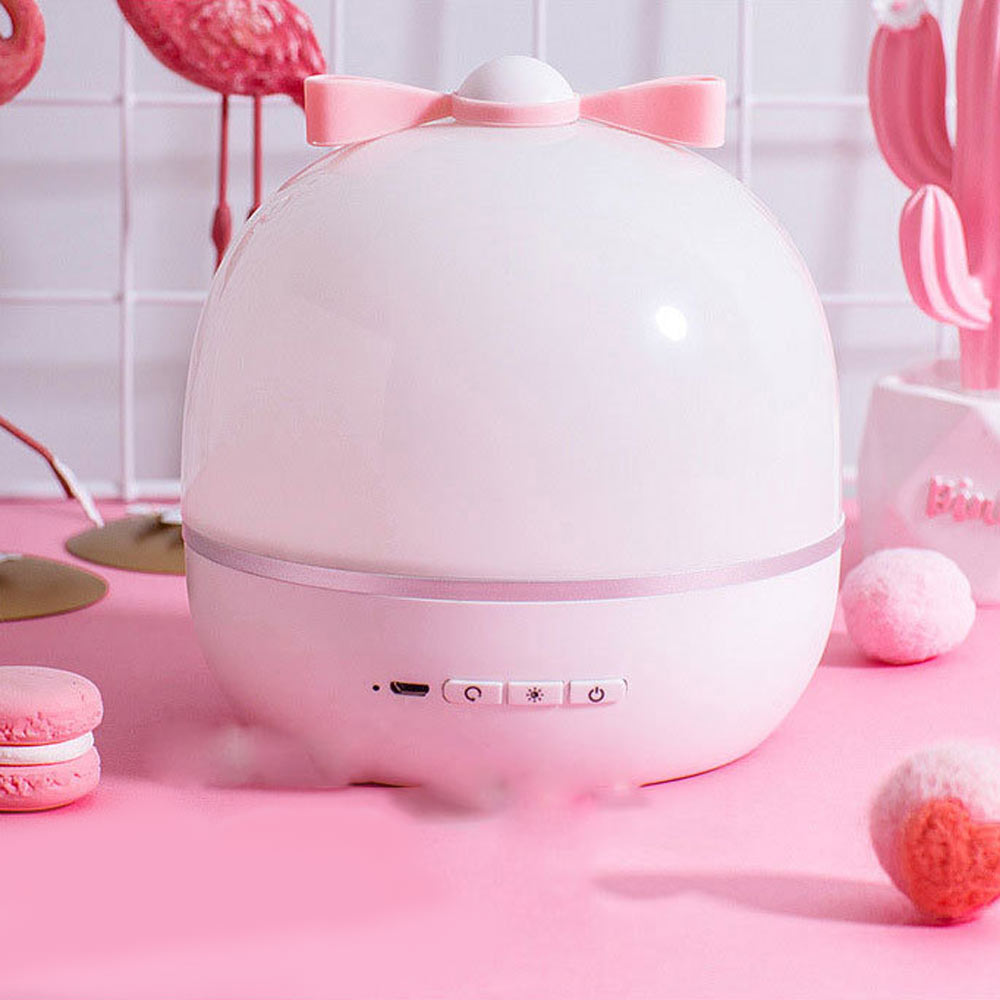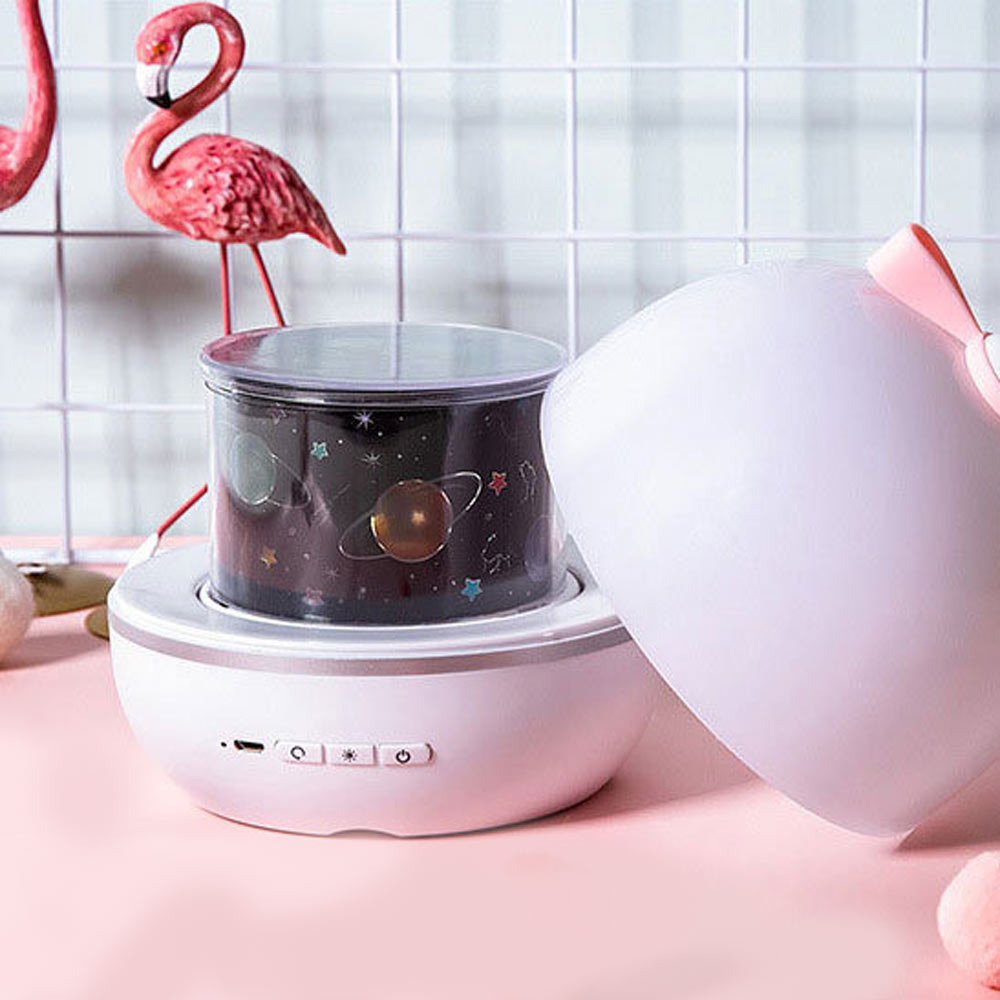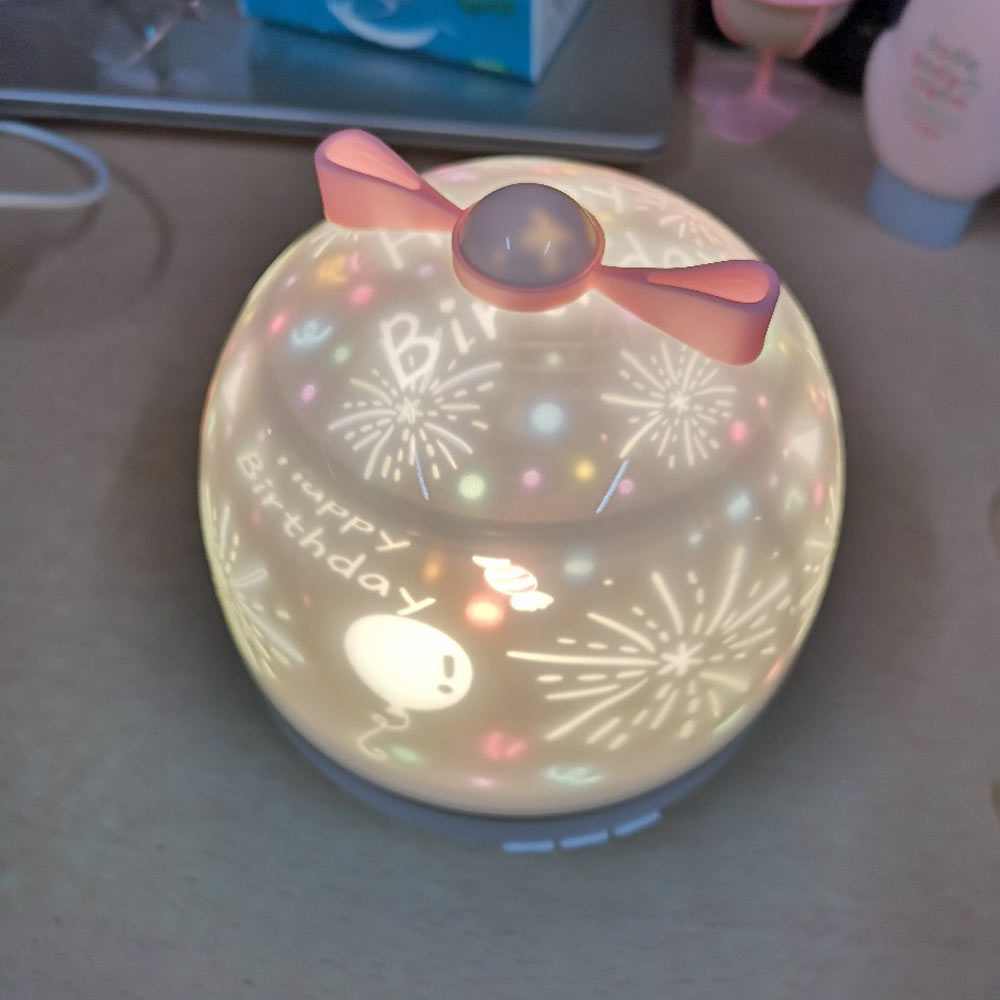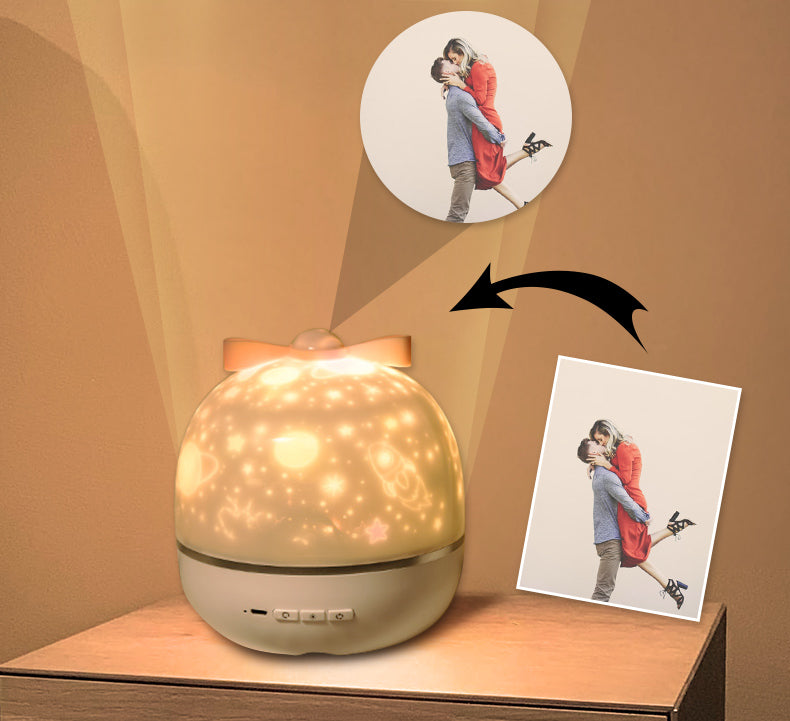 Night Light Star Projector Custom Photo Night Projection Lamp
It's a star projection lamp with Bluetooth, music playing feature, and remote control. It can switch to 3 colors of light, orange, white, blue. There're 6 films attached. With lampshade it is an exquisite night light, remove the lampshade it's a star projector. Your photo is lasered on the lid of the film socket.
Romantic Gift
Change the films from the socket under the lampshade you can have 5 other effects of projection. With this variety of effects, enjoy counting stars indoors with your love. Perfect gift for Valentine's Day, birthday, anniversary, etc.
Bring Down a Thousand Stars
Turn the light on and you would be amazed by the starlight blossoms for you. It's great at creating an atmosphere of romance indoors. All around rotating of the film provides diverse beautiful effects.
Enjoy The Time of Your Own
Switch to white light, the lamp is your best reading company, or it can also be a beautiful night light.
Functional, Easy to Use
It's a functional night light, a product manual attached will help you enjoy various features of this product. Remote and Bluetooth control standing by to switch mode from everywhere in the house.
Night Light Star Projector Custom Photo Night Projection Lamp