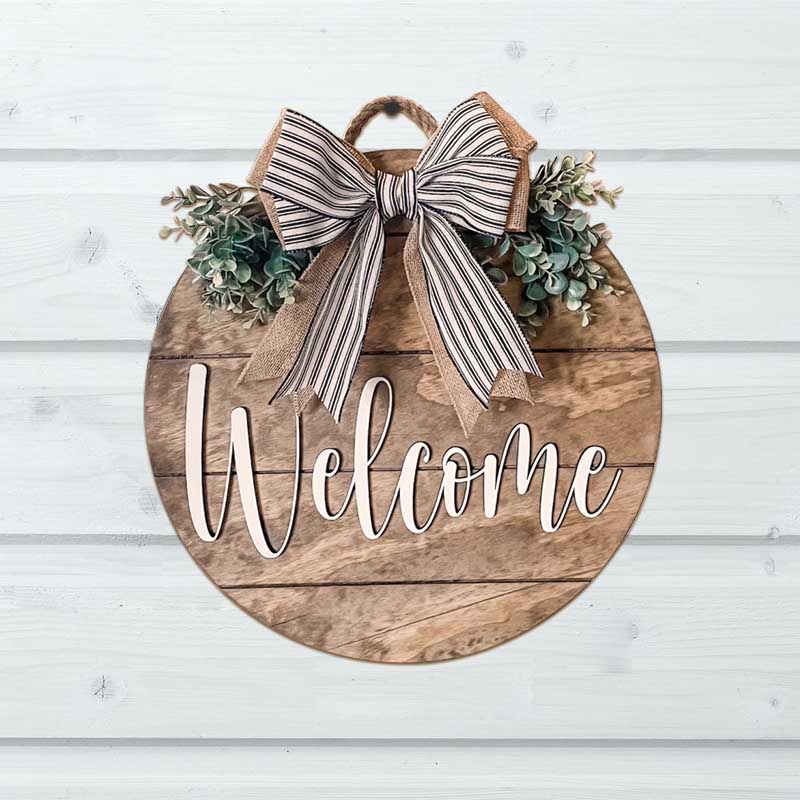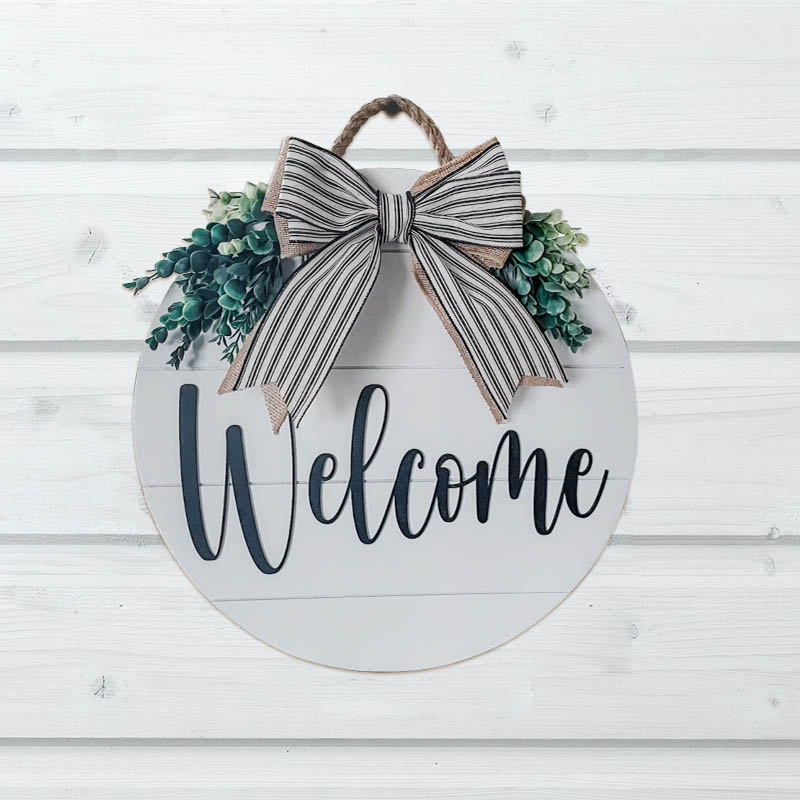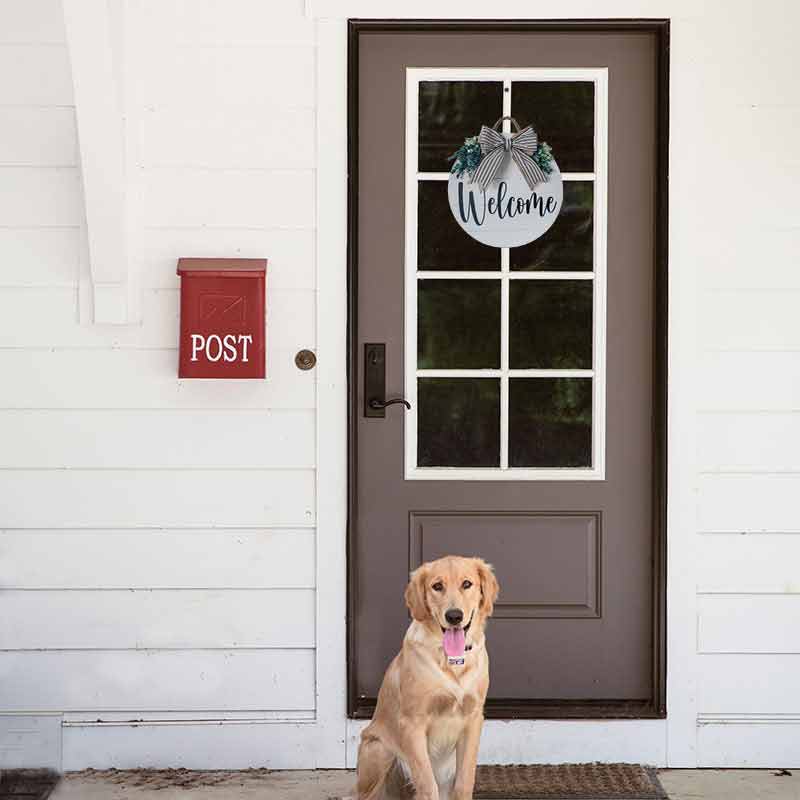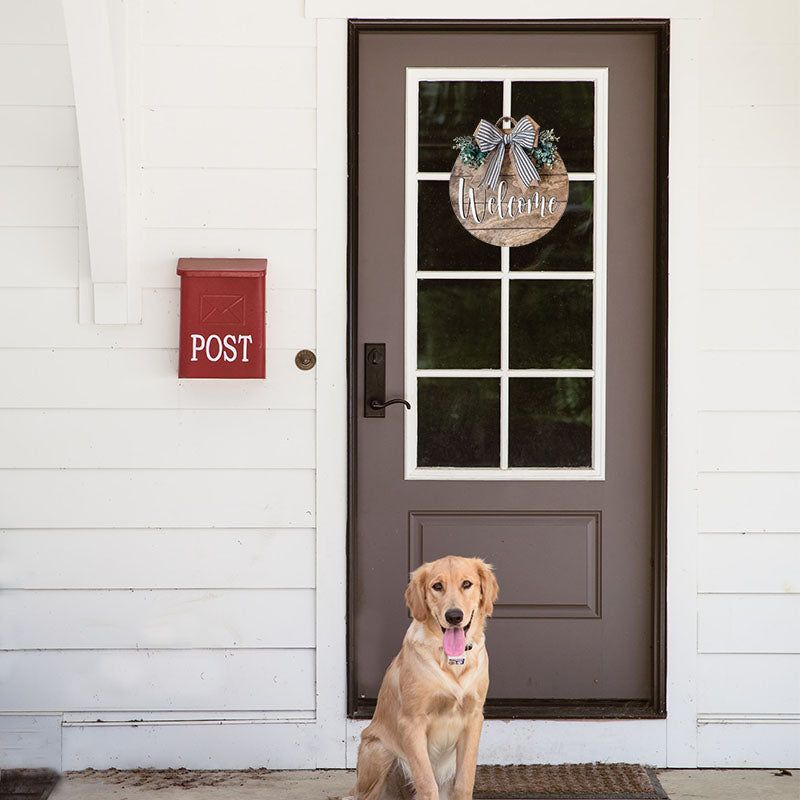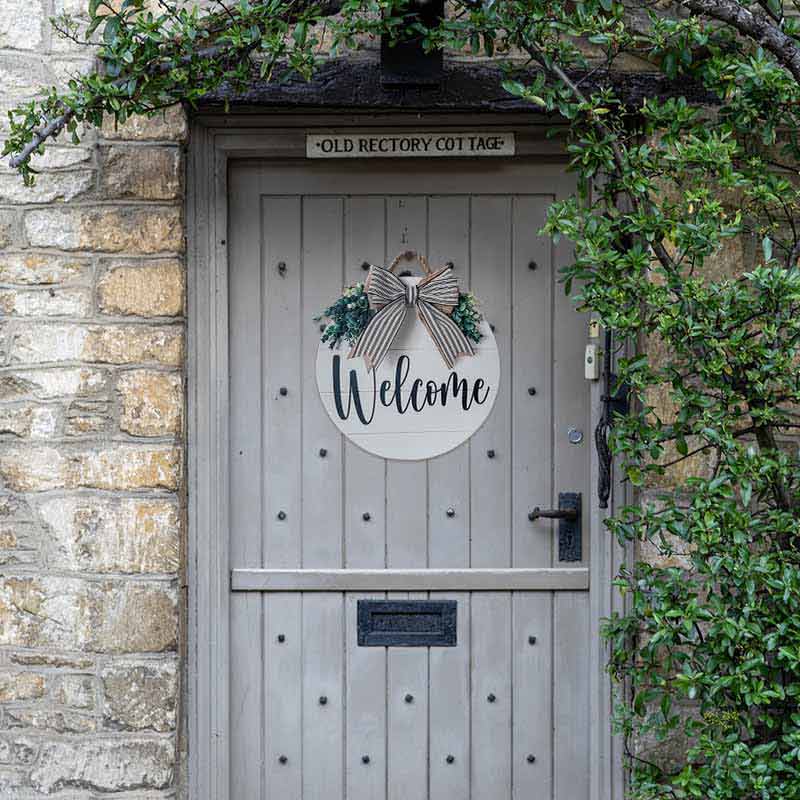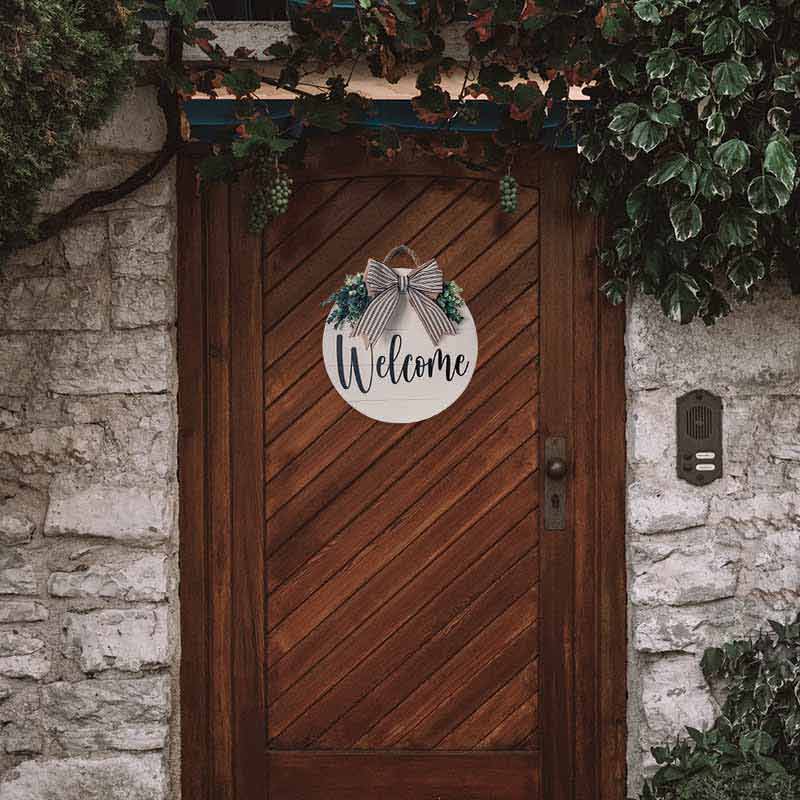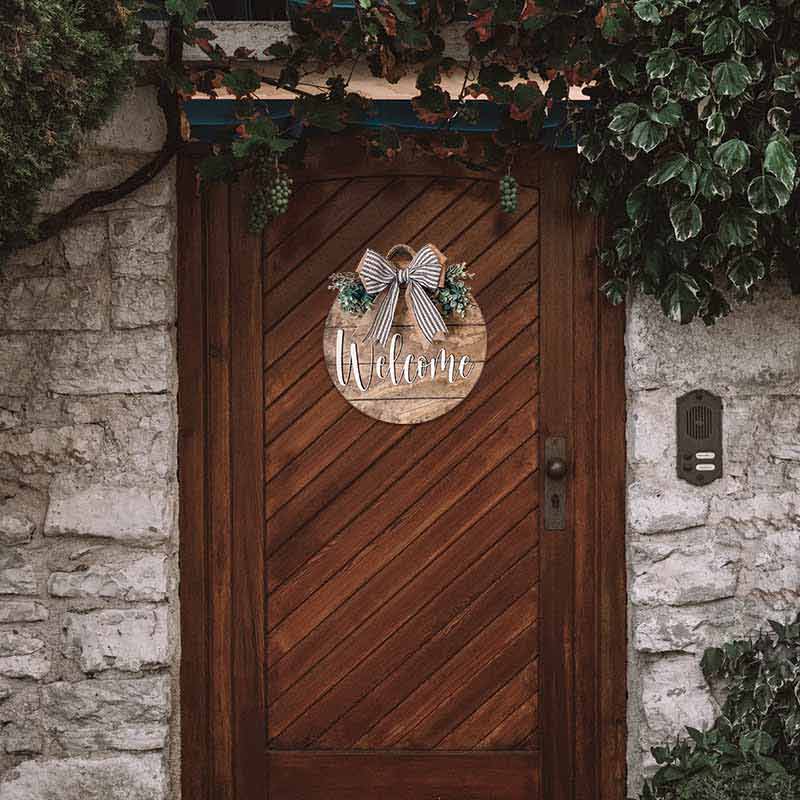 Welcome Sign for Porch Door Circle Wood Welcome Sign
Welcome Sign for Front Porch Circle Wood Welcome Sign
This is a wreath decorative sign with a spring wreath hanging in the farmhouse porch yard. You can hang it on a hook, or with the use of an over-the-door wreath holder. Perfect for people who like or looking for a unique front door welcome sign at the entrance. We have two colors to choose from. Withstands warping or splitting even in outdoor conditions. When you get home, a welcome sign may help you get grounded faster, may help you find your peace faster. Let's get some cute ideas for your home.
Environmental Friendly
The welcome sign for the porch was crafted with high attention to detail, using top-quality materials to ensure long-lasting use. It is an outdoor decoration made of sturdy wood, odorless, very durable, reliable, therefore able to withstand warping or splitting even in outdoor conditions. Hang on the front porch door to add a festive atmosphere and feel the breath of spring. 
The Best Decoration
Suitable for home, farmhouse, living room, wall, windows, wedding, party, festival, making a perfect decoration. Hang it to let us welcome friends, and you can also use it to decorate shopping malls, flower sheds, gardens, Easter shops, etc. In addition, this sign is perfectly fit to hang at the position of the front door, back door, room door, wall position near the entrance, even can use it in cafe and restaurant, office and business. 
A Thoughtful Gift
This newly designed front door decorative wreath is suitable for any style of the house. It is a home decoration gift for friends and family during the holiday season. Send them the best wishes during the housewarming or the opening of the store, and you will surely get their compliments. It is suitable for most people.
Discover Even More Styles to Decoration Here: https://www.koalaprint.com/collections/door-sign/
Welcome Sign for Porch Door Circle Wood Welcome Sign