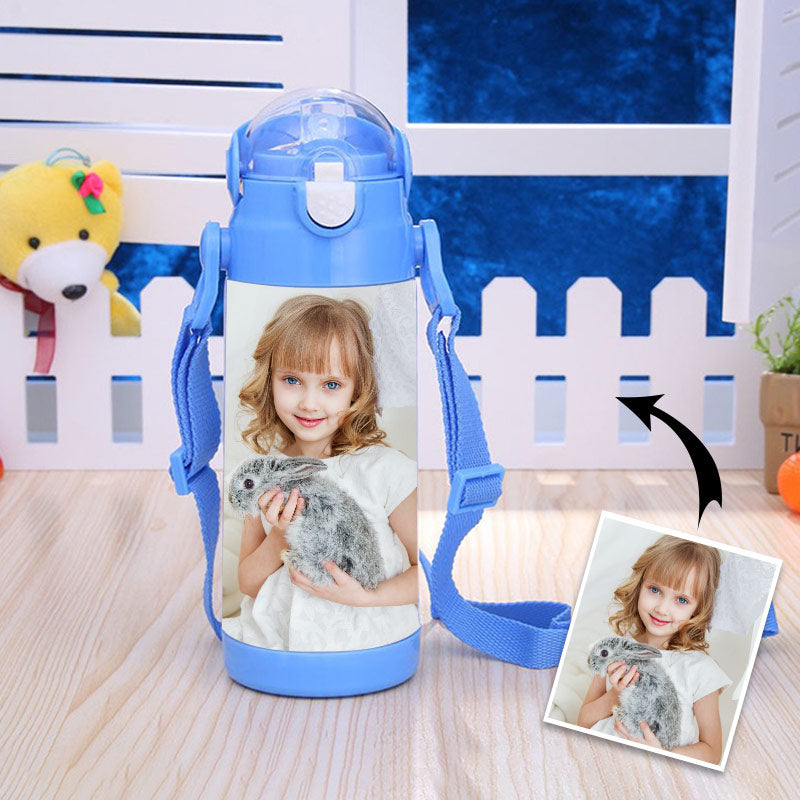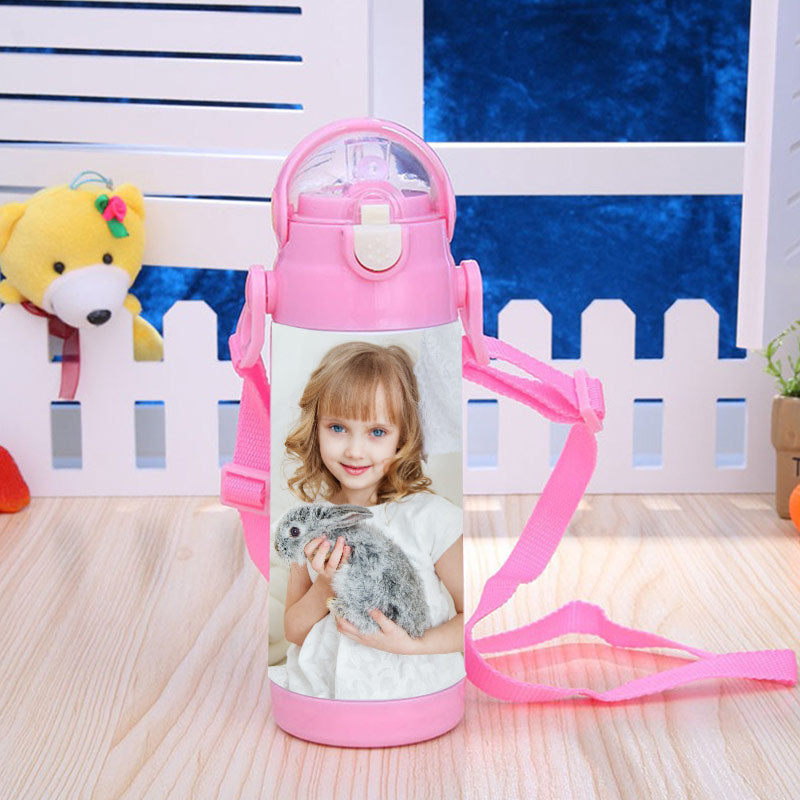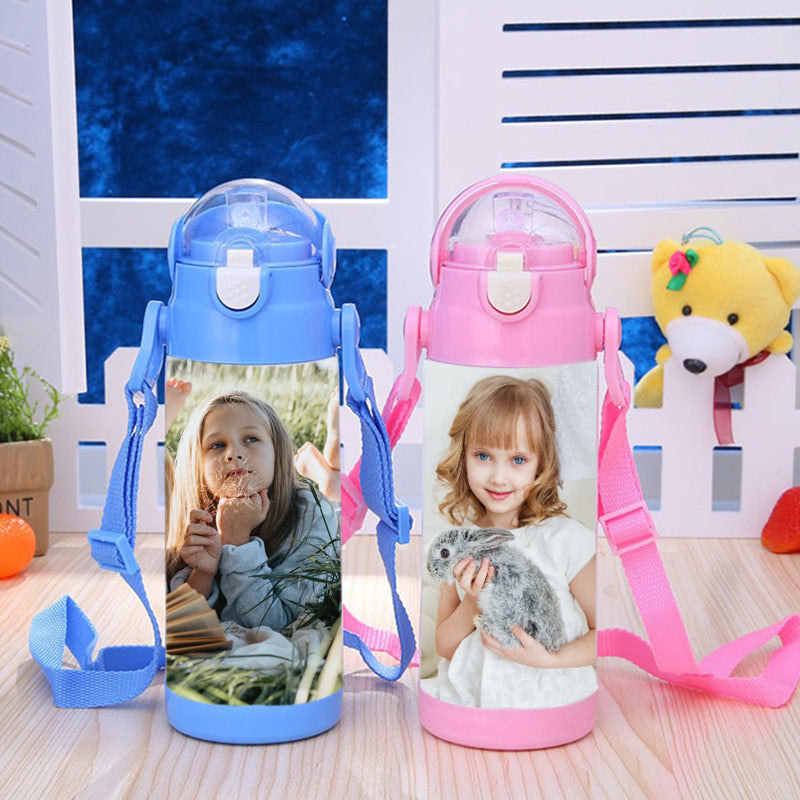 Personalized Kids Water Bottle with Straw 500ml
Translation missing: zh-CN.products.general.description
Drink at the Perfect Timing, Enjoy Your Beverage from a Thermal Bottle
Size: Height 35cm × Width 6.5cm
Capacity: 500ml(16oz)
Material: Stainless steel, PP
Heat Retention Time: 6-12 hours
Note: Do not drink liquids over 50°C from the straw.
It's a thermal water bottle with a food-grade PP straw. Print your Photo on the body of the bottle, create your supreme unique drinkware.
· Thermal bottle with straw design
-Remove the cap to fill liquid.
-Pop open the transparent lid and drink from the straw.
· Ideal bottle for toddlers
Sipping from a straw keeps children from leaking or pouring themselves. Create a unique thermal bottle for your kid, give him/her the ever ideal perfect drinkware.
· Lovely personalized gift
Custom a lovely thermal water bottle for friends or family with a photo of your children, family, or your pet, it's a perfect gift for any event.
· Restricts temperature
Stainless steel with multiple special layers for preserving the temperature in 6-12 hours, making sure your kid can enjoy every sip.
Personalized Kids Water Bottle with Straw 500ml