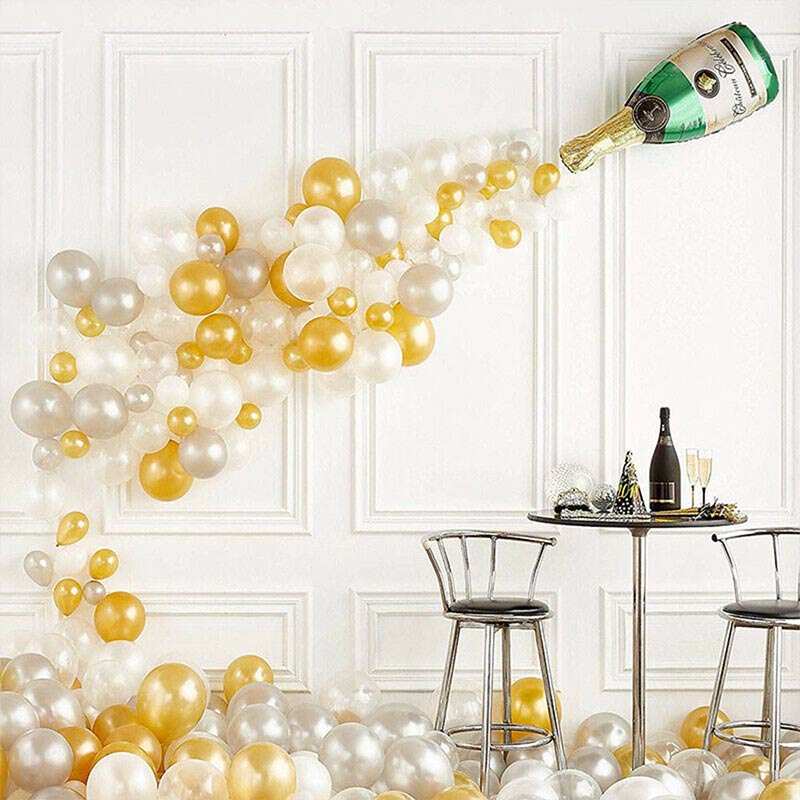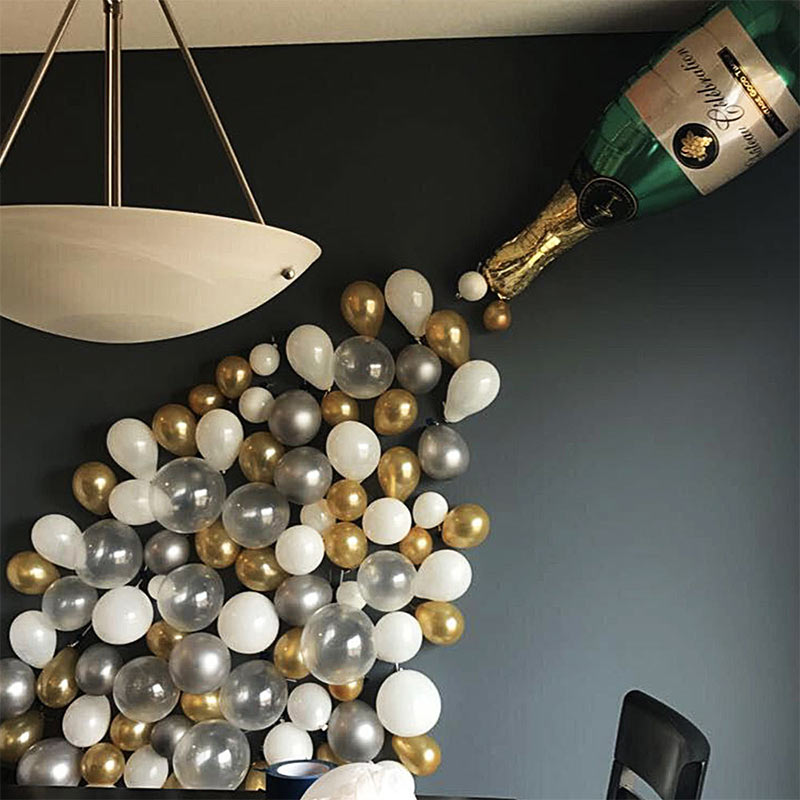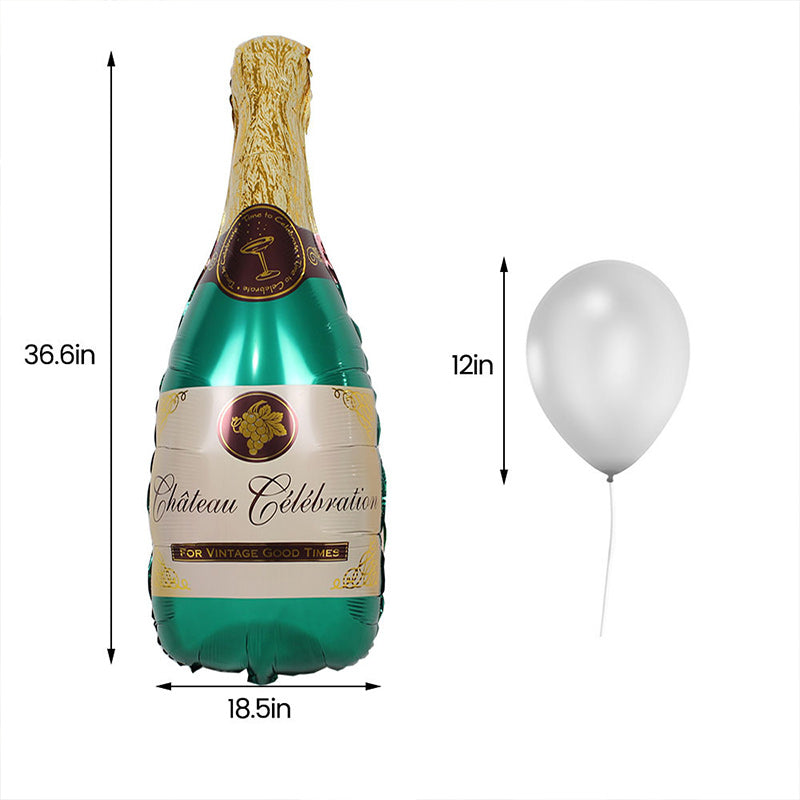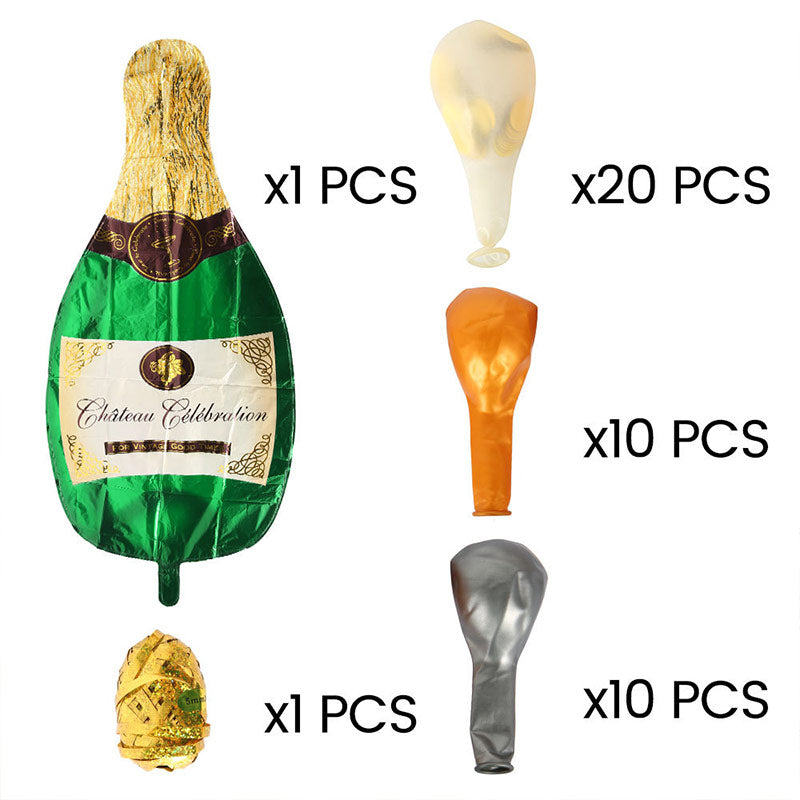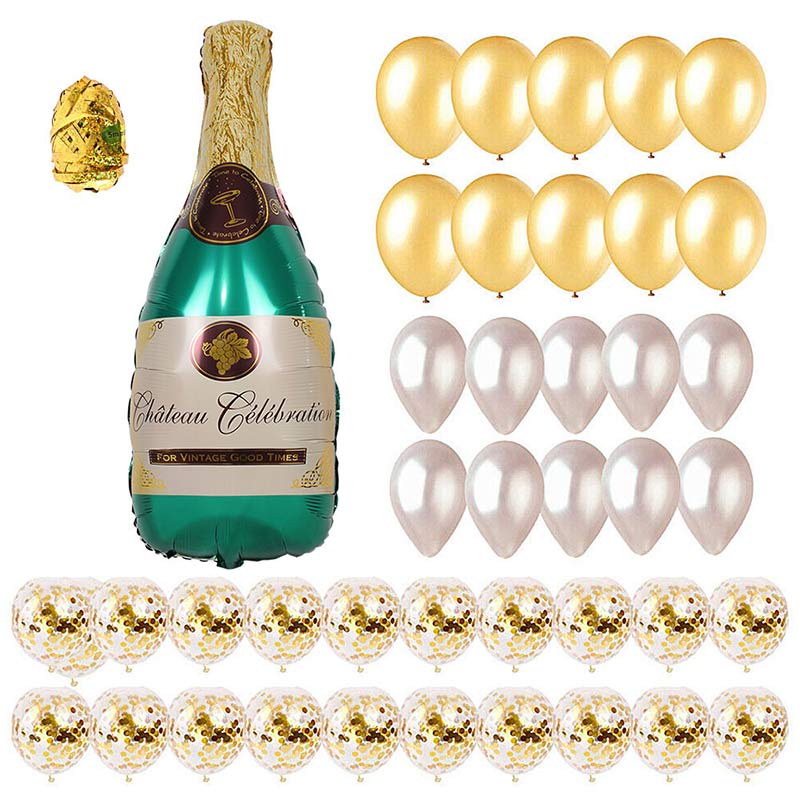 Champagne Balloon Set Balloons Decoration With Wine Bottle
Translation missing: zh-CN.products.general.description
Champagne Balloon Set, Balloons Decoration With Wine Bottle
Champagne balloon set with gold confetti balloons, latex balloons with balloon strip, a perfect combination for women girls baby toddler kids birthday, engagement, wedding, Halloween, Christmas holiday party decoration design. Size, Balloons of All Sizes and All Color Help the Balloon Wreaths or Arches Look Fuller and More Organic.
Safe and Durable
Our balloons decoration is made from durable, premium material. Don't worry about tearing or bursting when inflated. The shine on the foil balloons is particularly reflective and metallic. The Champagne Balloon is about 36'', sided design after inflating will be auto-seal. All our balloons support helium or air, normally they last longer while filled with air instead of helium. A certain Colour difference occurs after inflation, but the Colour effect will be better. Please DO NOT overfill the balloons, and also avoid sunburn, overheat, pointed objects and excessive friction. 
NOTE: As the confetti is heavier than the helium, will naturally move toward the direction of gravity. Please inflate the balloon, spray a few drops of water into the balloon and rub the confetti with your hands repeatedly to distribute them uniform inside the balloon, the moisture helps the pieces of gold confetti stick to the balloon.
Perfect Party Decoration
The balloons decoration with a wine bottle is suitable for any party. As birthday balloons, DIY balloons, engagement, weddings, showers, graduation, anniversary or any holidays decoration. With this champagne balloon set, you can easily assemble them in an hour. In the meantime, you can also take the large bottle and glass to make a gorgeous photoshoot!
Set Packing
1 x champagne balloon, 20 x 12" confetti balloons, 10 x 12" golden balloons, 10 x 12" white balloons, 1 x balloon ribbon
Discover Even More Styles to Decoration in Our Collection: https://www.koalaprint.com/collections/party-decoration/
Champagne Balloon Set Balloons Decoration With Wine Bottle