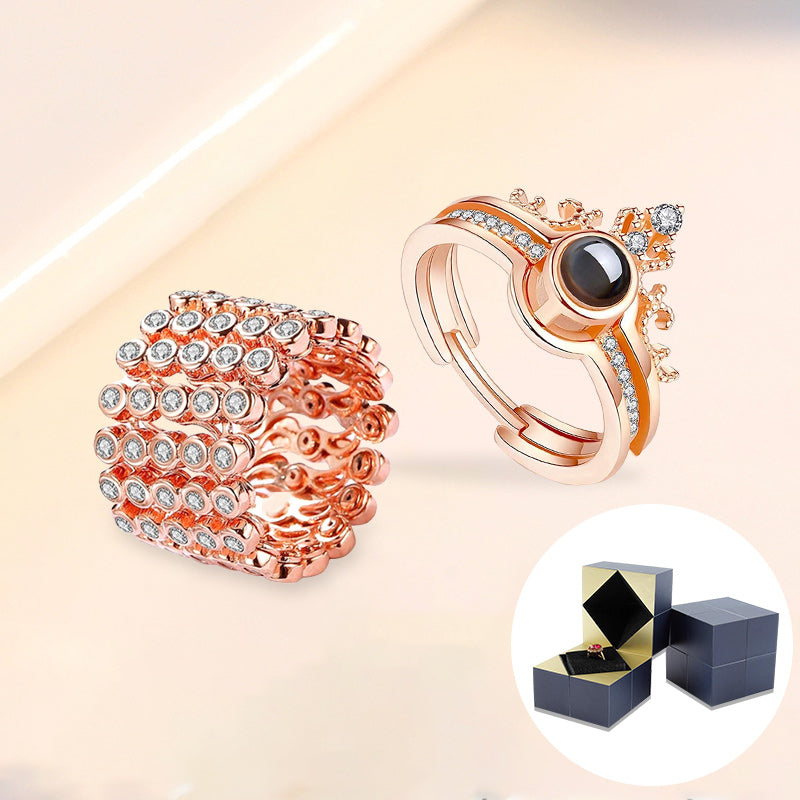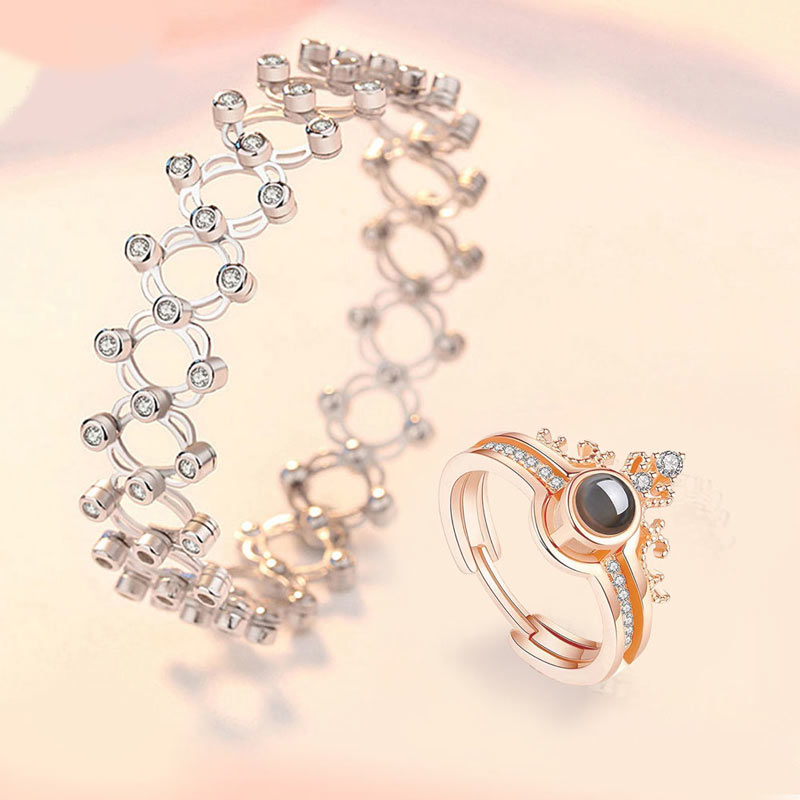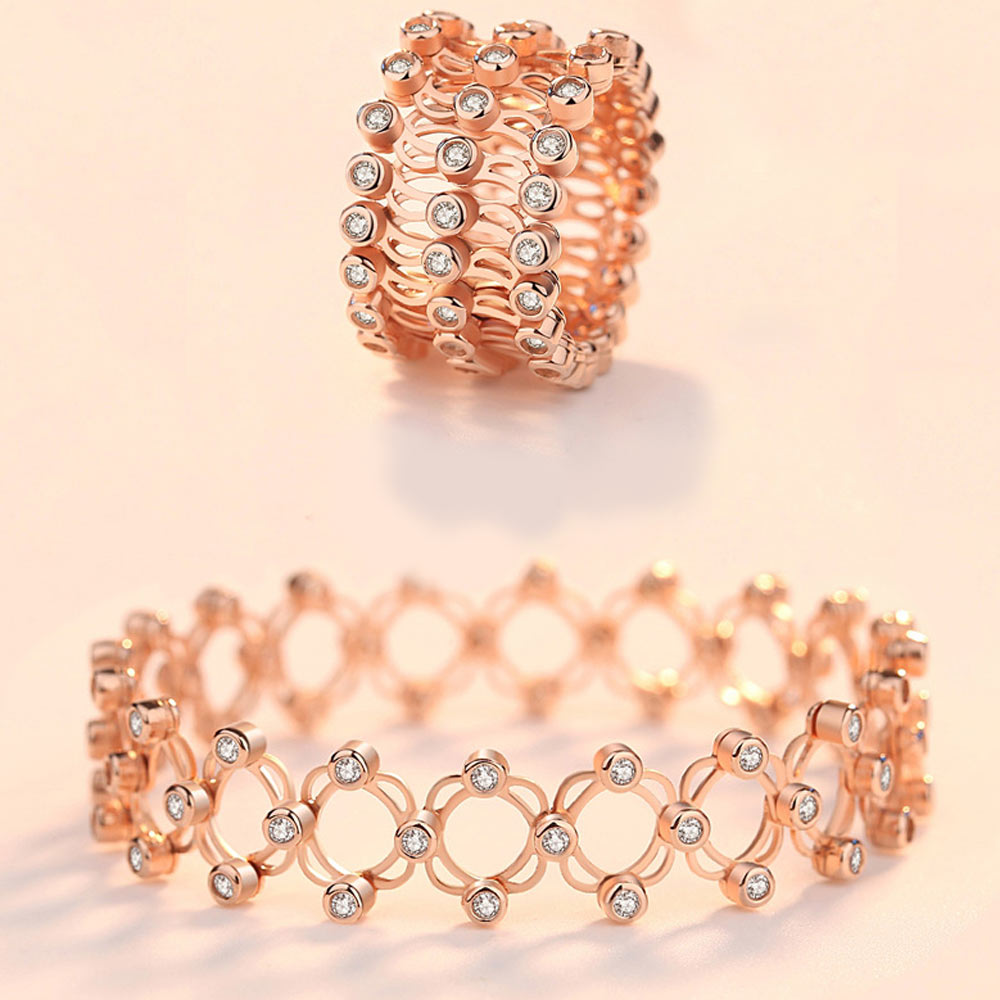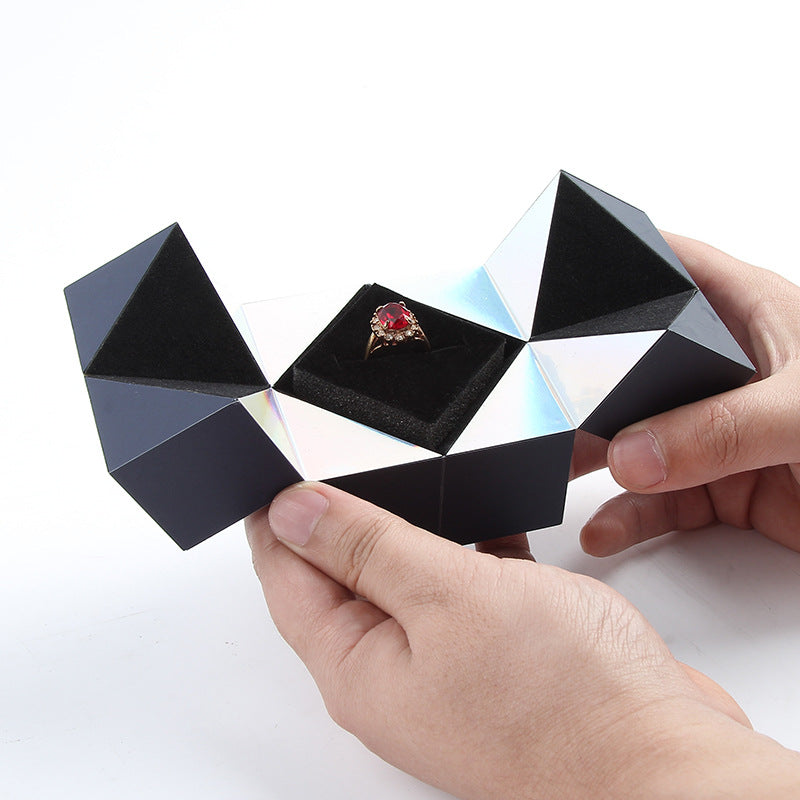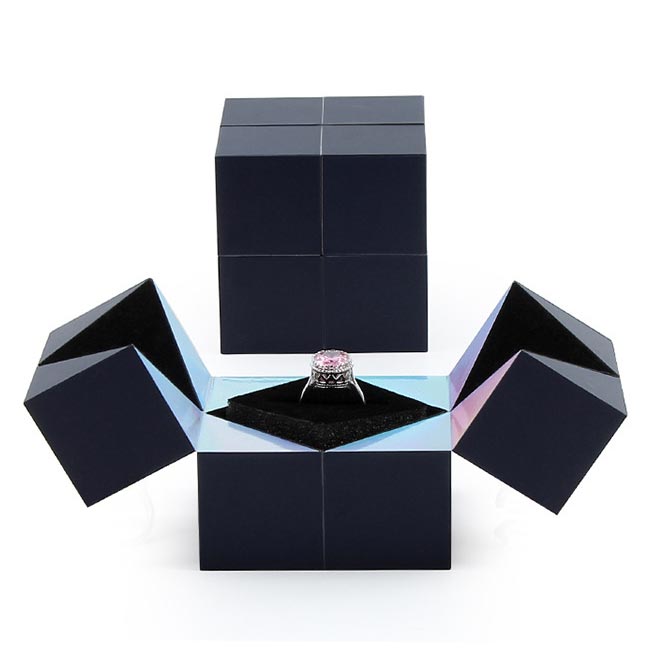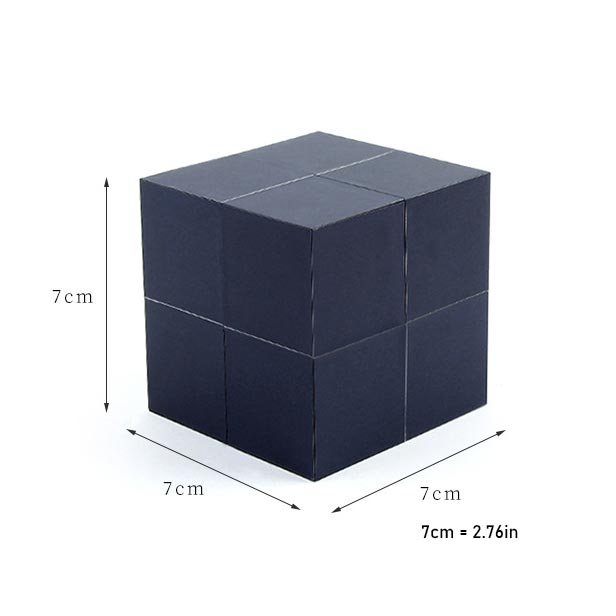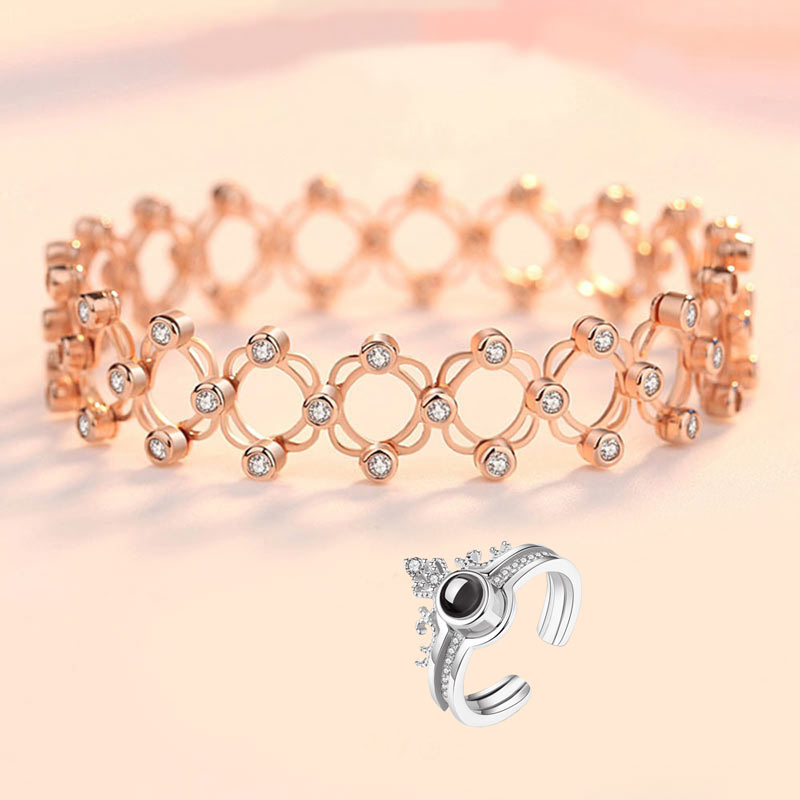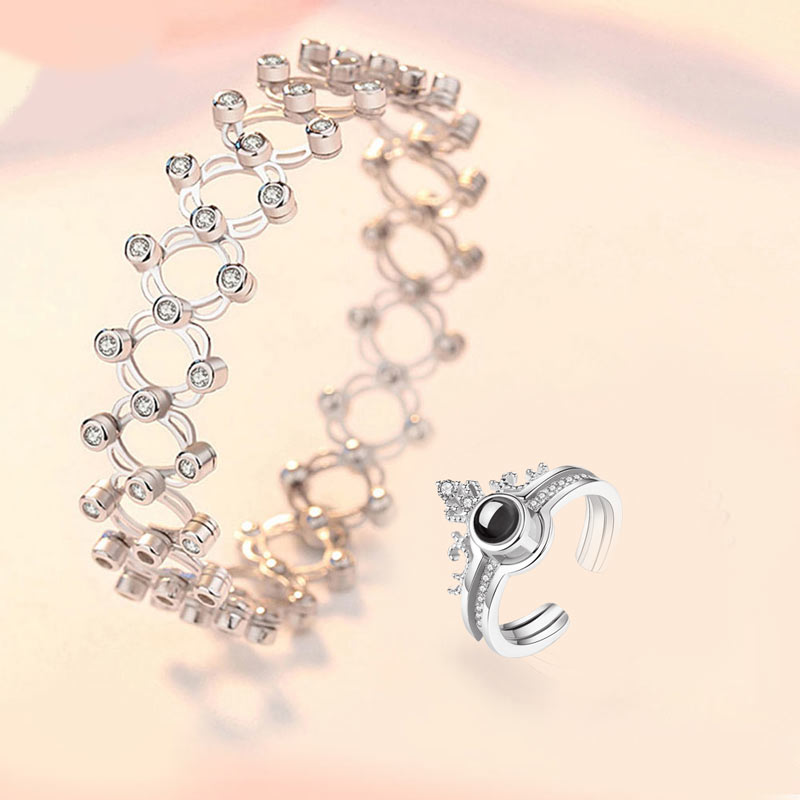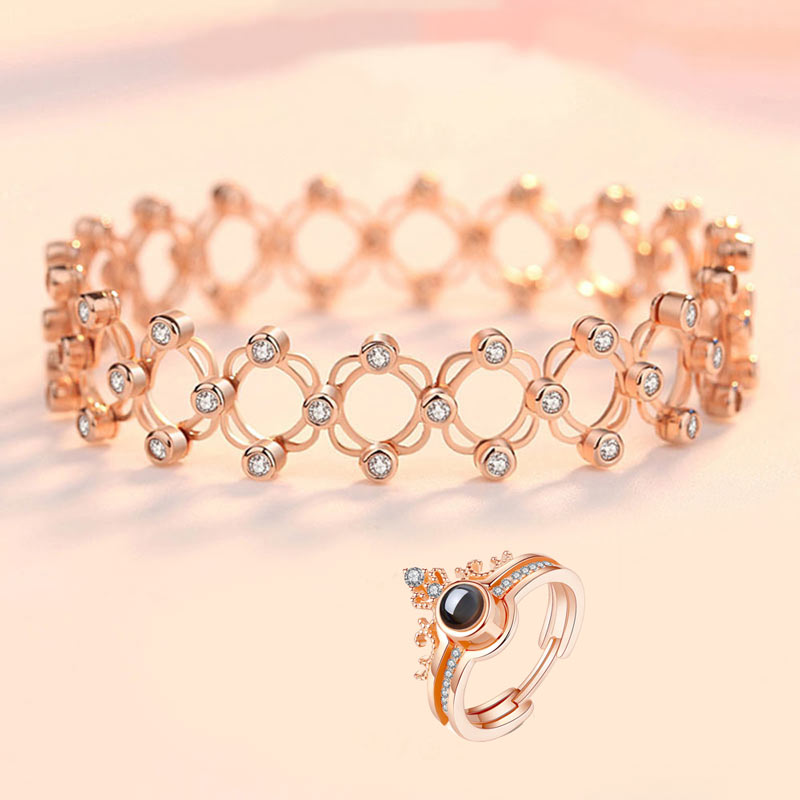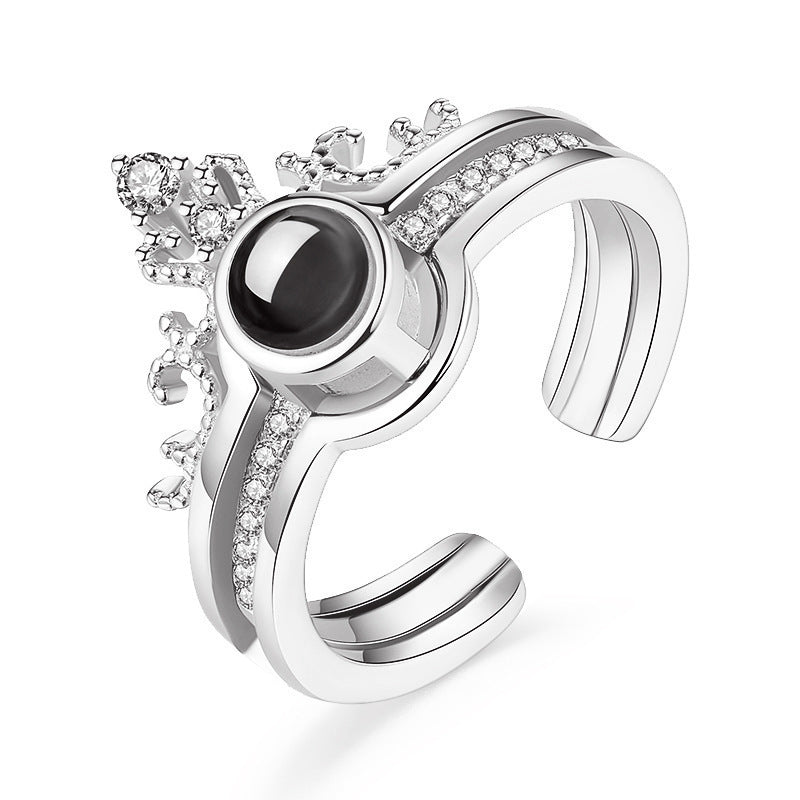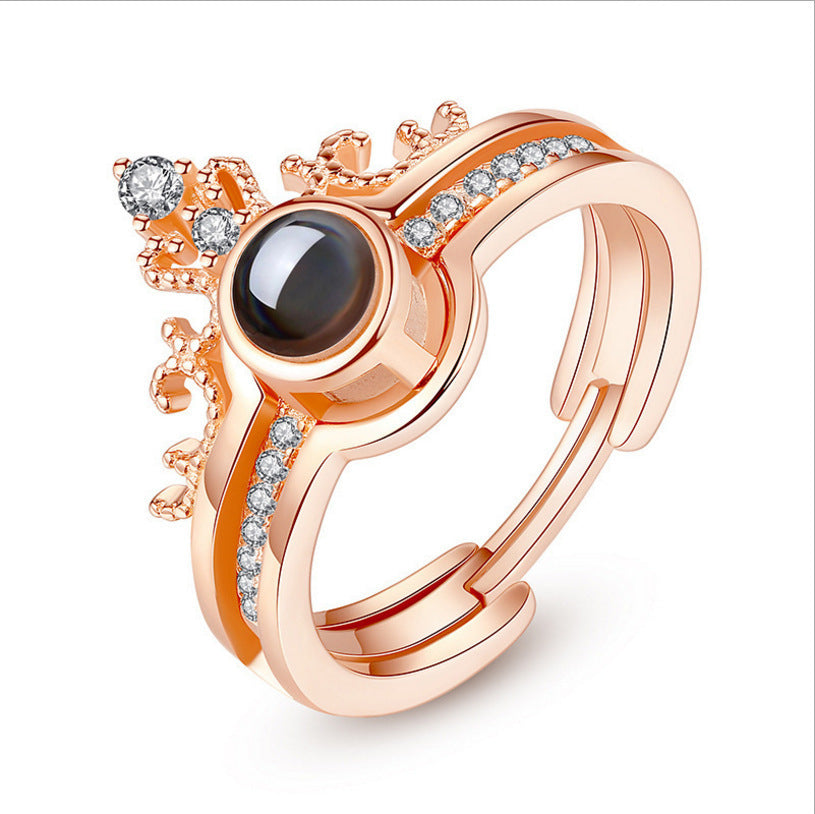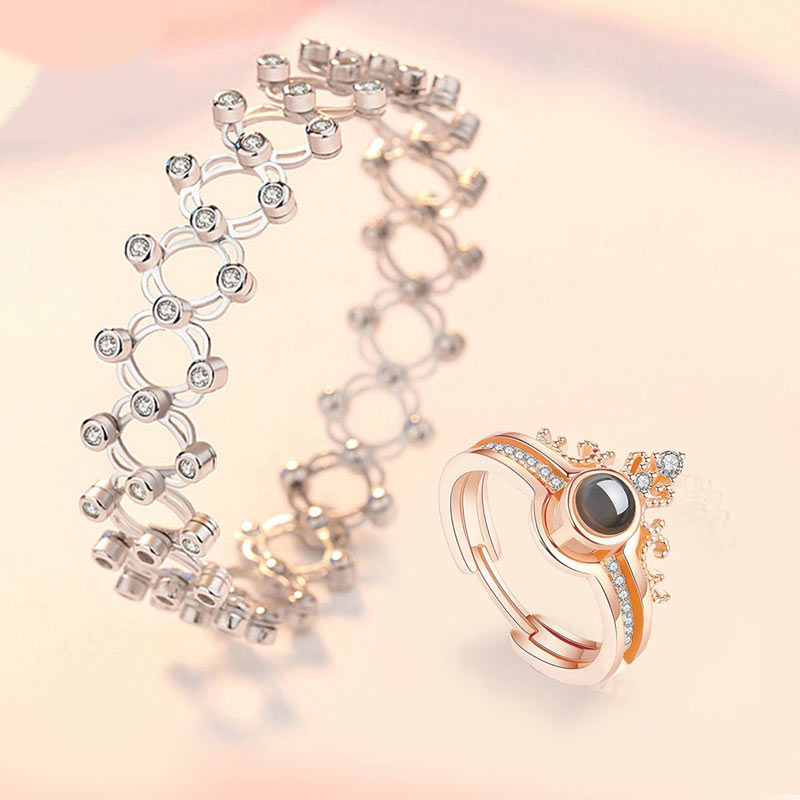 Custom Photo Nano Engraving Ring Tiara Retractable Bracelet Magical Cube Jewelry Box Set Gift Combo
$45.99
Translation missing: zh-CN.products.product.regular_price
Translation missing: zh-CN.products.general.description
It's a set of personalized photo projection rings and a retractable 2 in 1 bracelet(selectable) packed in a special cube jewelry box. This special set of gifts provide you a perfect surprise.
Includes: Magical cube jewelry box, hearts photo projection ring, 1 bracelet(selectable)
The ring is made of 925 silver. The complete version of the ring is beautiful crown-shaped. The inner part can be taken out as another ring. Using nanotechnology, your photo is engraved into the tiny gorgeous stone in the center of the ring.
Creative Design
Box of unique and fun ideal ring box. Everyone who receives it will be amazed by the interesting box.
Unique Jewelry Bundle 
Photo projection ring and 2 in 1 retractable bracelet is a perfect combination.
A personalized Photo Engraved
Put the nano engraved stone right under your cellphone camera to view the engraved content clearly, or just take a closer look through the stone.
1 Bracelet for 2 Styles of Wearing
The bracelet has a unique functional design. With a simple stretch, a stylish bracelet comes out. Gently pull from the sides, the bracelet returns to a ring.

All Wrapped in a Box of Stylish and Fun
This creative jewelry box can be opened in multiple ways.
More Ways to Open
There are 2 ways to open it. Find it by yourself.
Creative Way to Express Your Love
Nano engraving technology allows your photo placed in such a tiny zone in an exquisite ring, where can be well-preserved the most.
A marriage proposal, gift for Valentine's Day, Mother's Day, anniversary, and any other occasion, send your love and show how your care about the time you share together. Surprise her with a unique way of wedding proposal and send your ring with this thoughtful and stylish jewelry box.
Supreme Material
This jewelry box is made of a smooth, wrinkle-free special paper, every corner of this box is in fine shape to display a perfect cube. When it is flipped into a polyhedron, the beautiful silver mirror-like sides are shown. 
Safe for Sensitive Skin
The ring is made of 925 silver that is a hypoallergenic material. Safe for people who have sensitive skin to wear it every day.
Custom Photo Nano Engraving Ring Tiara Retractable Bracelet Magical Cube Jewelry Box Set Gift Combo
$45.99 USD
Translation missing: zh-CN.products.product.regular_price