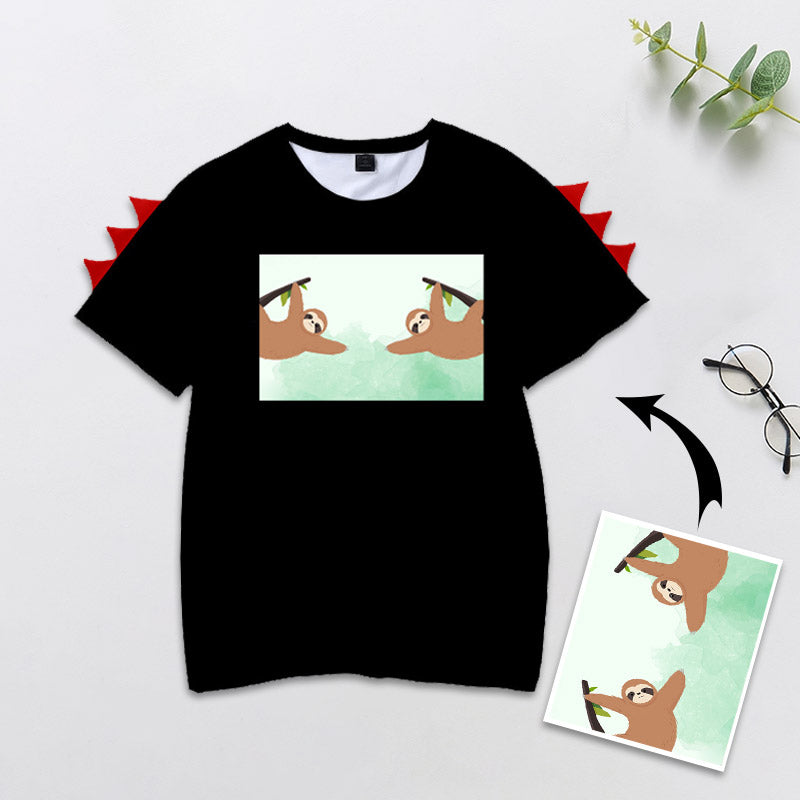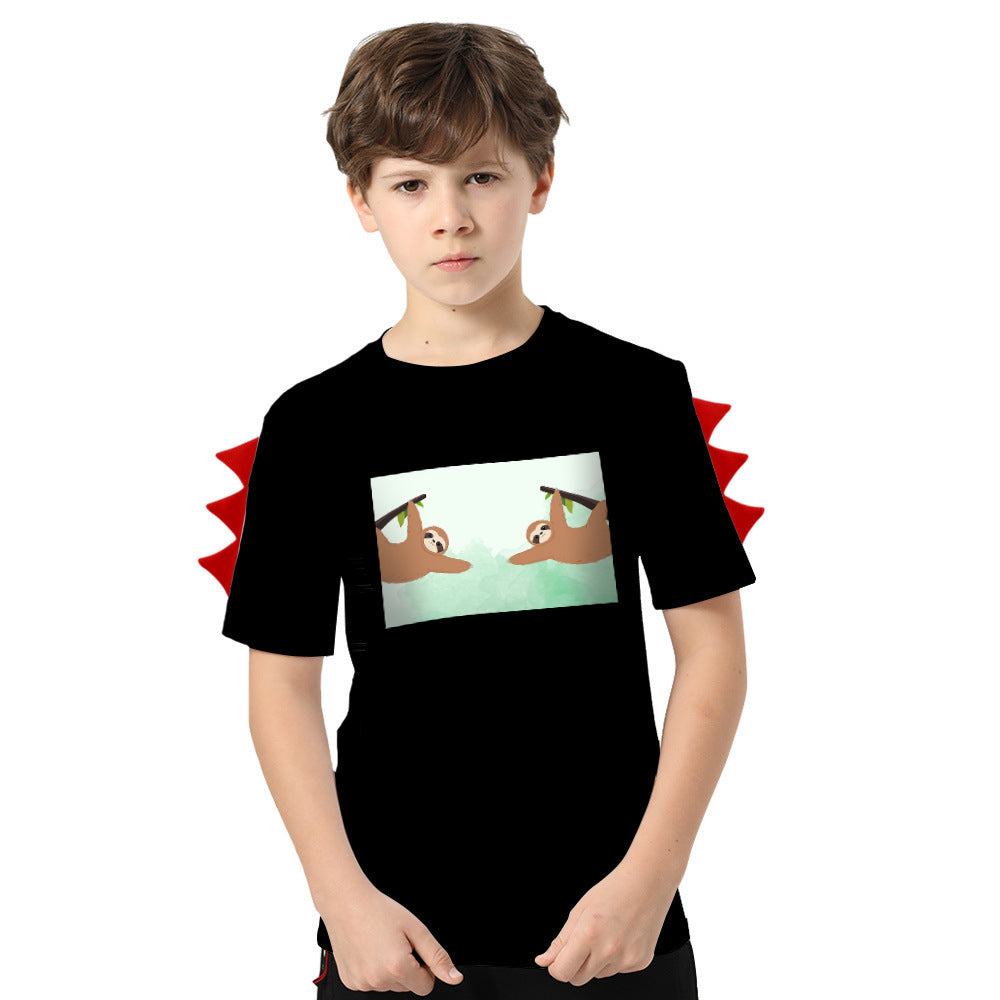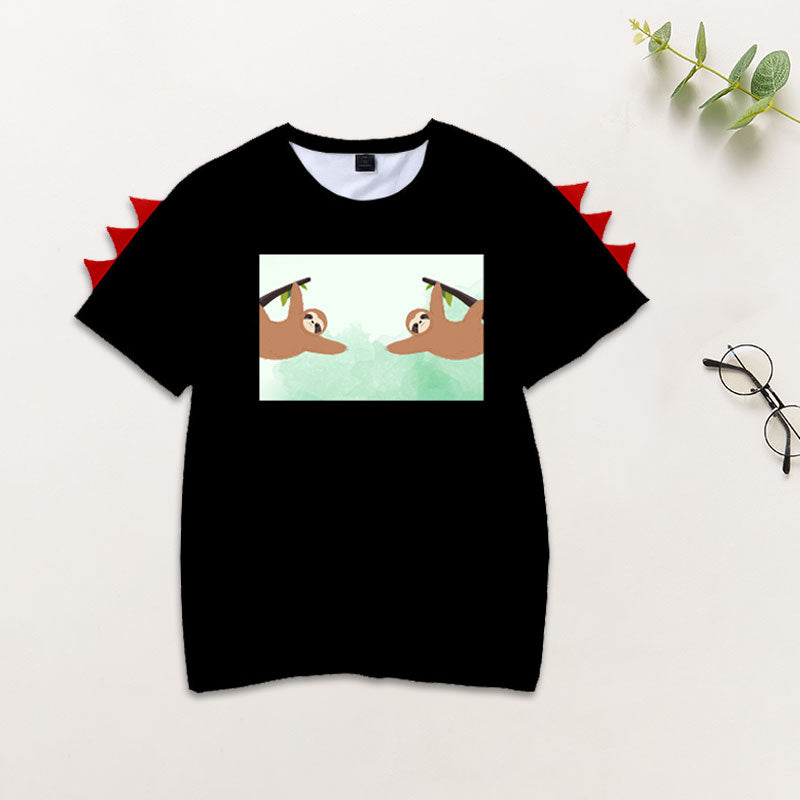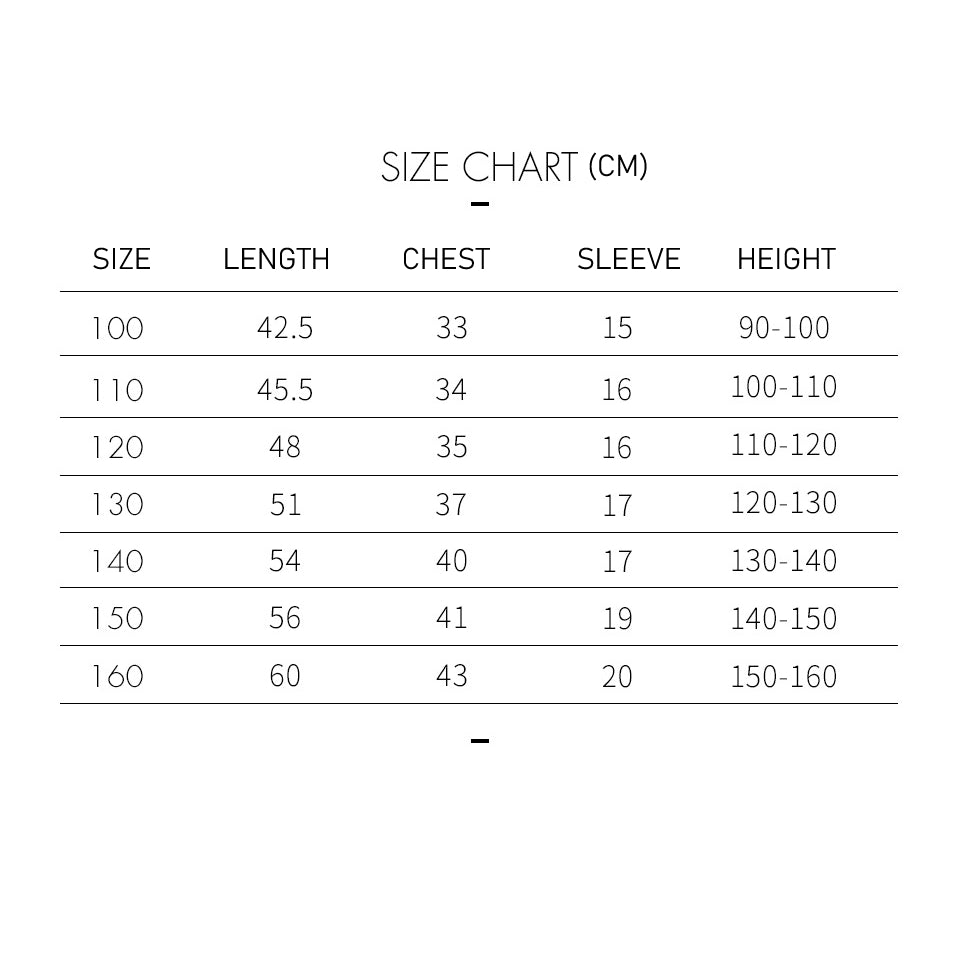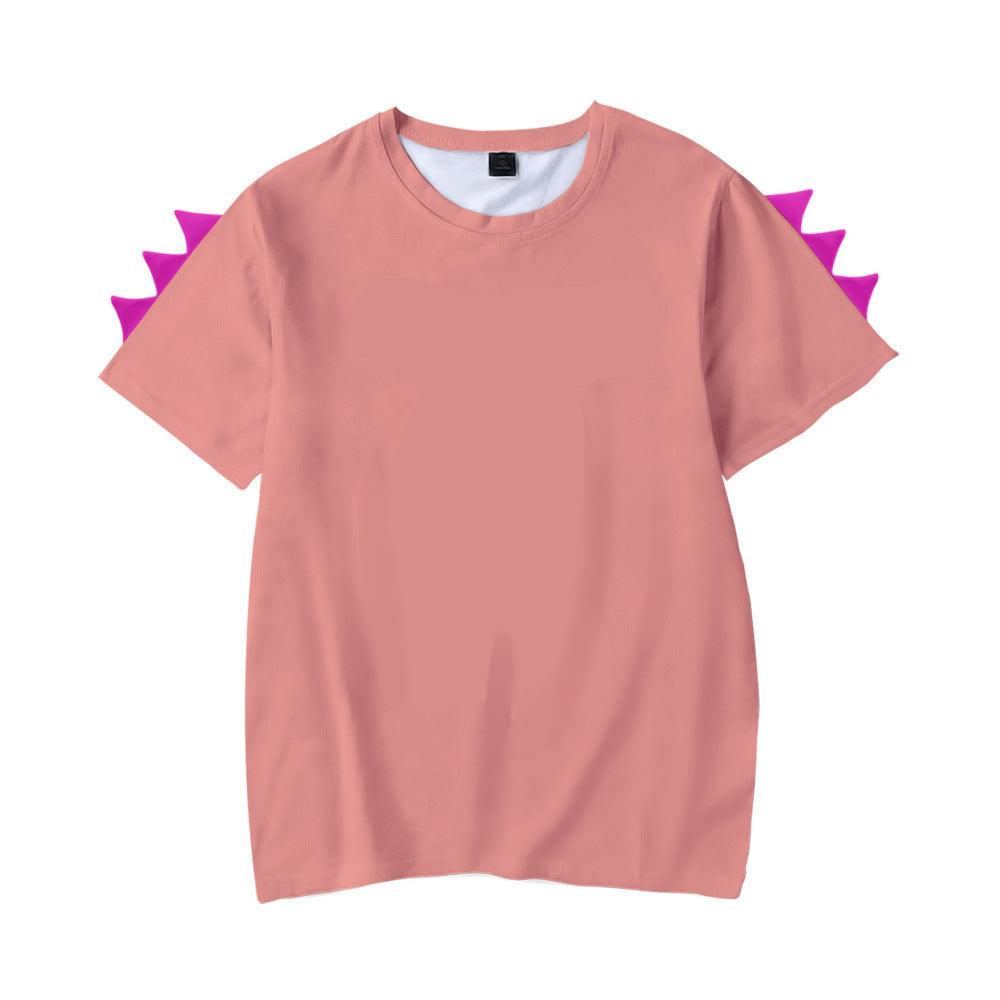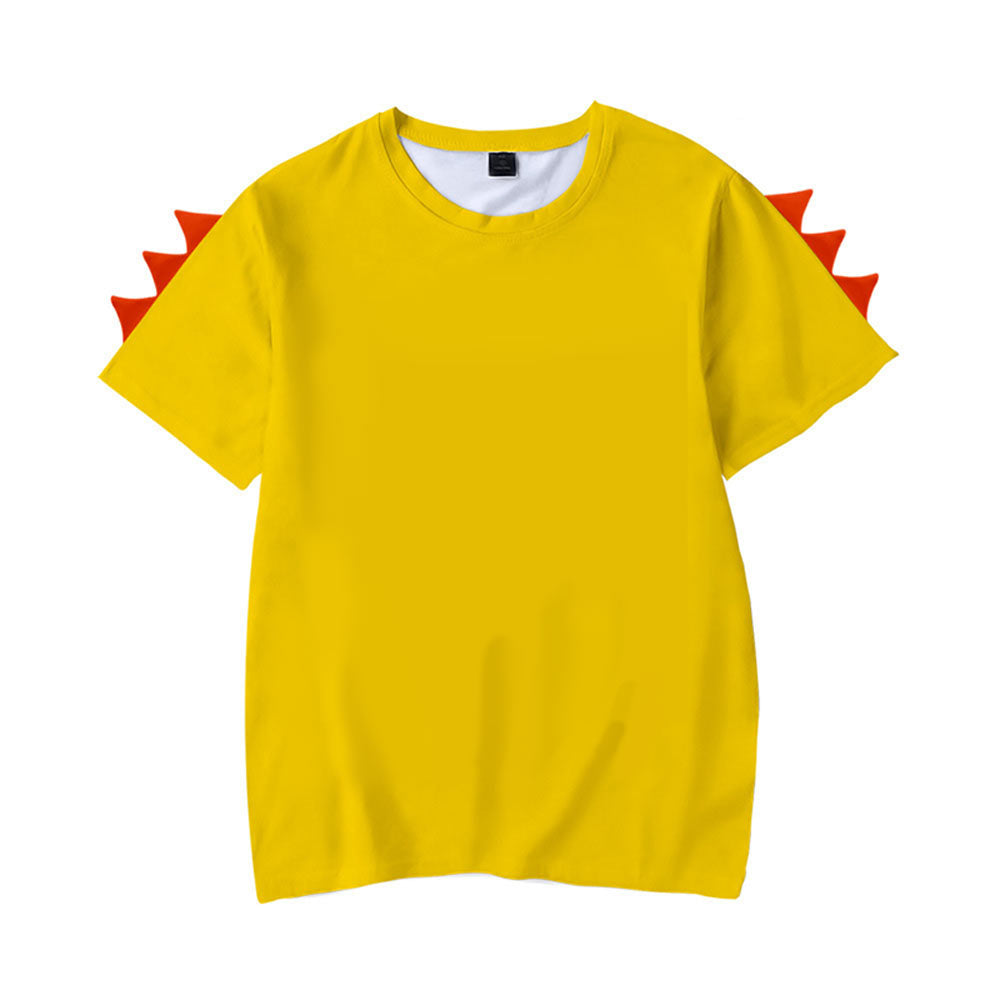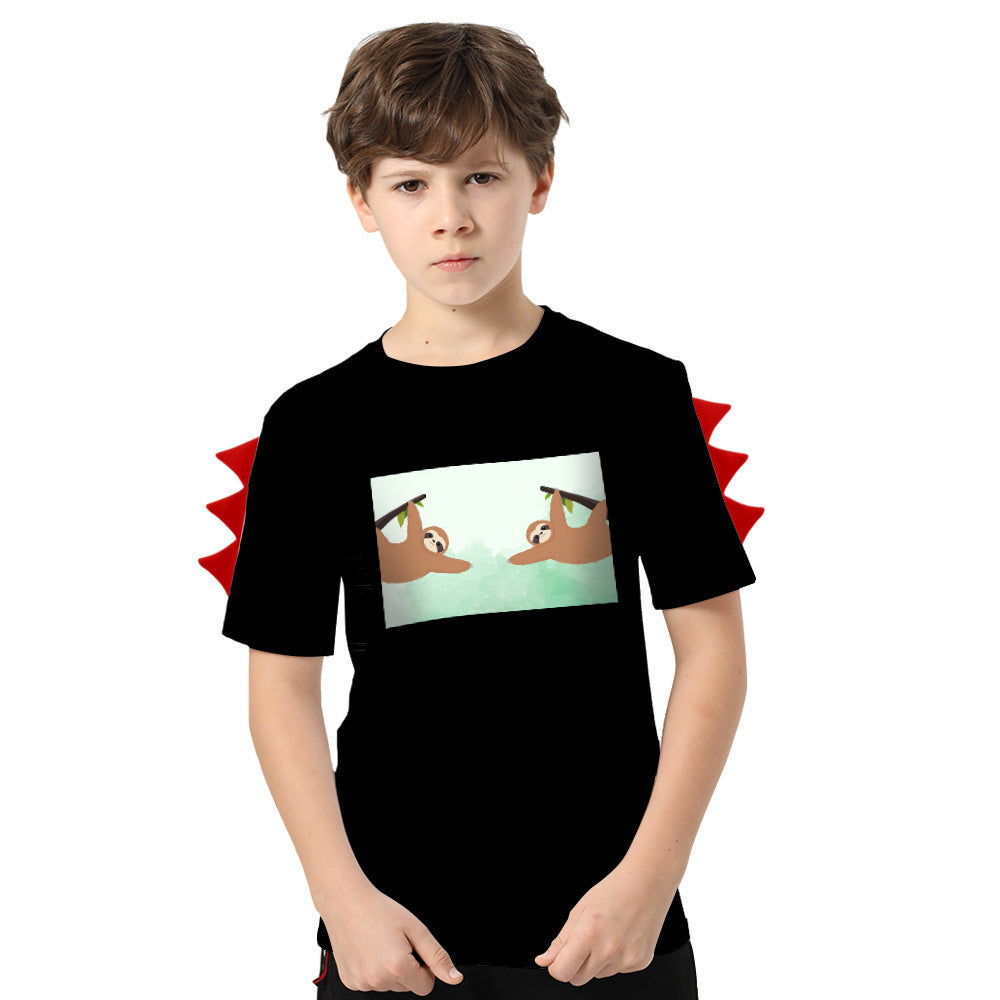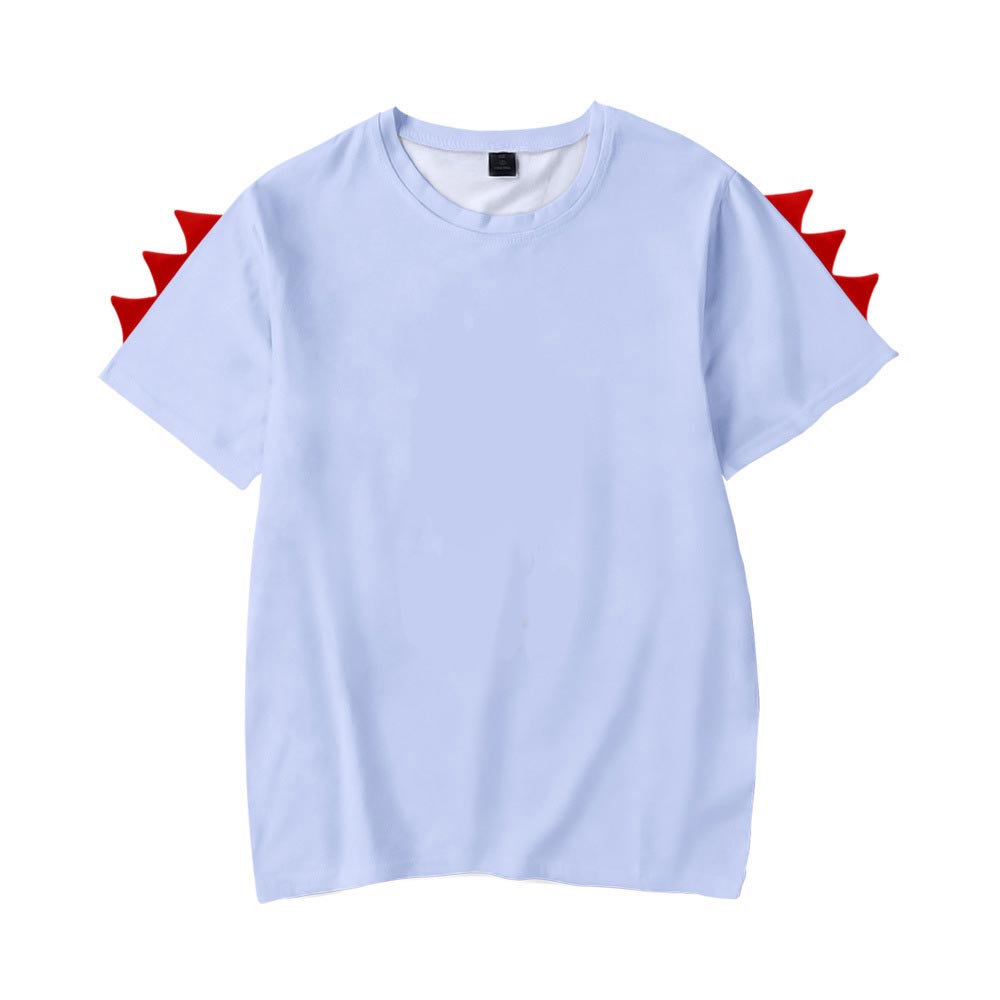 Custom Kids Dinosaurs Thorns T-shirt Personalized Children's T-shirt
Translation missing: zh-CN.products.general.description
Put On A Custom T-shirt, Bringing Out the Uniqueness of Your Child
Material: Polyester
It's a T-shirt for kids with a special sleeve design, best for summer. This T-shirt goes nice with any casual bottom, with the unique design of dinosaurs thorns on both sleeves, it is a combination of cute and fashionable.
· A unique personalized T-shirt
Every kid has an urge to show his/her extraordinary self. Somehow to make them dress differently from the others would be the best choice, this T-shirt with a novelty design of sleeves can bring more fun.
· Add meaning to daily life
Everyday life could be meaningful if someone dresses in personalized love.

Add a snap of a memorable moment, a family motto, cartoon image the kid loves to this T-shirt and hand it as a gift for Christmas, birthday, etc. Send your love and care with this custom gift.
· Costume on holiday
It's a lovely costume for kids who are fascinated by dinosaurs and would love such a custom gift.
· Perfect summer wear for children
The T-shirt is made with quick-drying polyester, which is an ideal fabric for wearers who is easy to get sweaty. Breathable fabric provides a cool feeling for it won't easily be damped by sweat.
· Care Instruction
This T-shirt is easy to care for, it's machine washable.
Custom Kids Dinosaurs Thorns T-shirt Personalized Children's T-shirt