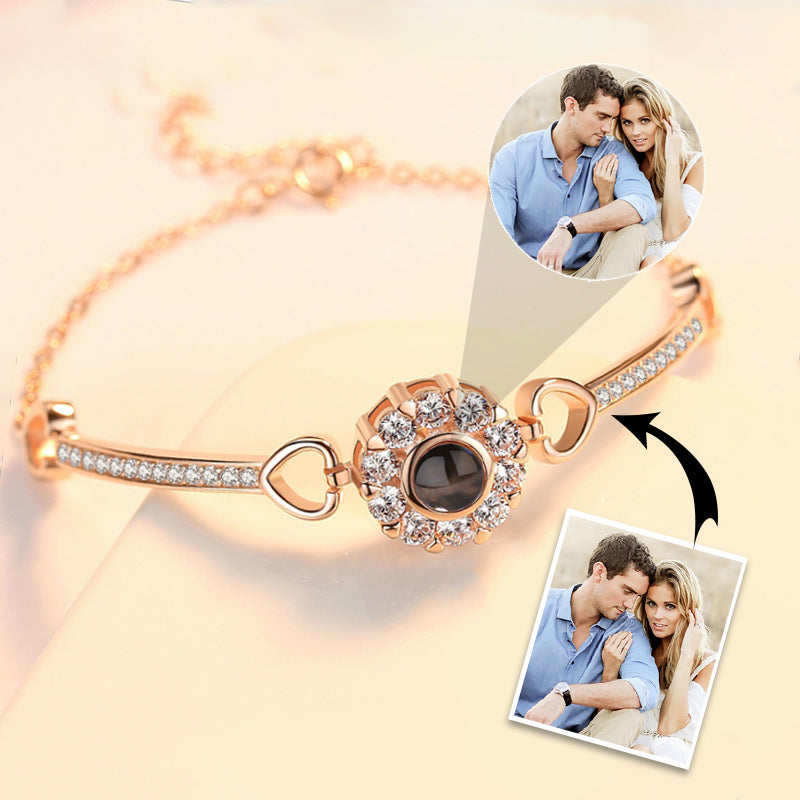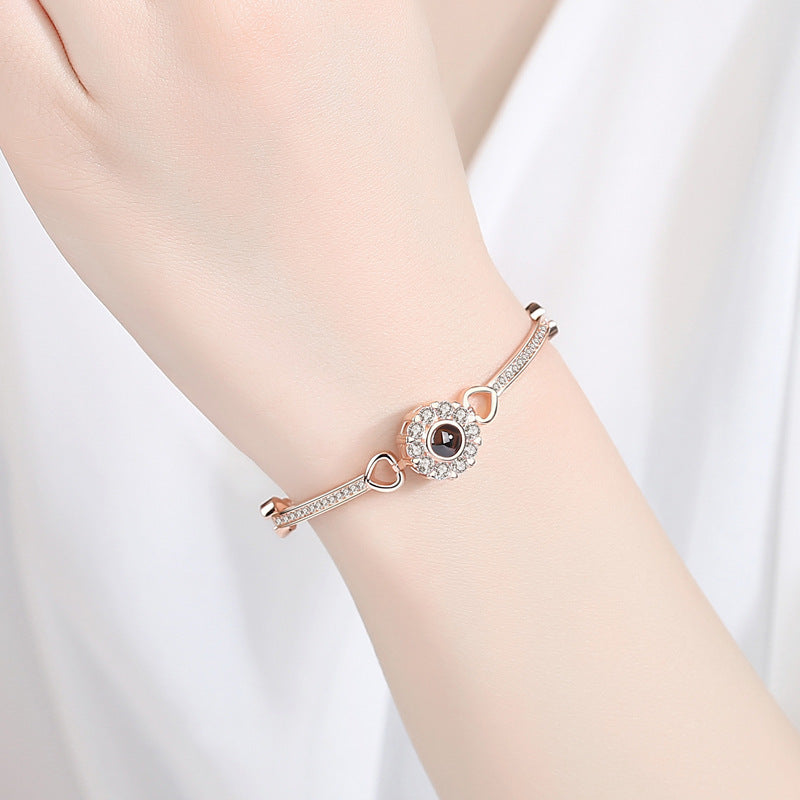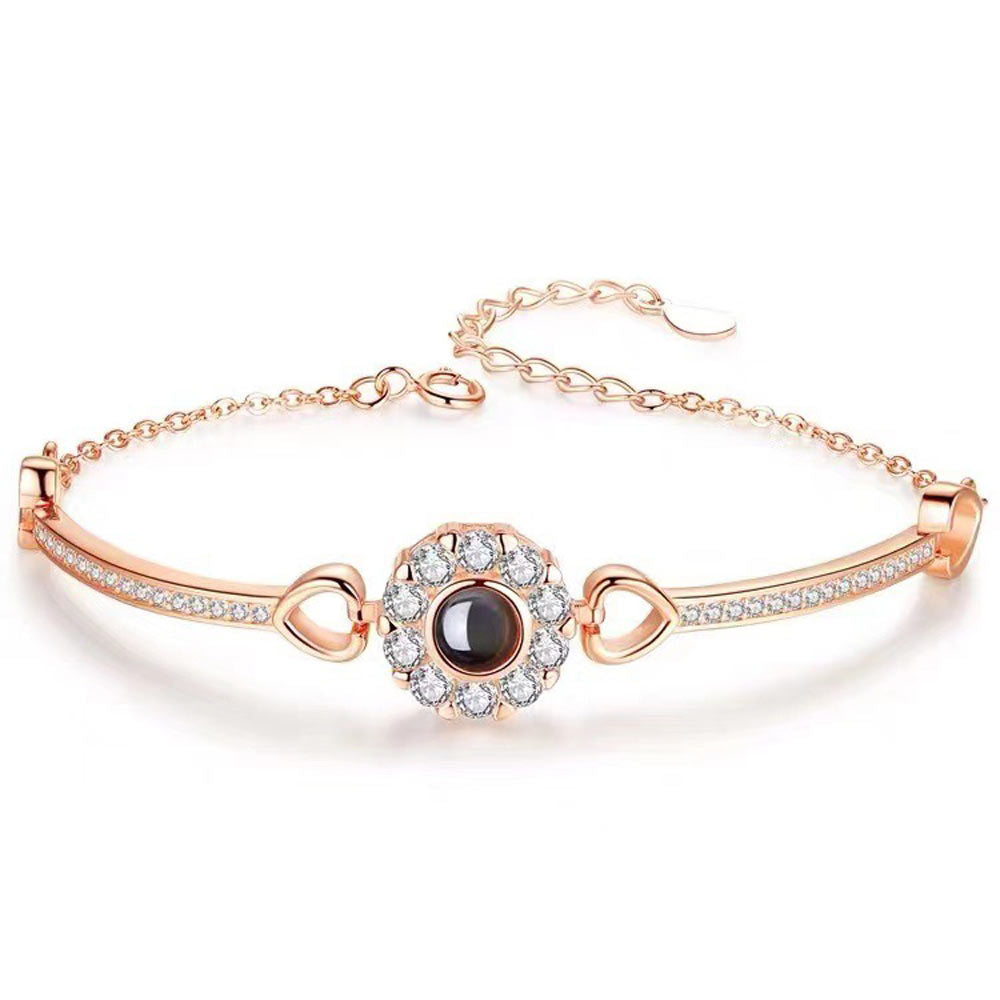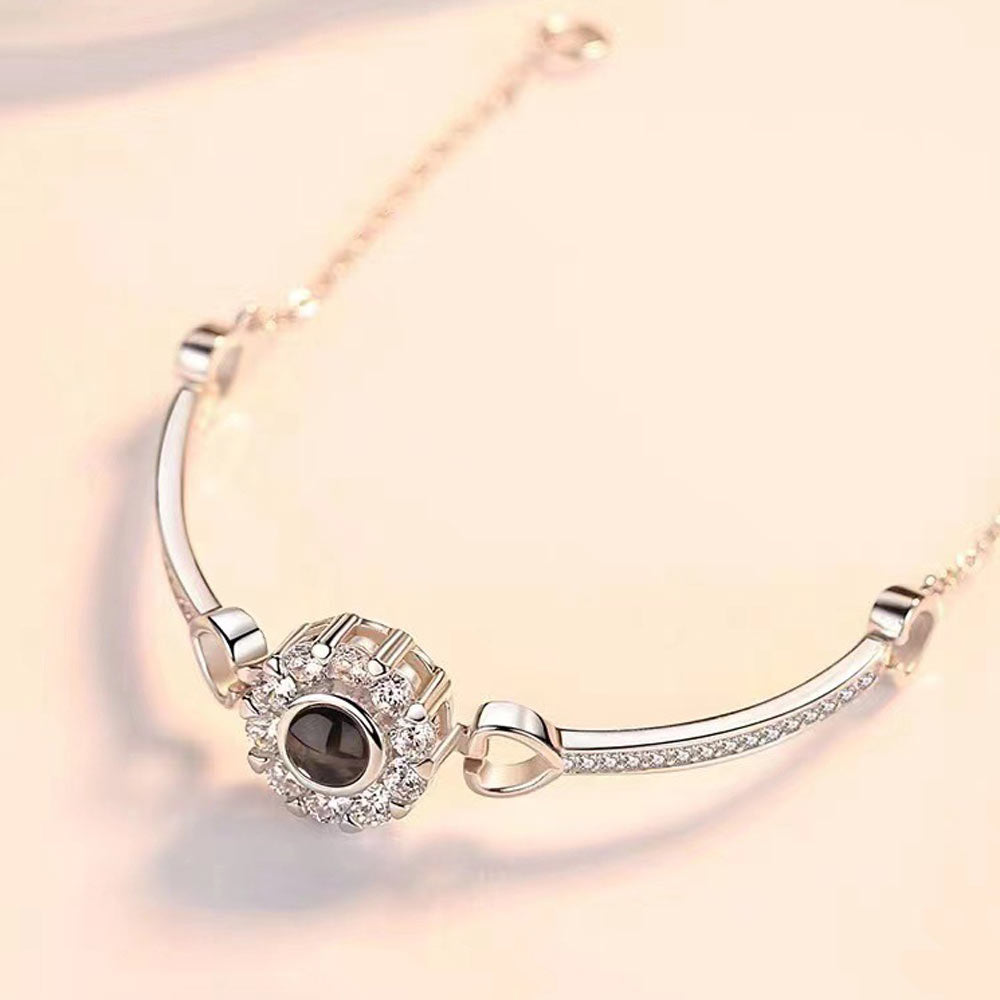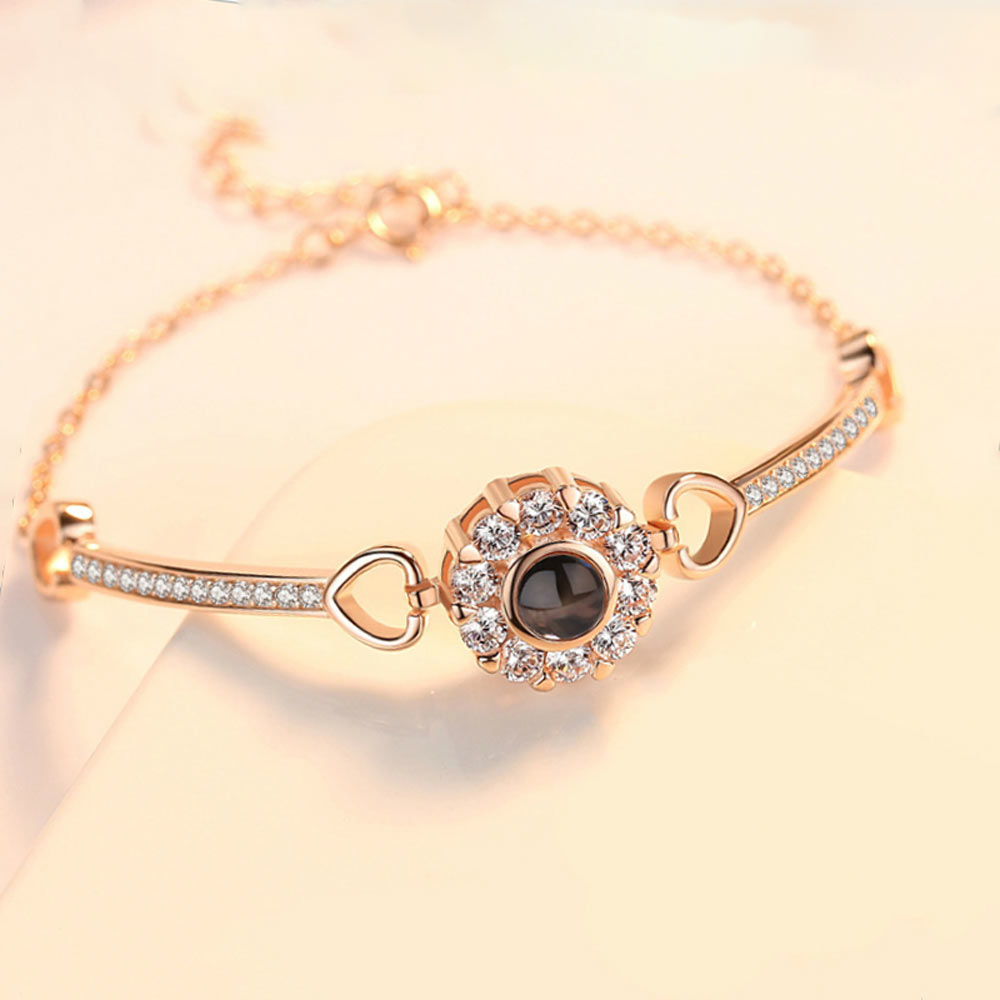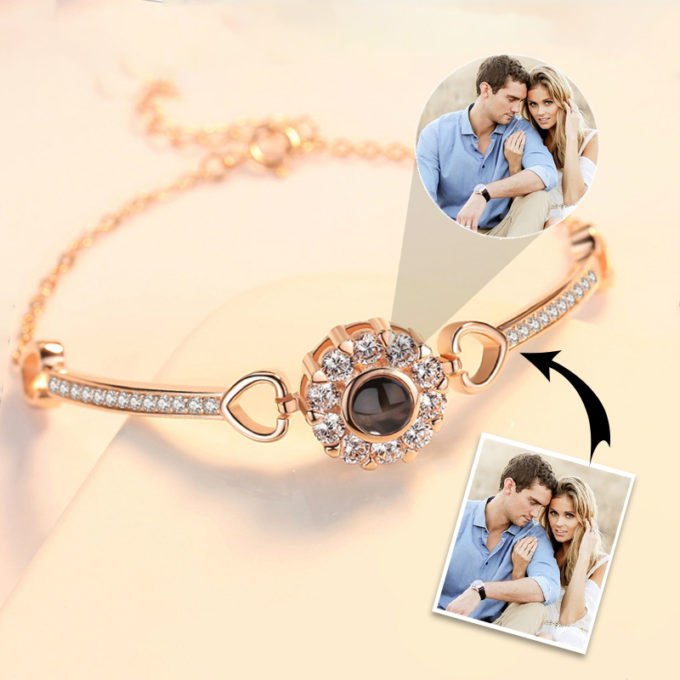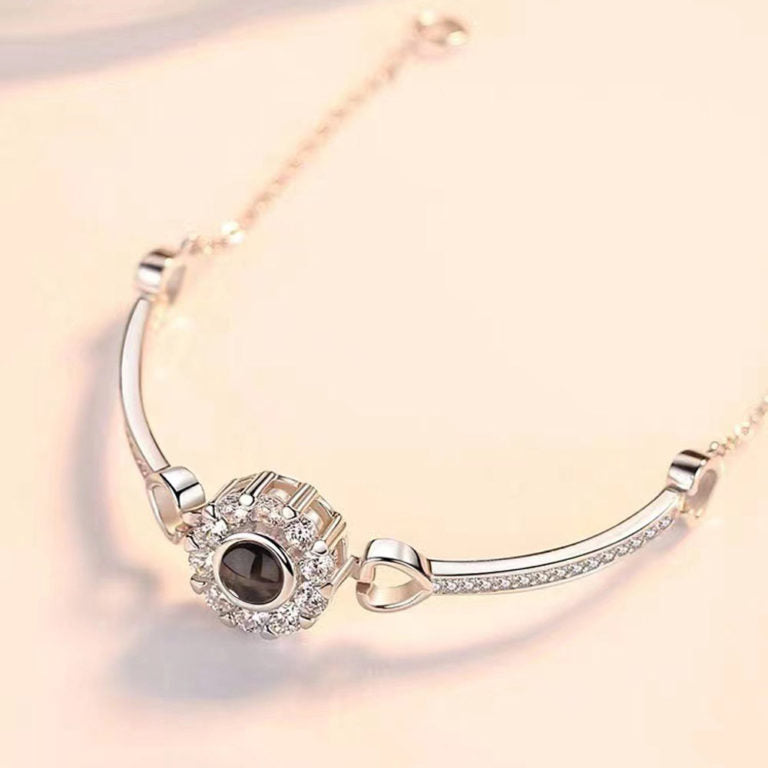 Custom Photo Projection BraceletPersonalized Picture Projection Bracelet
$32.99
Translation missing: zh-CN.products.product.regular_price
$39.99
Translation missing: zh-CN.products.general.description
Custom Photo Projection Bracelet Personalized Your Picture Projection Bracelet
It's a beautiful photo projection bracelet made of 925 silver. The center of this bracelet is a nano engraving crystal bead like an eye of an angel, where your words or photo will be placed. This bracelet comes with a bead surrounded by zircons and displays a flower shape, making it stylish. Above all, the bead surrounded two hearts gives this bracelet more imagination about love. In conclusion, this exquisite projection bracelet will be an excellent complementary accessory for all kinds of clothing and occasions. Therefore, custom your photo projection bracelet here.
How to See the Engraved Content
-Put the nano engraved bead right under your cellphone camera to view the engraved content clearly, or just take a closer look through the bead.
-Turn on the flashlight of your phone and align the bead of the jewelry on the flashlight, the content will be projected on a flat surface where the flashlight dropped.
A Thoughtful Way to Express Your Feeling
Therefore, You can engrave the portrait of your loved ones, a photo of yours into this crystal bead to send your best wishes. Personalized the moment you love most on the projection bracelet! Engraved love never fades, and treasured memory will always be with you. You can freely customize anything you like, for instance, people, pets, scenery and even symbol as a souvenir. That is to say, a photo projection bracelet personalized gift of love.
Memorize a Special Person or Moment
This Photo Projection Bracelet comes to be a unique souvenir. The time passed by, when you look into this bracelet, the memory inside would still be fresh like yesterday
Safe for Sensitive Skin
Made of 925 silver that is a hypoallergenic material. Above all, It's safe for people who have sensitive skin to wear it every day.
Care Instruction
Avoid wearing the same item for a long time. Take off the jewelry before sleeping, showering, swimming, and other high-impact activity that causes sweat. Avoid exposure to acidic, aggressive chemicals.
Recommend:
Photo Projection Bracelet
Custom Photo Projection BraceletPersonalized Picture Projection Bracelet
$32.99 USD
Translation missing: zh-CN.products.product.regular_price
$39.99 USD