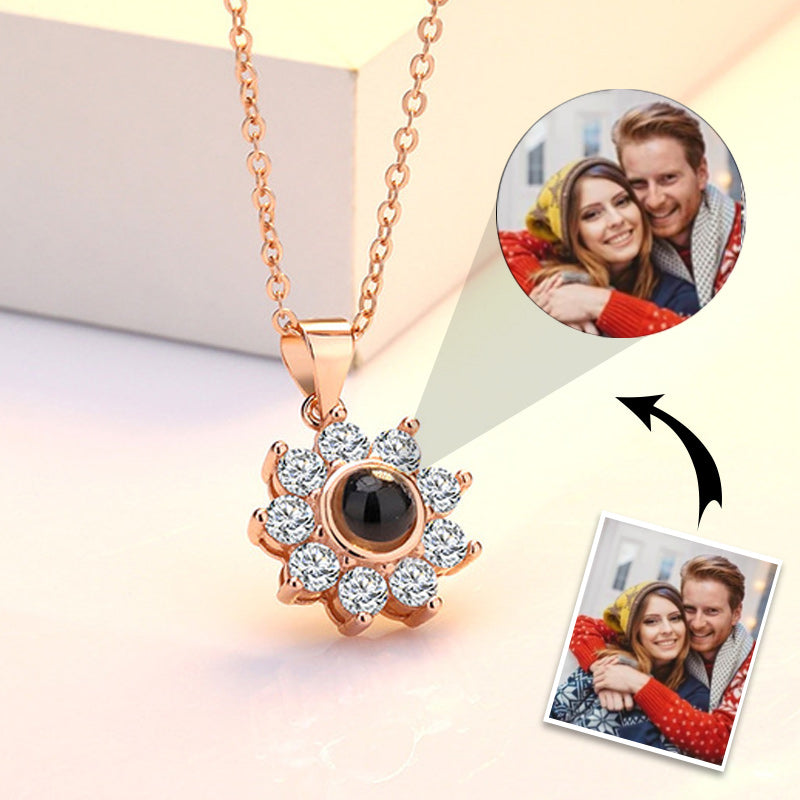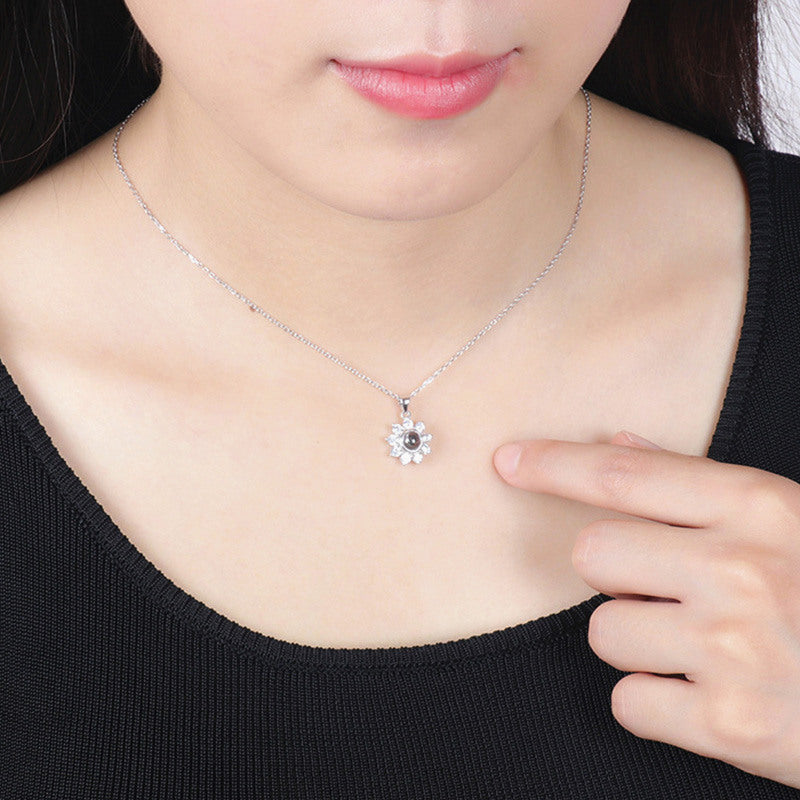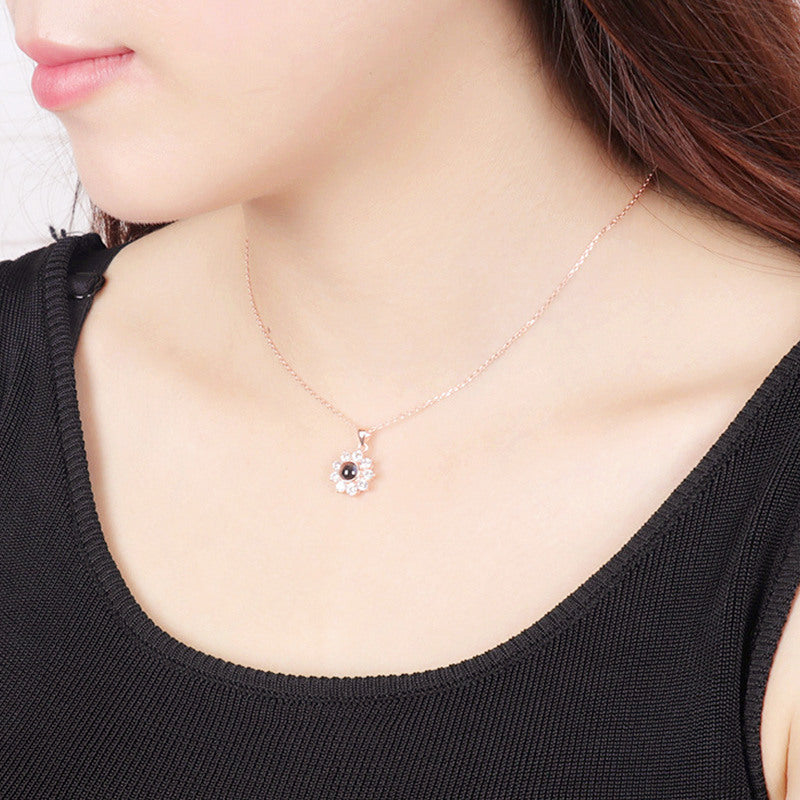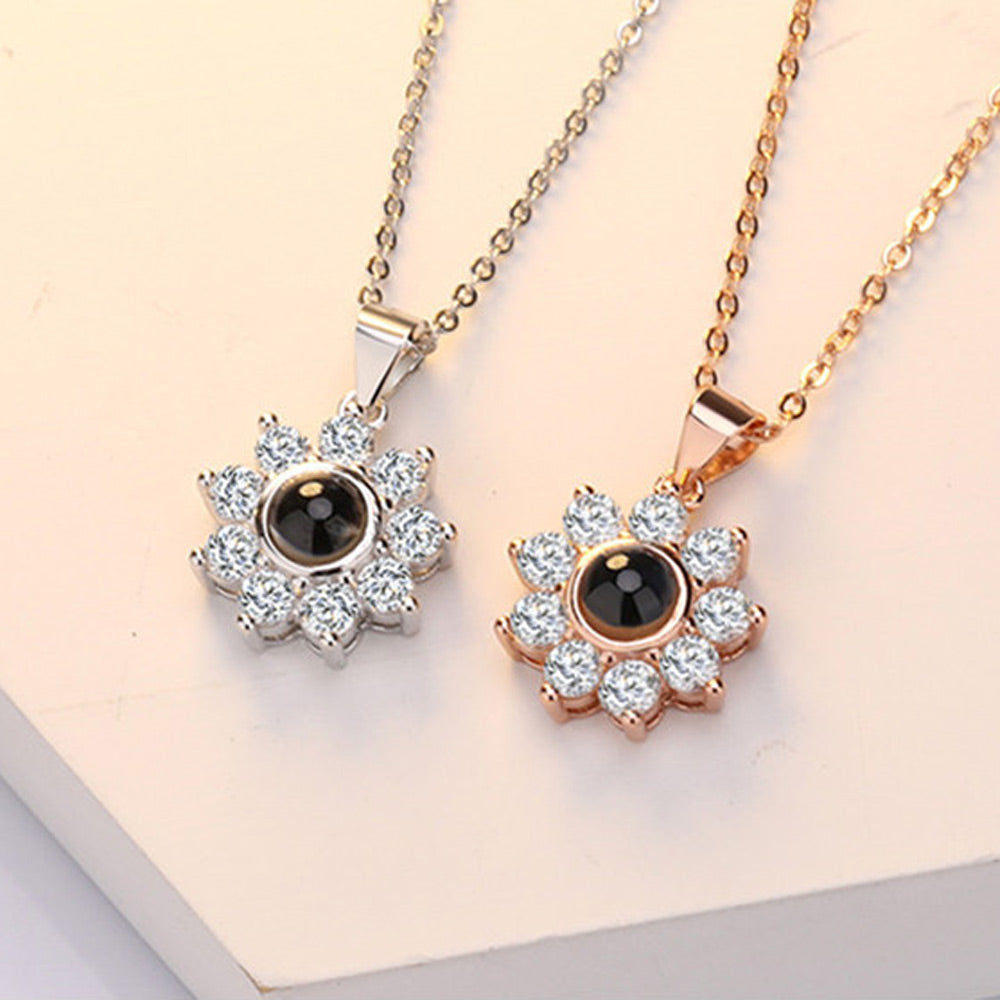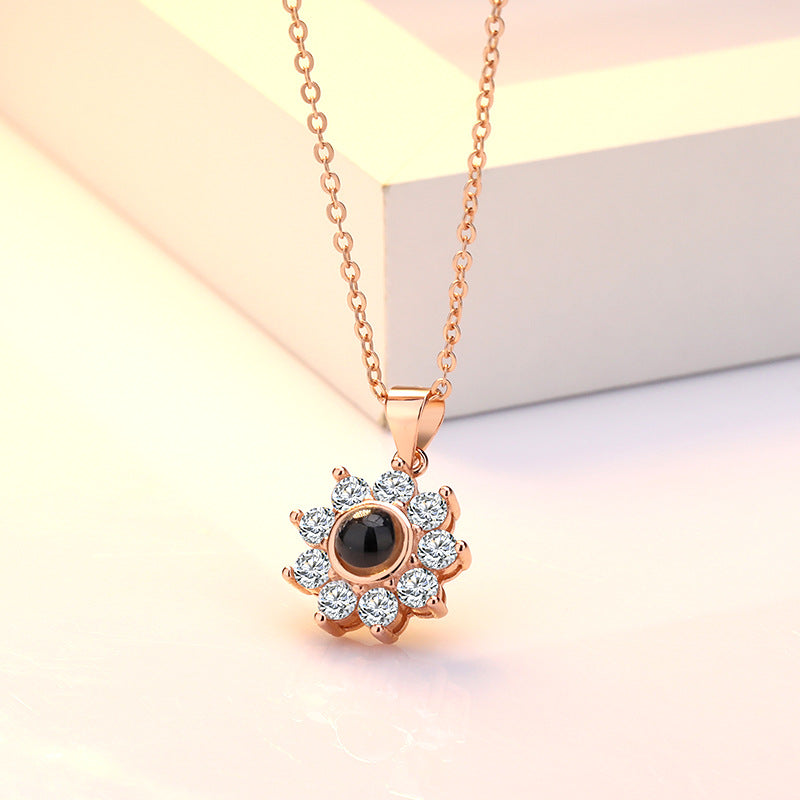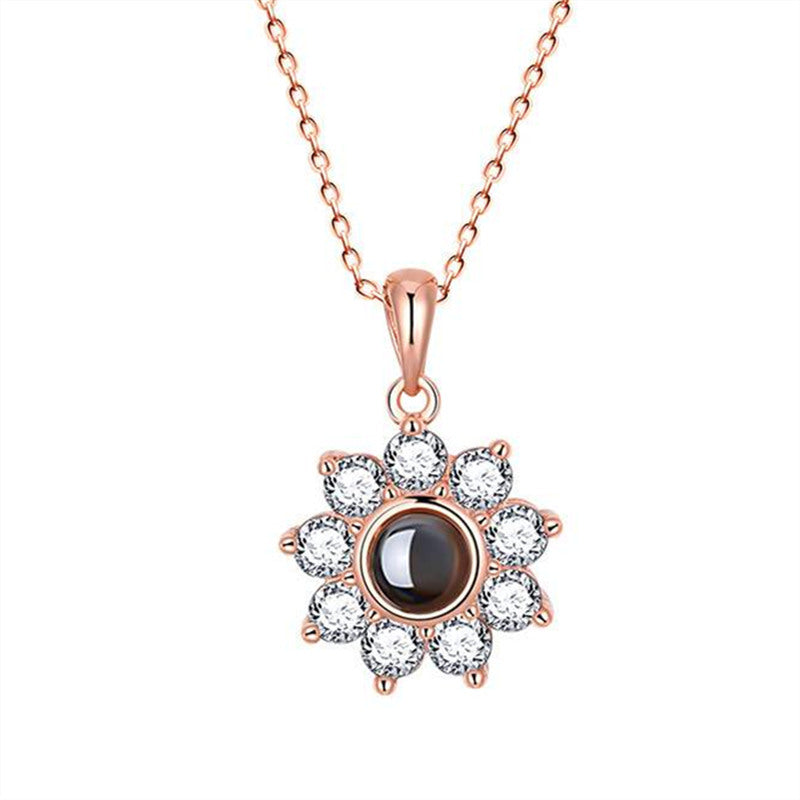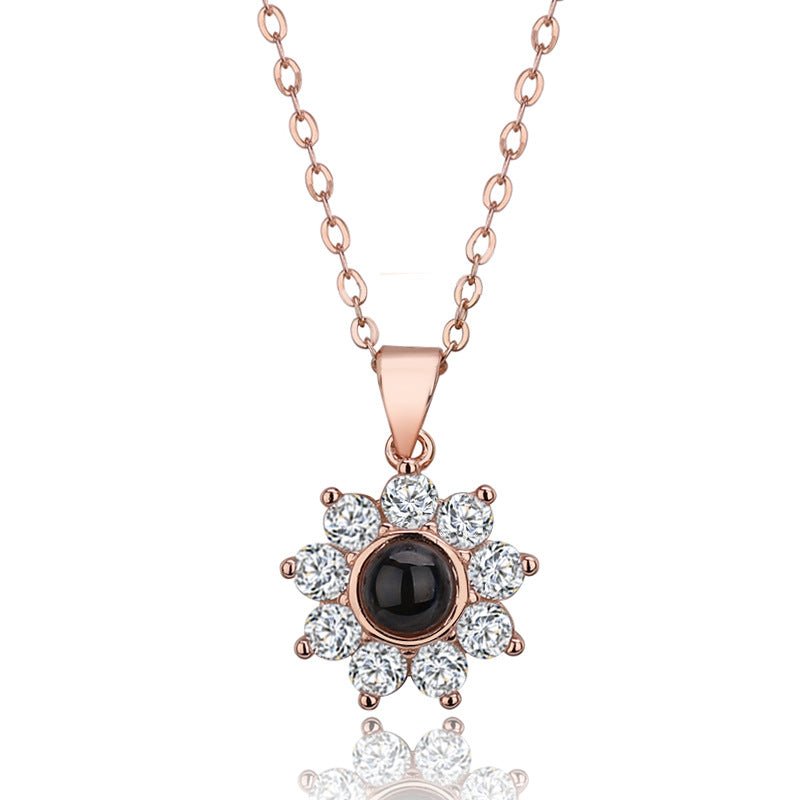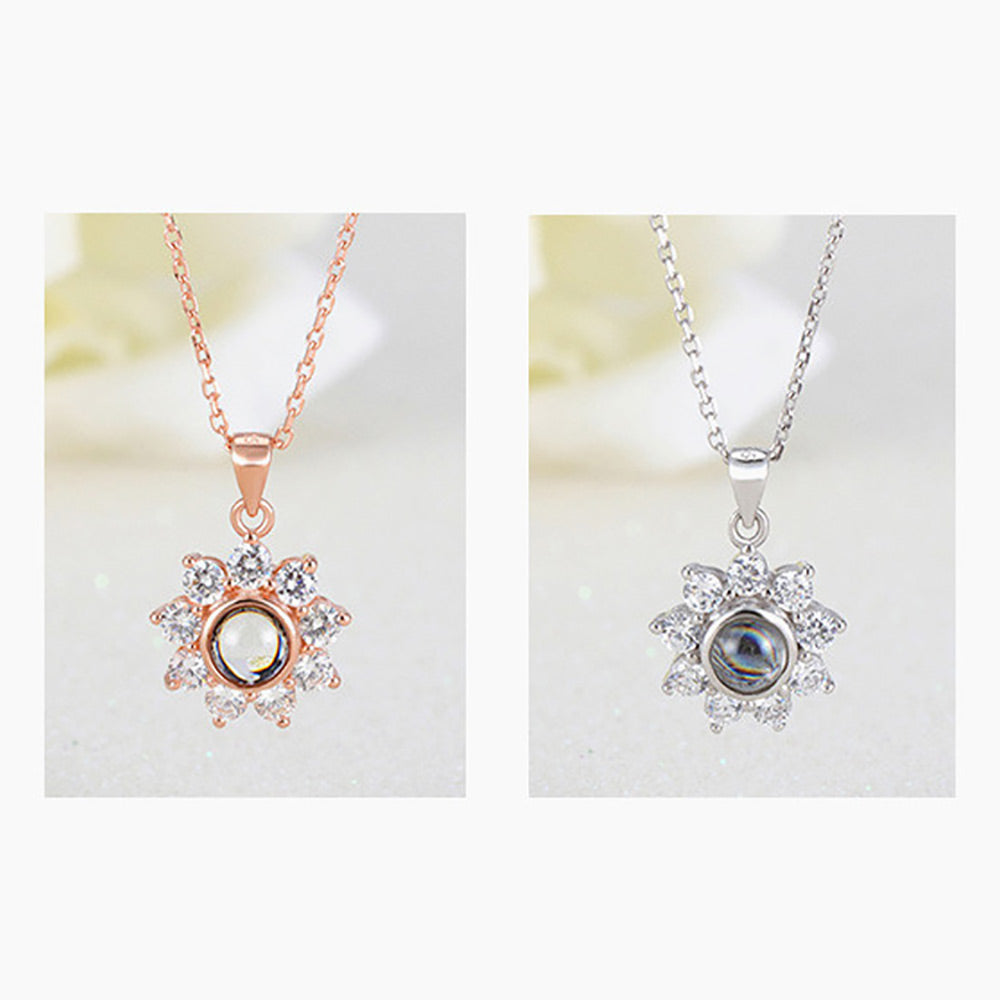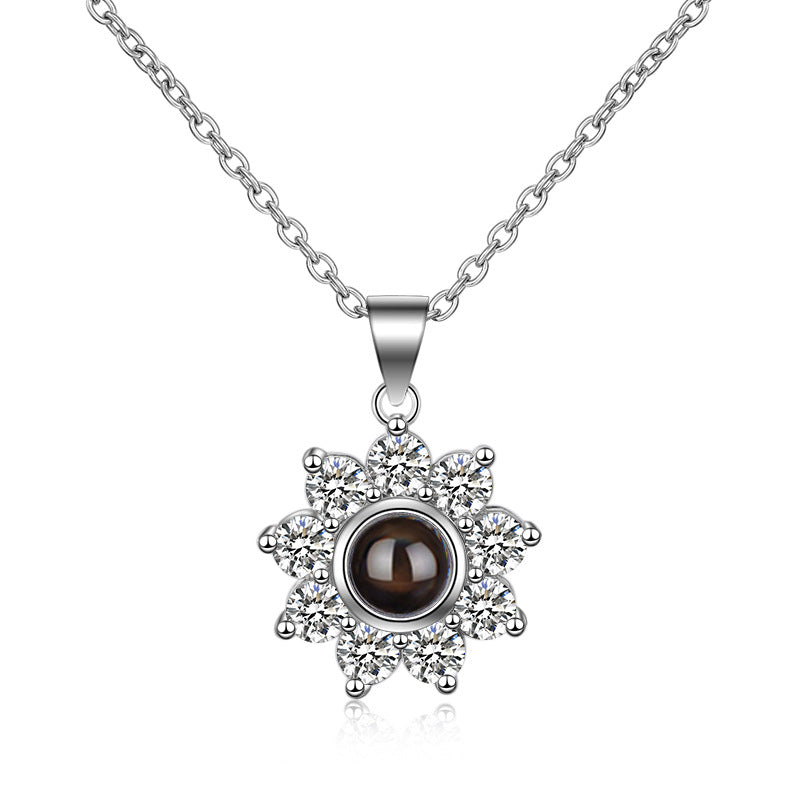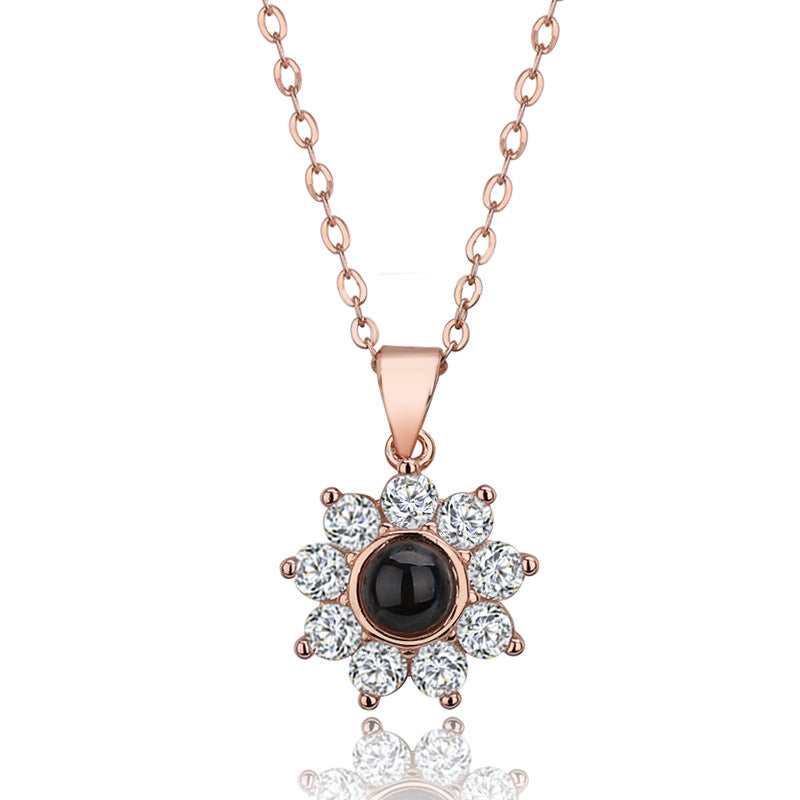 Custom Photo Projection Necklace with Picture Sparkle Flower
Translation missing: zh-CN.products.general.description
It's a personalized photo projection necklace with a pendant of a flower shape. With nanotechnology, your photo is engraved into the tiny stone surrounded by beautiful zircons.
How to View The Engraved Content
Put the Photo Projection Necklace bead right under your cellphone camera to view the engraved content clearly, or just take a closer look through the bead.
Express Your Feeling
It's the ideal gift to express your feeling to her in a thoughtful way. Engraved the photo of yours or your words of love. Perfect gift for Valentine's Day, Mother's Day, anniversary, and any other occasion, send your love and show how your care about the time you share.
Send Your Love In A Way More Than Saying
A classic Projection Necklace of beautiful novelty design. Photo Projection Necklace engraving technology allows your photo to be placed in such a tiny zone in an exquisite pendant, where it can be well-preserved the most.
Care Instruction
Avoid wearing the same item for a long time. Take off the jewelry before sleeping, showering, swimming, and other high-impact activity that causes sweat. Avoid exposure to acidic, aggressive chemicals.
Custom Photo Projection Necklace with Picture Sparkle Flower