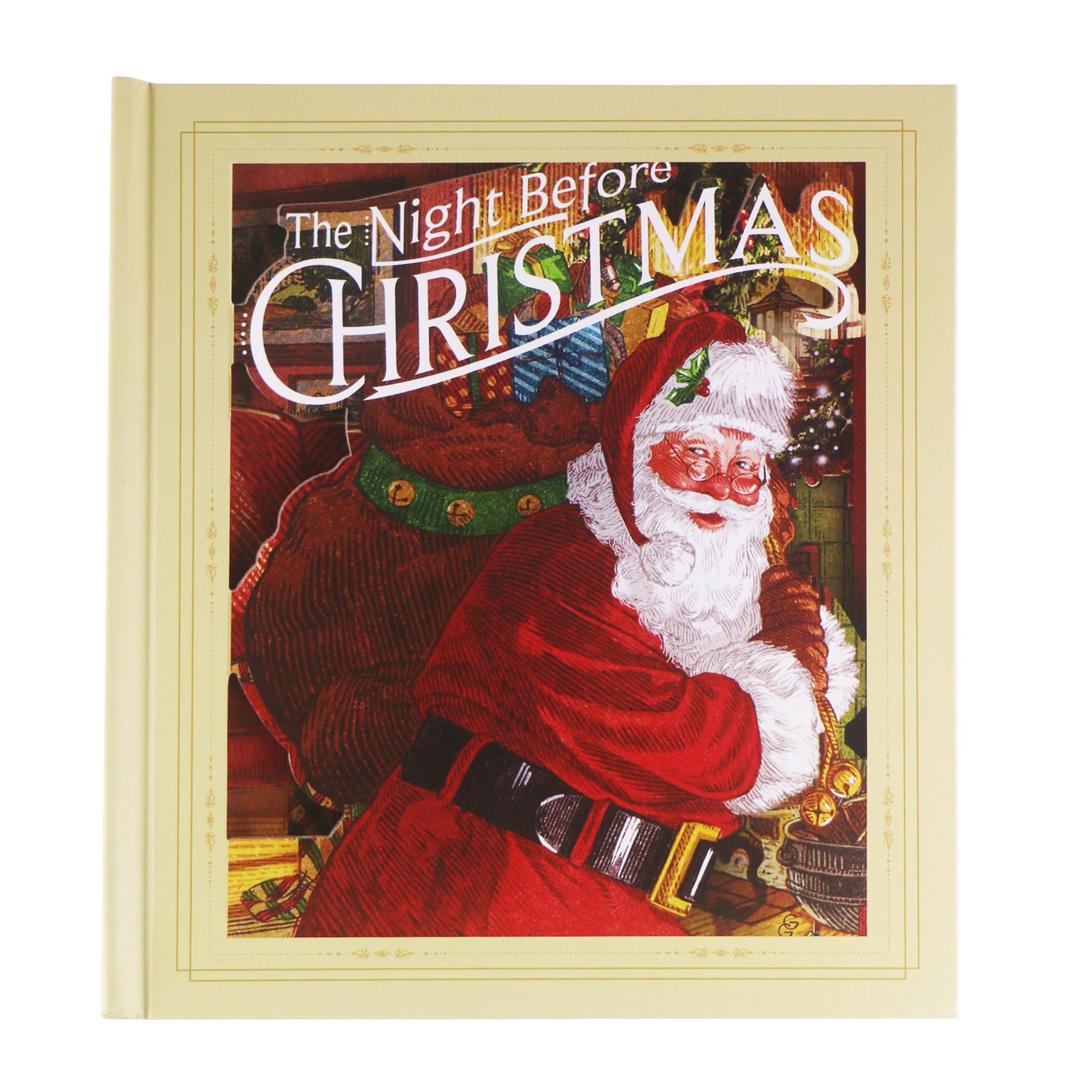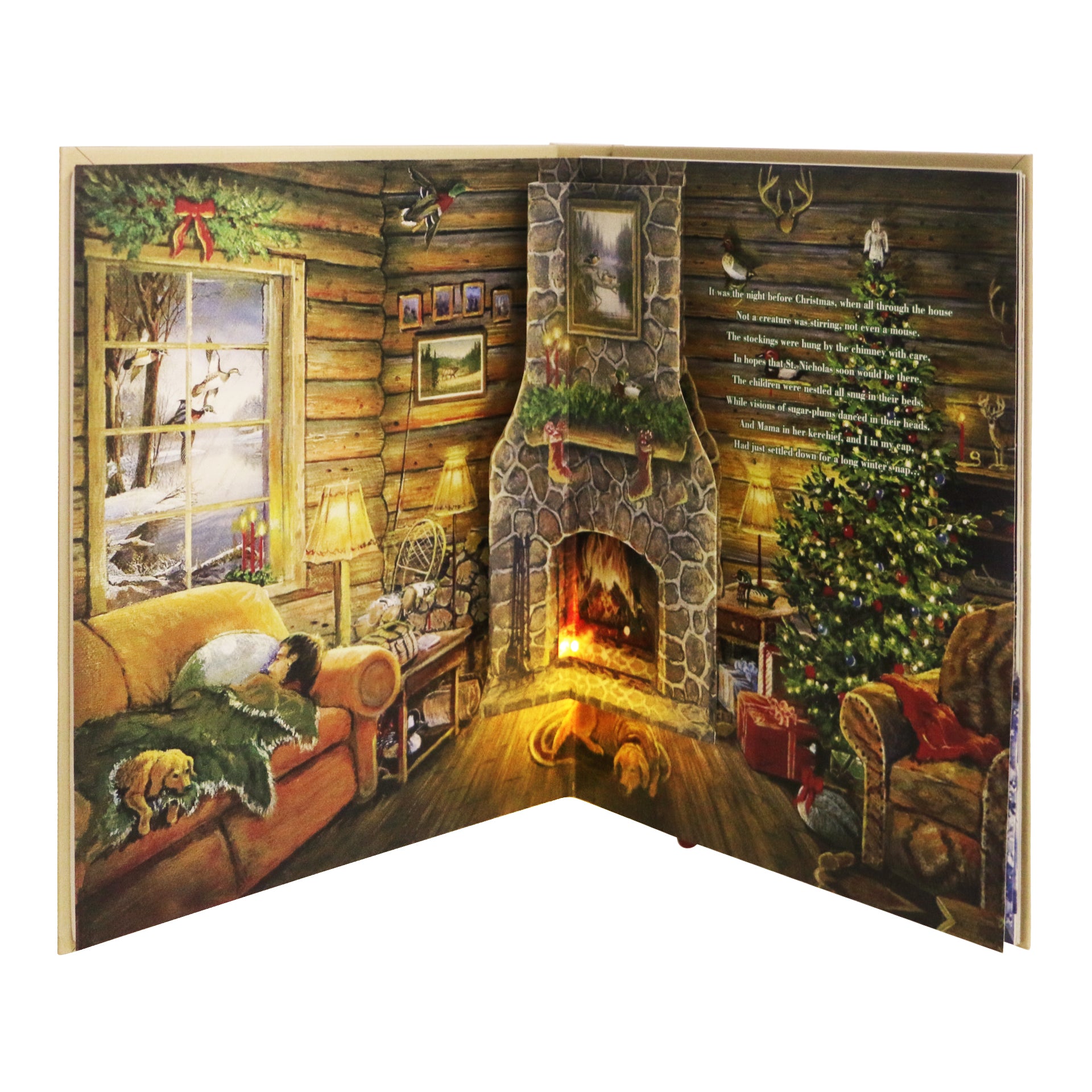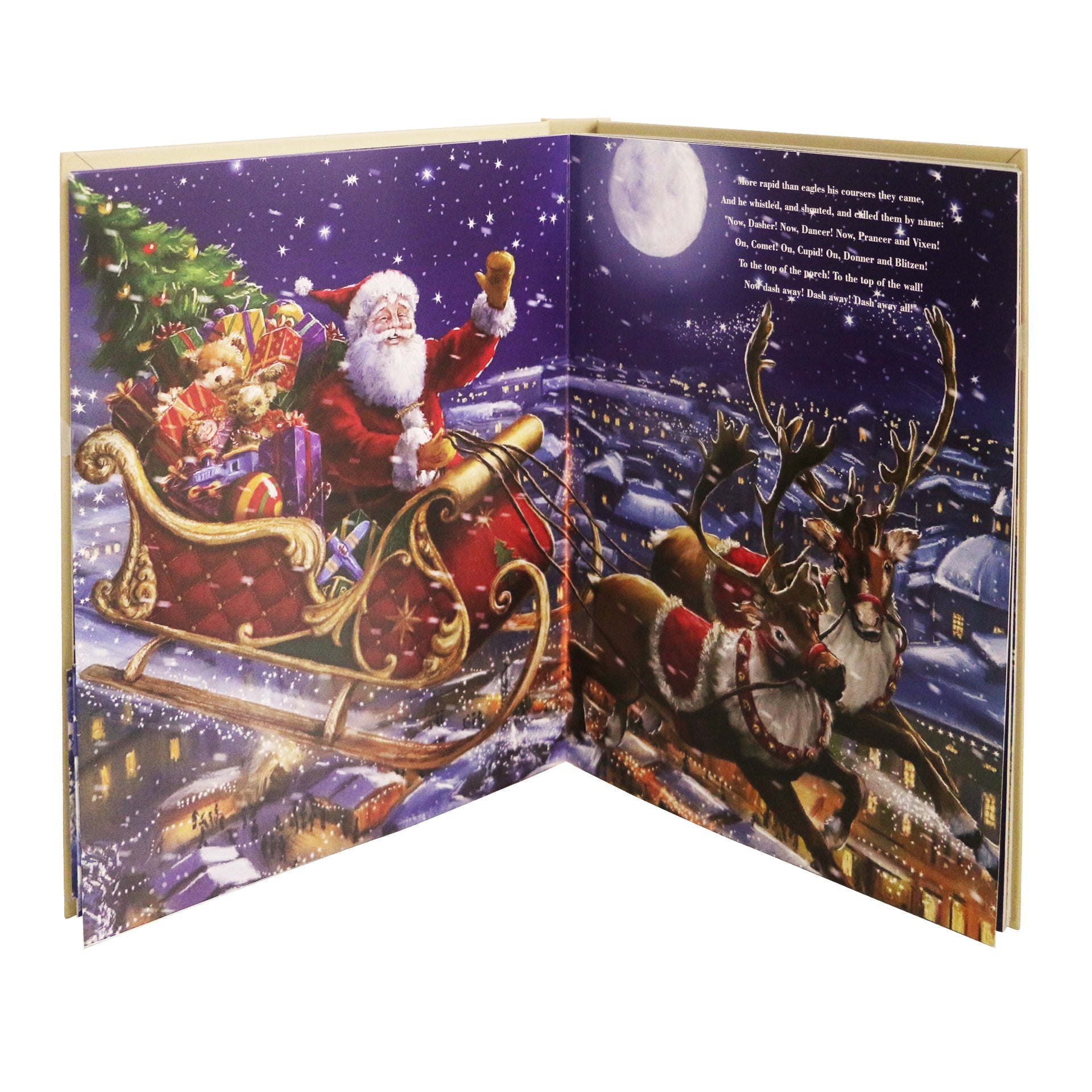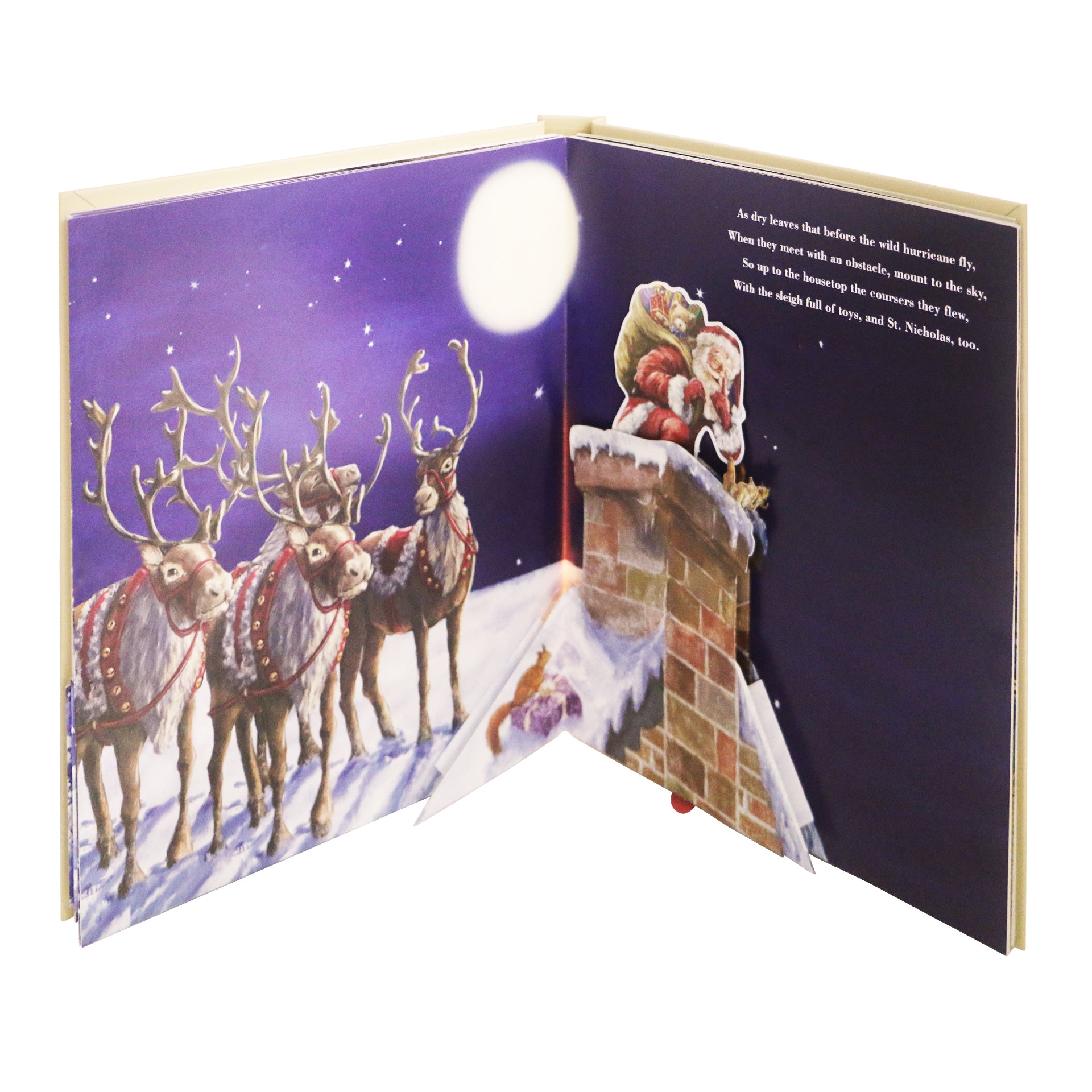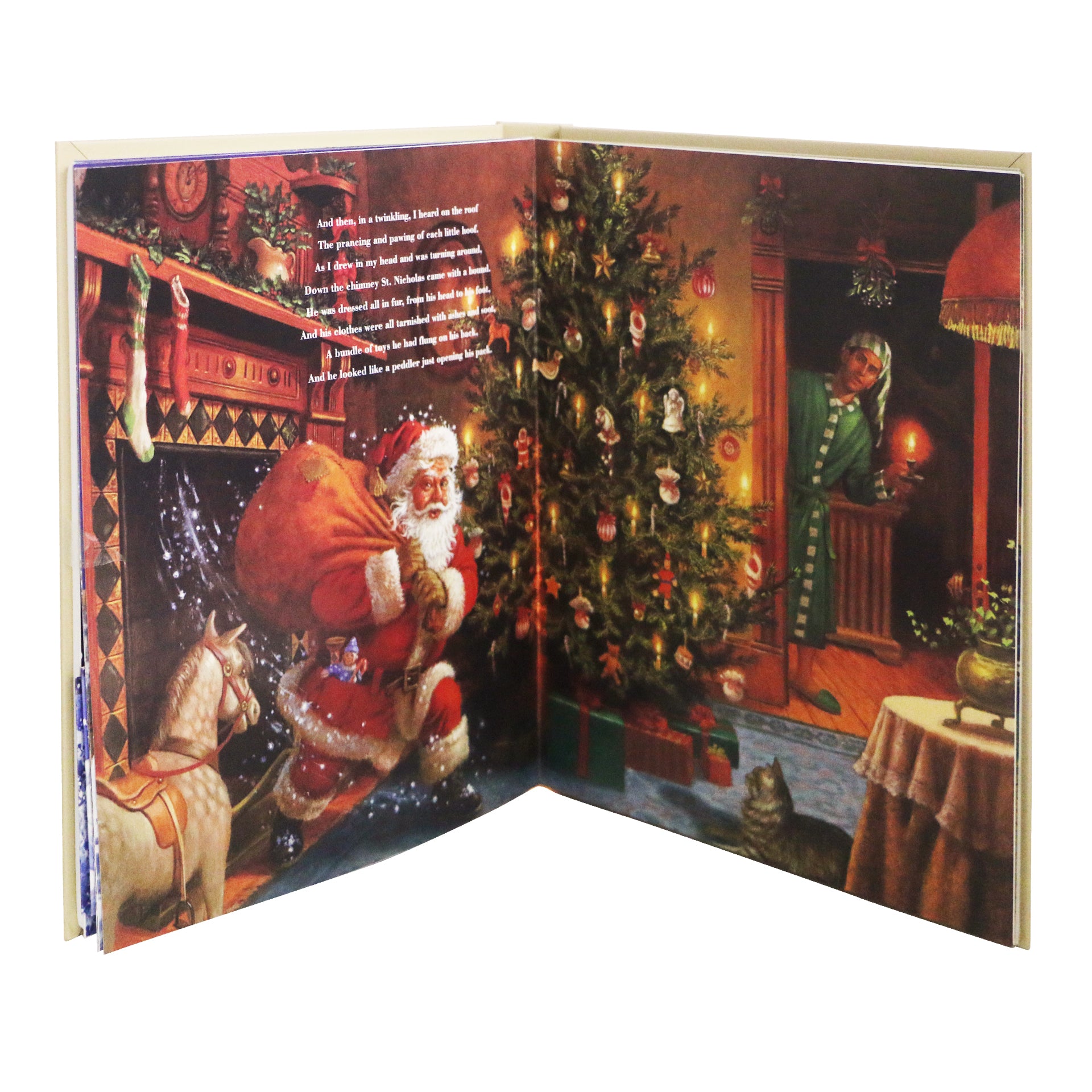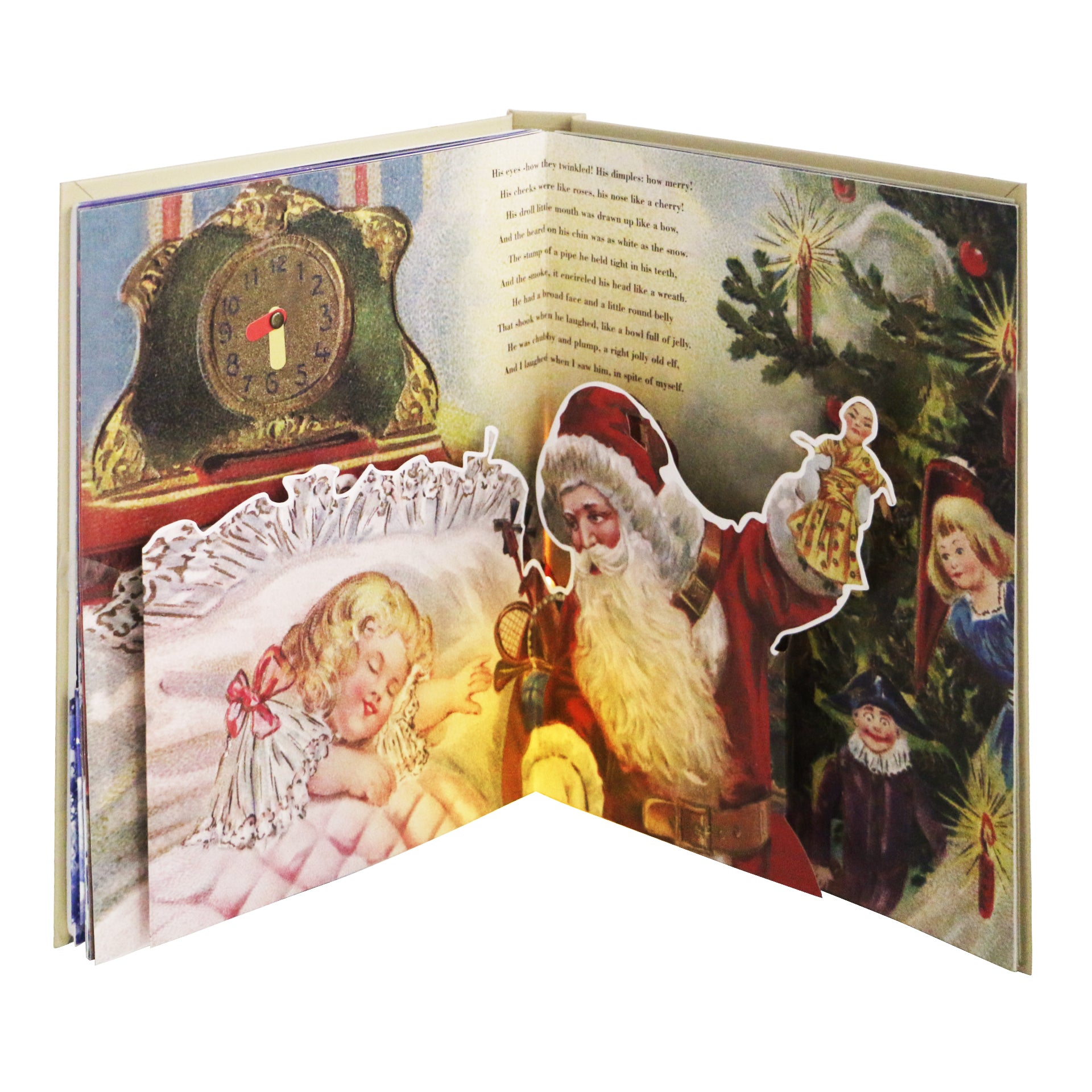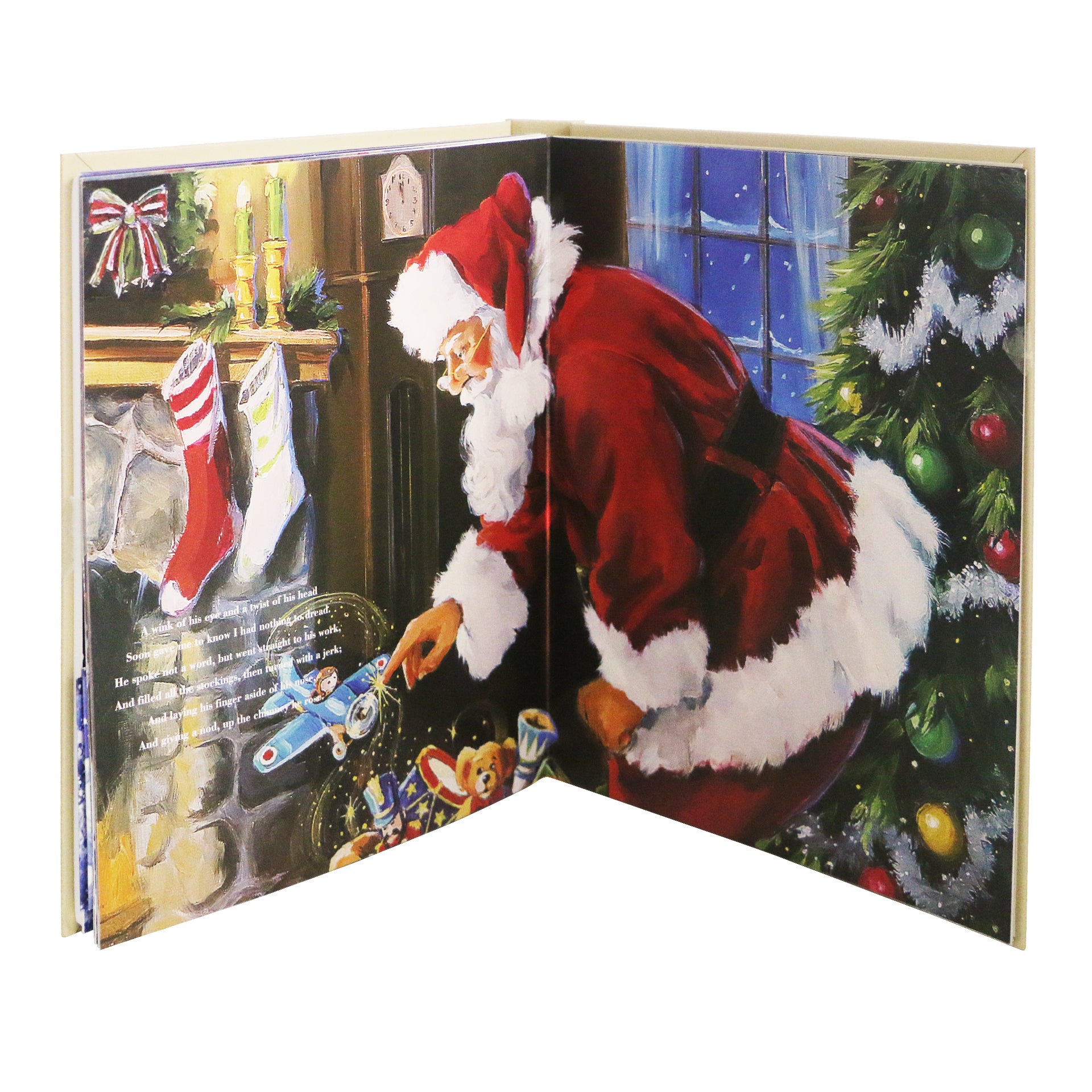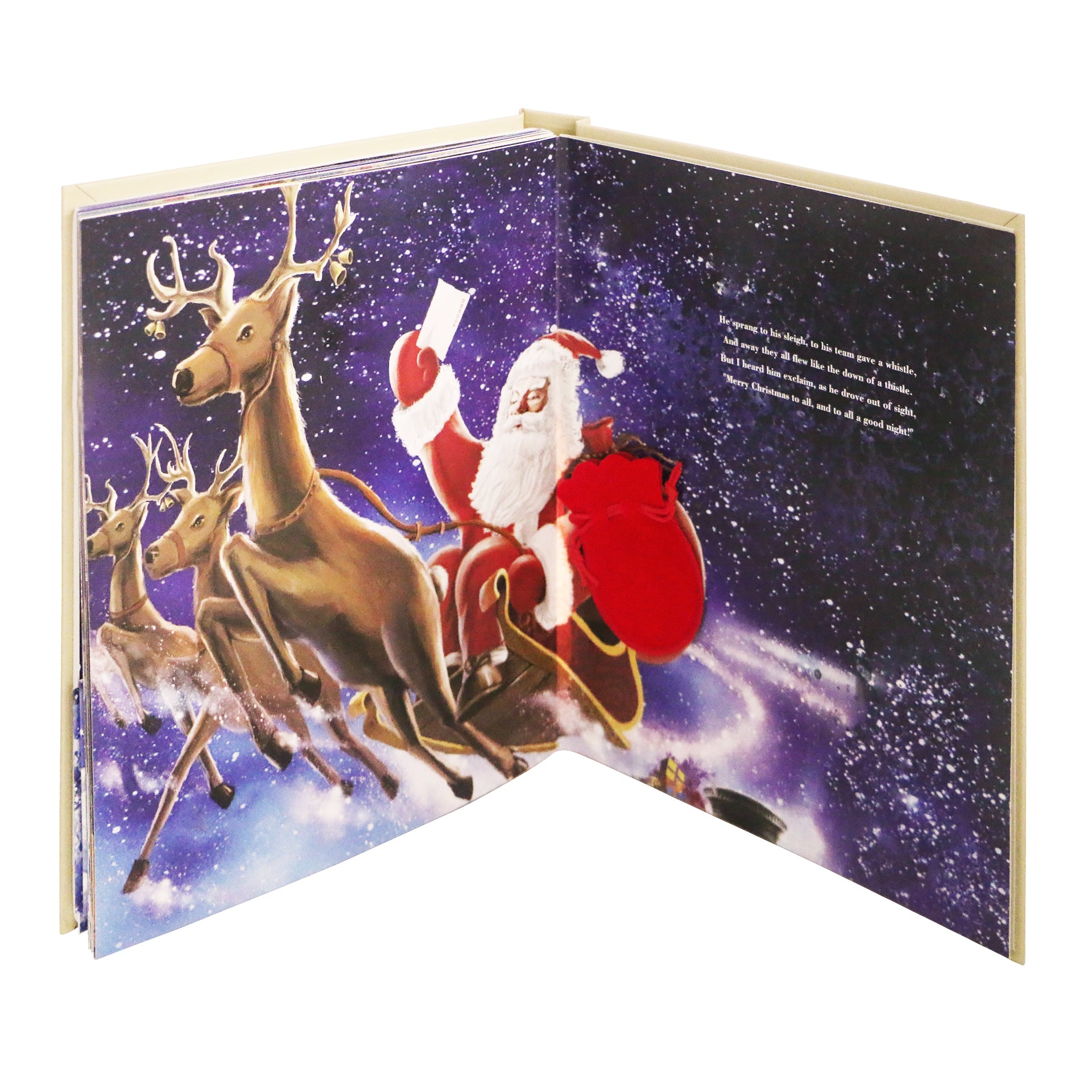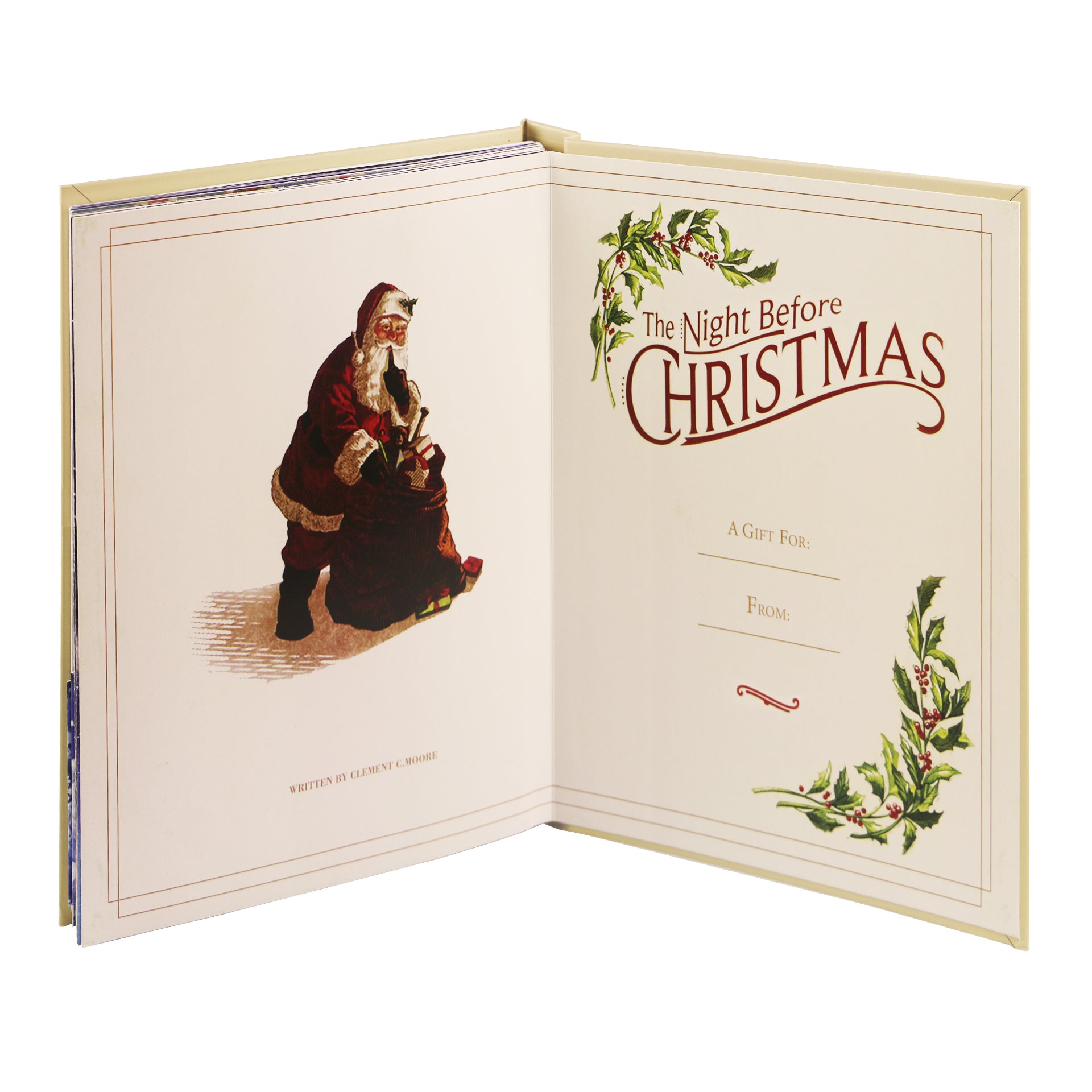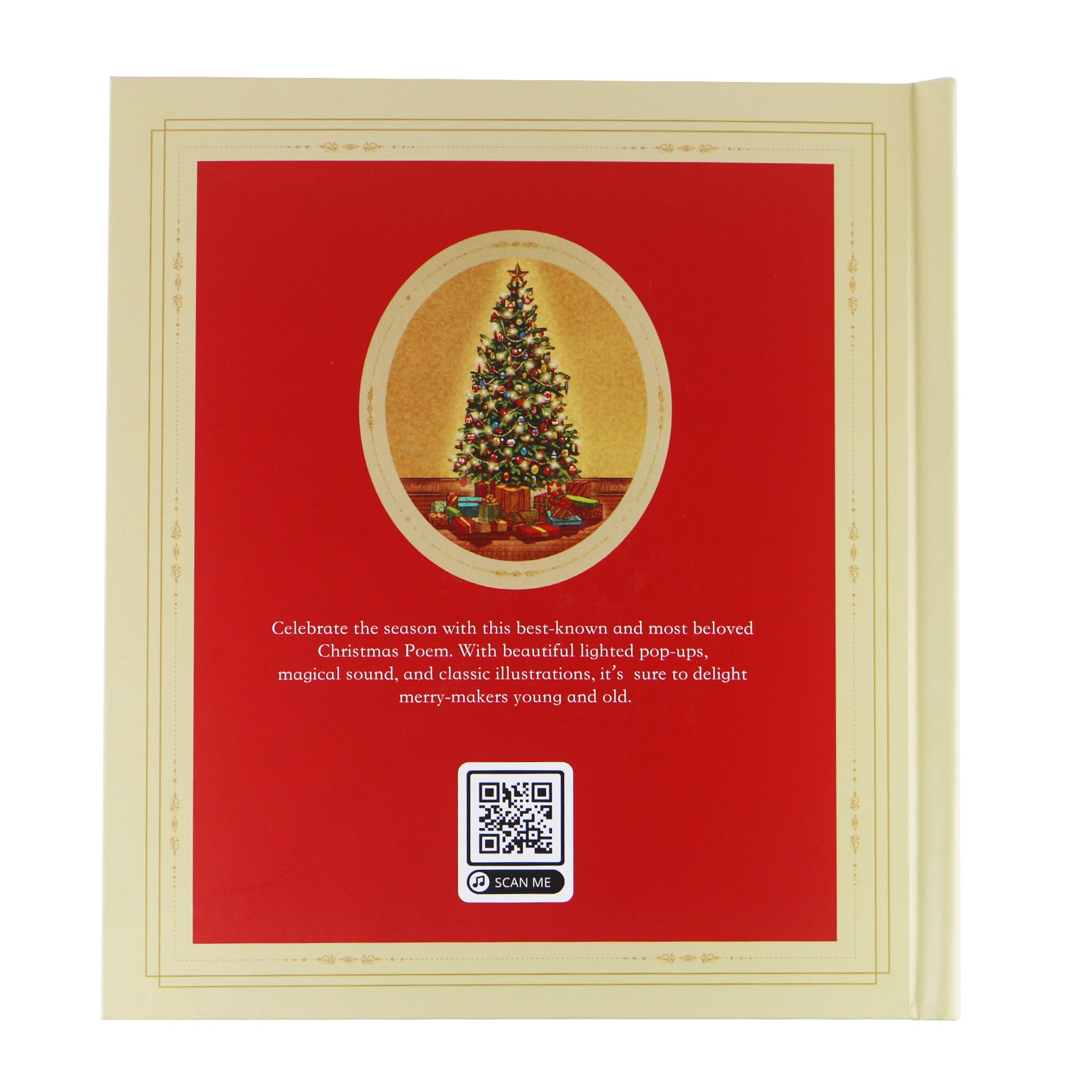 The Night Before CHRISTMAS Lighted Pop-Up Book Children's Picture Book
Celebrate the season with this best-known and most beloved Christmas Poem.
With beautiful lighted pop-ups, fun designs, and classic illustrations, it's sure to delight merry-makers young and old.
"The Night Before Christmas" hardcover children's book features a childlike option to let you bring the story to life, with pop-up scenes and lighted backgrounds. This delightfully interactive version of the most beloved Christmas poem of all time will captivate both the young and the young-at-heart. Turn the pages to enjoy classic illustrations brought to life with pop-up scenes, and light features. Enjoy the sweet time gathering in front of the fireplace and the Christmas Tree, and wandering in the fancy old story.
Product Info
Hardcover.
Ages 3+.
Interior light strings, replaceable button battery
10.63" W x 11.82" H x 1.57" D
Instructions for use
Open the book and enjoy the pop-up pages
Lift the toggle to watch the Santa claiming into the chime
Toggle the hands of the clock to change the time
Put little pieces of stuff in the Red lucky bag of the Santas
Made the book a perfect surprised gift for your beloved
Scan the QR code on the last page to play the read audio
Please Note: The book is NOT a talking book, since the global chip resources are scarce currently, it's unachievable to play the sound automatically within a limited time. 
And the read audio should be played on your mobile phone by scanning the barcode on the last page. Still fun to read it with the background music playing!
Product Details
Open the book and enjoy the pop-up pages
Lift the toggle to watch the Santa claiming into the chime
Toggle the hands of the clock to change the time
Put little pieces of stuff in the Red lucky bag of the Santas
Made the book a perfect gift for your beloved
Scan the QR code on the late page to play the music
The Night Before CHRISTMAS Lighted Pop-Up Book Children's Picture Book