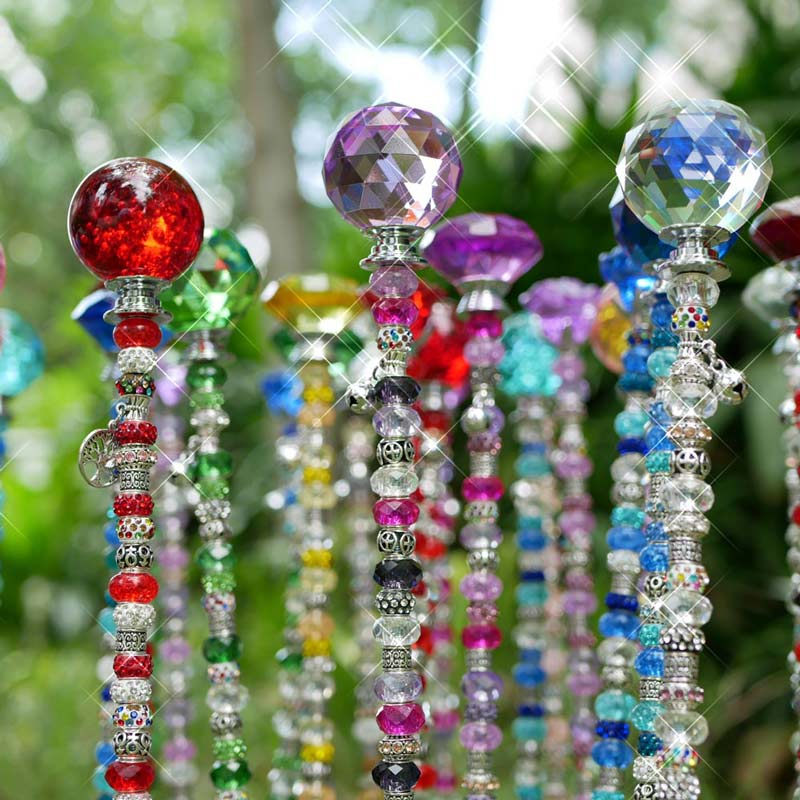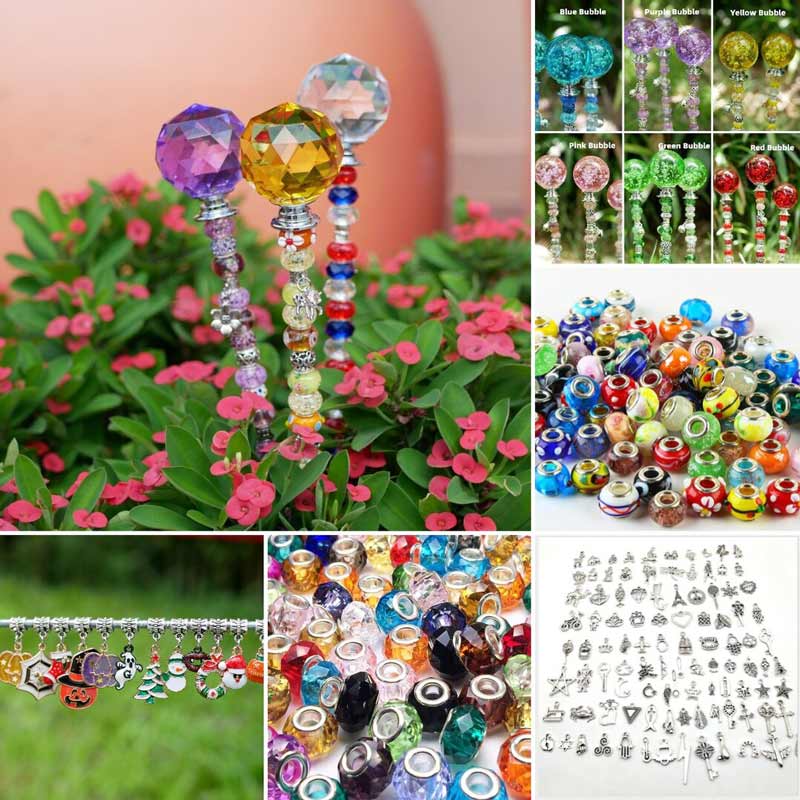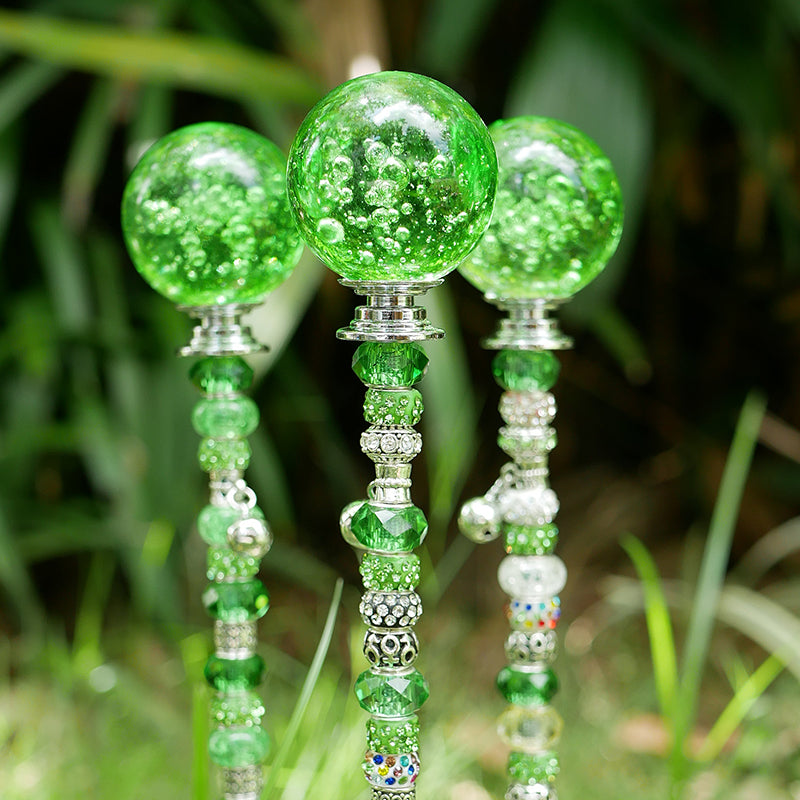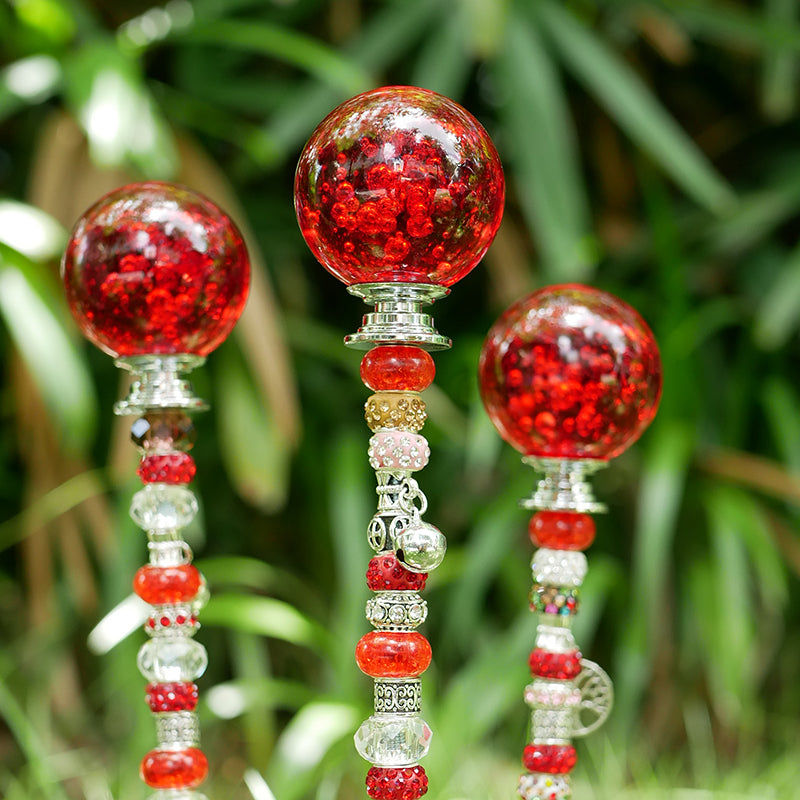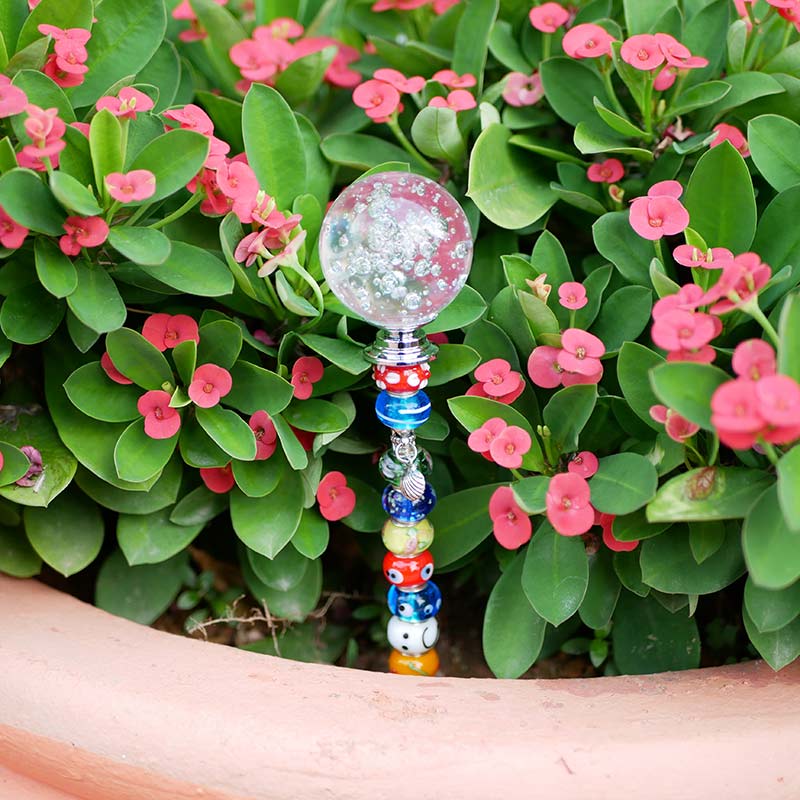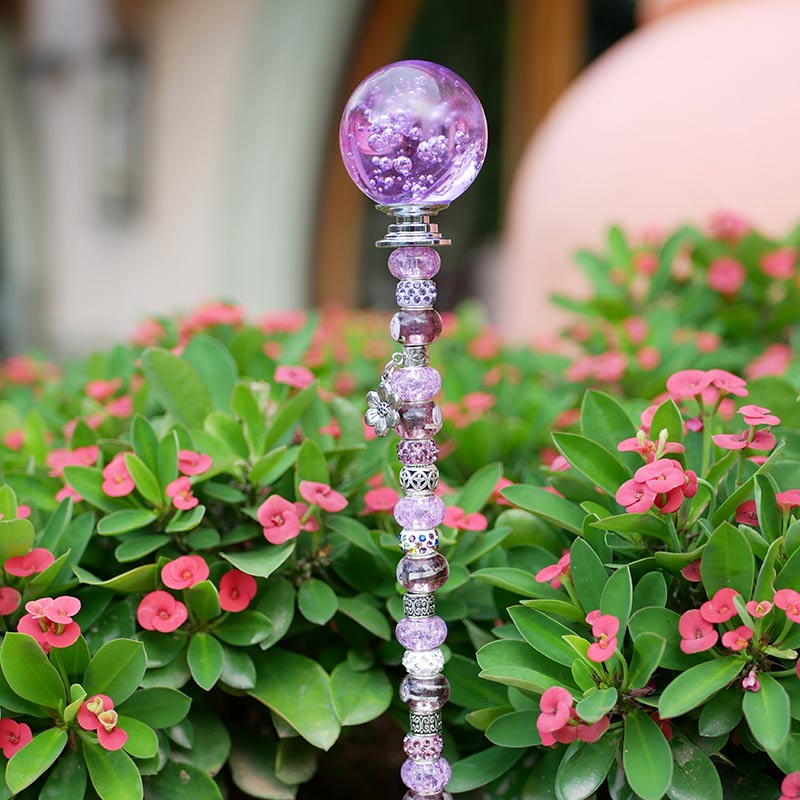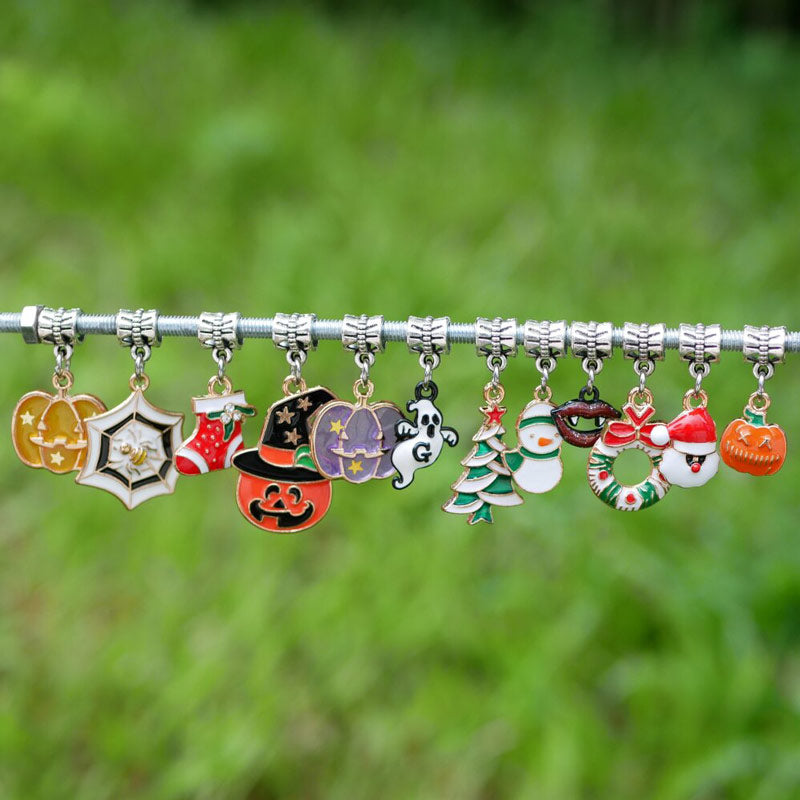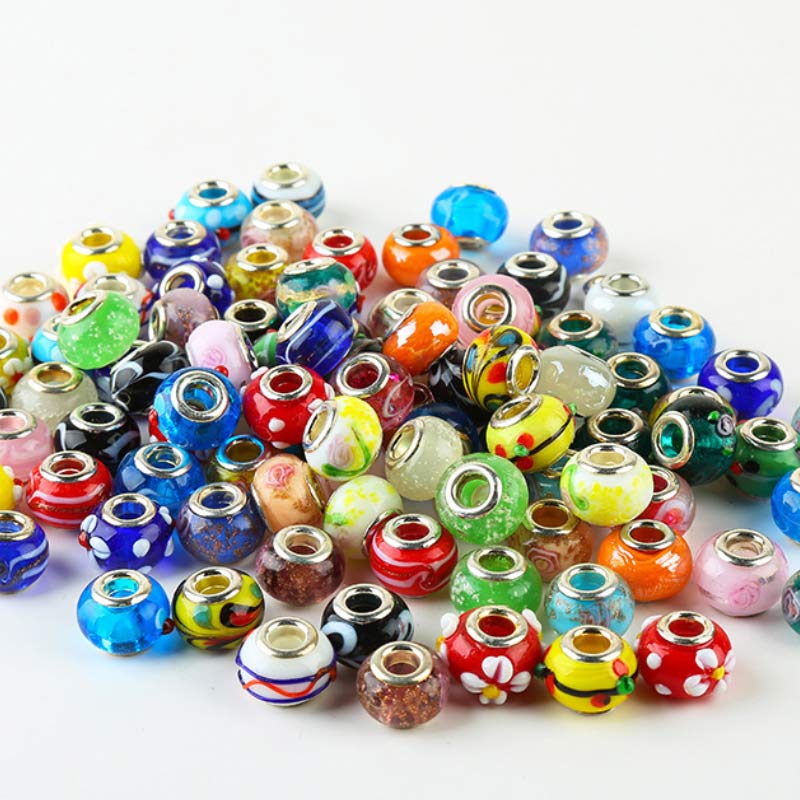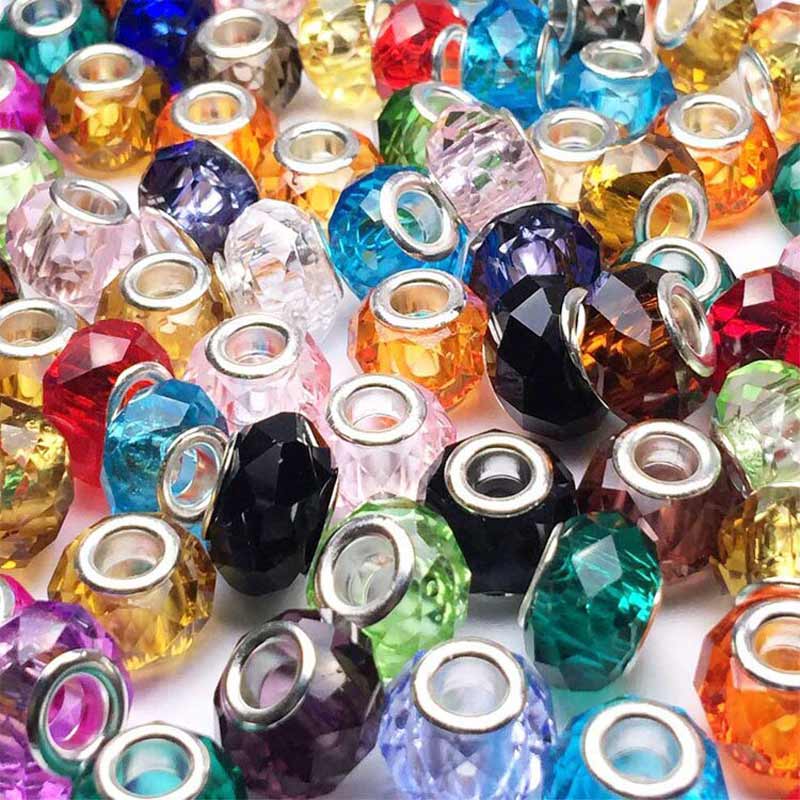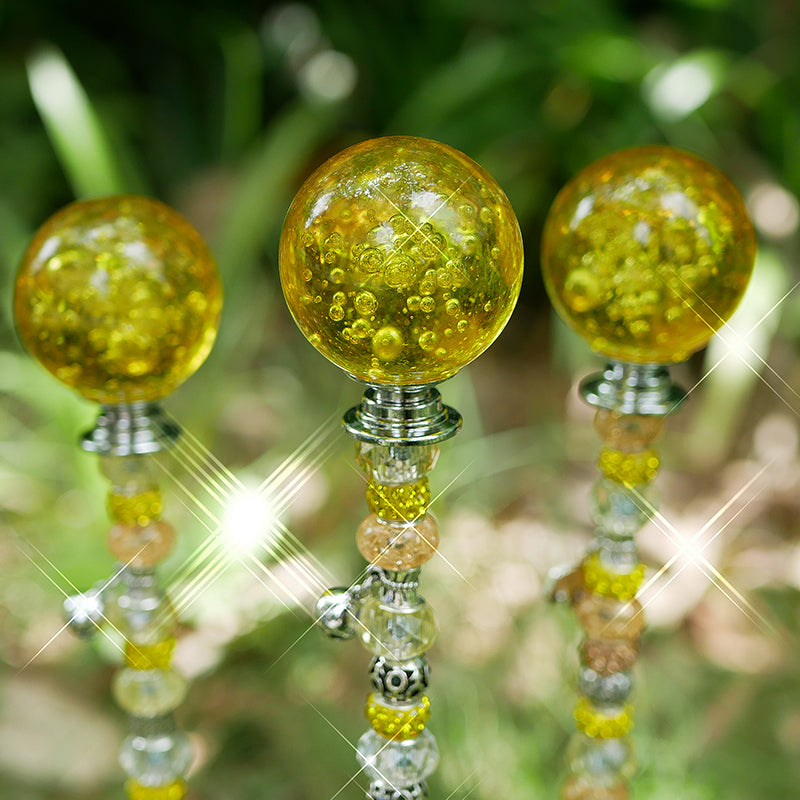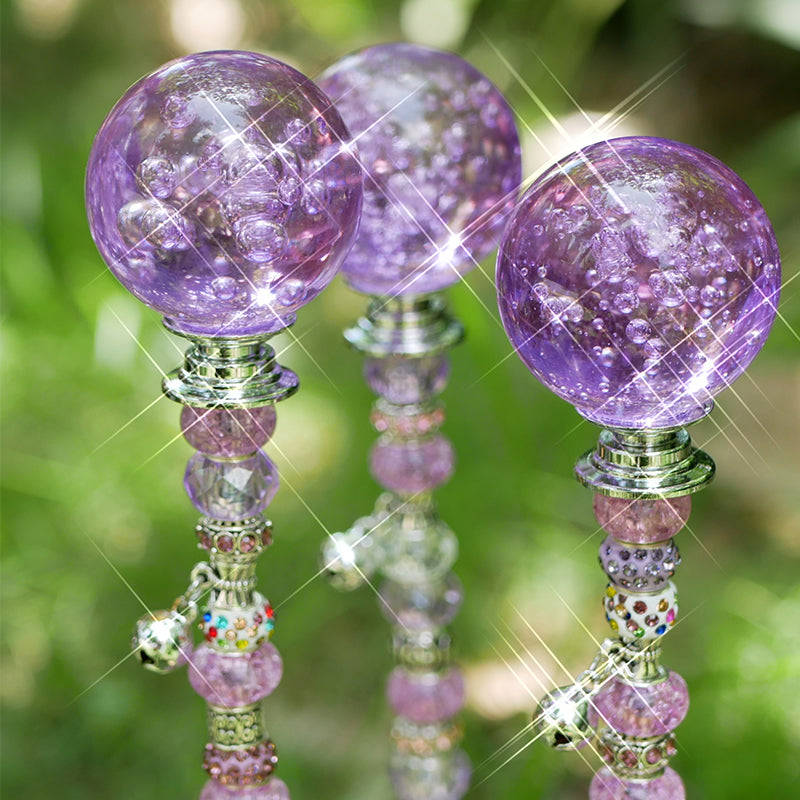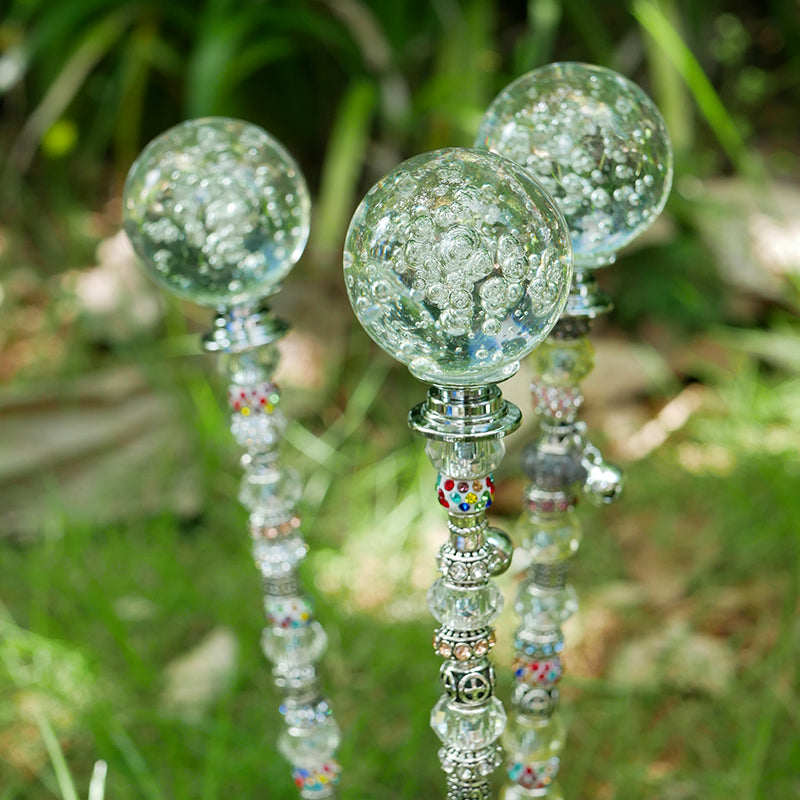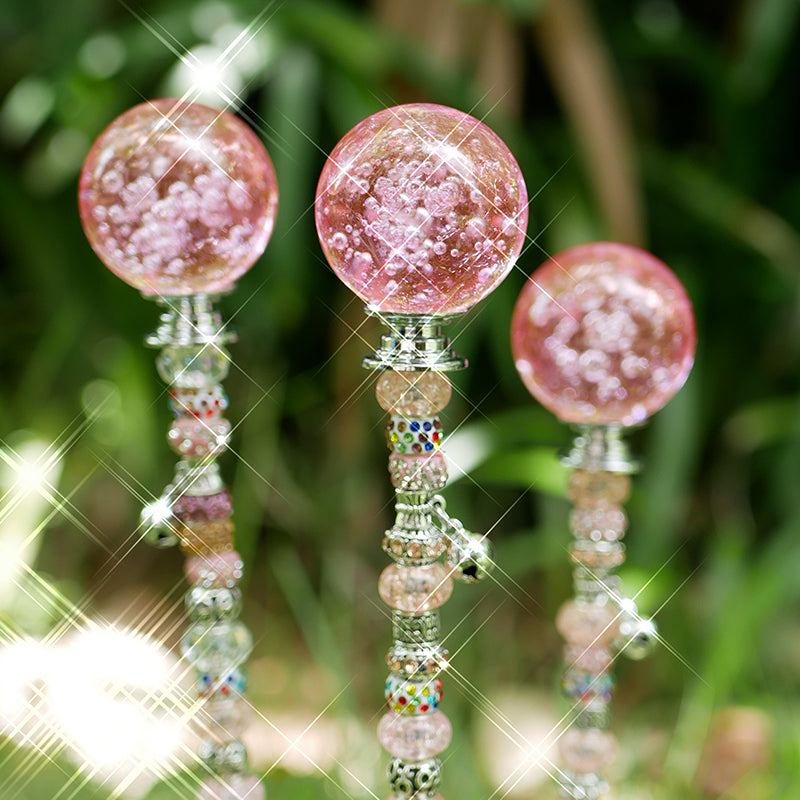 Beaded Fairy Garden Stakes With Bubble Crystal Ball Garden Art Handmade
$21.99
Translation missing: zh-CN.products.product.regular_price
Translation missing: zh-CN.products.general.description
Buy 2+, Enjoy 10% OFF

1 Item

with Code: Buy2
Buy 3+, Enjoy 15% OFF

2 Items 

with Code: Buy3
Buy 5+, Enjoy 30% OFF

4 Items 

with Code: Buy5
Let the Sun Shine and Magic Begin
Garden Decoration
Need a touch of fantasy and whimsy in your garden, or want some plant sparkle. These Handmade beaded fairy garden stakes /sun catchers/flower fairy garden ornaments will beautify your garden, patio, window sill.
Transparent Bubble
Beautiful round topper with effervescent bubbles within the sphere. You will feel relaxed and peaceful when you saw it in your garden. This one throws rainbows all over the walls when the light shines thru. It is by far is my favorite and sometimes it's hard to keep in stock. 
Blue Bubble
Accessories for a fairy garden with a blue bubble top can bring you the feeling that you met a sea. You will feel relaxed and calm, head full of imagination about your life.
Green Bubble
The beaded fairy garden stakes with green bubbles tops are the most vibrant decoration. Green is the color most commonly associated with nature, life, health, youth, spring, and hope.
Purple Bubble
Flower fairy garden ornaments with purple bubbles tops are full of mystery. Purple is the color most often associated with rarity, royalty, magic, mystery, and piety.
Pink Bubble
Garden decoration accessories with the pink bubble top are romantic. Pink is the color most often associated with charm, politeness, sensitivity, tenderness, sweetness, childhood, femininity, and romance.
Red Bubble
The red bubble top garden stakes are a symbol of enthusiasm, and they are very suitable for your green plant. Red is the color most commonly associated with heat, activity, passion, sexuality, anger, love, and joy.
Yellow Bubble
Handmade fairy garden accessories with yellow bubble tops can embellish your potted plants and green plants. Yellow is the color most often associated with amusement, gentleness, and humor.
A thoughtful Gift for Everyone
Personalize your garden with a fairy wand. Perfect for bringing a really great gift for friends or family. Every beaded fairy garden stake is handmade, so they are different from each other.
For Christmas, birthdays, Mother's Day, housewarmings, weddings, get well gifts, Thank You gifts, and just because gifts.
Recommended:
Beaded Fairy Garden Stakes With Flower Outdoor Decor Garden Handmade
Beaded Fairy Garden Stakes With Bubble Crystal Ball Garden Art Handmade
$21.99 USD
Translation missing: zh-CN.products.product.regular_price