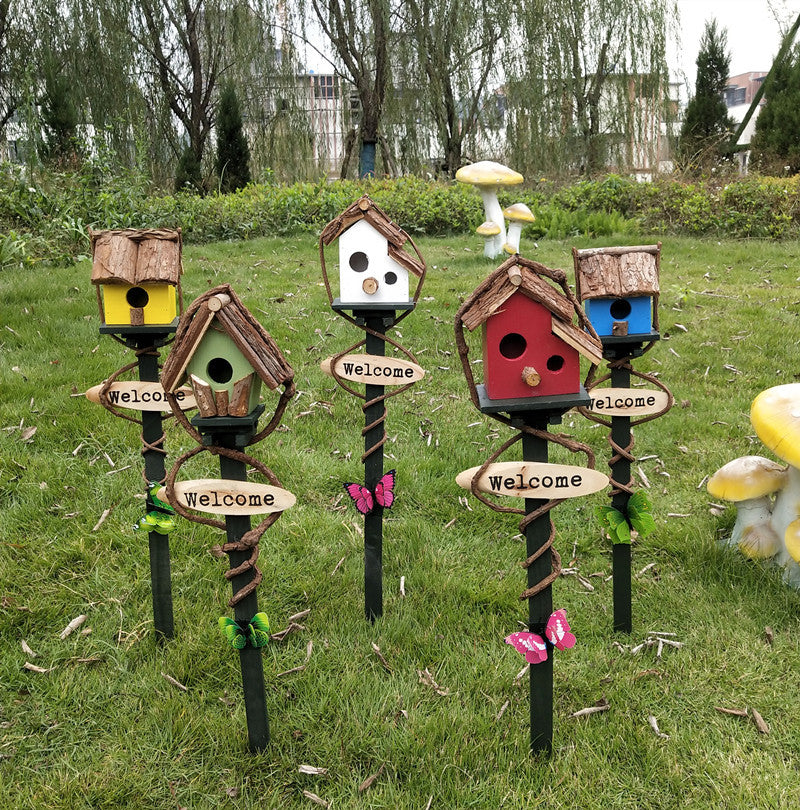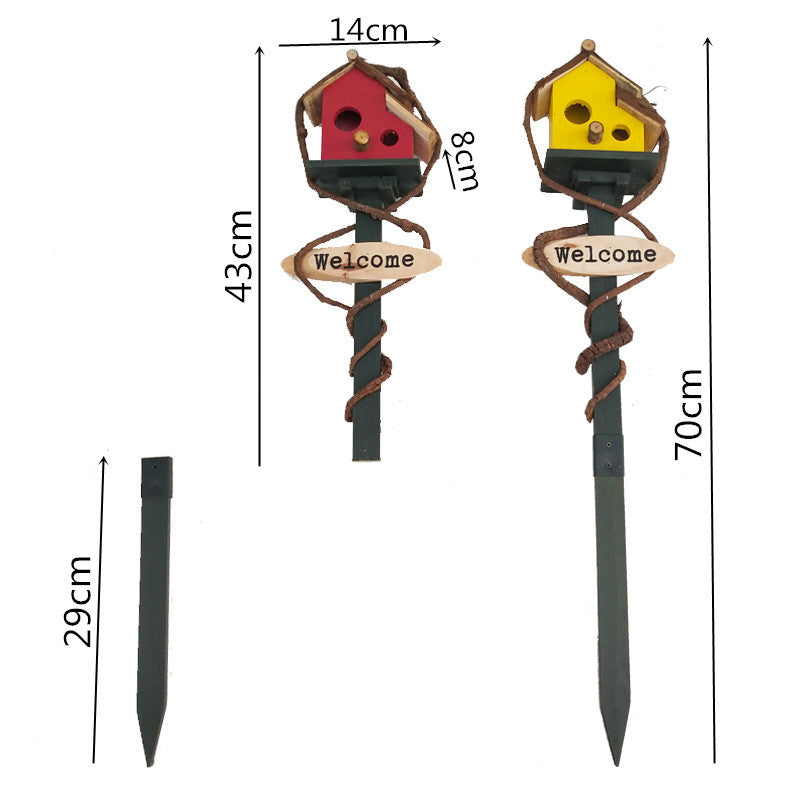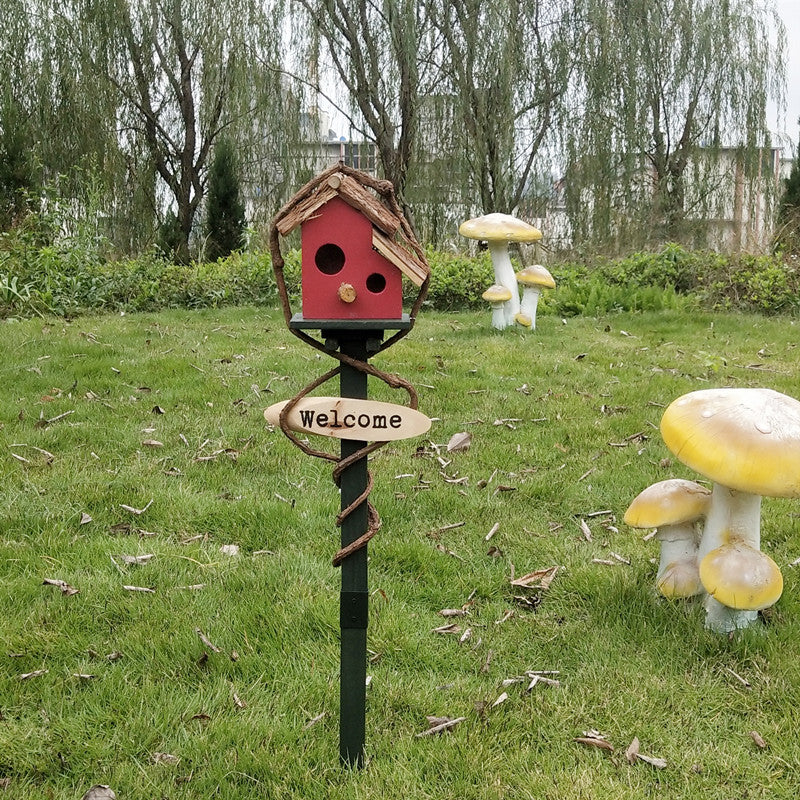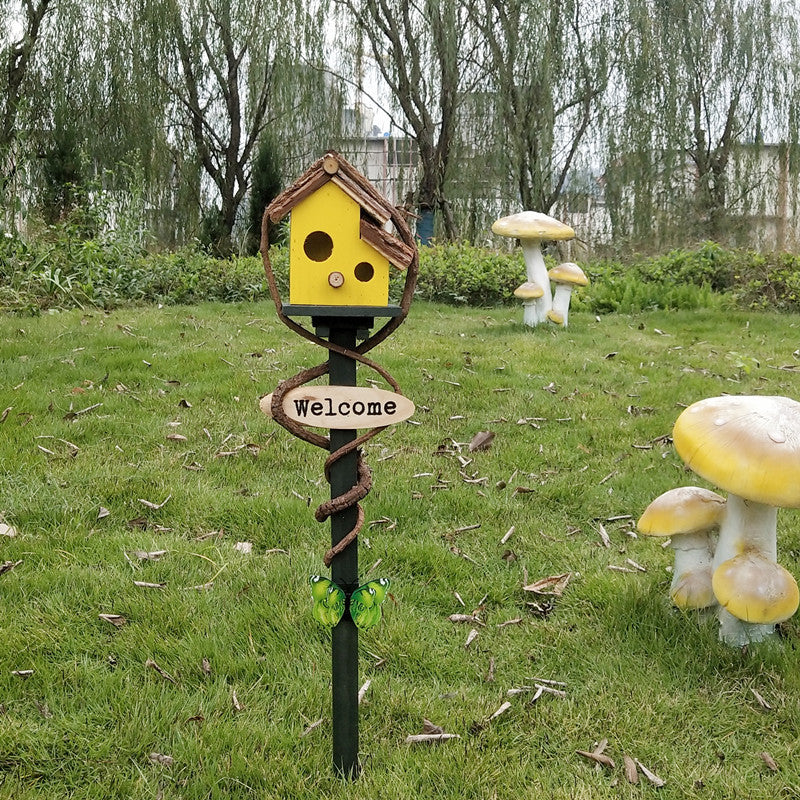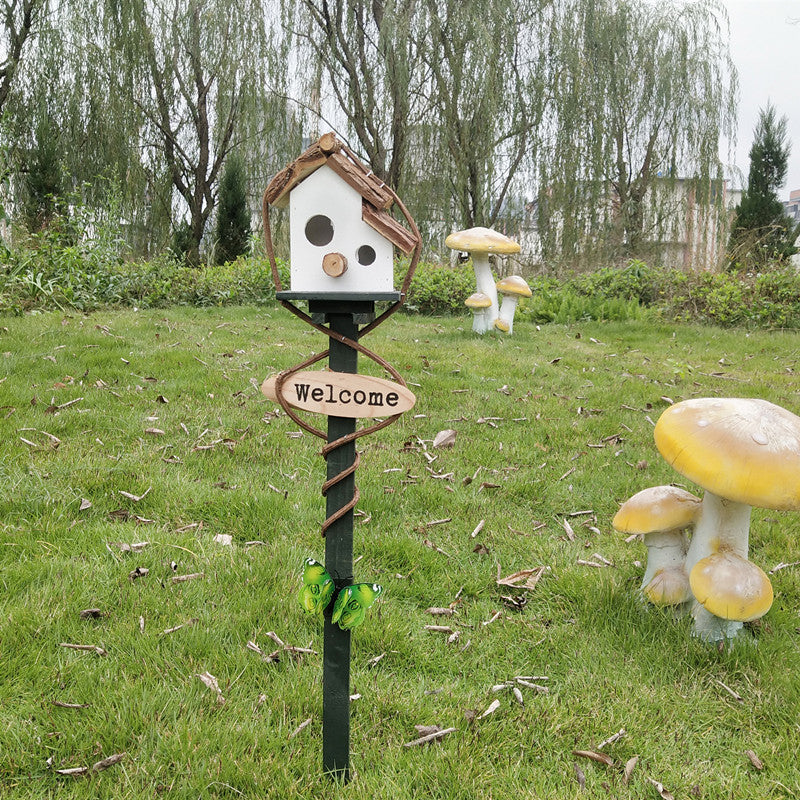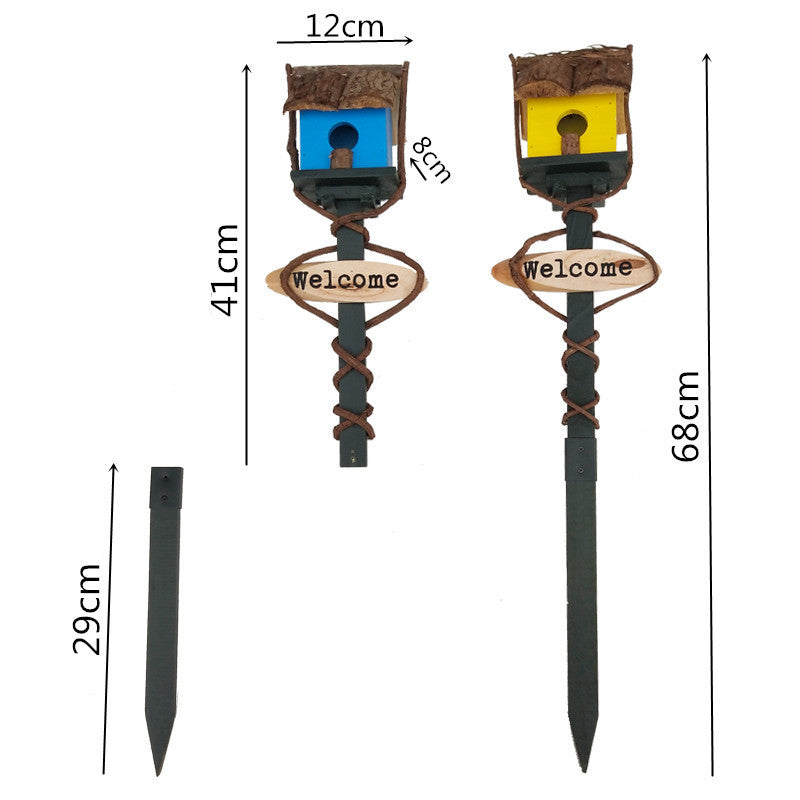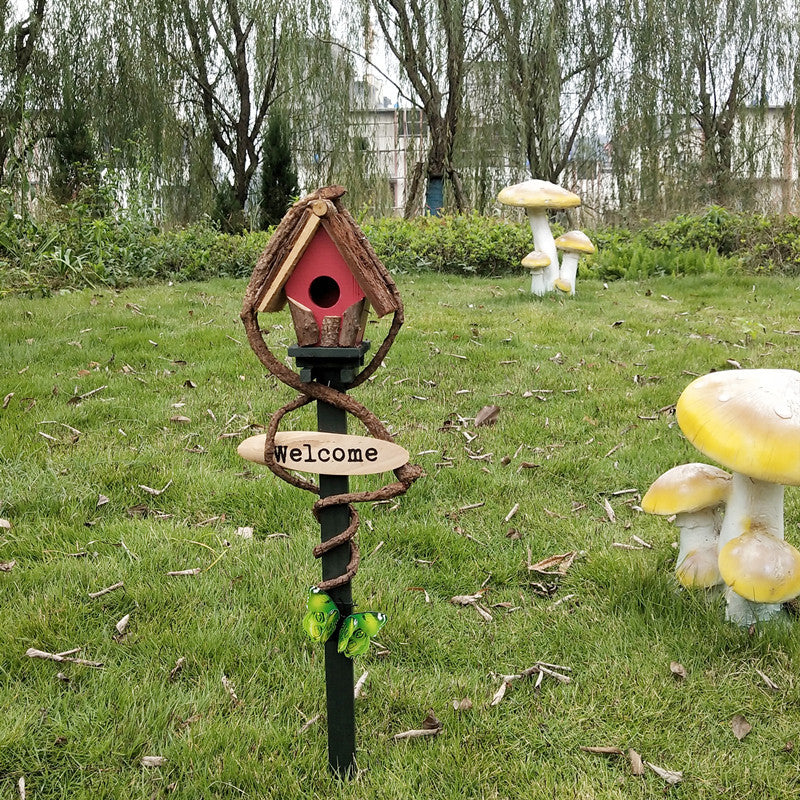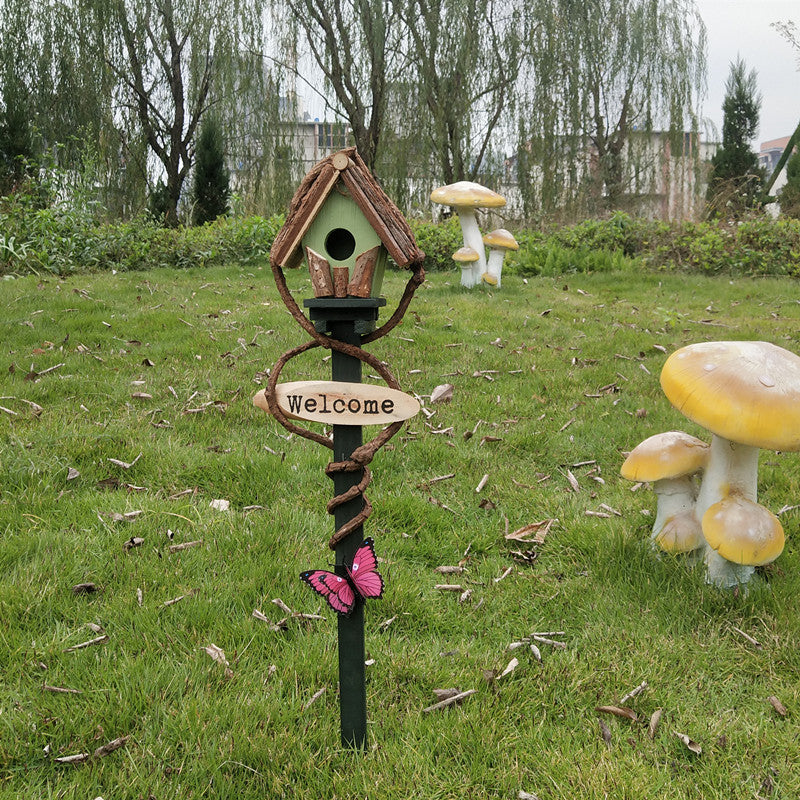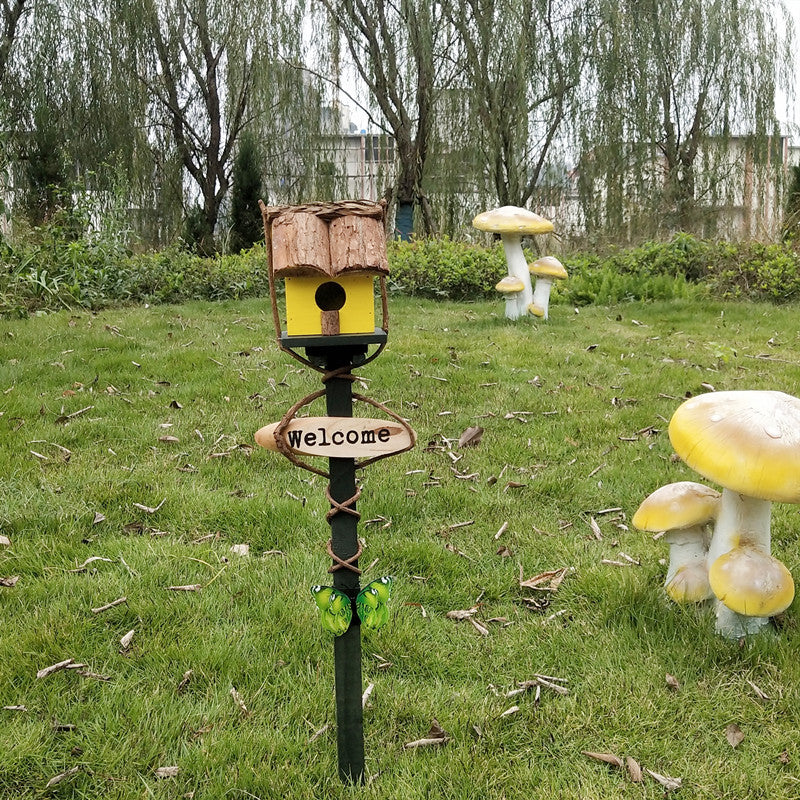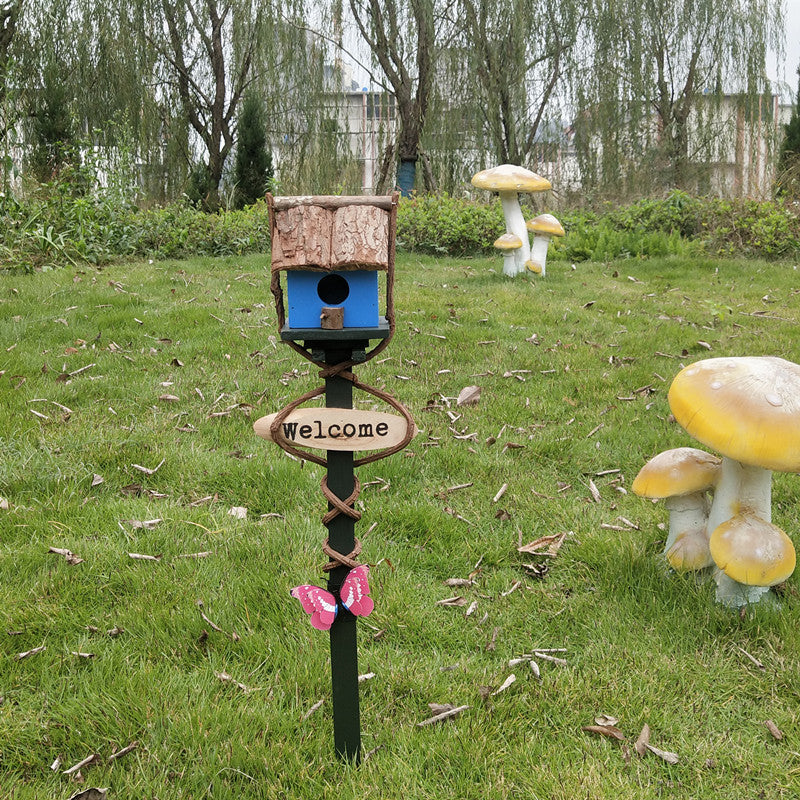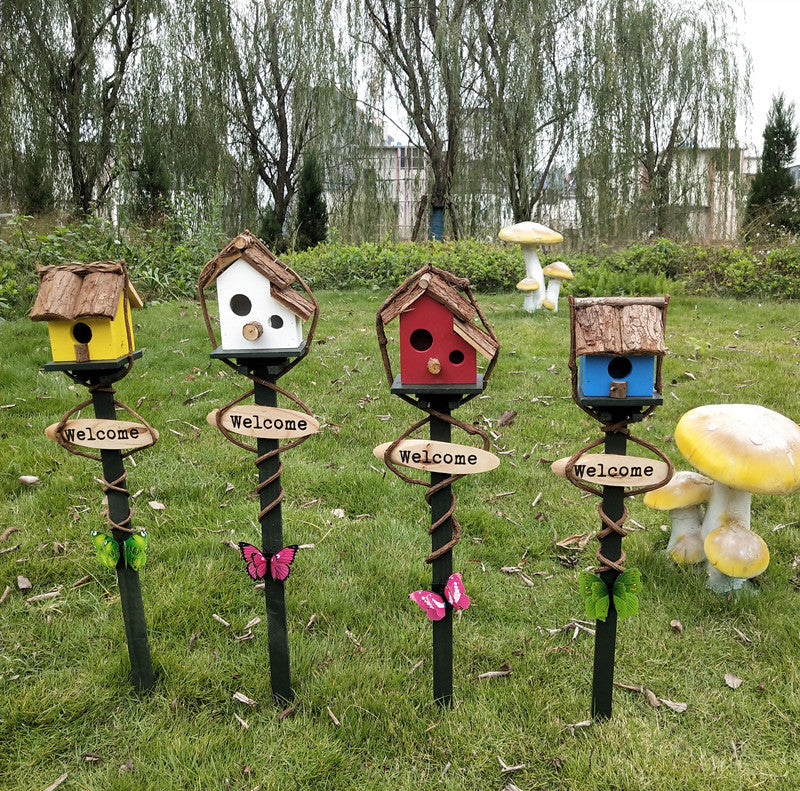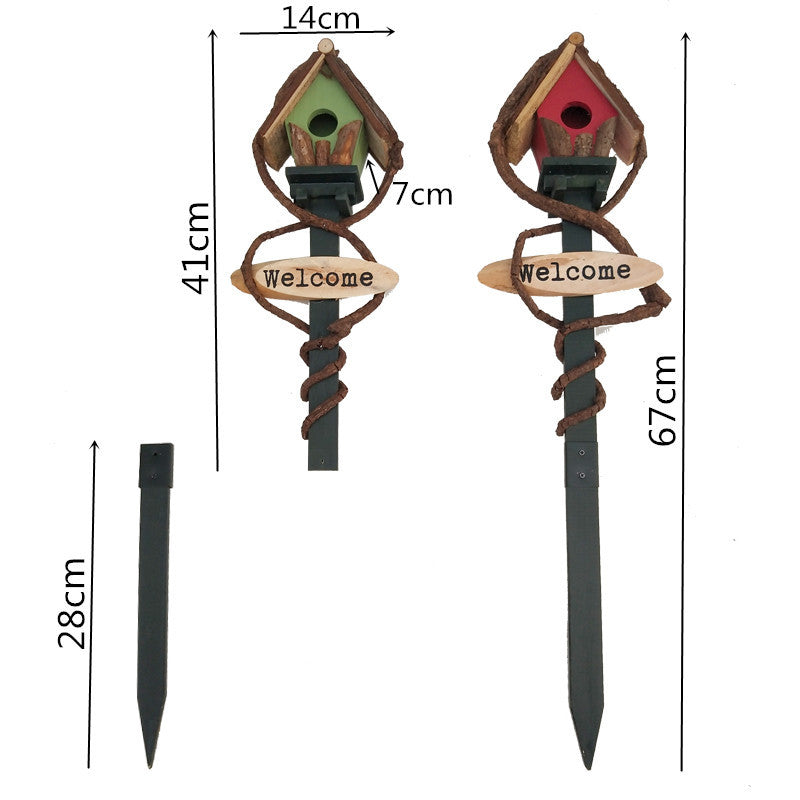 Decorative Bird Nest Wooden Outdoor Birdhouse Cute Cabin Handmade Wooden Birdhouses Lawn Decoration
Translation missing: zh-CN.products.general.description
Bring charm and life to your garden with our decorative bird houses, made of high-quality wood for a durable and long-lasting addition to your outdoor decor. With five unique style options, you can choose the perfect one to suit your garden design and bring a touch of whimsy to your space.

Material: Cunninghamia lanceolata
Size: Full length 76cm
Note: These bird houses need to be assembled. Since it's a manual measurement, please allow a difference of 1~2 cm.
🌻Stylish and Sturdy
Create a beautiful and inviting garden with our Bird House. This handmade wooden bird house is perfect for attracting feathered friends to your backyard. Crafted from high-quality cunninghamia lanceolata.


🌻Unique Design
With five different style options, you can find the perfect fit for your garden. Each bird house is designed to be stuck on the ground, providing a stable and secure home for your avian guests.

🌻Easy to Install
Stake it directly into the ground, making it quick and easy to install wherever you like The material of the birdhouse not only adds a rustic charm to your garden but also ensures its longevity.


🌻Ideal Size
It is the perfect size for most backyard birds. It provides ample space for nesting and roosting while remaining compact enough to fit in even the smallest of gardens.

🌻Perfect Gift
Whether you're an avid birdwatcher or simply love to add a touch of nature to your outdoor space, the birdhouse is the perfect addition to any garden. Give it as a gift to a friend or family member, or treat yourself to this beautiful and functional outdoor decor.
Decorative Bird Nest Wooden Outdoor Birdhouse Cute Cabin Handmade Wooden Birdhouses Lawn Decoration