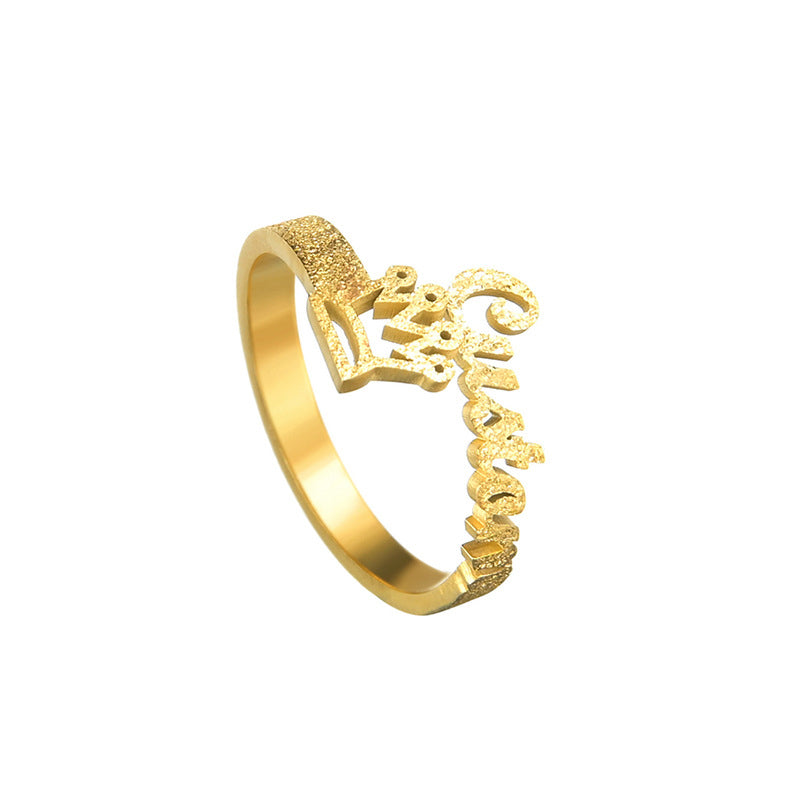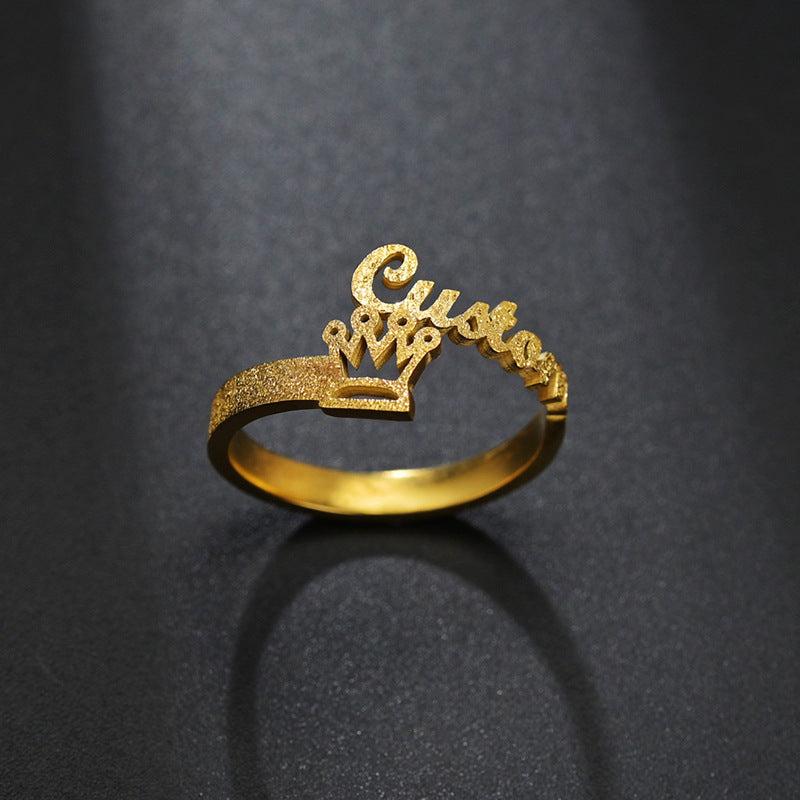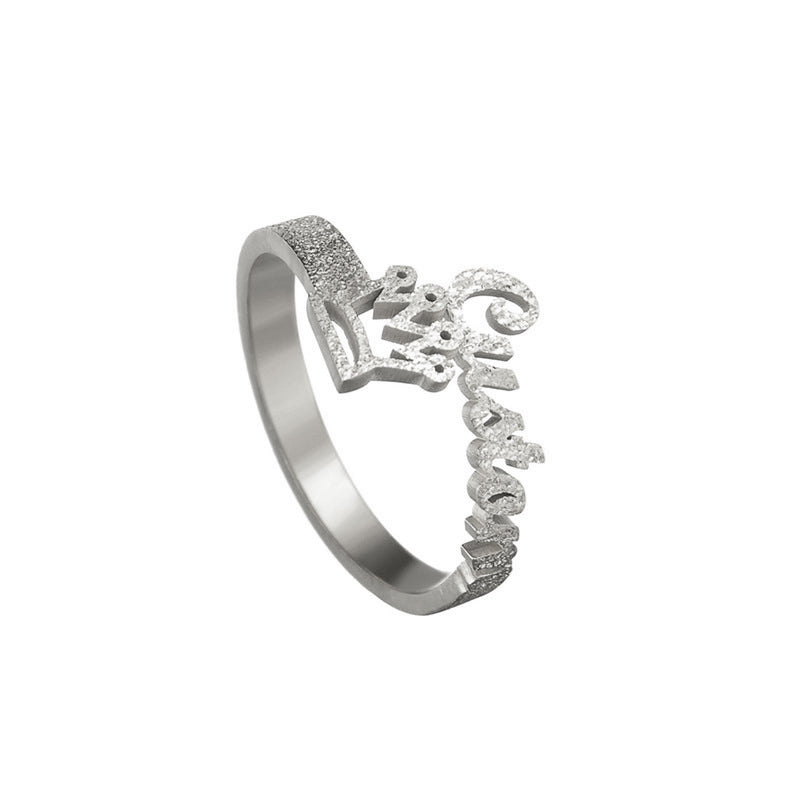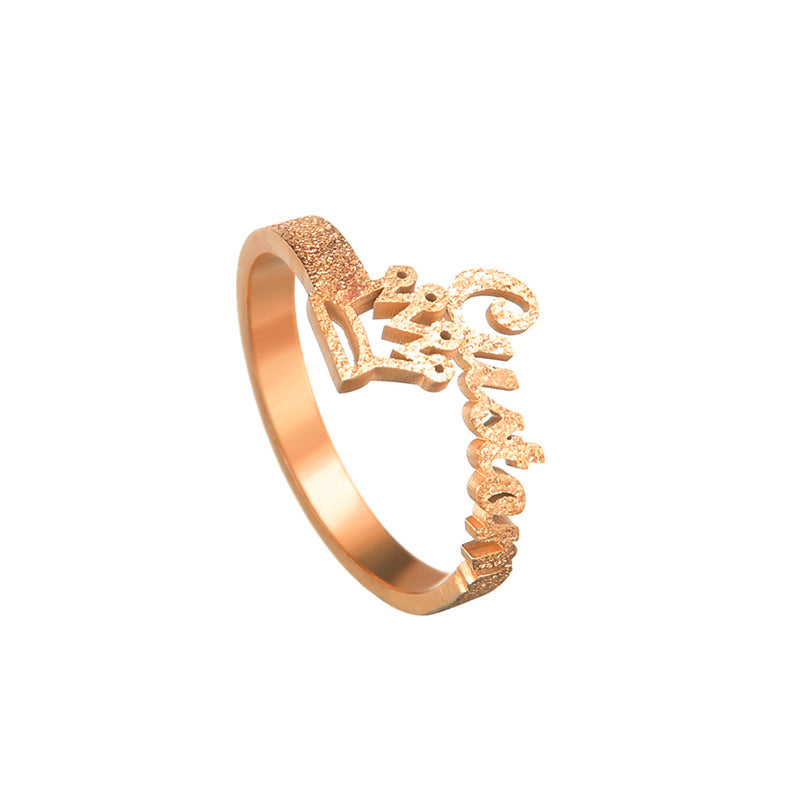 Custom Frosted Gold Name Ring Gold Crown Name Ring Open Custom Name Rings
Create A Precious with Your Name
Material: Stainless steel
Size: Adjustable
It's an adjustable ring with a personalized shape. The ring has an exquisite tiara design on the end, create your name jewelry and send your best wishes.
· Delicate gift
Create a ring of a unique exquisite shape as a gift for your loved one on Valentine's Day, birthday, anniversary, or other special events.
· Stylish design
Your name is written in an optional beautiful font, which finalizes this unique and delicate jewelry.
· Make a special ring
Express your feeling by sending out a name ring and speak out about how precious the person is in your heart.
· Safe for sensitive skin
The ring is made of stainless steel that is low nickel and safe for people with sensitive skin or a nickel allergy.
Custom Frosted Gold Name Ring Gold Crown Name Ring Open Custom Name Rings