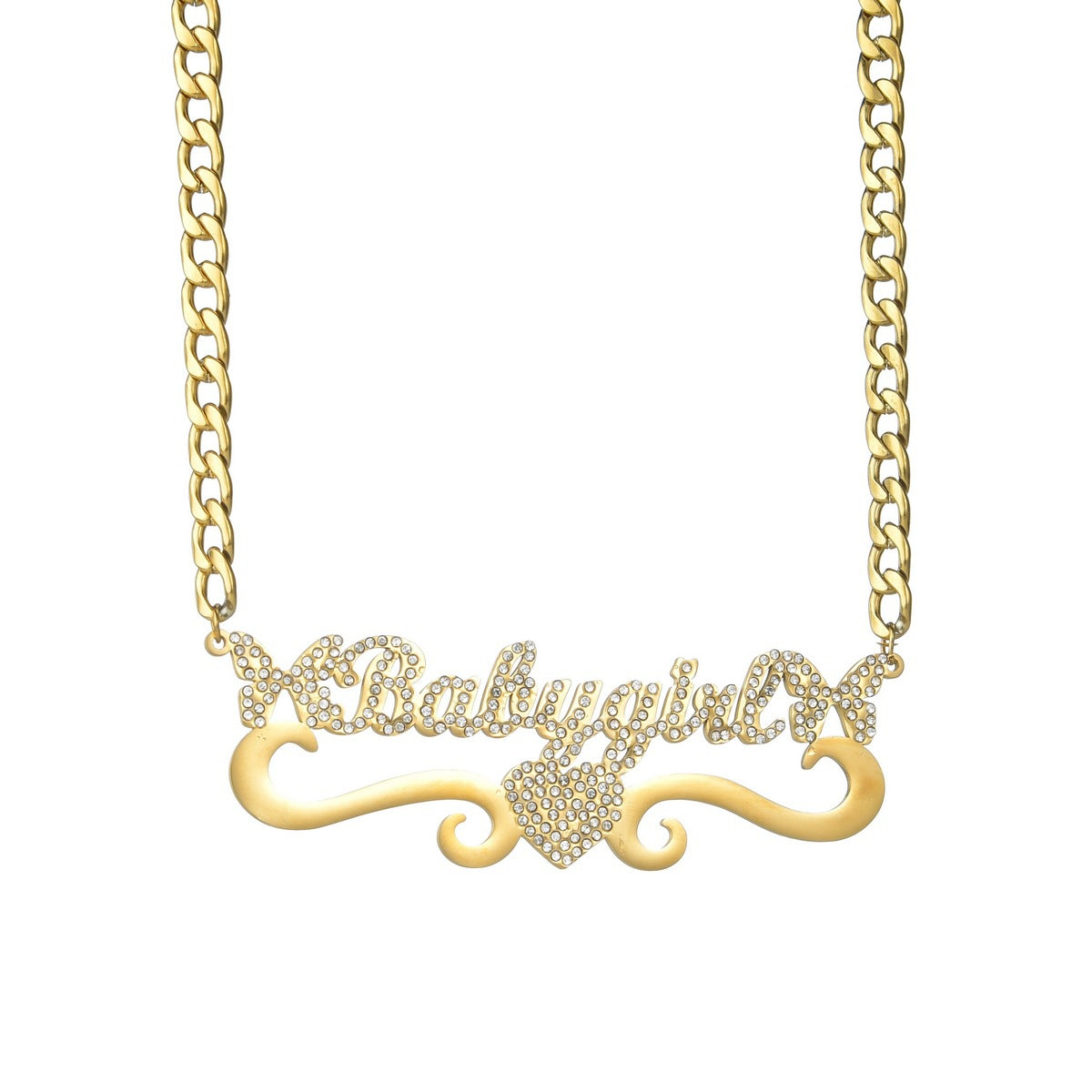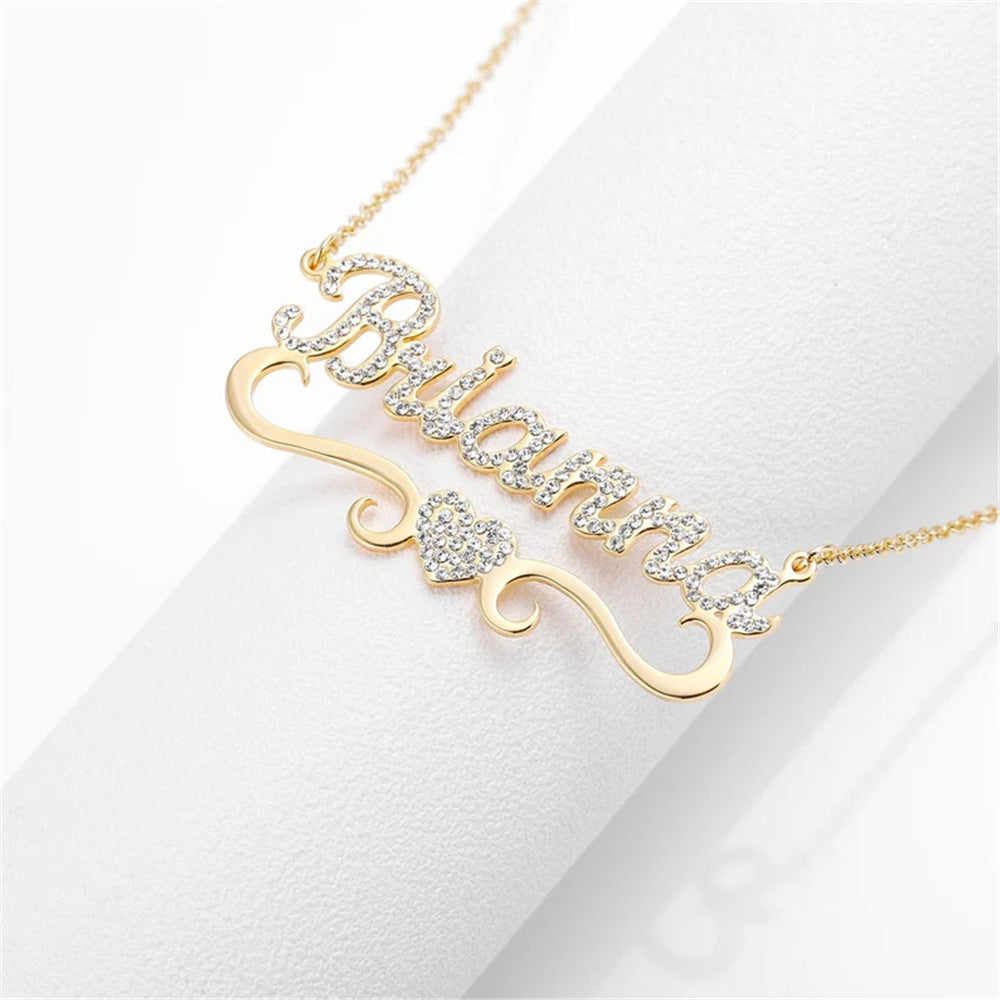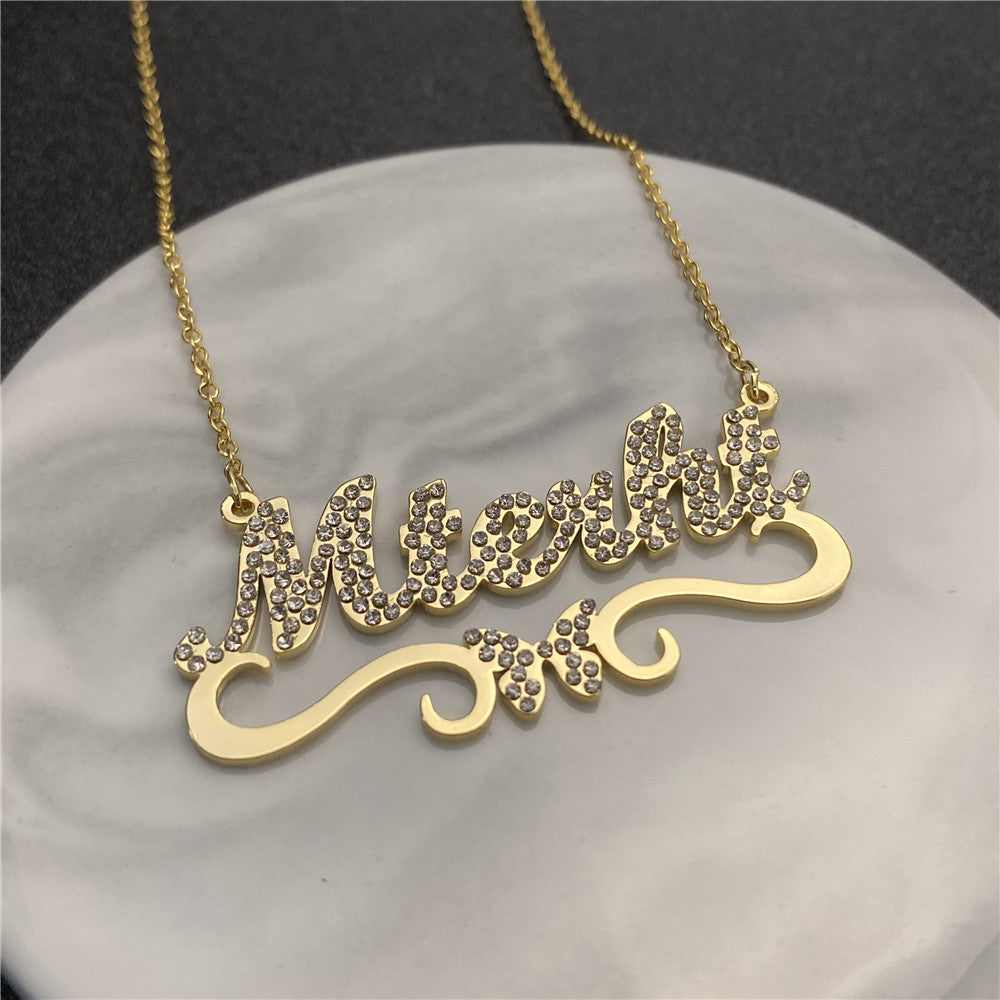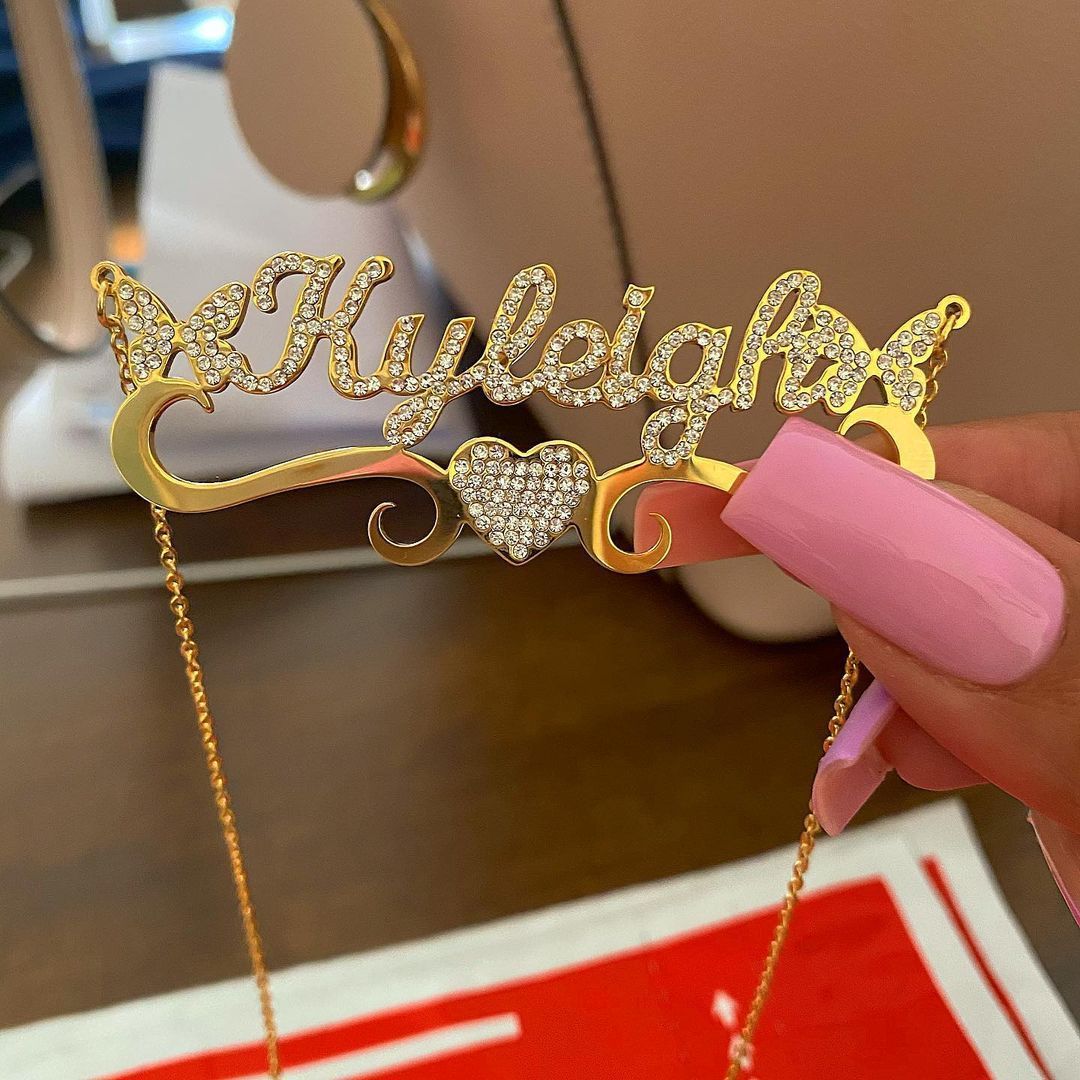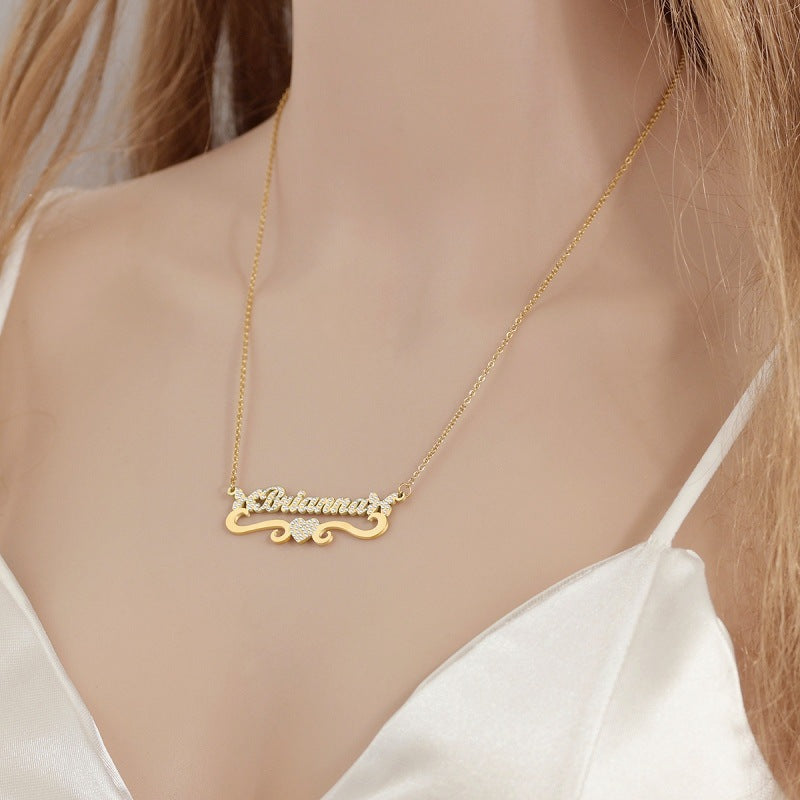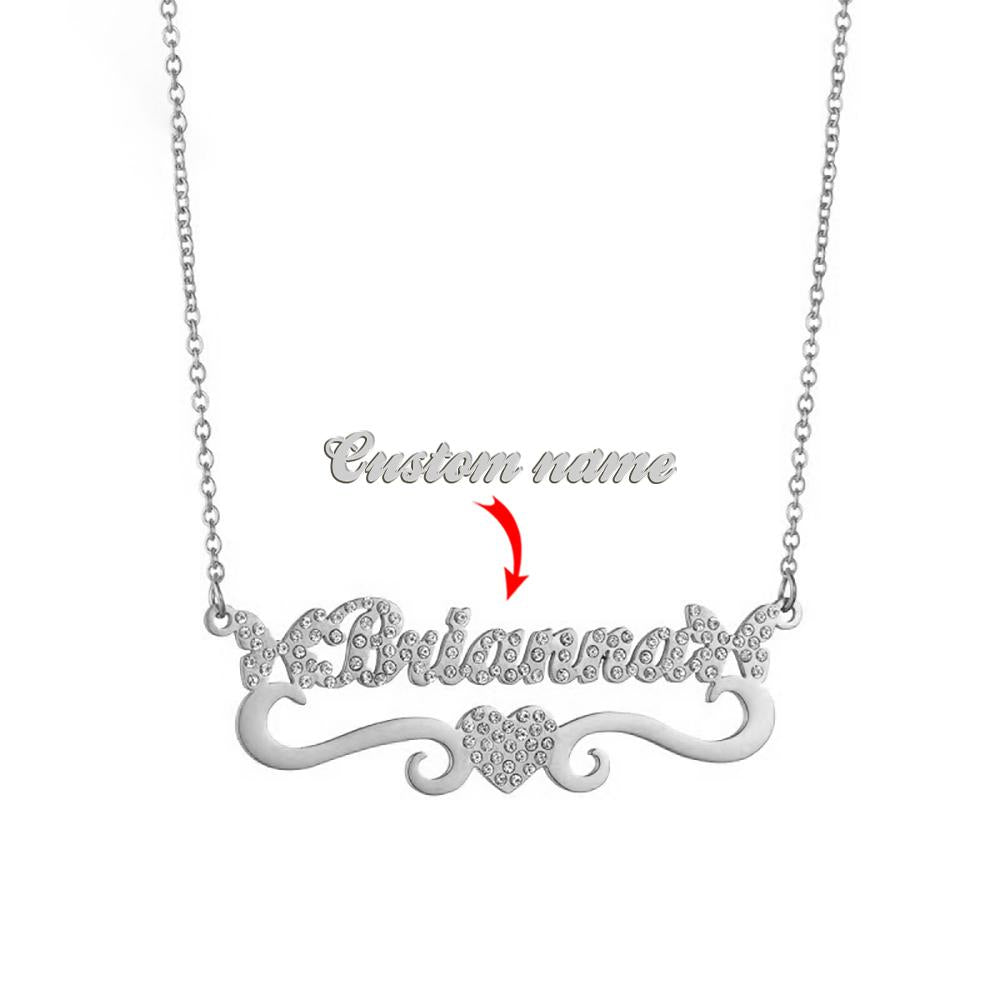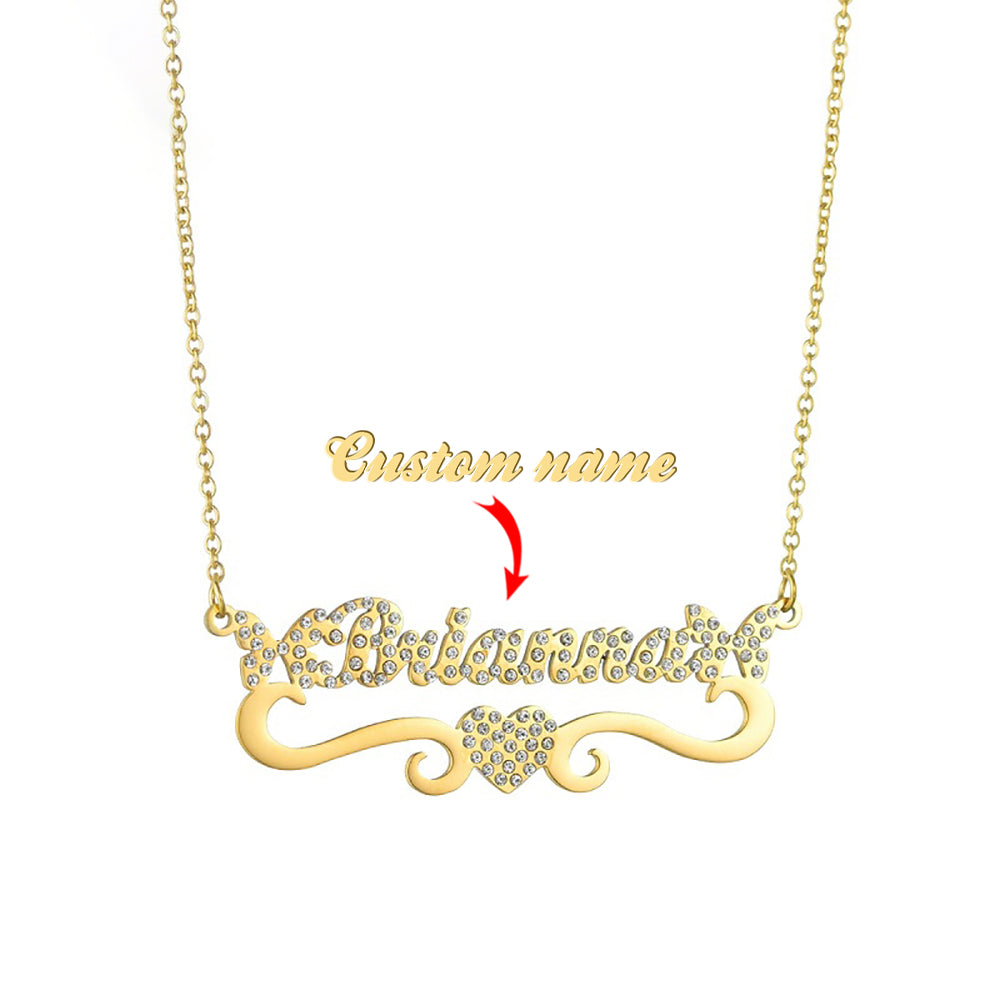 Custom Name Necklace Heart Shape & Butterfly Rhinestone Clavicle Chain
Translation missing: zh-CN.products.general.description
Custom Nameplate Necklace, Custom Your Name pendant
It's a piece of custom nameplate necklace with your name. In Koalaprint, you can design your jewelry with the name of your precious one. A special personalized necklace of simplicity, bringing you a unique and nice impression.
First, you need to choose the color of the necklace. We have three colors: gold, rose and silver. Then choose the length which is suitable for you, and the material you like. Next, you can custom a pendant by yourself. You can write a text with no more than 12 left. Then choose the font you like. Finally, wait for our skilled craftsmen to make your custom nameplate necklace that you can wear or give away proudly. 
A Unique Gift
It's a personalized gift inspired by your creativity. A word, initial letter, the name would make this jewelry more than a stylish ornament. This is the perfect custom name necklace for you, friends, bridesmaids and many more occasions. Both the style and the quality are guaranteed, and you can give gifts with confidence. Pack it as a gift or add it to your jewelry collection.
Jewelry for All Style
This personalized necklace is designed for all kinds of styles. It gives your a charming look in formal dress and brings out an elegant image with casual wear.
Safe for Sensitive Skin
Giving you delicate jewelry and protecting your tender skin, the Koalaprint custom necklace is made of copper/925 silver that is a hypoallergenic material. Safe for people who have sensitive skin to wear it every day.
Care Instructions
Avoid wearing the same item for a long time, or exposure to acid and corrosive chemicals.
Please take off your jewelry before going to bed, showering, swimming, and other high-impact activities that cause sweat.
Custom Name Necklace Heart Shape & Butterfly Rhinestone Clavicle Chain