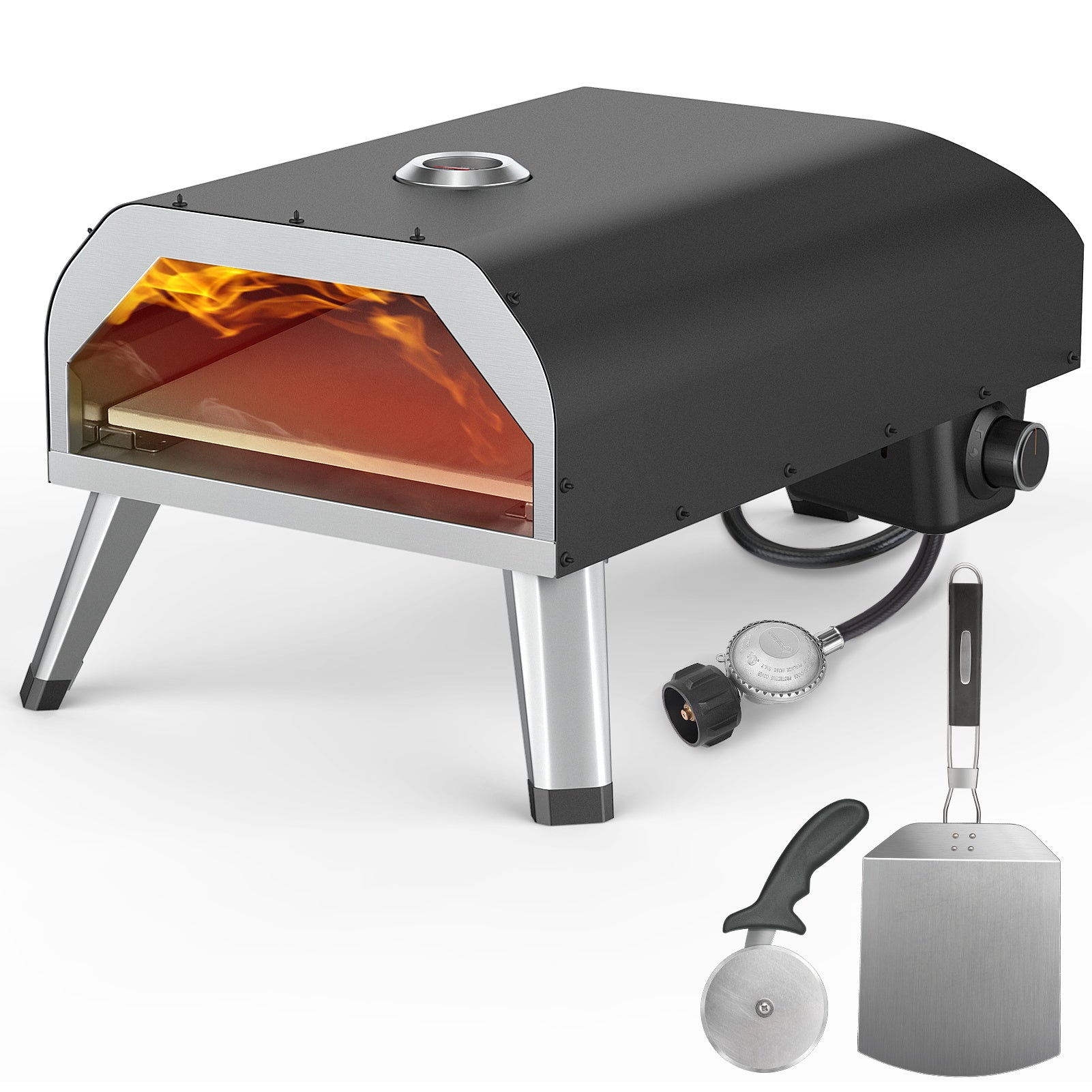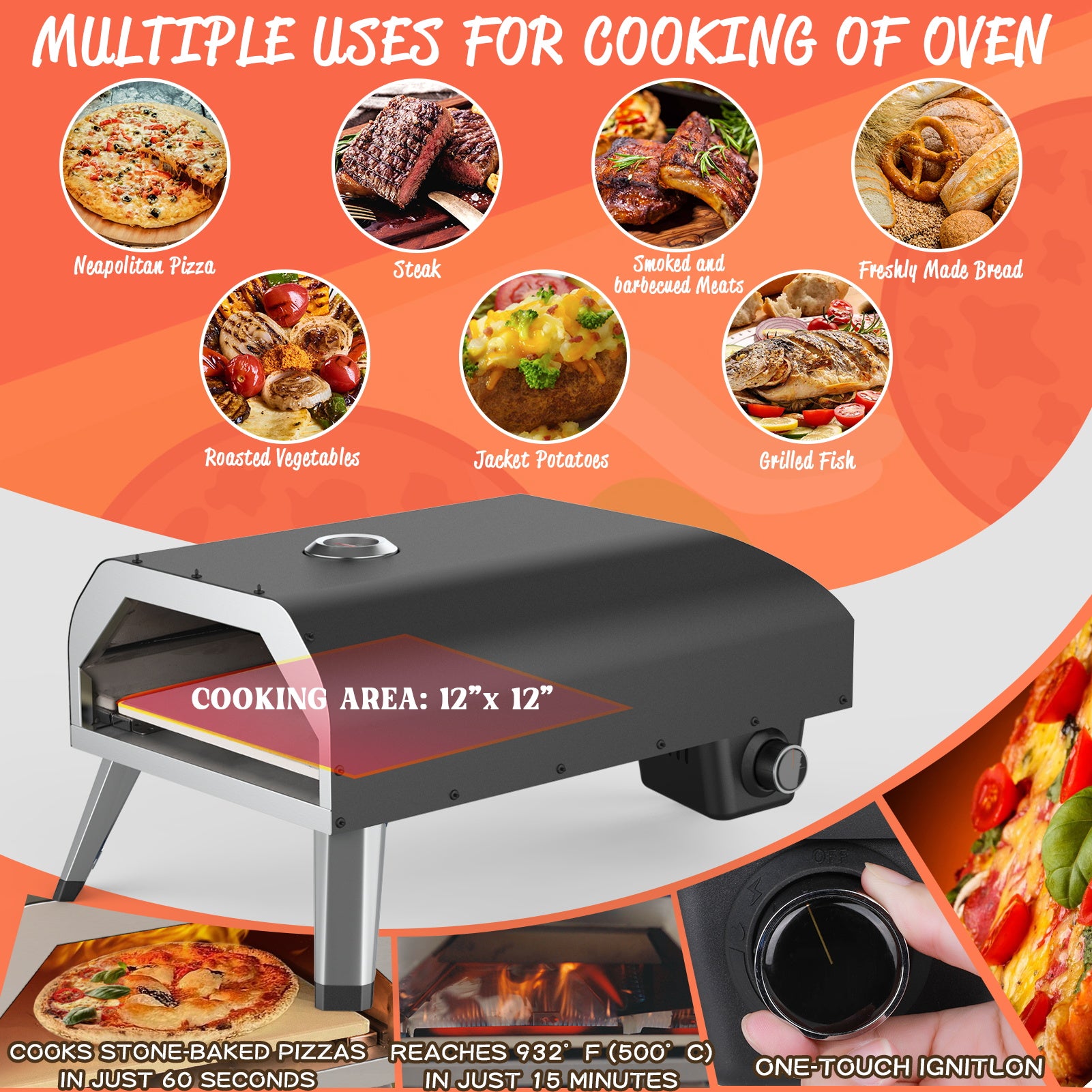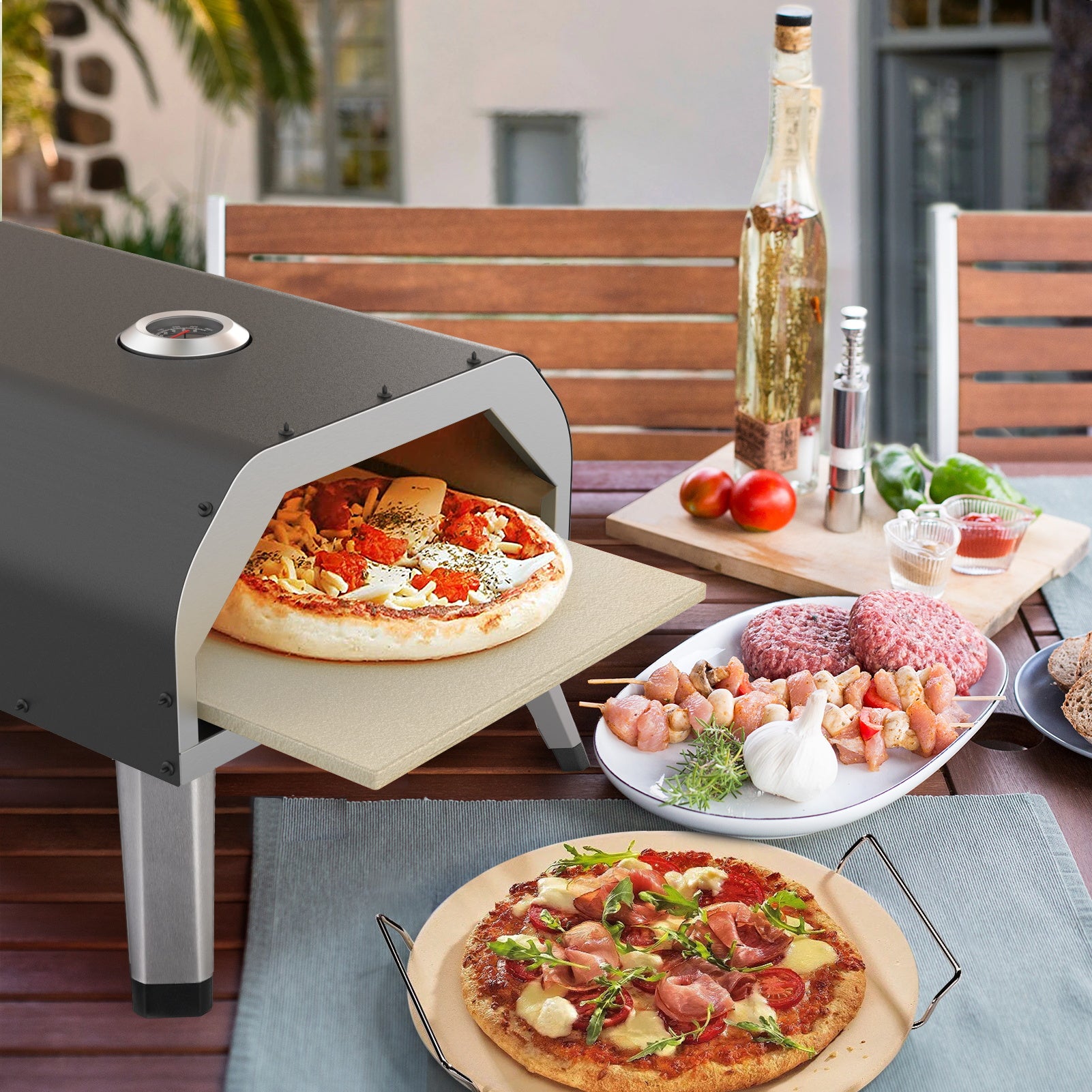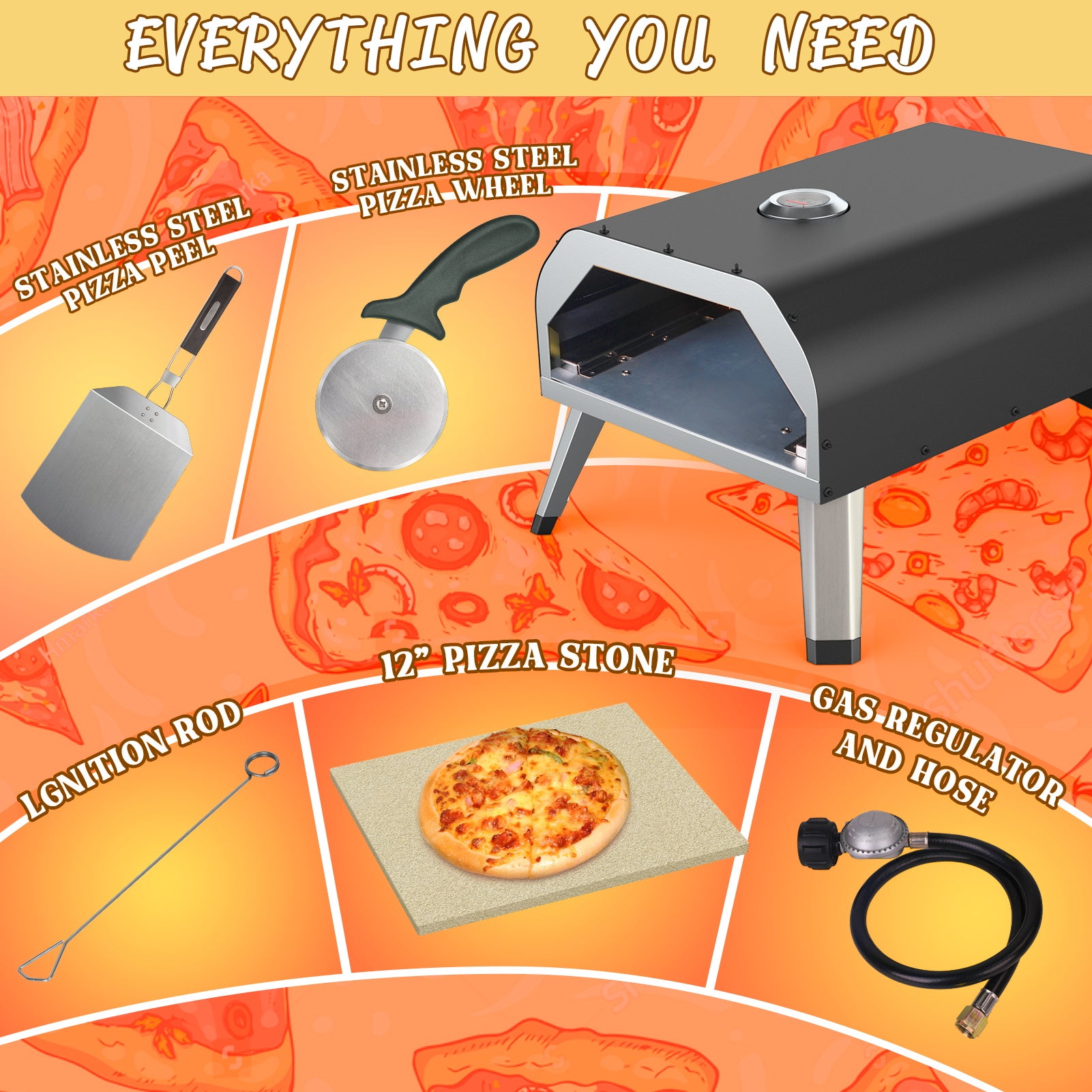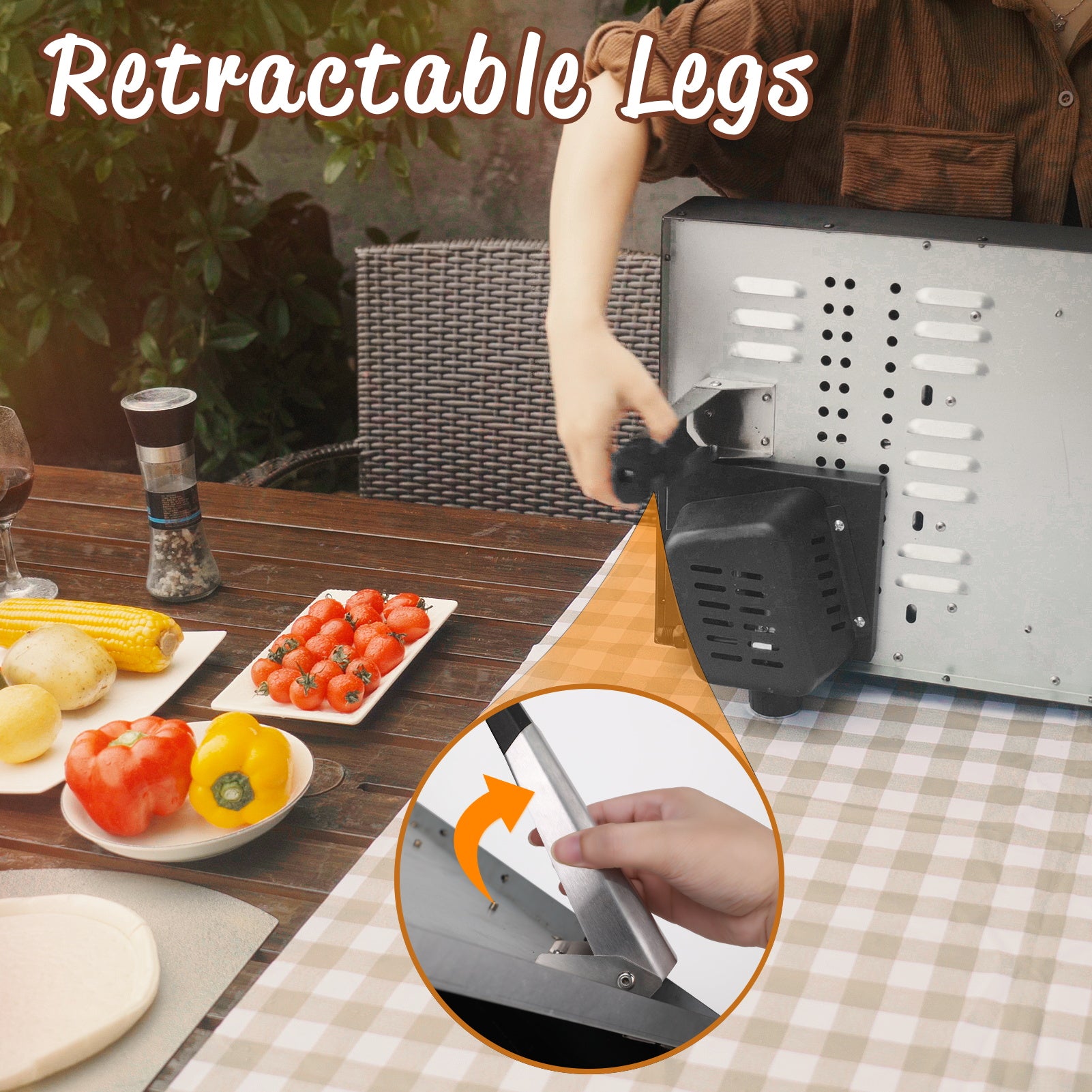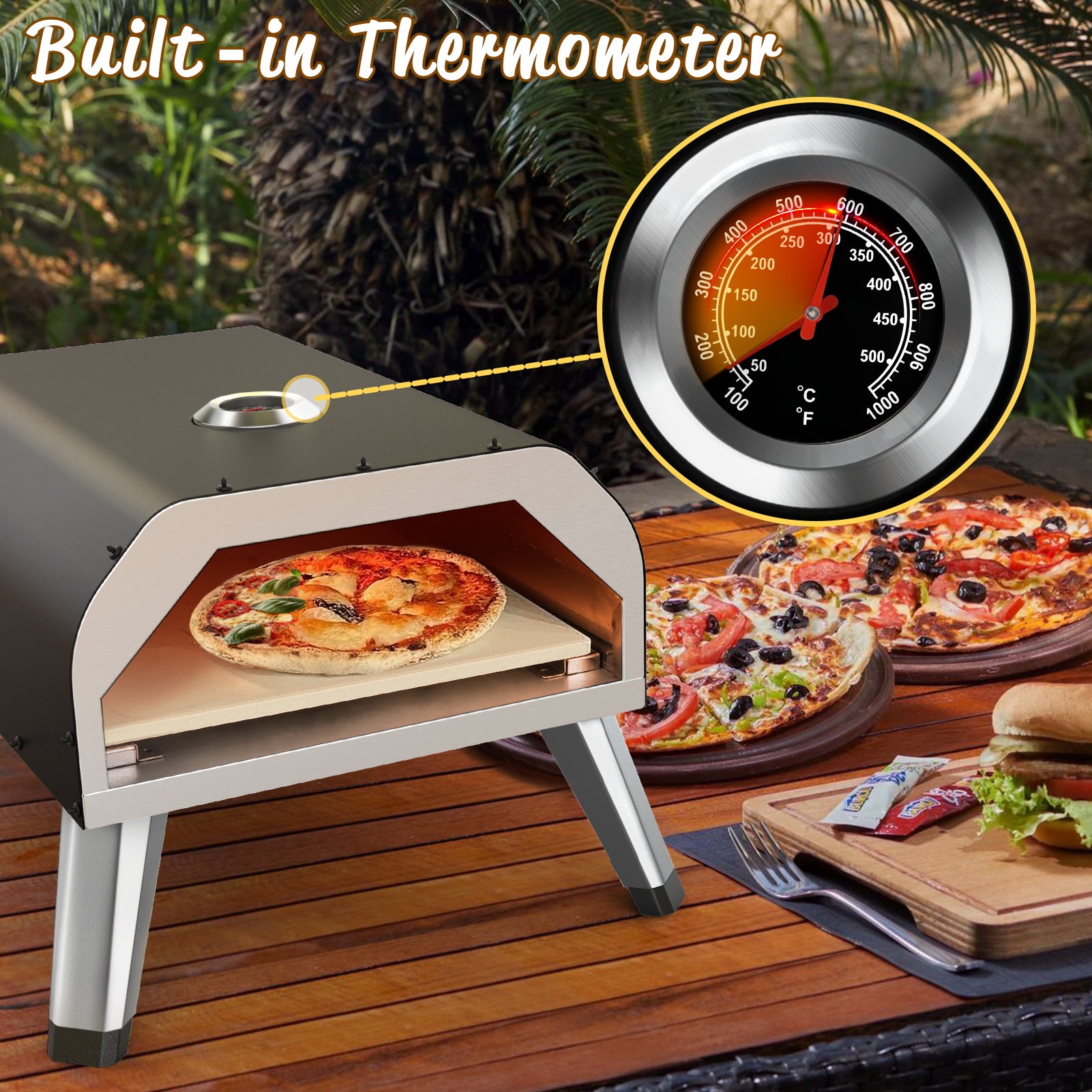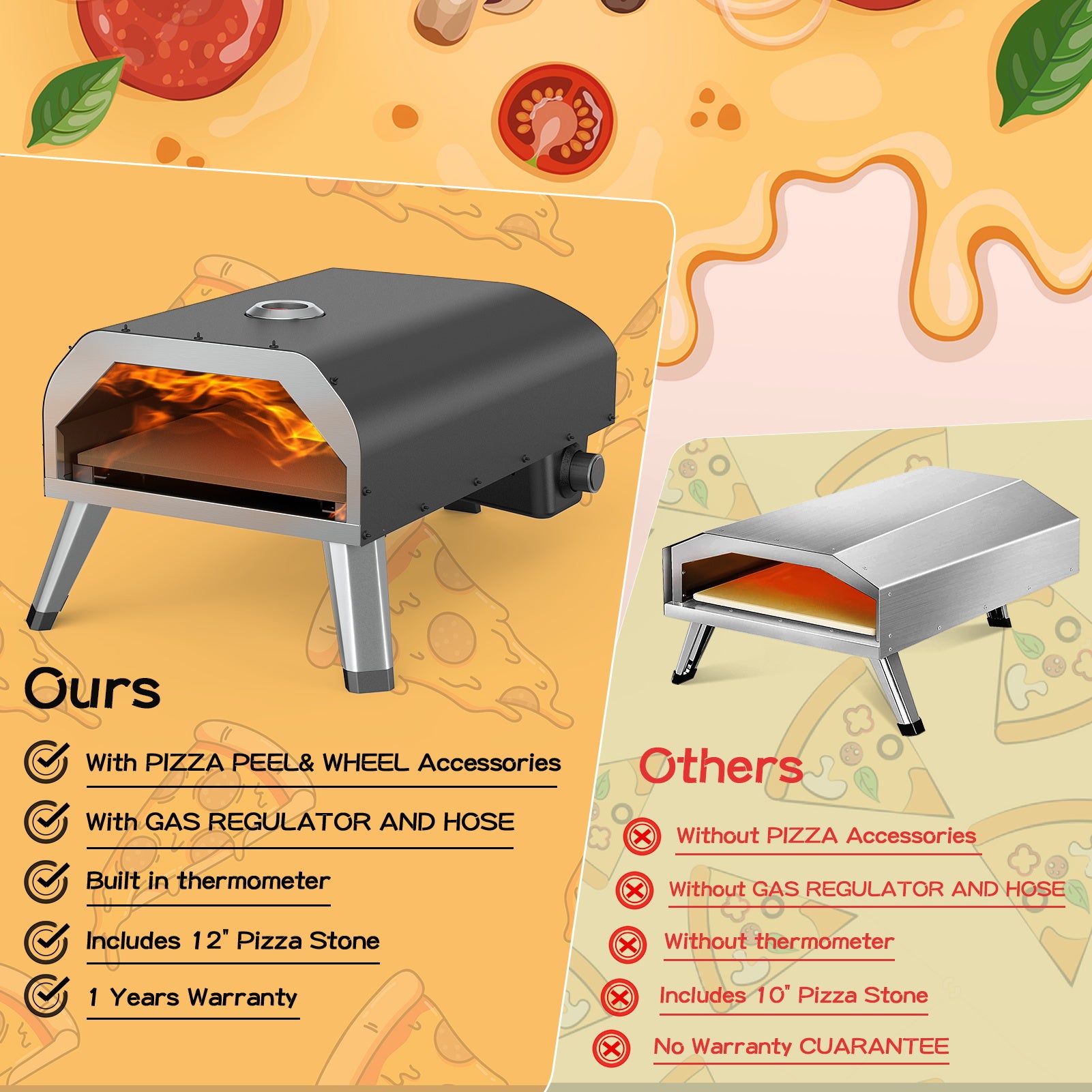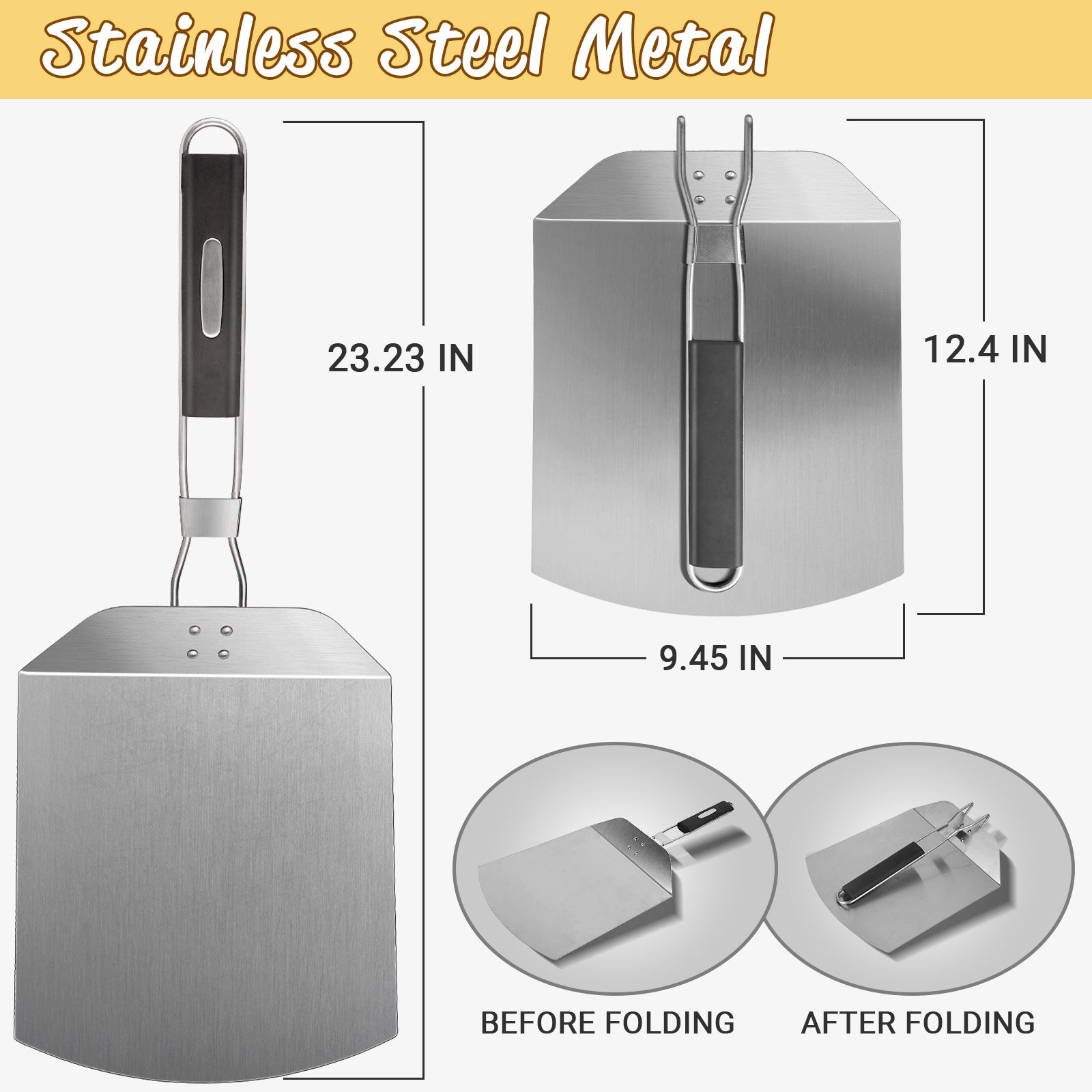 RESVIN 12 Gas Pizza Oven, Portable Pizza Oven Outdoor, Stainless Steel Gas Powered Pizza Oven with Built-in Thermometer, Pizza Peel, Wheel, Stone for Backyard Pizza Parties Mobile Outdoor Kitchen
Translation missing: zh-CN.products.general.description
Create delicious pizzas in minutes with the RESVIN 12 Gas Pizza Oven! This stainless steel gas powered oven features a built-in thermometer, pizza peel, and wheel for easy portability. Its stone, built for backyard pizza parties, ensures tasty, crispy pizza each time. Enjoy hot, fresh pizza anywhere!

Size:  L20.67"*W14.96*H12.2" with 12"*12" cooking area
Includes 1 pizza oven, 2 pizza peels, 1 pizza wheel, 1 ignition rod, 12" pizza stone, gas regulator and hose
🍕Premium & Safe Pizza Oven
Experience the joy of crafting delicious, restaurant-quality pizzas at home with the RESVIN 12 gas pizza oven. Constructed with high-quality stainless steel and a powder-coated shell, this sleek and contemporary pizza oven ensures durability and longevity. The specially designed vaulted ceiling promotes heat circulation and provides excellent insulation, guaranteeing perfect results every time.

🍕Portable & Easy To Use
Weighing only 24.44 pounds, measuring 20.67 inches in length, 14.96 inches in width, and 12.20 inches in height when unfolded (9.06 inches when folded), the RESVIN outdoor gas-powered oven is highly portable. It features three folded legs and requires no assembly. Simply pack it into your car or take it outdoors effortlessly. The package includes a pizza peel, a pizza wheel, a pizza stone, a hose, and a regulator. Perfect for backyards, countertops, or camping adventures.

🍕Cook Pizza in Just 60 Seconds
With the RESVIN outdoor gas-powered pizza oven, you can cook your favorite pizza in just 60 seconds. Utilizing a liquid propane gas cylinder, this oven reaches a scorching 932 degrees Fahrenheit (500°C) in as little as 15 minutes. Simply slide in the baking stone, turn on the gas, and rotate the pizza every 30 seconds. Soon, you'll savor a crispy and mouthwatering pizza.

🍕High-Performance & Uncomplicated Operation
Designed for hassle-free cooking, the RESVIN outdoor gas pizza oven ensures a seamless experience. The straightforward propane connection and ignition system make getting started a breeze. The built-in thermometer displays the oven's internal temperature, eliminating the need for an additional infrared thermometer. Additionally, the built-in gas ignition ensures immediate flames, while the adjustable heat control lets you customize the cooking process.

🍕Multi-Functional Pizza Oven
The RESVIN outdoor gas pizza oven is not just limited to pizzas. It caters to both professional and amateur pizza makers, as well as beginners. It makes an ideal gift for pizza enthusiasts, allowing them to experiment with their favorite recipes and create tantalizing masterpieces. Moreover, this versatile oven is perfect for grilling vegetables, fish, steaks, roasting potatoes, shrimp, and meats. Whether it's a BBQ party or a catering event, this oven is the perfect companion.

Elevate your pizza-making experience with the RESVIN gas pizza oven. Enjoy the convenience of a portable design, the efficiency of quick cooking, and the versatility to explore a wide range of culinary creations. Get ready to impress your friends and family with delectable pizzas and more!
RESVIN 12 Gas Pizza Oven, Portable Pizza Oven Outdoor, Stainless Steel Gas Powered Pizza Oven with Built-in Thermometer, Pizza Peel, Wheel, Stone for Backyard Pizza Parties Mobile Outdoor Kitchen