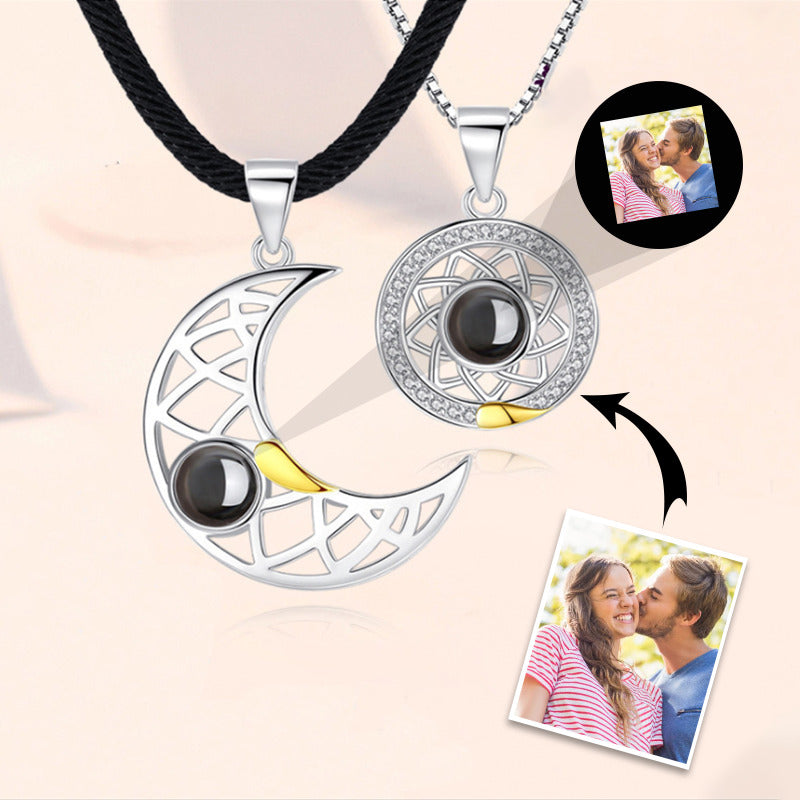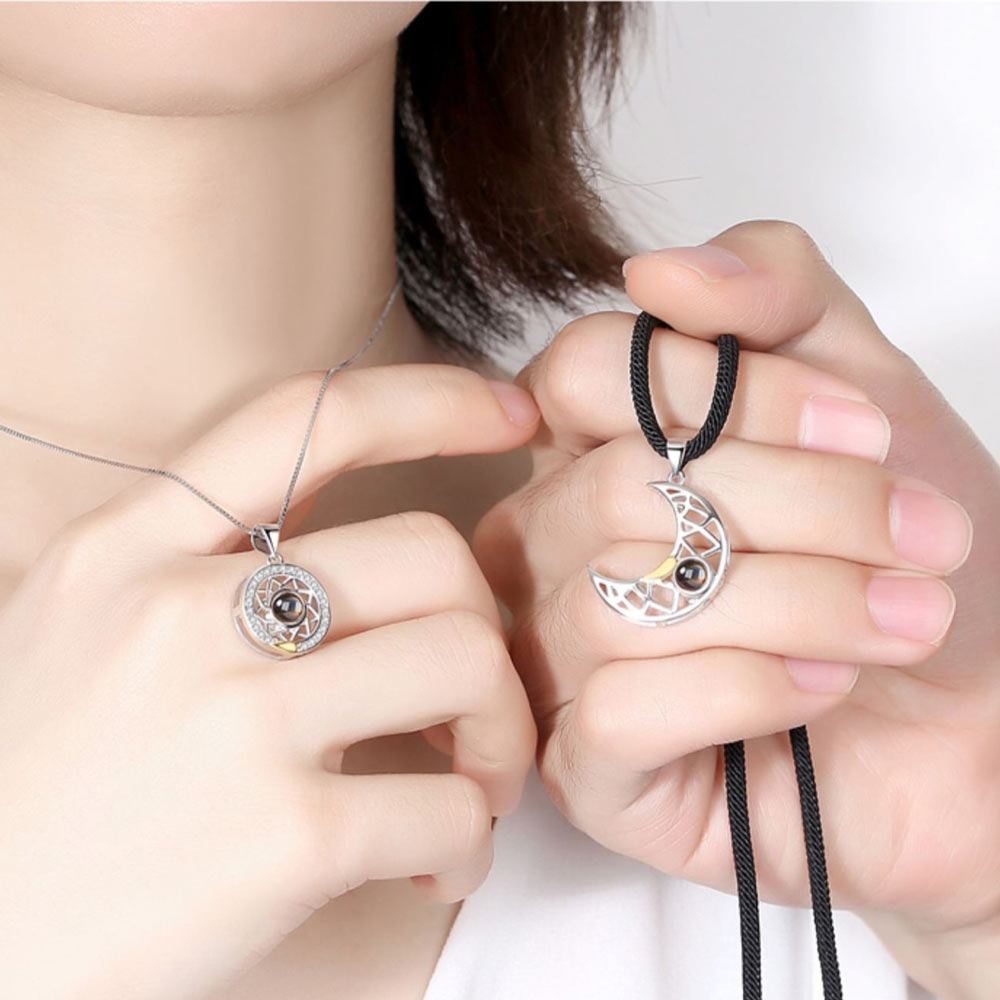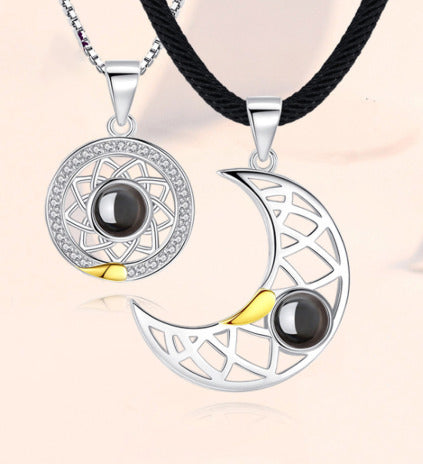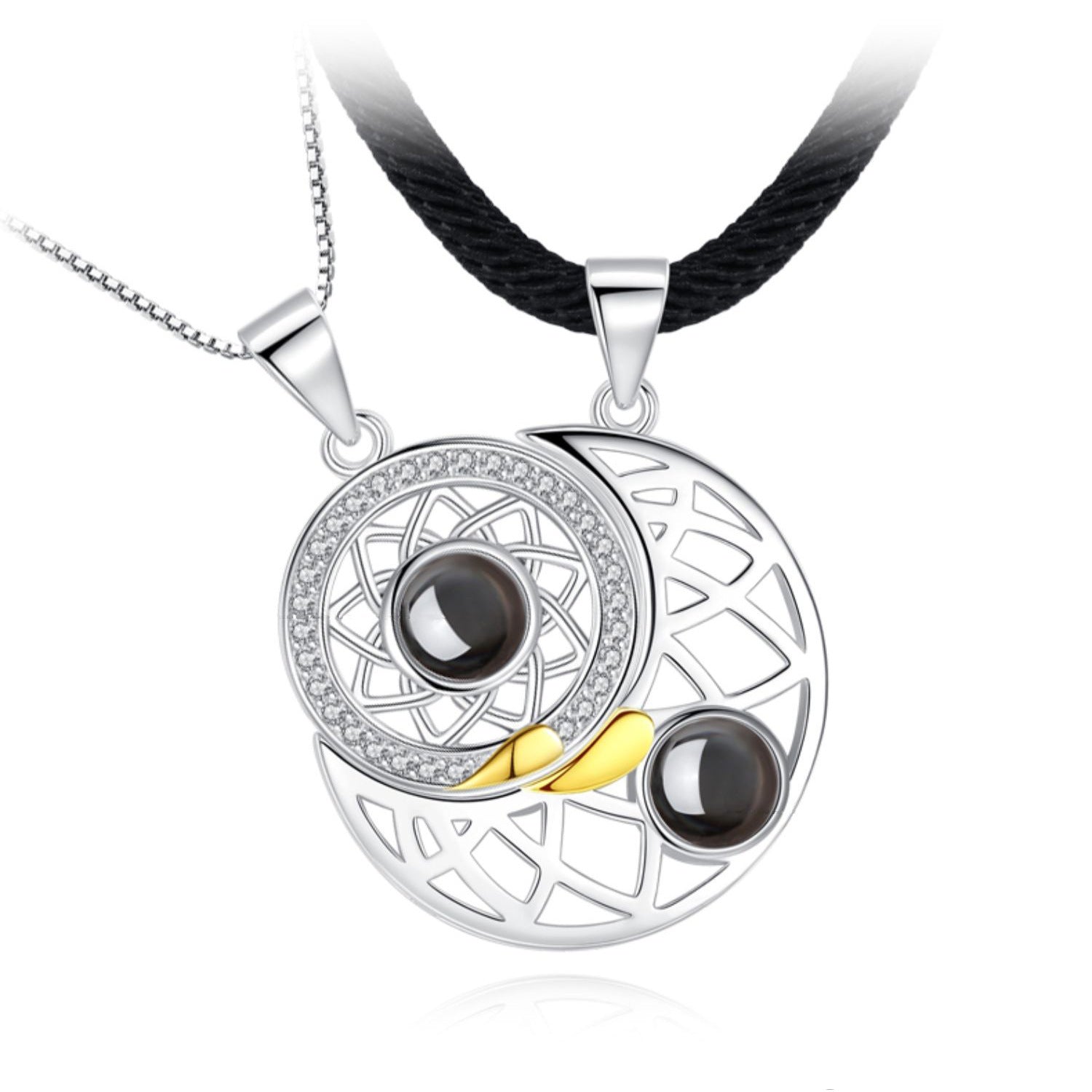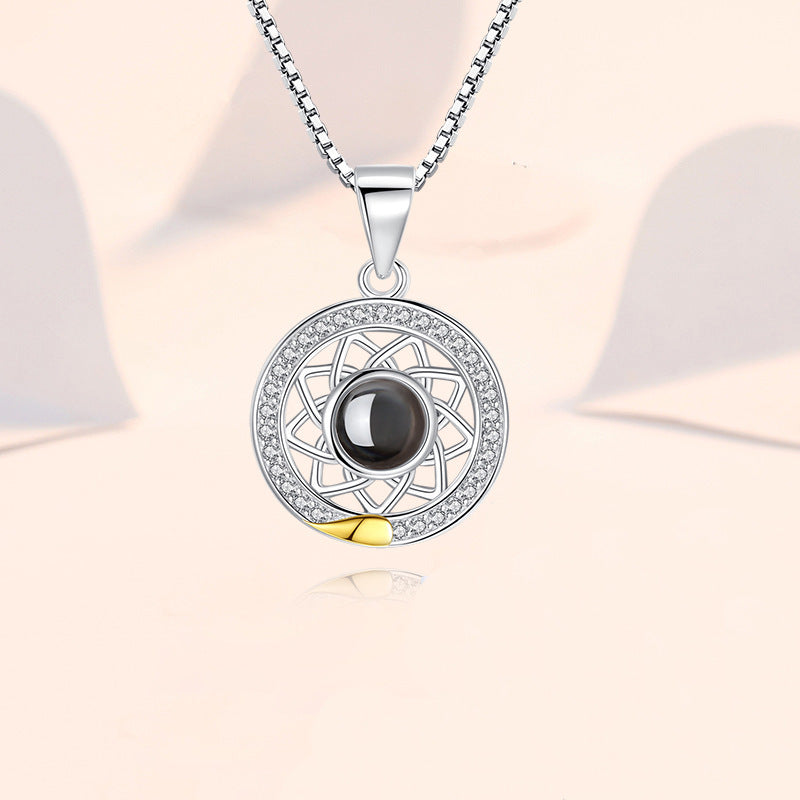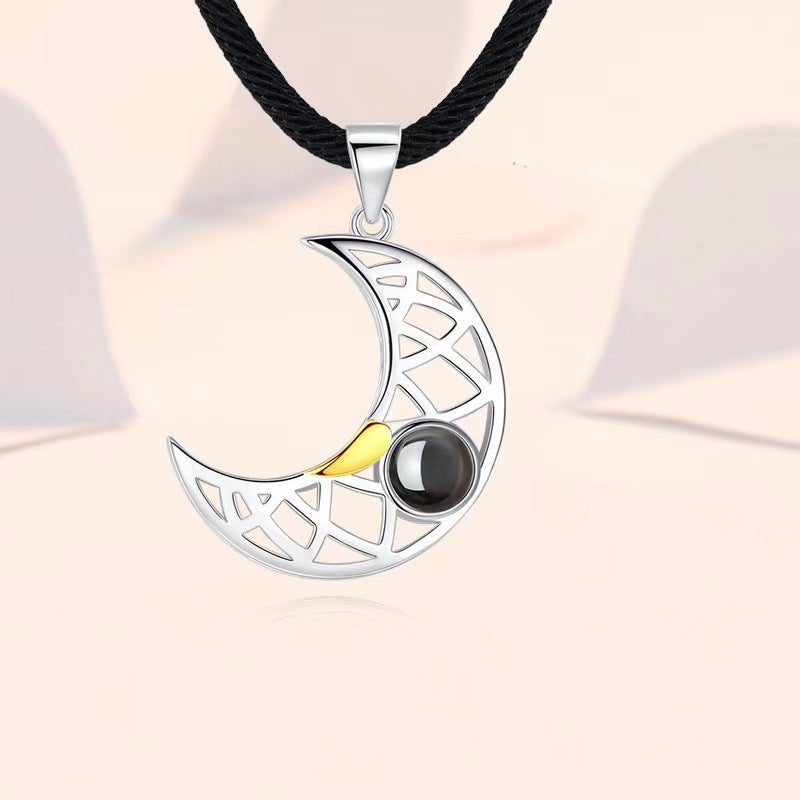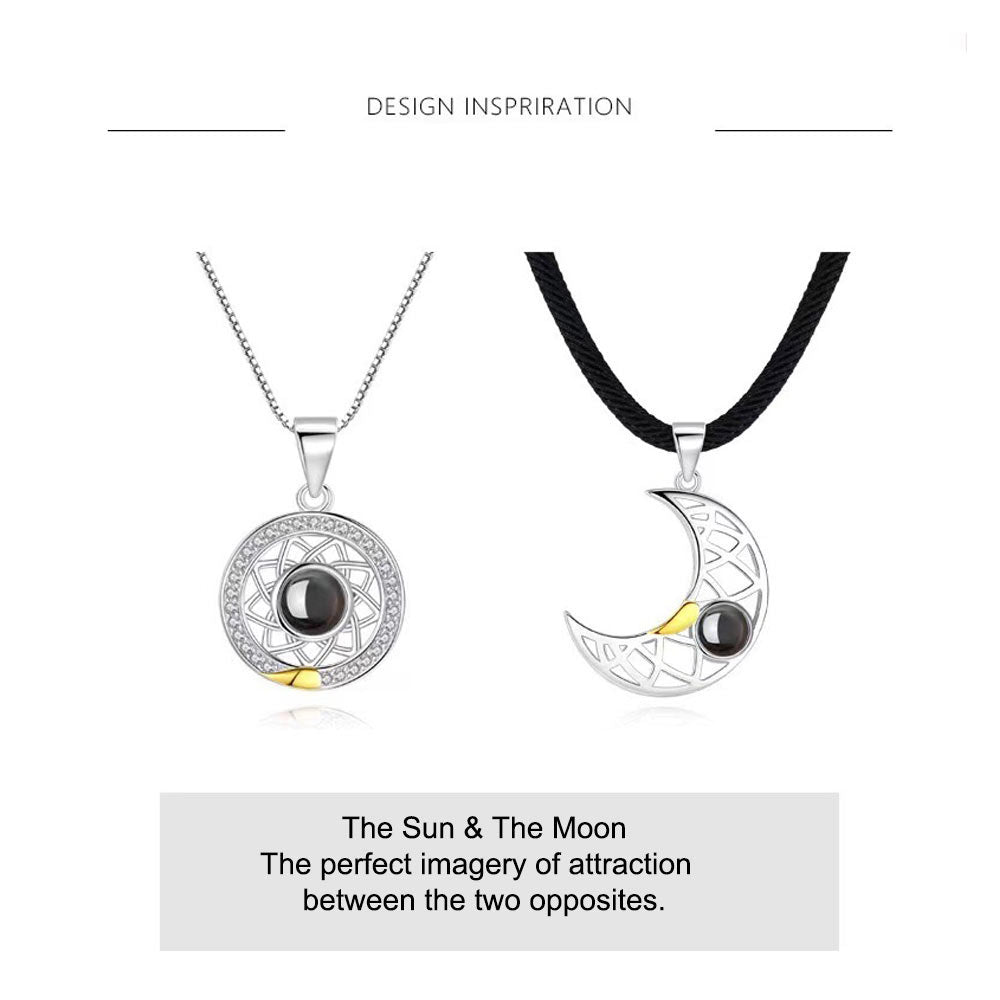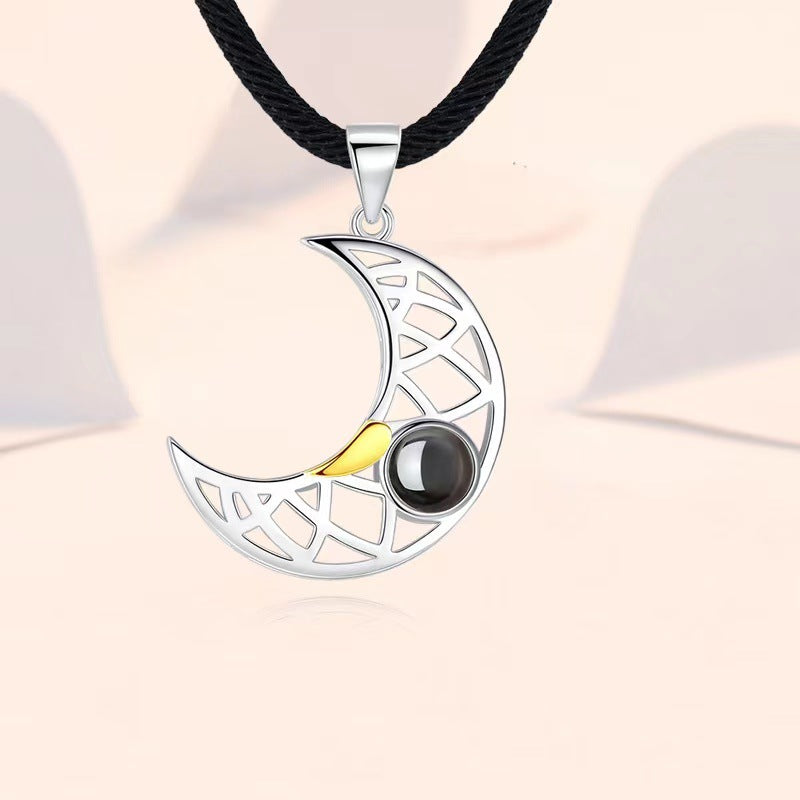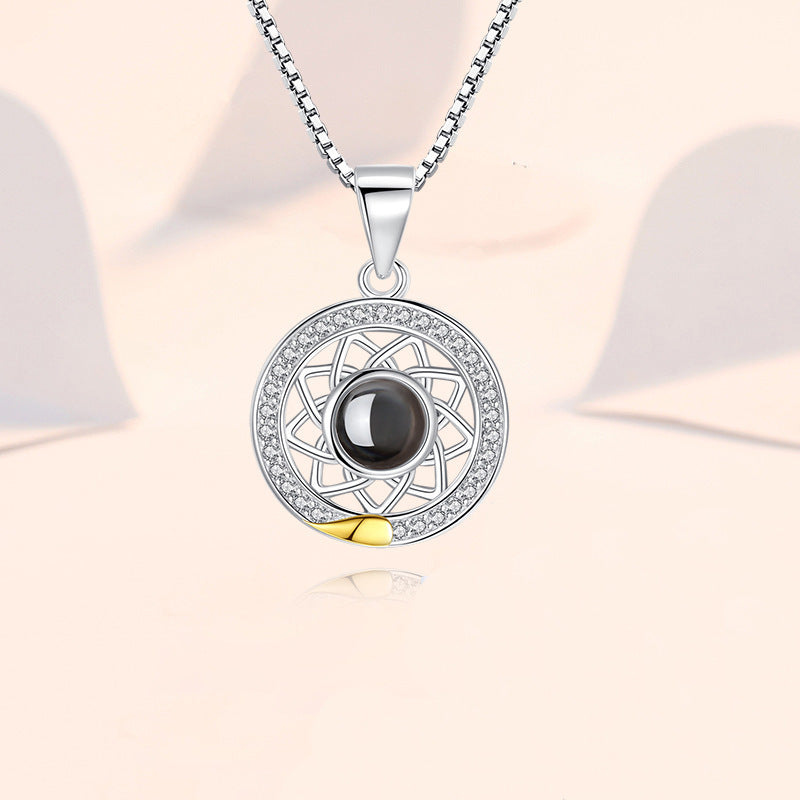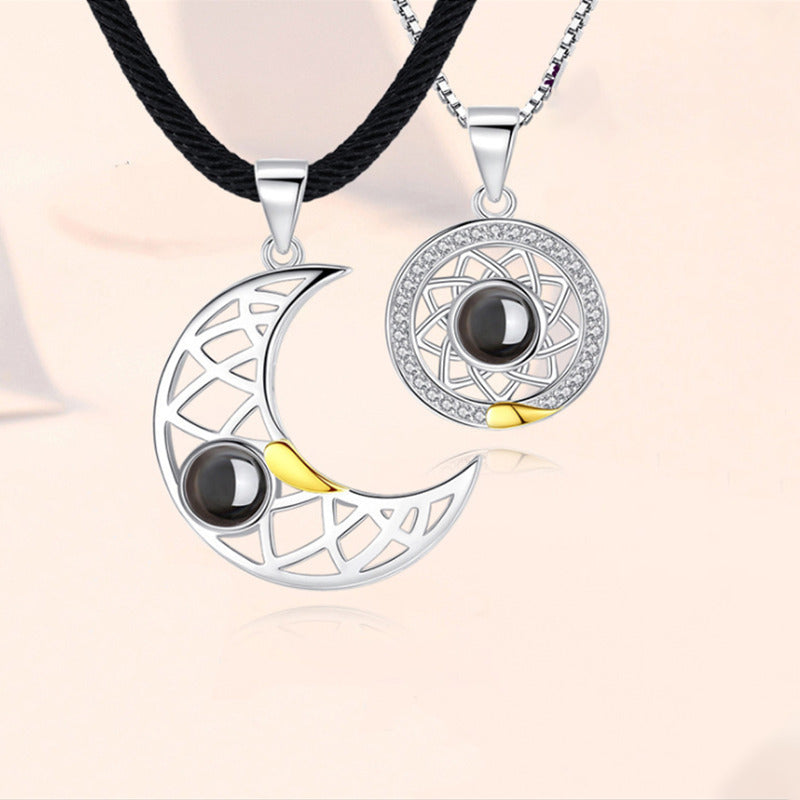 Projection Necklace Sun and Moon Personalized Pendant
$54.99
Translation missing: zh-CN.products.product.regular_price
$69.99
Translation missing: zh-CN.products.general.description
Projection Sun and Moon Necklace, Hold You Close with the Bond of Love
It's a set of matching jewelry inspired by the sun and the moon. The two pendants can be matched up seamlessly indicated the strong relationship of love. 
How to View The Engraved Content
-Put the Projection Sun and Moon Necklace bead right under your cellphone camera to view the engraved content clearly, or just take a closer look through the bead.
-Turn on the flashlight of your phone and align the bead of the jewelry on the flashlight, the content will be projected on a flat surface where the flashlight dropped.
Souvenir for Best Wishes
It's the ideal gift to express your feeling to her in a thoughtful way. Engraved the photo of yours or your words of love. Perfect gift for Valentine's Day, Mother's Day, anniversary, and any other special events, send your love and show how your care about the time you share.
The Sun And The Moon
The sun is 1.4 million kilometers in diameter, while the moon is only 3,474 kilometers in diameter. In other words, the sun is almost 400 times larger than the moon. The mass of the sun is about 27 million times the mass of the moon, creating a huge attraction. It is this gravitational interaction that causes the earth to revolve around the sun, and the gravity of the moon causes the earth to rotate in its own motion. The attraction between the sun and the moon is very powerful like you and your lover.
Send Your Love to The One
A classic pendant of beautiful novelty design. Nano engraving technology allows your photo placed in such a tiny zone in an exquisite pendant.
Meaningful Souvenir
The unique design of these matching jewelry is inspired by the sun and the moon, which stand for the day and the night, the attraction between two opposites. The sun symbolizes freedom, light, happiness, beauty, enthusiasm, excellence, and nobility. The moon represents quiet, beauty, tenderness, longing, peace, and tranquility. Our sun pendant is more suitable for men, while the moon pendant is more suitable for women.
Our wishes
According to legend, the sun god guards the day, and the moon god guards the night. 
Care Instruction
Avoid wearing the same item for a long time. Take off the jewelry before sleeping, showering, swimming, and other high-impact activity that causes sweat. Avoid exposure to acidic, aggressive chemicals.
Projection Necklace Sun and Moon Personalized Pendant
$54.99 USD
Translation missing: zh-CN.products.product.regular_price
$69.99 USD