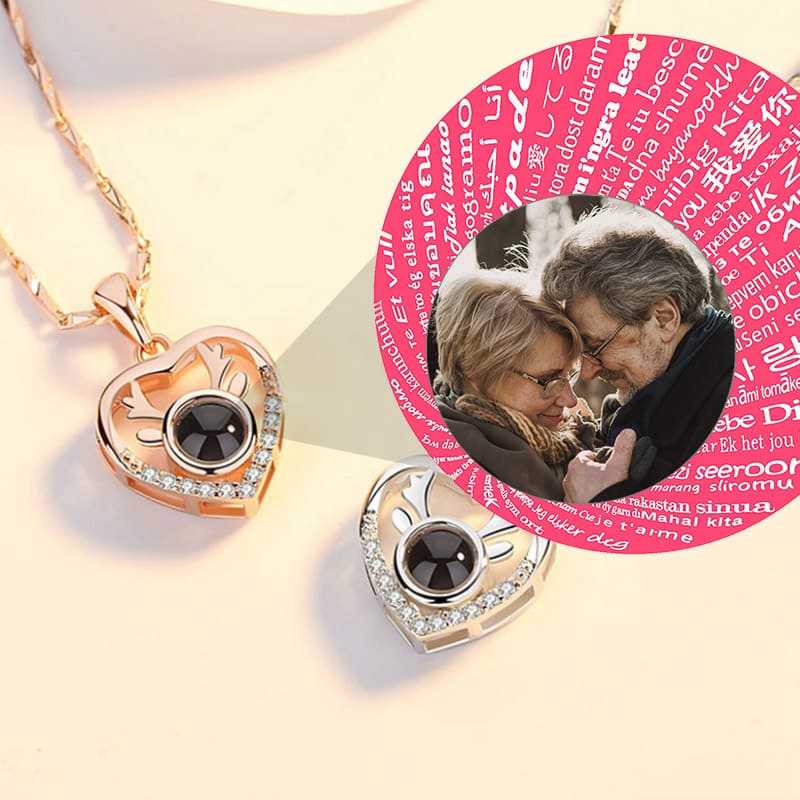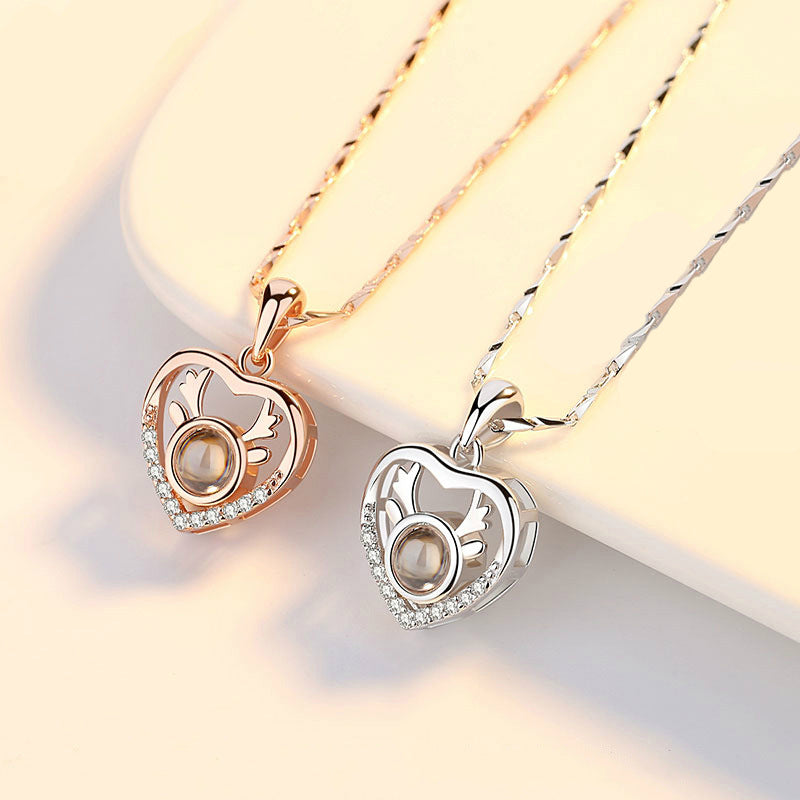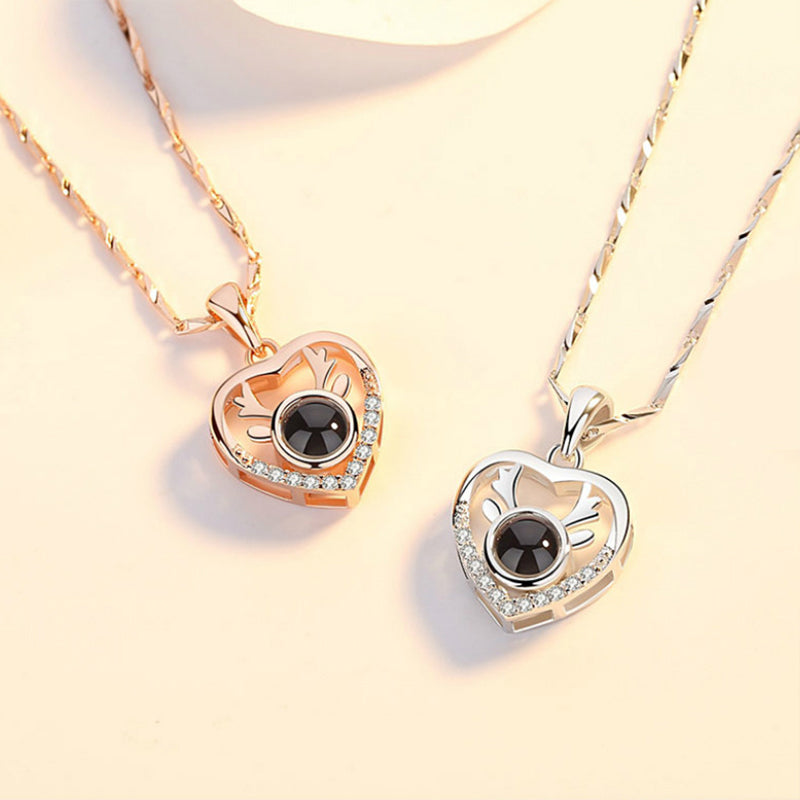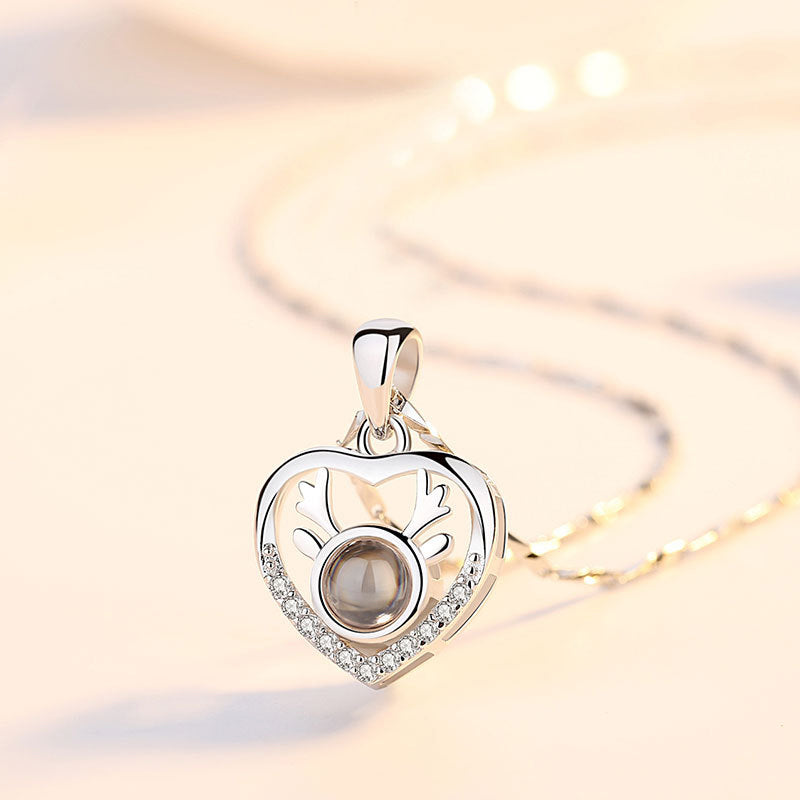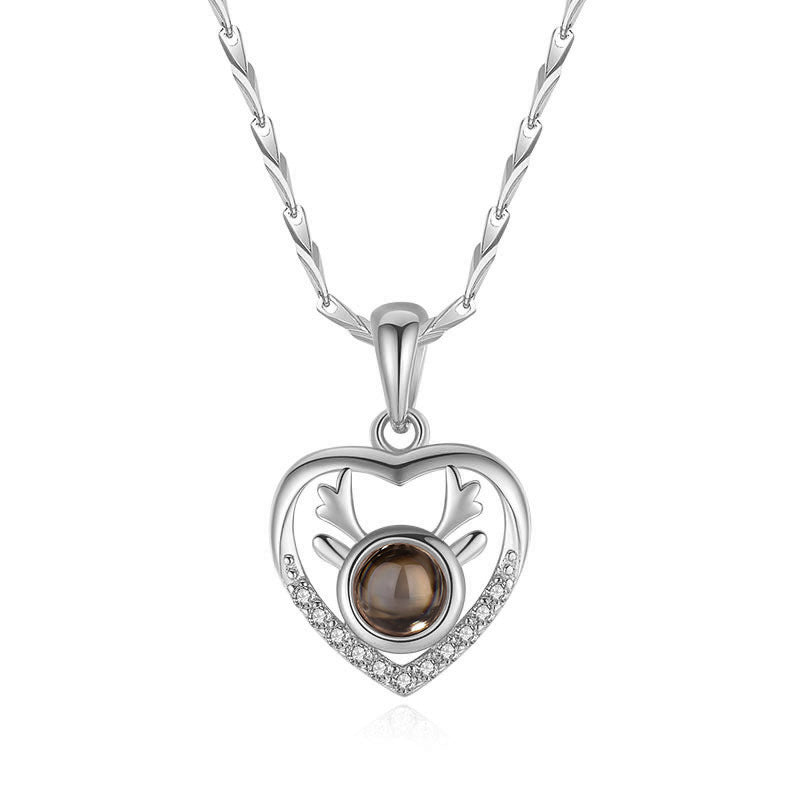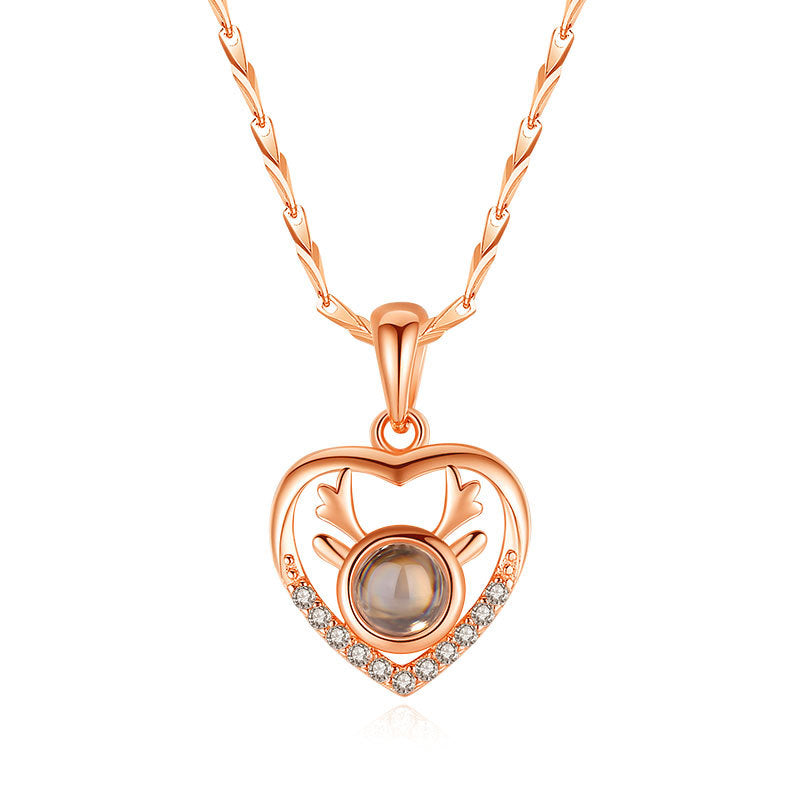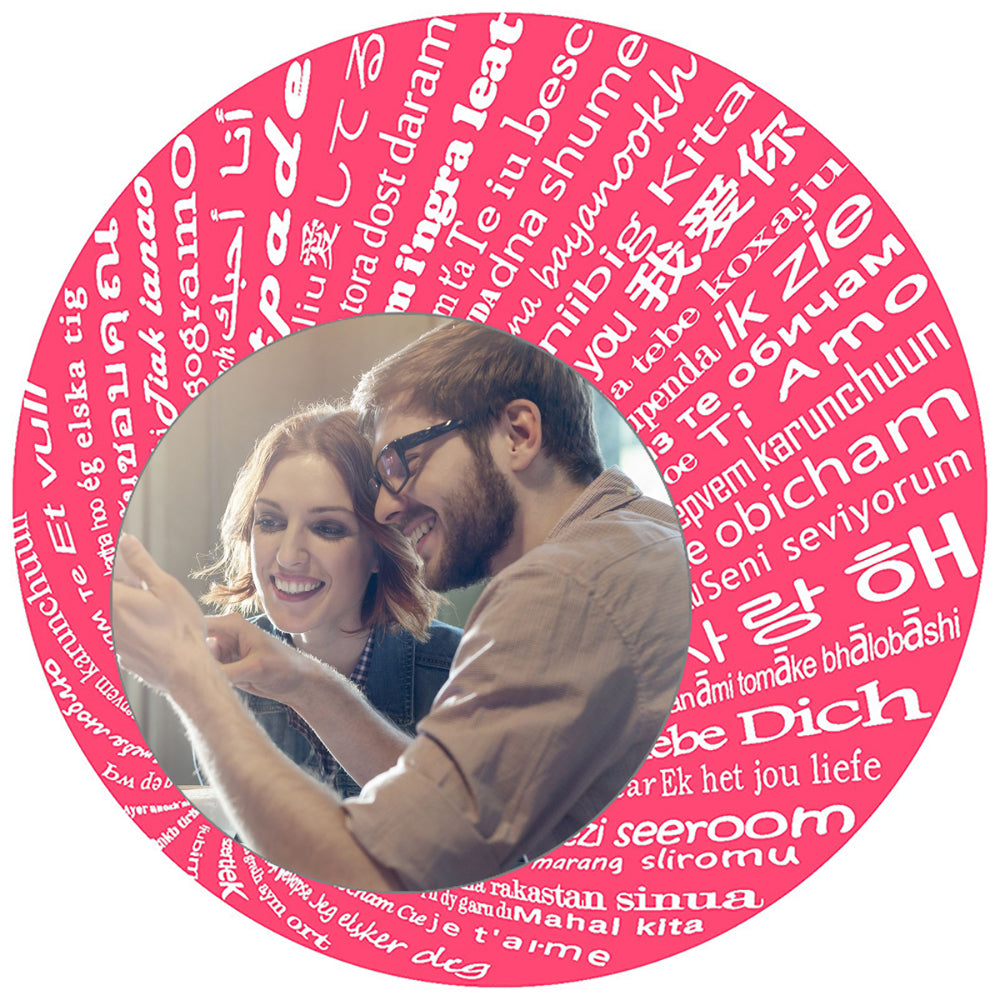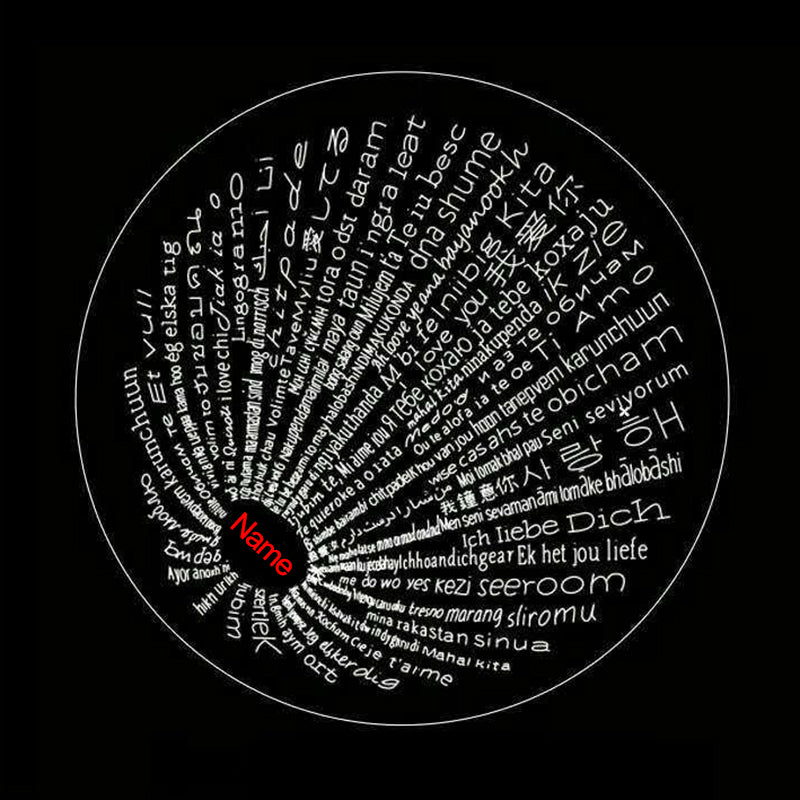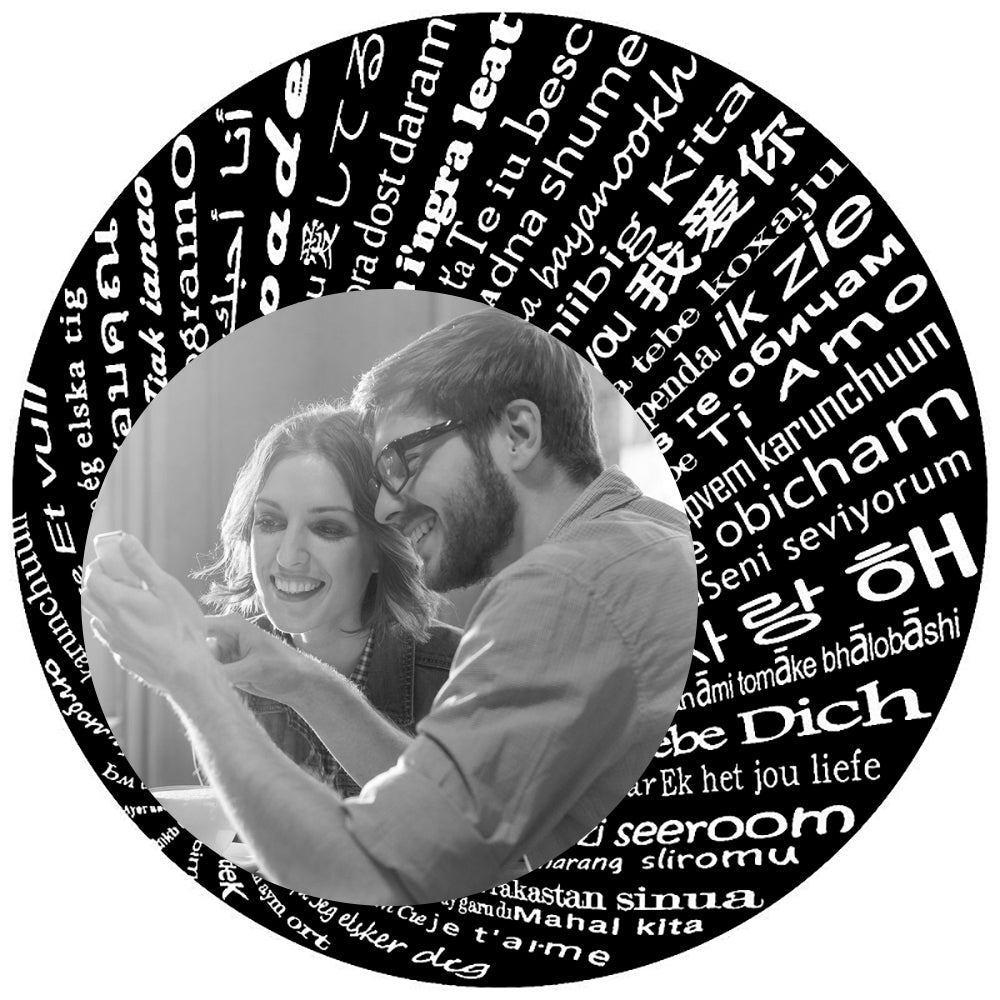 Customized Photo Antlers Projection Necklace Personalized Lucky Deer Necklace
$45.99
Translation missing: zh-CN.products.product.regular_price
Translation missing: zh-CN.products.general.description
Hold You Tightly With The Bond Of Love
Material: Obsidian
This is a beautiful piece of jewelry with a deer wrapped in it, inspired by the fact that you warm your heart. The pendant is decorated with small diamonds, and the same photo is engraved on a nano-engraved crystal.
· How to view the engraved content
-Place the nano-engraved beads directly under the camera of the mobile phone, you can clearly view the engraving content, or just observe carefully through the beads.
-Turn on the mobile phone flashlight, align the jewelry beads on the flashlight, and the content will be projected on the plane where the flashlight falls.
· Souvenir for best wishes
It's the ideal gift to express your feeling to her in a thoughtful way. Engraved the photo of yours or your words of love as a gift for Valentine's Day, Mother's Day, anniversary, and any other special events.
· Send your love to the one
A classic pendant of beautiful novelty design. Nano engraving technology allows your photo placed in such a tiny zone in an exquisite pendant.
· Care instruction
Avoid exposure to acidic, aggressive chemicals or wearing the same item for a long time. Take off the jewelry before sleeping, showering, swimming, and other high-impact activity that causes sweat.
Customized Photo Antlers Projection Necklace Personalized Lucky Deer Necklace
$45.99 USD
Translation missing: zh-CN.products.product.regular_price