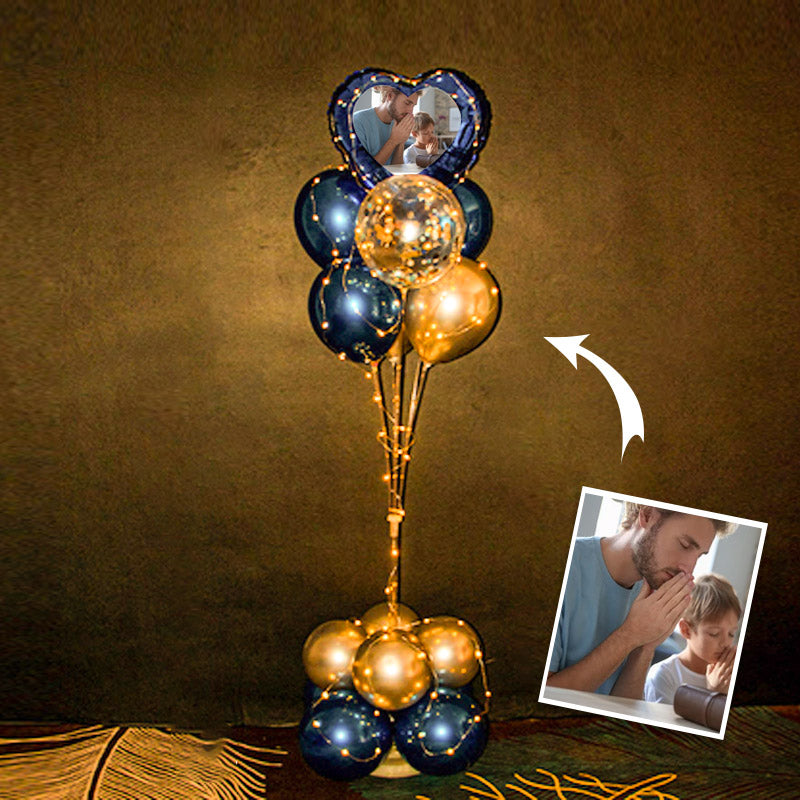 Custom Blue Heart Photo Printing Party Balloons Personalized Foil Balloon Bunches Set of 2
Translation missing: zh-CN.products.general.description
Set Up the Perfect Party Decor
Personalized Foil Balloons
Material: Foil
Size: Height 160cm(set up)
Includes: 2 photo personalized balloons, 2 balloon bunches, each bunch consists of 23 balloons, 6 ribbon lights, 2 brackets kit, an inflator, a tape
Here comes the most popular decoration for your parties. This balloon bunch could be your best choice for decorating your playing zoom.
· Common decor, special design
Sets up these balloons to cheer your friends or family, your photo makes this balloon bunch ever unique.
Suitable for birthdays, anniversaries, weddings, graduation parties, etc.
· Colorful balloons bundle
This balloon bunch consists of a handpicked match of colors, making it the perfect bunch.
· Reusable
The personalized foil balloon has a shiny metal-liked surface. It's easy to inflate and deflate. The personalized balloons can be packed for the next party.
How to inflate & deflate
-Find the inflating hole on the bottom of the balloon, blow or use an inflator to inflate the balloon.
-Press down the neck above the hole to tighten up.
-When deflating the balloon, just find a regular straw and press it into the hole, gently press the balloon to deflate.
Custom Blue Heart Photo Printing Party Balloons Personalized Foil Balloon Bunches Set of 2