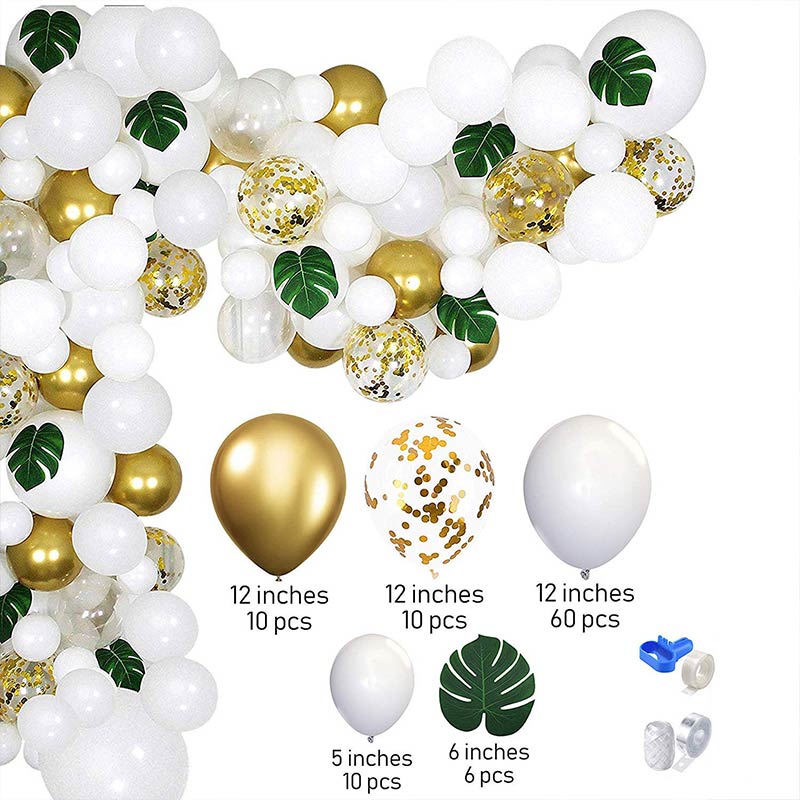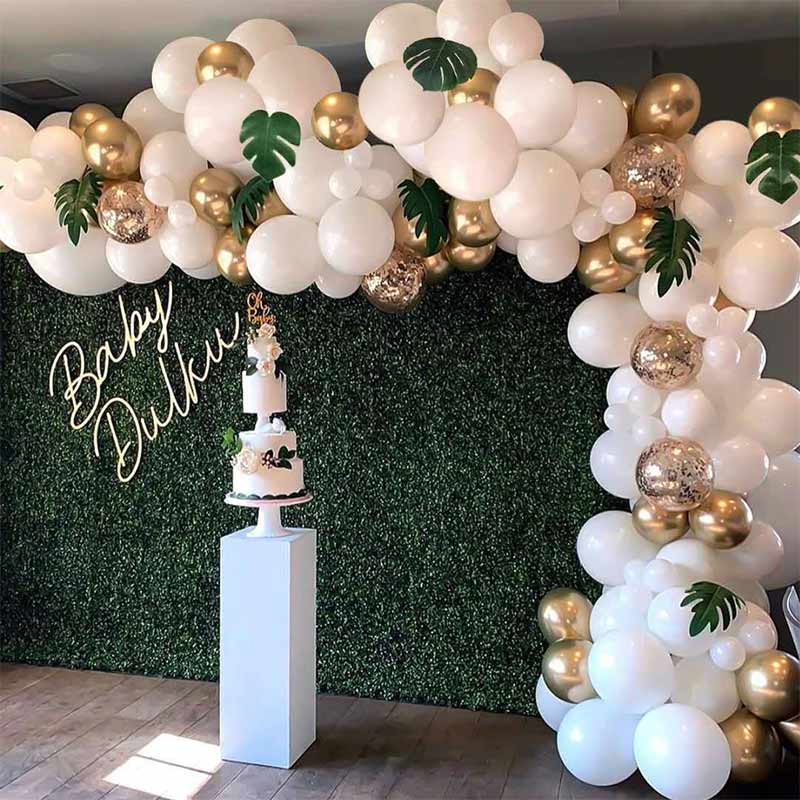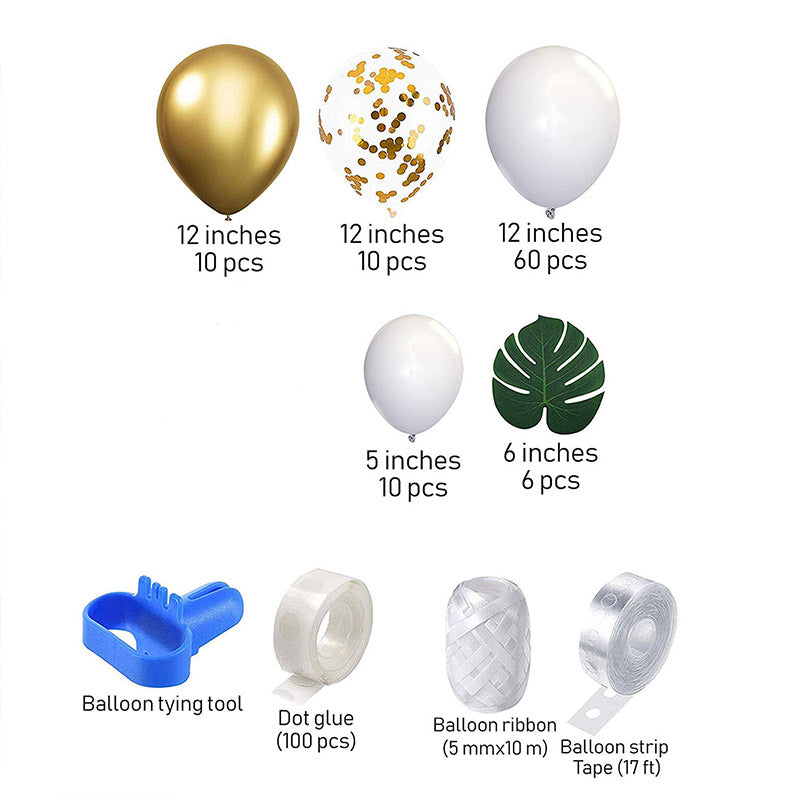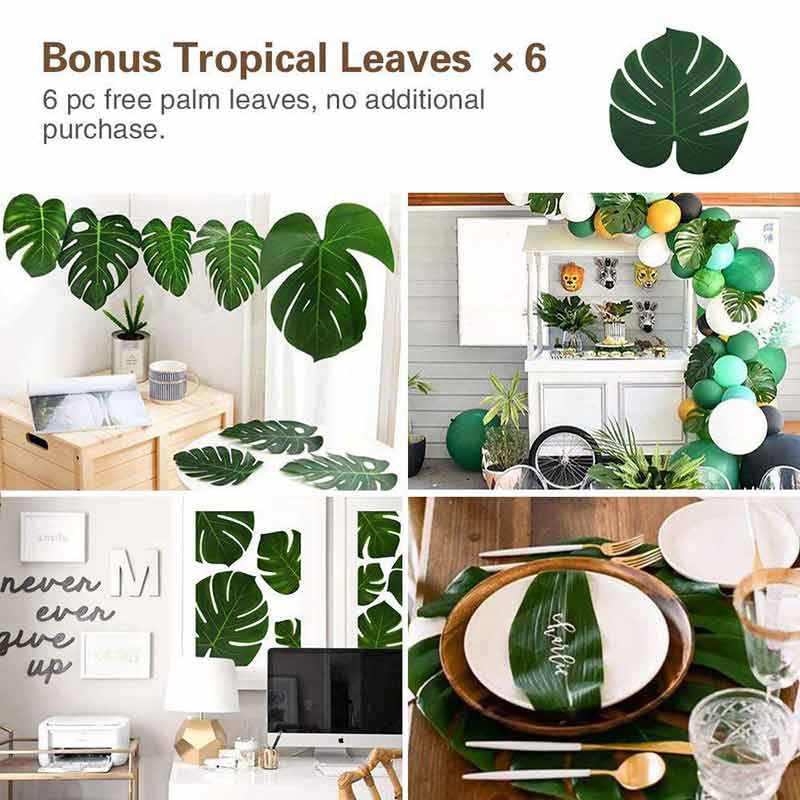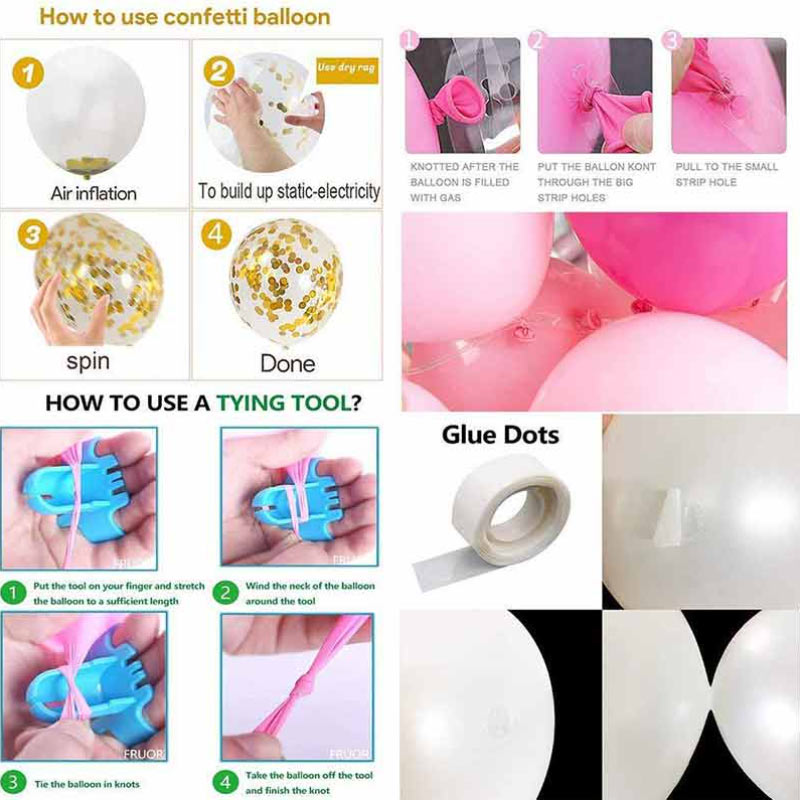 Gold & White Wedding Decor Wedding Party Decoration Set
Translation missing: zh-CN.products.general.description
Gold & White Wedding Decor, Wedding Party Decoration Set
These are gold & white balloons for weddings to decorate the backdrop and allow you to celebrate special moments with your wife. Surprise your loved ones with our wedding party decoration on your wedding, proposal or any other occasion you are celebrating!
Safe and Durable
Balloons are made of non-toxic and non-hazardous material, very strong and durable, support helium or air, will not tear or burst when inflated. Organize the best wedding party ever with our wedding room decoration. Stylish decorations, tableware and balloons for a modern wedding party.
NOTE: As the confetti is heavier than the helium, will naturally move toward the direction of gravity. Please inflate the balloon, spray a few drops of water into the balloon and rub the confetti with your hands repeatedly to distribute them uniform inside the balloon, the moisture helps the pieces of gold confetti stick to the balloon.
Perfect Party Decoration
Hang these wedding party decorations in your living room, or party room to show how much you care about the couple's party. AMAZING BALLOONS SELECTION - Create the right atmosphere and spectacularly transform your venue with our holiday show decorations selection! We enjoy bringing your decorating dreams to life. Let our professional design match your party theme which is already coordinated!  A beautiful and premium balloon decoration kit as in pictures to make your loved ones feel special and top of the world on their special day. A beautiful backdrop for that amazing group picture or a selfie to rock your Instagram profile. Throw a memorable party with these gold and white balloons for your wife for a cherishable experience.
Set Packing
10pcs 12'' gold balloons, 10pcs 12'' clear gold flake balloons, 10pcs 12'' white balloons, 10pcs 5'' white balloons, 6pcs 6'' leaves, 1pcs balloon tying tool, 100pcs dot glue, 1pcs 0.2 x 0.4" Balloon ribbon, 17ft balloon strip tape
Discover Even More Styles to Decoration in Our Collection: https://www.koalaprint.com/collections/party-decoration/
Gold & White Wedding Decor Wedding Party Decoration Set