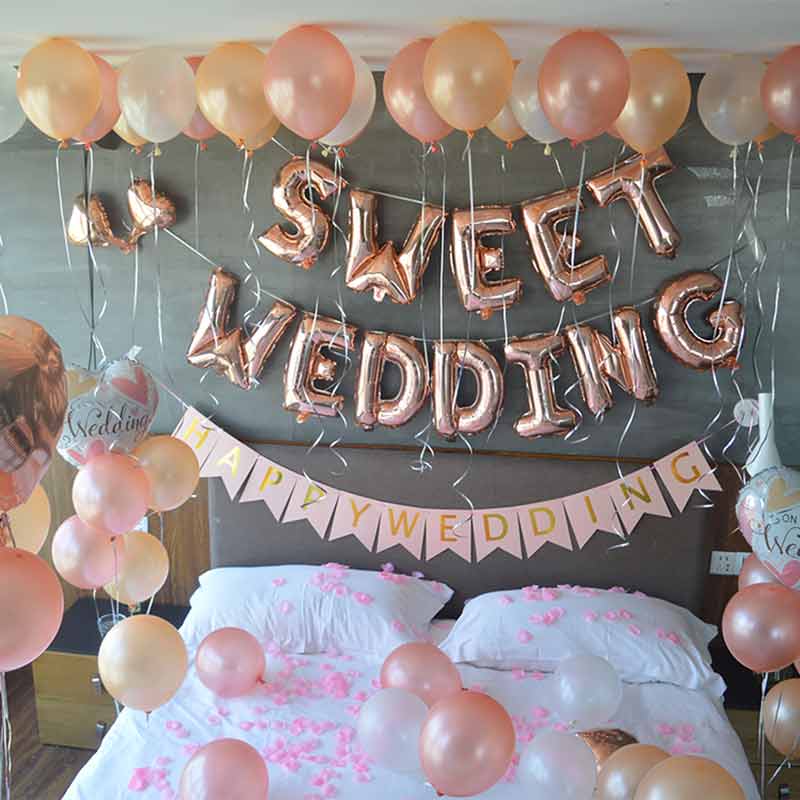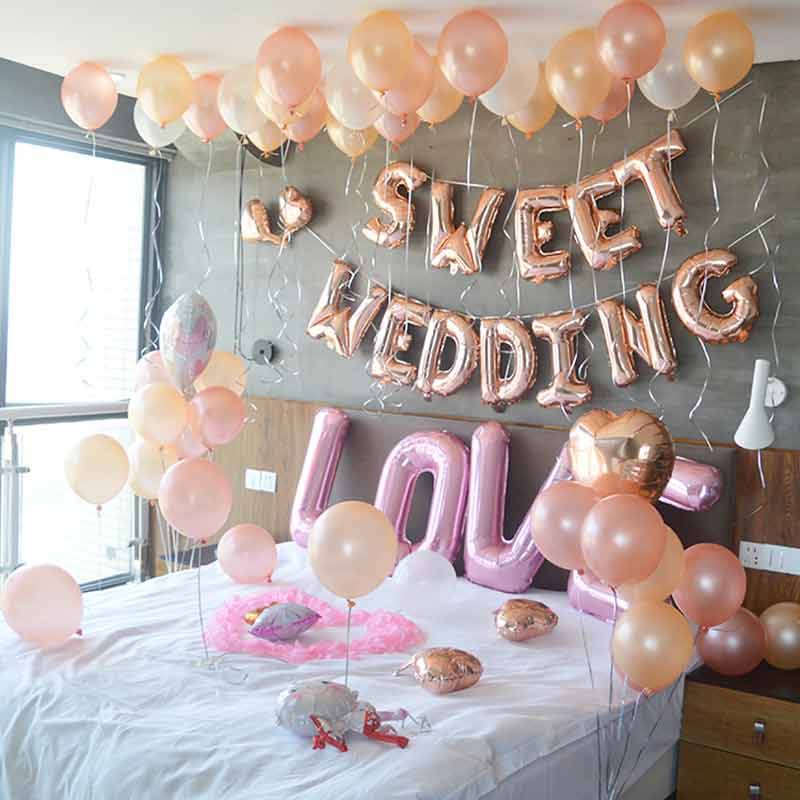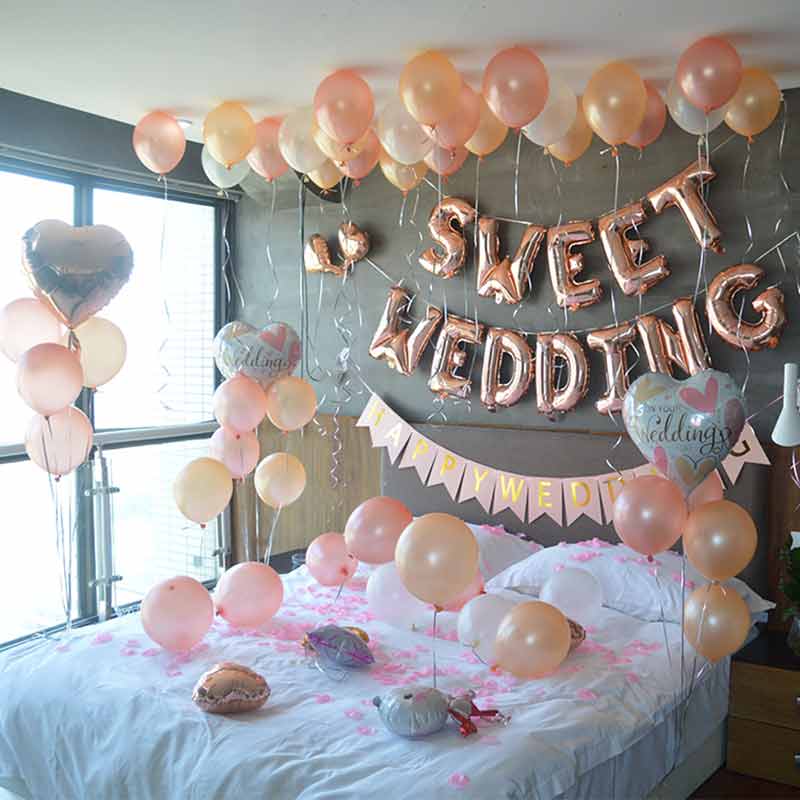 Newlywed Room Decoration Romantic Balloon Backdrop
Translation missing: zh-CN.products.general.description
Newlywed Room Decoration, Romantic Balloon Backdrop
These are romantic balloons for weddings to decorate the backdrop and allow you to celebrate special moments with your girlfriend. Surprise your loved ones with our newlywed room decoration on your wedding, proposal or any other occasion you are celebrating!
Common Decor, Special Design
This Romantic Balloon is suitable for anniversaries, weddings, proposals, etc. Make your party more atmospheric.
Reusable
These beautiful foil balloons have a shiny metallic surface. They're easy to inflate and deflate. Every balloon can be packed for the next party.
How to Inflate & Deflate
-Find the inflating hole on the bottom of the balloon, blow or use an inflator to inflate the balloon.
-Press down the neck above the hole to tighten up.
-When deflating the balloon, just find a regular straw and press it into the hole, gently press the balloon to deflate.
Package
Happy Wedding & Garland: 1 x 18'' rose gold heart balloons, 1 x 16'' rose gold letters sweet wedding, 1 x pink flag happy wedding, 1 x red diamond ring balloons, 1 x cupid balloons, 4 x 10'' rose gold heart balloons, 2 x heart wedding balloons, 20 x rose gold pearlescent balloons, 20 x champagne pearlescent balloons, 10 x white pearlescent balloons, 2 x pink petals, 3 x rugby laser ten-meter silver ribbon, 1 x inflator, 1 x film, 1 x small tape
Happy Wedding & Love balloon: 1 x 32'' Pink Love Balloons, 1 x 18'' Heart Shaped Rose Gold Balloons, 1 x 16'' Rose Gold Sweet Wedding Balloons, 4 x 10'' Rose Gold Heart Shaped Balloons, 1 x Heart Shaped Wedding Balloons, 1 x Red diamond ring balloons, 1 x Cupid balloons, 20 x Rose gold pearlescent balloons, 20 x Champagne pearlescent balloons, 10 x White pearlescent balloons, 3 x rugby laser ten-meter silver ribbon, 1 x inflator, 1 x film, 1 x small tape
Discover Even More Styles to Decoration in Our Collection: https://www.koalaprint.com/collections/party-decoration/
Newlywed Room Decoration Romantic Balloon Backdrop