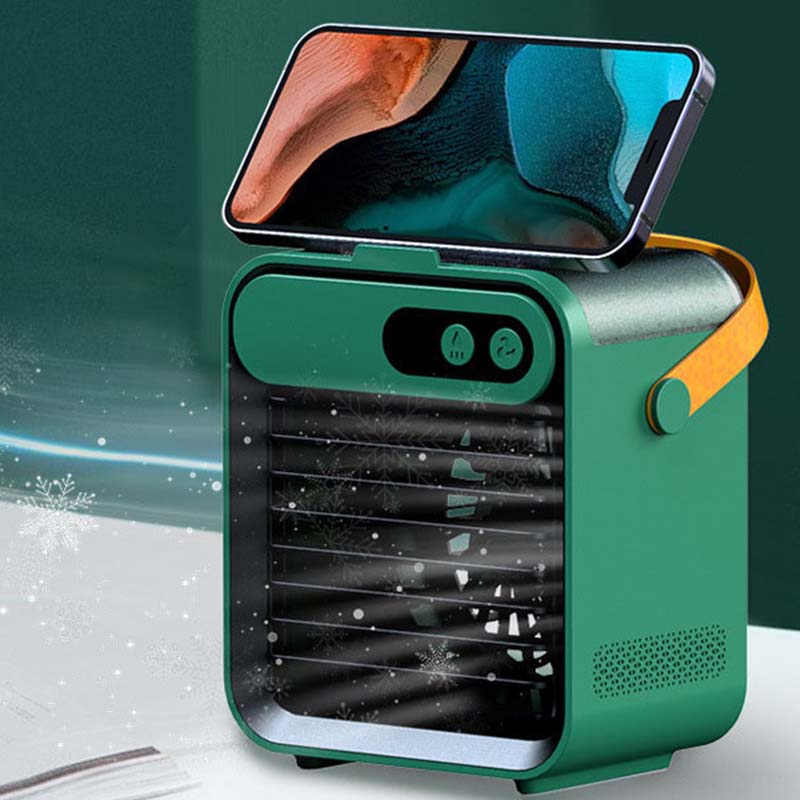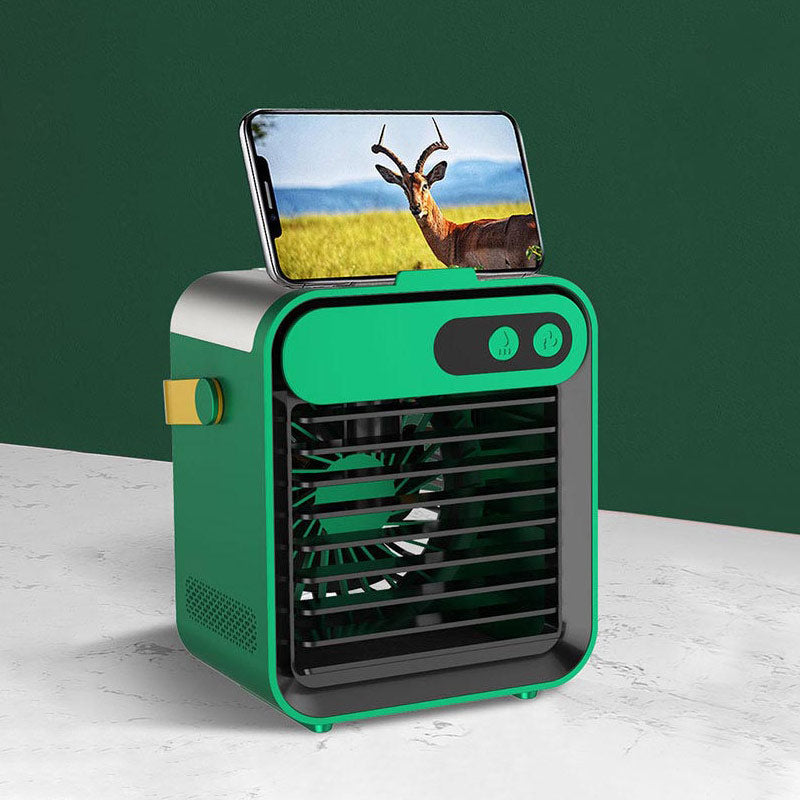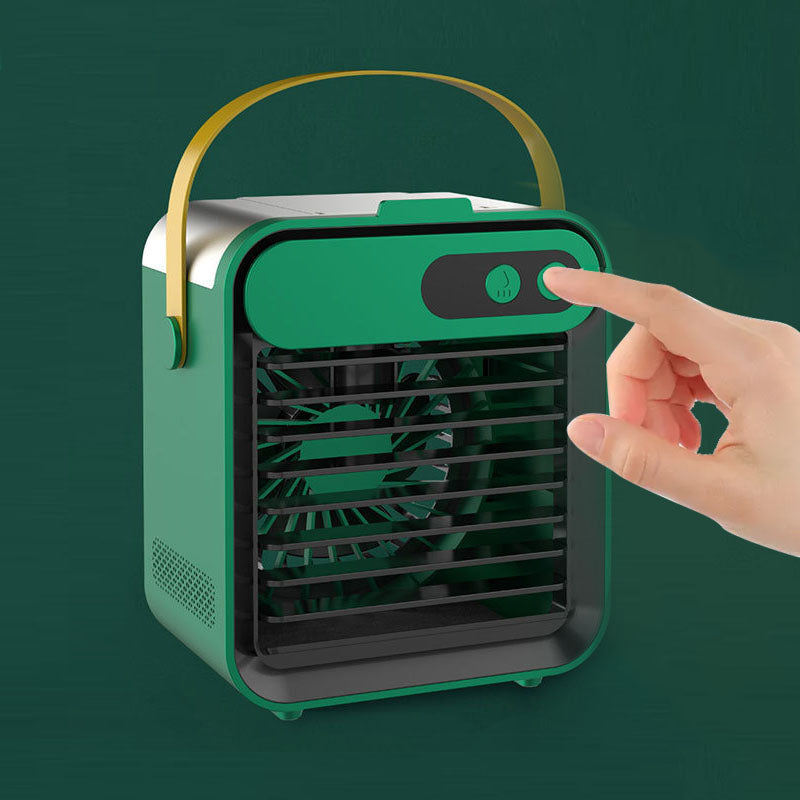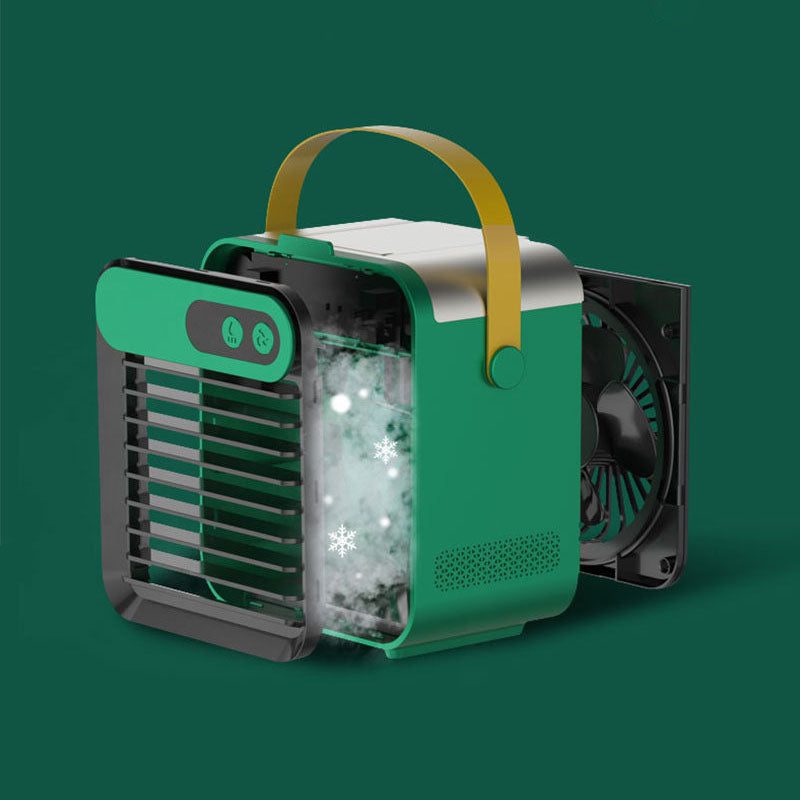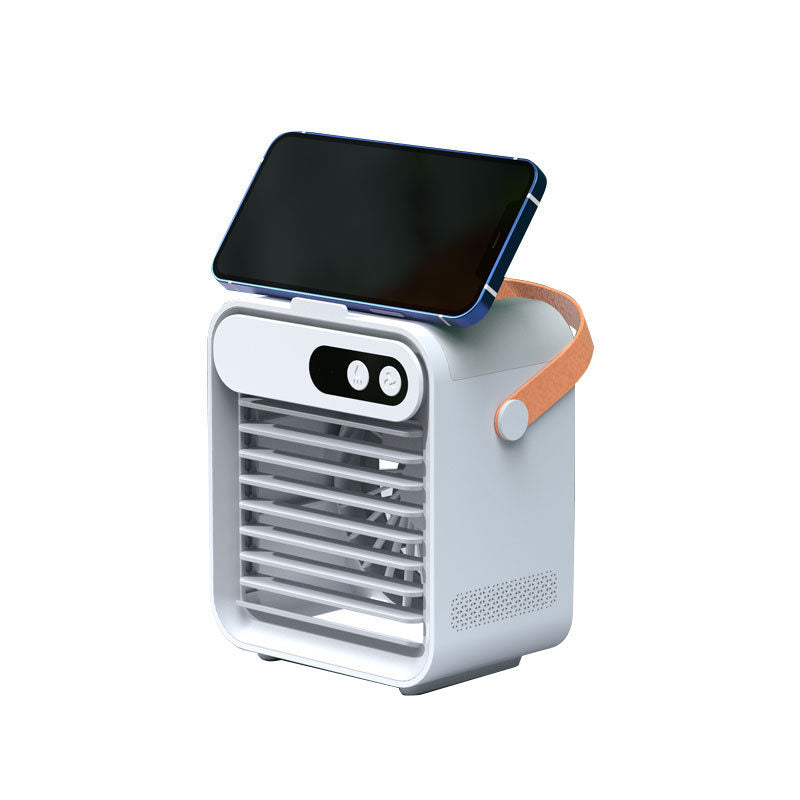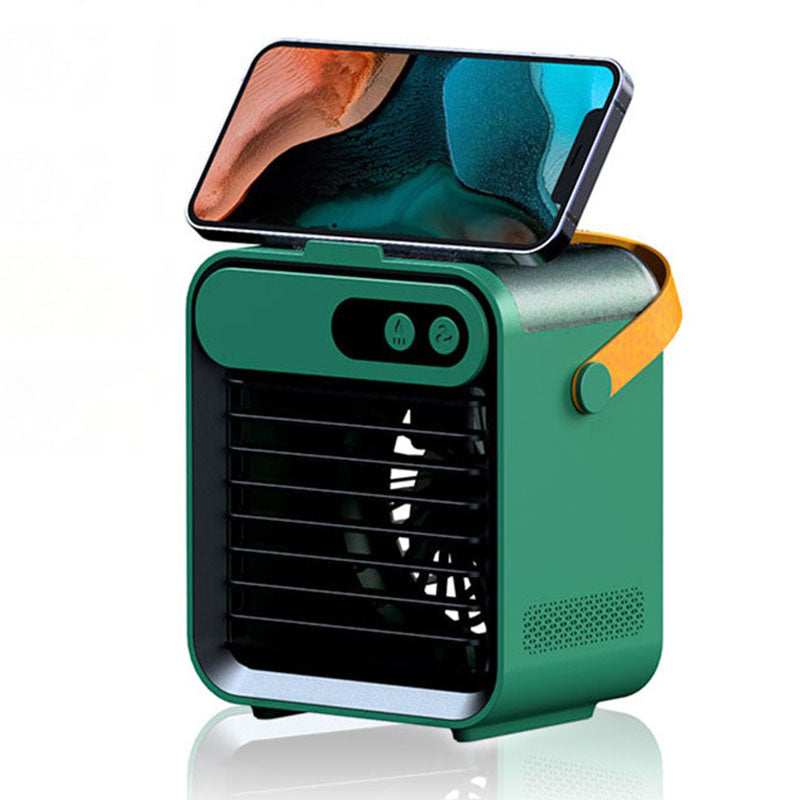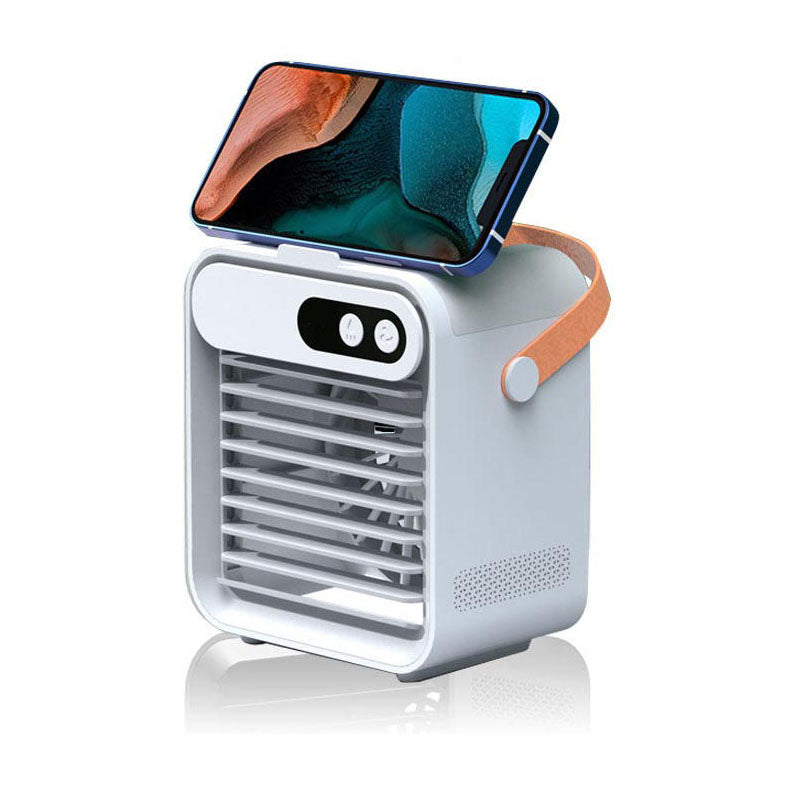 Air Conditioning Fan Humidifying Desktop Space Cooler
Air Conditioning Fan Humidifying Desktop Space Cooler
It is an air-conditioning fan, a good fan that can cool down quickly when placed on the desktop.
Super wind
Add ice to quickly cool down the temperature, quickly drop 10 ℃ in 3 seconds, the use ice and water atomization blowing cold wind, absorbing the heat in the wind to achieve the effect of cooling.
Convenient water filling
Open the lid to add water, without bending down. Portable air conditioner, refill water at any time, you can turn on the humidification mode.
Convenient application
Multi-purpose, compact and convenient. Phone stand design, easy to use, and free your hands. Hidden makeup mirror, keep beautiful at all times.
Safe to use
Wind fence angle adjustable, wind direction 30 ℃ arbitrary adjustment, children touch not afraid of being caught, safer.
Air Conditioning Fan Humidifying Desktop Space Cooler