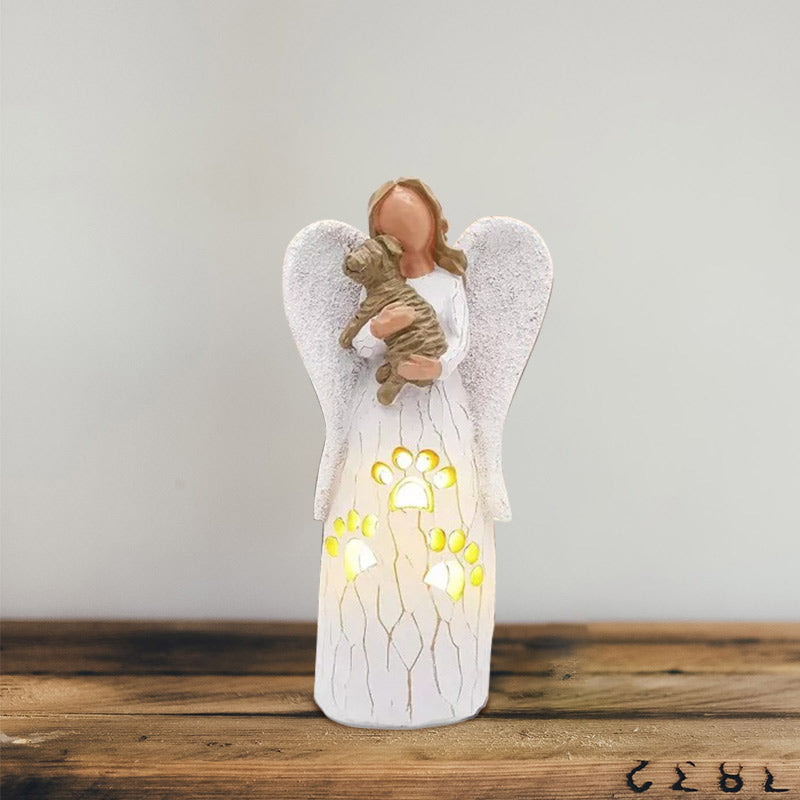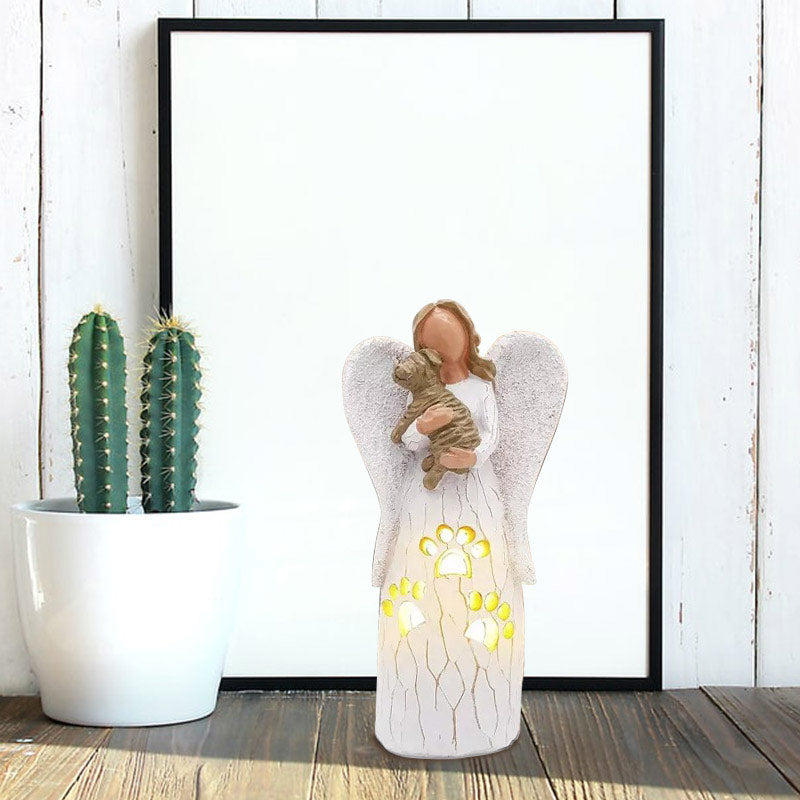 Angel With Dog Candle Holder Guardian Angel Figurines
Angel With Dog Candle Holder Guardian Angel Figurines
This is an angel with a dog statue, a relief to have such a sculpture for yourself when your pet is away.
Special meaning
Choose this special gift when your pet is lost or passes away. Keep your pet's memory alive with this unique angel figurine candle holder.
The best gift of all
Memorial sculpture is an especially powerful gift that will mean the world to a family member or friend who has lost a special pet.
Safe quality
Inside the sculpture is an LED candle, which emits a warm light when lit. Made of safe resin and reusable.
Angel With Dog Candle Holder Guardian Angel Figurines