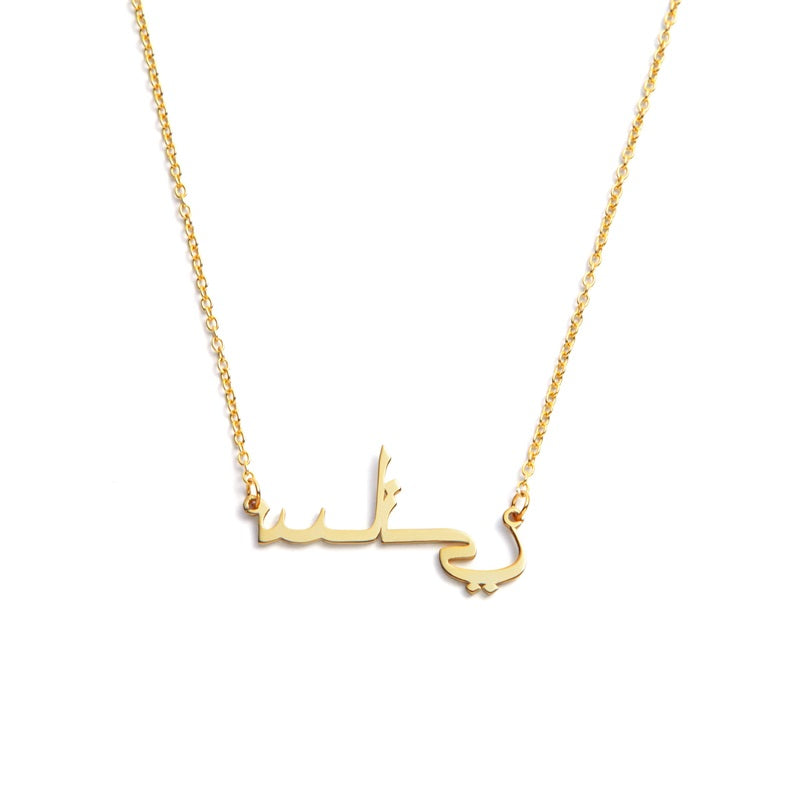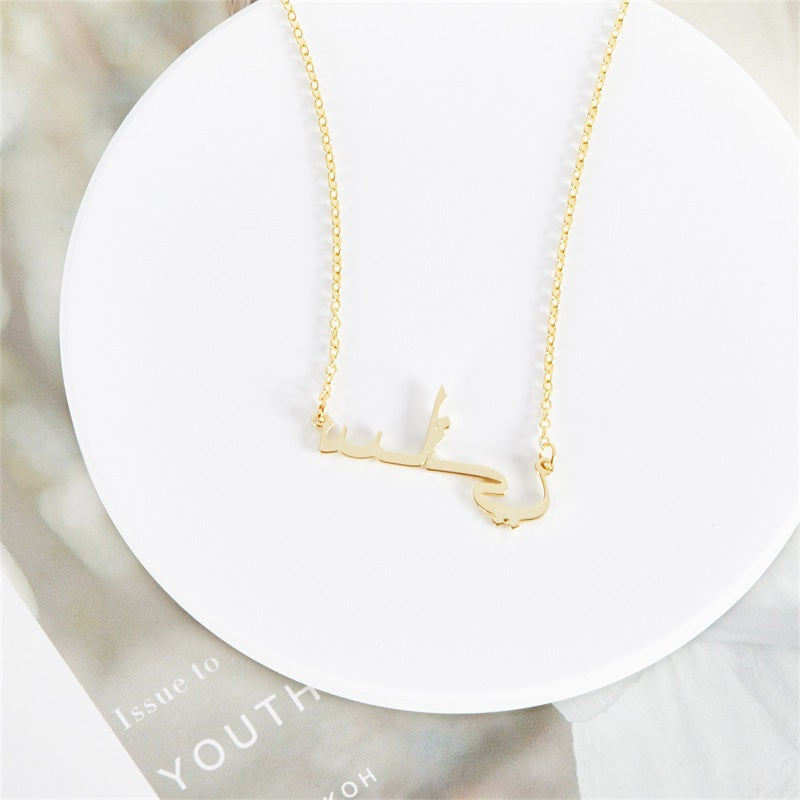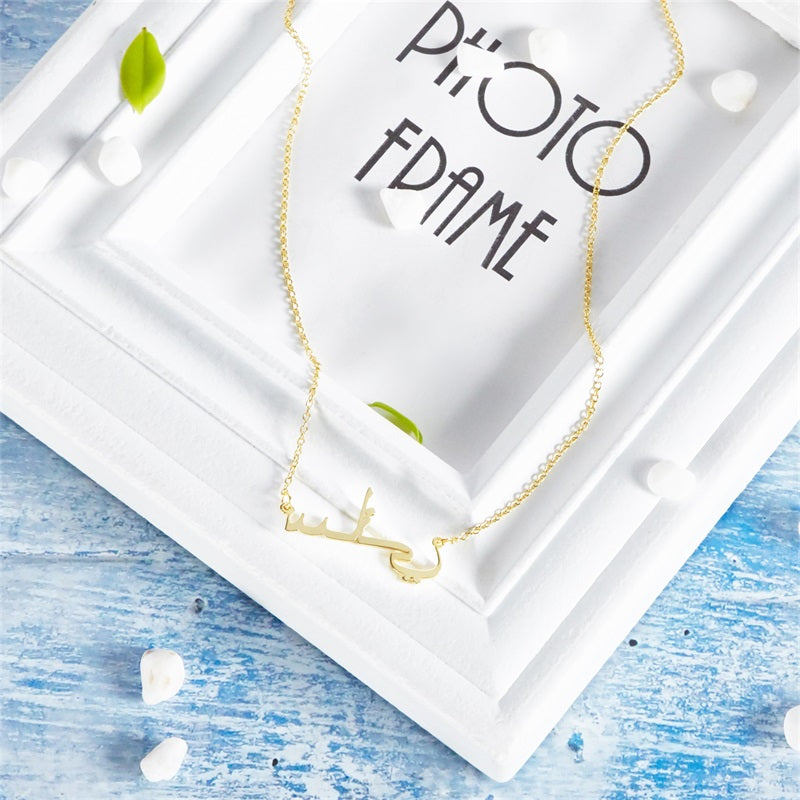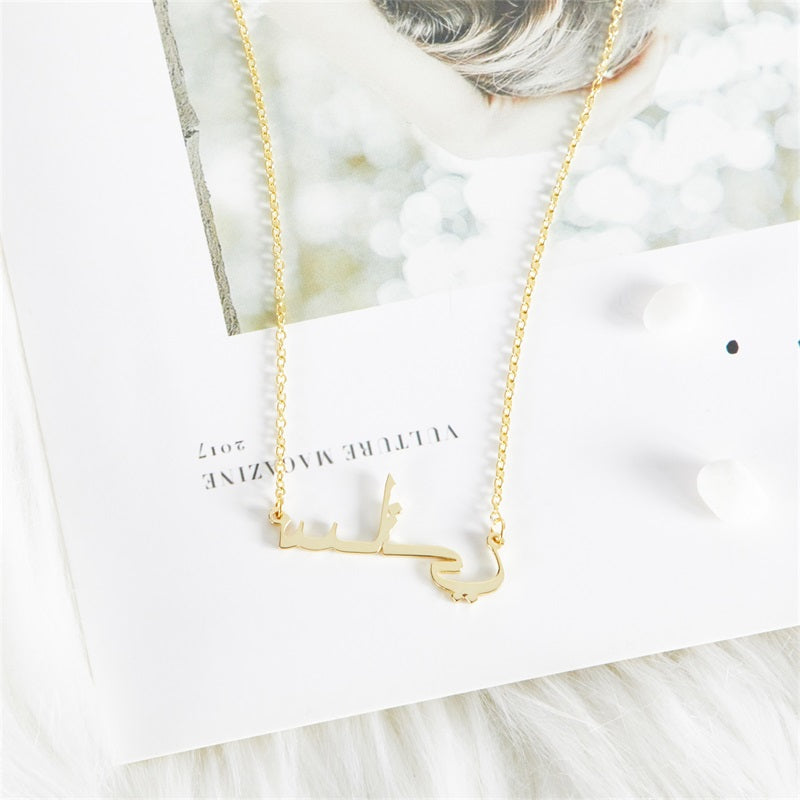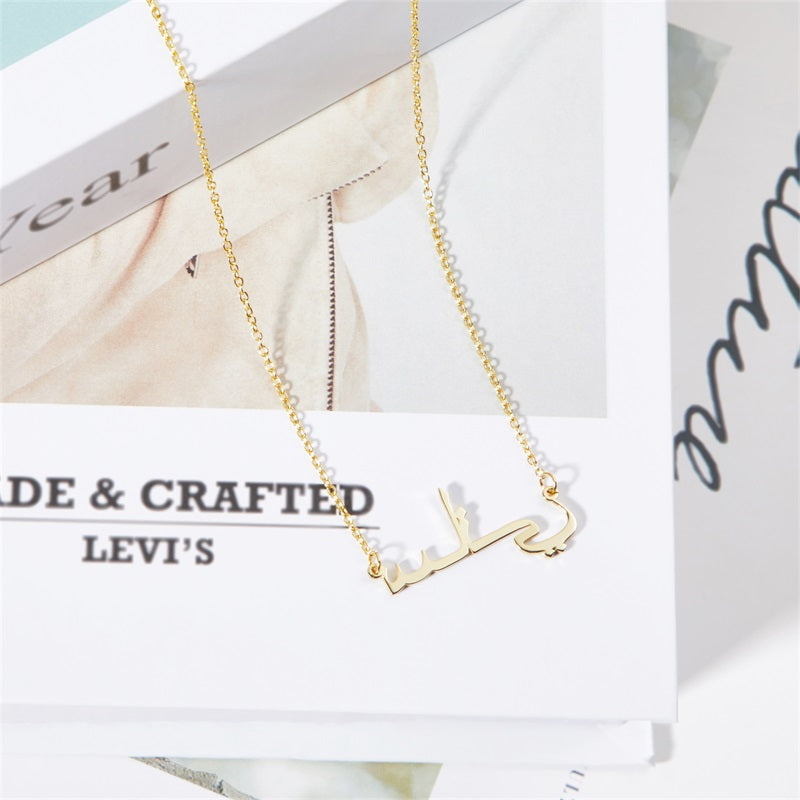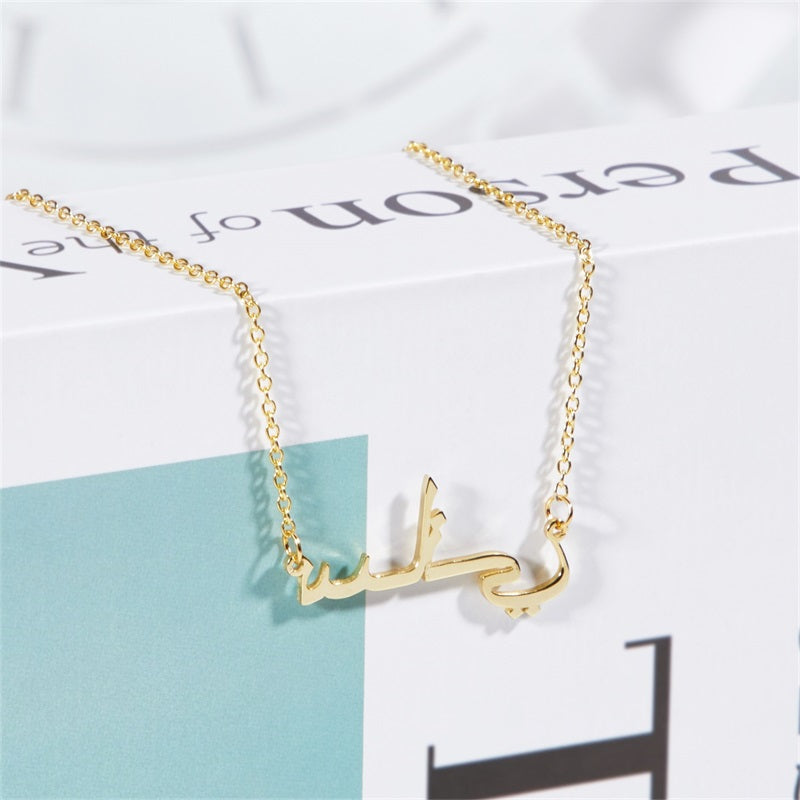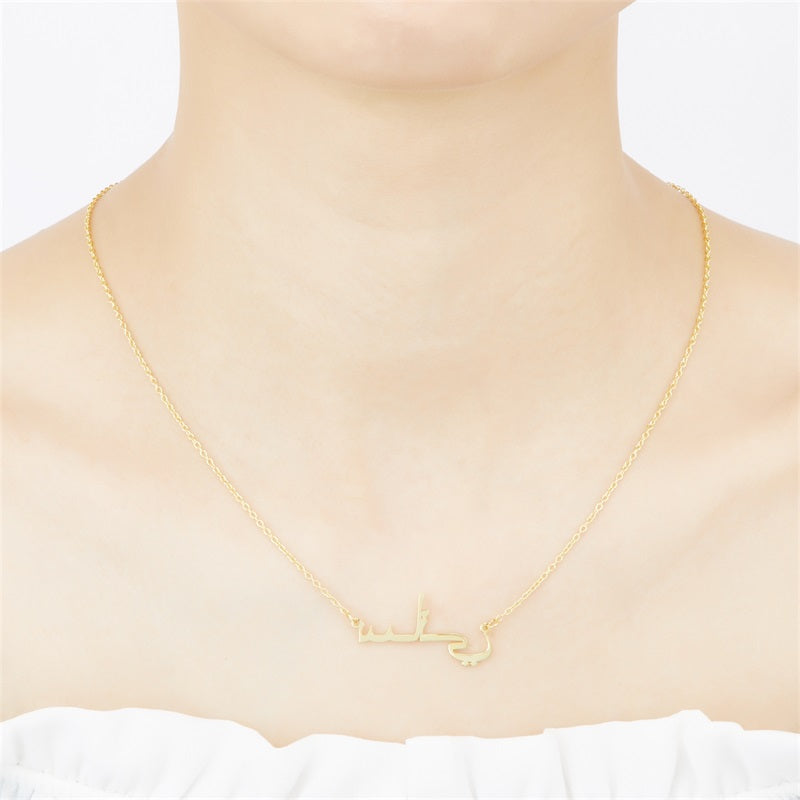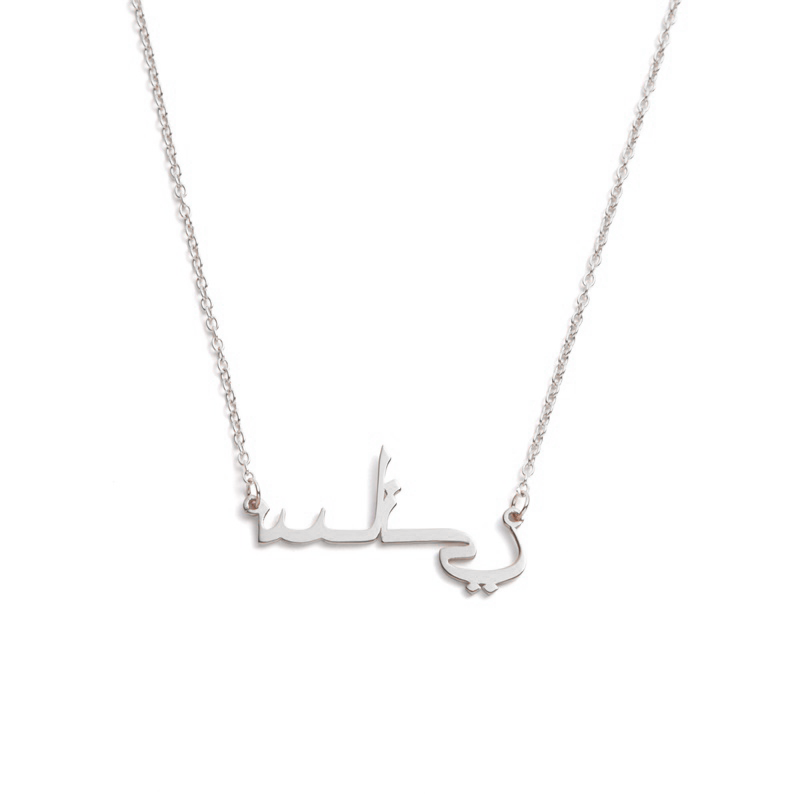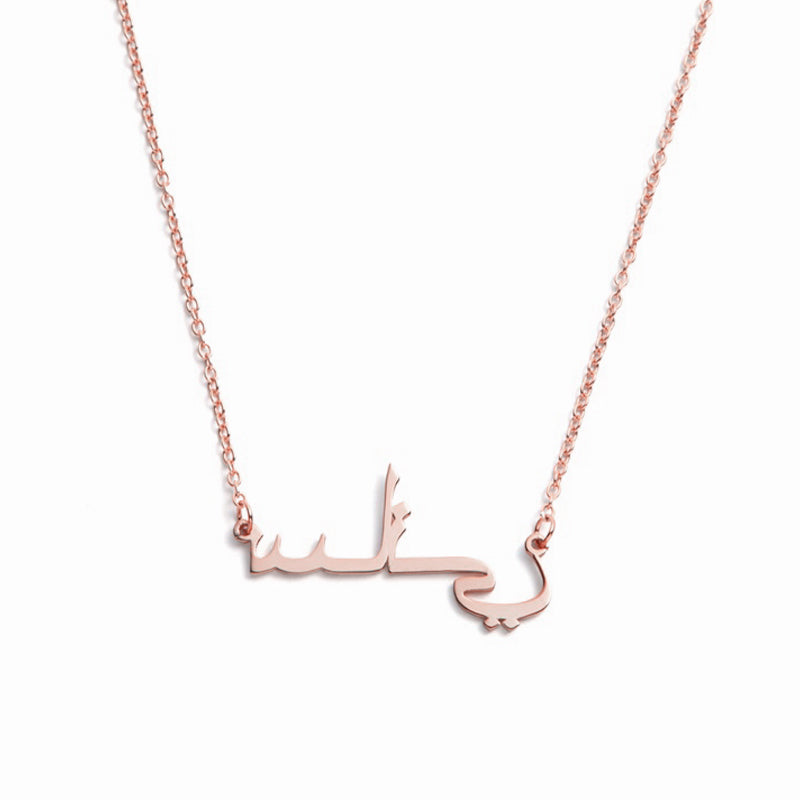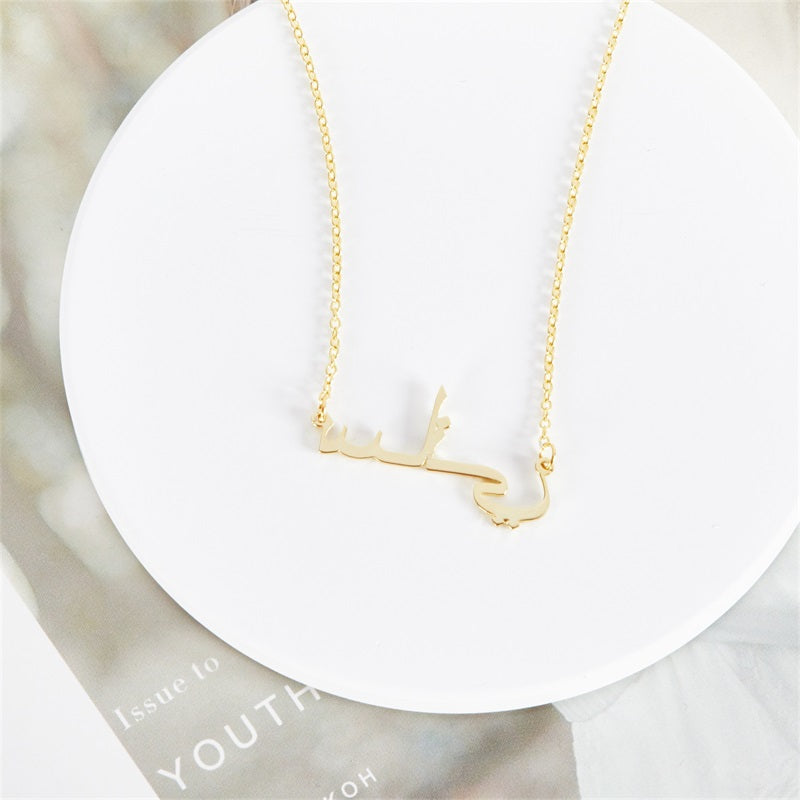 Arabic Name Necklace Custom Arabic Name Necklace
Buy 2+, Save 10% OFF with Code: Buy2
Buy 3+, Save 15% OFF with Code: Buy3
Buy 5+, Save 30% OFF with Code: Buy5
Arabic Name Necklace, Personalized Your Name Pendant
It's a piece of Arabic name necklace with your name. A custom nameplate necklace of simplicity, bringing you a unique and elegant impression. In Koalaprint, you can design your name necklace with the name of your precious one.
First, you need to choose the color of the necklace. We have three colors: gold, rose and silver. Then choose the length which is suitable for you, and the material you like. Next, you can custom a pendant by yourself. You can write a text with no more than 12 left. Then choose the font you like. Finally, wait for our skilled craftsmen to make the custom name necklace that you can wear or give away proudly. 
A Thoughtful Gift for Everyone
Personalize an Arabic name necklace with the name of your cherished one, friend, or family. Both the style and the quality are guaranteed, and you can give gifts with confidence. This is a great custom name necklace for you, friends, bridesmaids and many more occasions. Pack it as a gift or add it to your jewelry collection. Create a luxury gift for her birthday, Valentine's Day, Christmas, Thanksgiving, or any special event. I believe, she must be happy when she received this special gift.
The Elegant Design
The personalized Arabic name necklace makes you look nice. Whether you choose a simple, complicated, classic, or Novel personalized necklace, this popular design is very special! I believe the unique name necklace you designed must be beautiful. Koalaprint personalized name necklace is suitable for matching with most clothing such as skirts and T-shirts.
Safe for Sensitive Skin
Koalaprint custom Arabic name necklace made of copper/925 silver that is a hypoallergenic material. Safe for people who have sensitive skin to wear it every day.
Discover Even More Styles to Love, Wear and Give Away in Our Collection: https://www.koalaprint.com/collections/name-necklace/
Arabic Name Necklace Custom Arabic Name Necklace