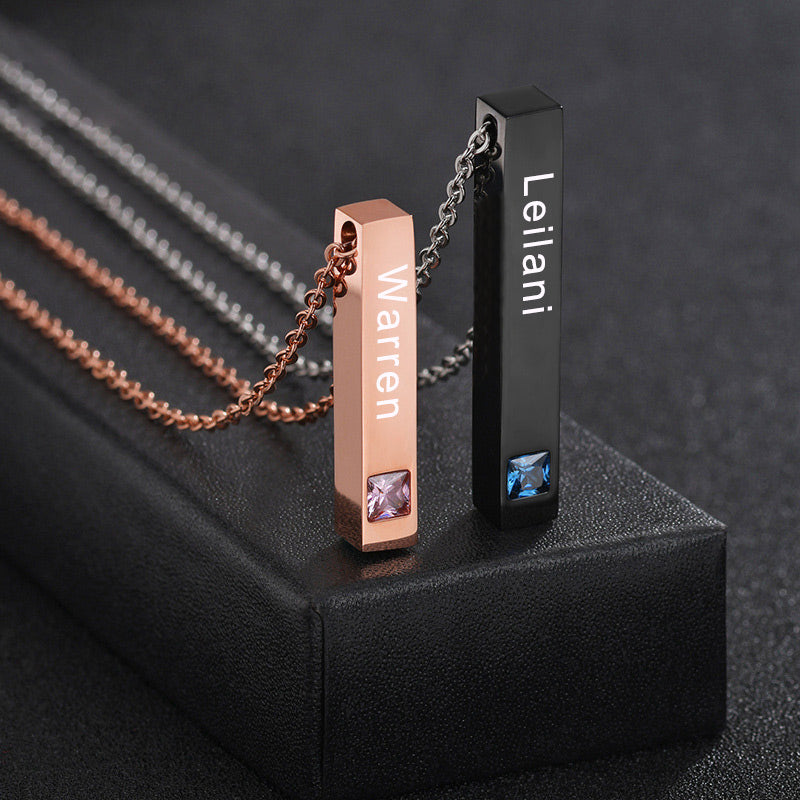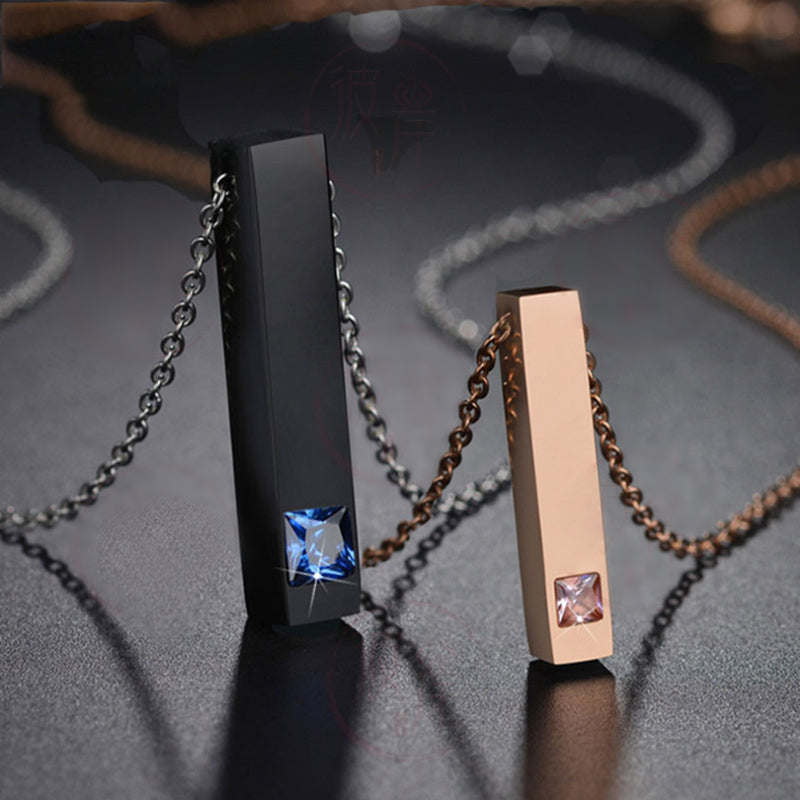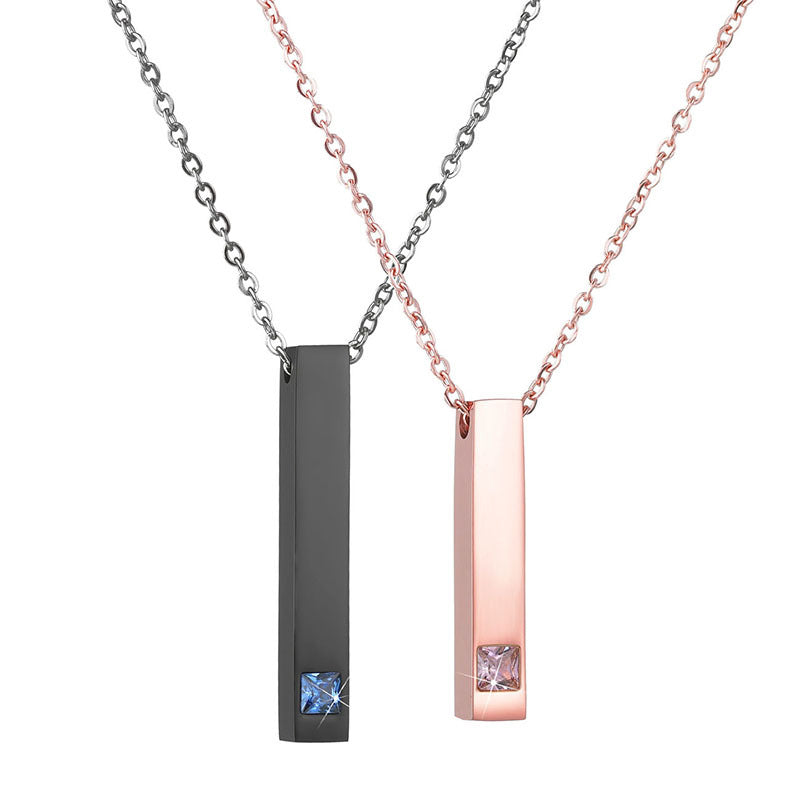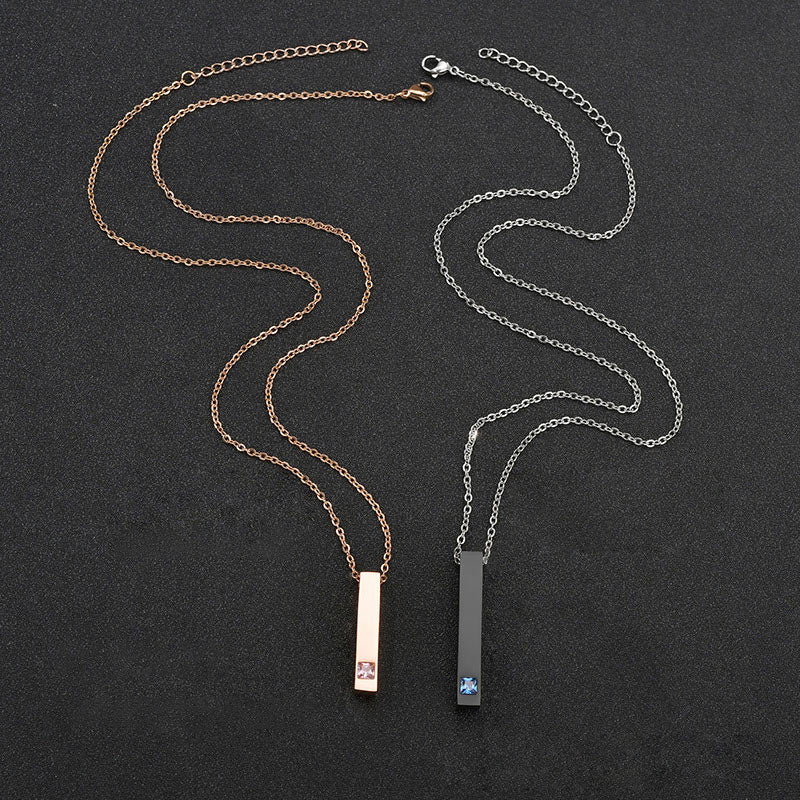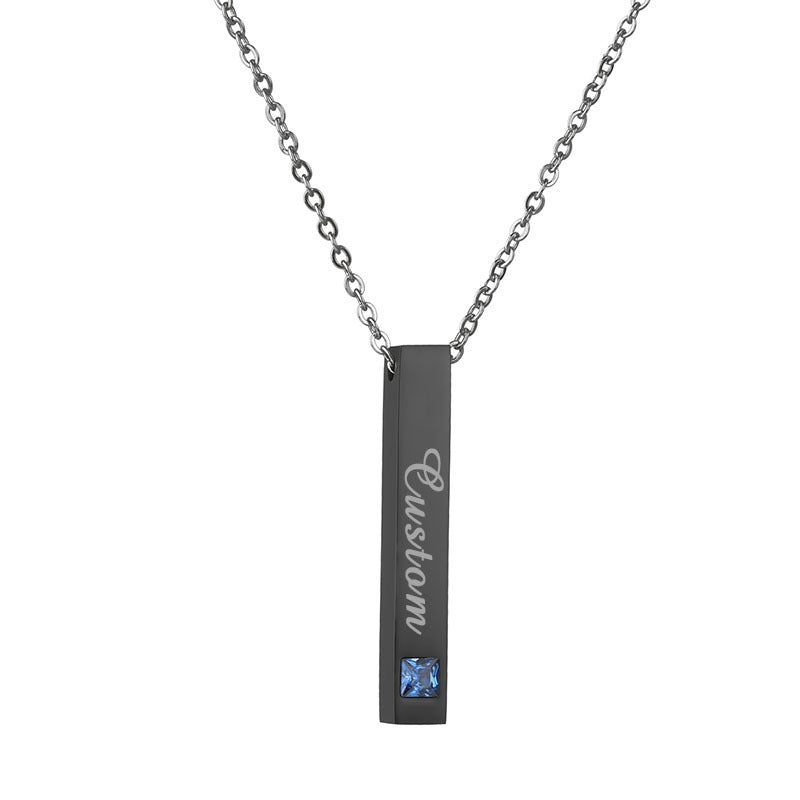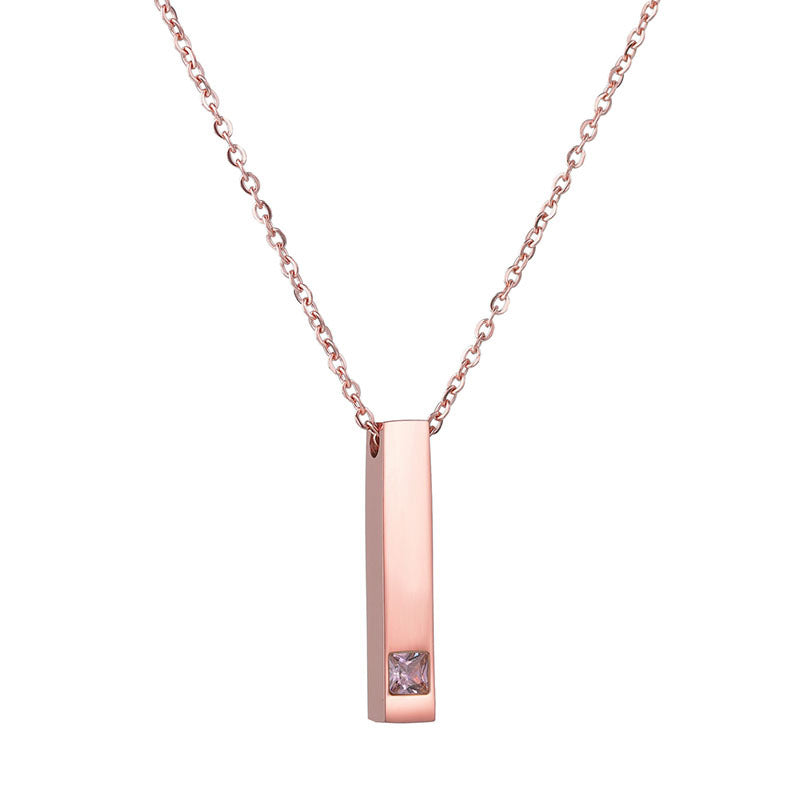 Bar Necklace with Birthstone Custom Stainless Steel Necklace
Translation missing: zh-CN.products.general.description
Buy 2+, Save 10% OFF with Code: Buy2
Buy 3+, Save 15% OFF with Code: Buy3
Buy 5+, Save 30% OFF with Code: Buy5
Bar Necklace with Birthstone, Custom Your Stainless Steel Necklace
This is a necklace with an energy bar, adding the element of birthstone, customized with your name, or even inspirational words you like. Please take extra care when typing the name you require in as it will be made exactly how you specify it. Bar necklace with birthstone, which is made of high-quality stainless steel with black plated and Zircon crystal. 
Thoughtful Gift for Everyone
Personalize a necklace with the name of your cherished one, friend, or family. The custom stainless steel necklace is chic and unique. This is the perfect name necklace for you, friends, bridesmaids and many more occasions. Both the style and the quality are guaranteed, and you can give gifts with confidence.
Create a luxury gift for her birthday, Valentine's Day, Christmas, Thanksgiving, Friendship Day, Anniversary, or any special event.
Elegant Design
The pendant falls above the chest bringing out an elegant look. Square four-sided bar necklace has a unique design. The black bar pendant size is 6mm in width and 40mm in height. The rose gold bar pendant size is 6mm in width and 30mm in height. And the chain length is 50+5cm. The weight of the necklaces are 21.3 and 10 grams.
Safe for Sensitive Skin
This bar necklace is made of high-quality stainless steel with rose gold plated and zircon crystal. It is mirror polish, anti-allergic, will not fade and rust, lightweight and comfortable to wear, safe for your skin. And it is easy to clean with a soft flannel cloth.
Best Wishes
Birthstones of multicolor embody various meanings, which contain your best wishes toward the person.
Discover Even More Styles to Love, Wear and Give Away in Our Collection: https://www.koalaprint.com/collections/name-necklace/
Bar Necklace with Birthstone Custom Stainless Steel Necklace