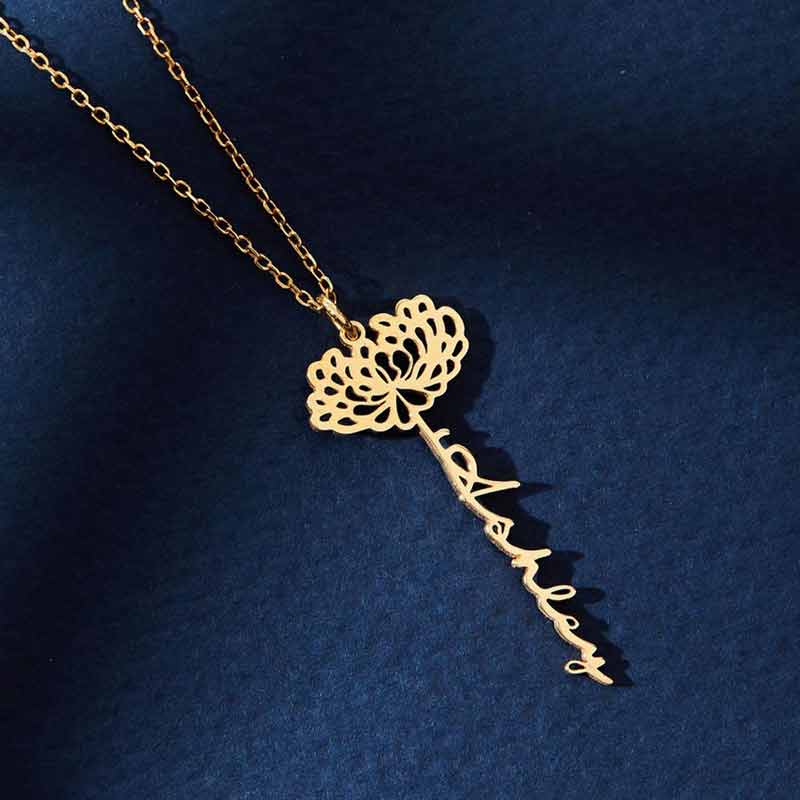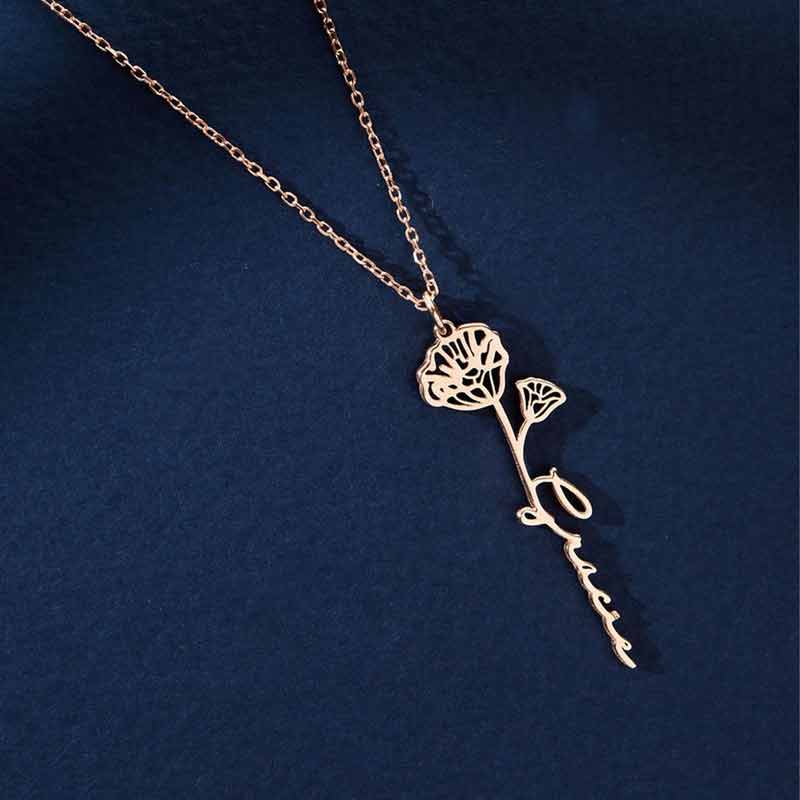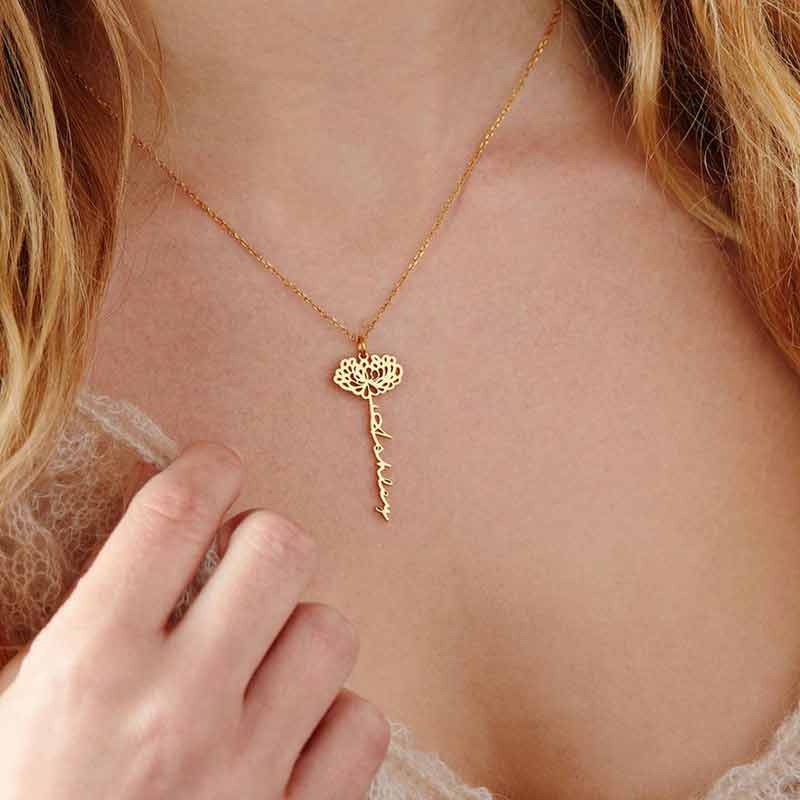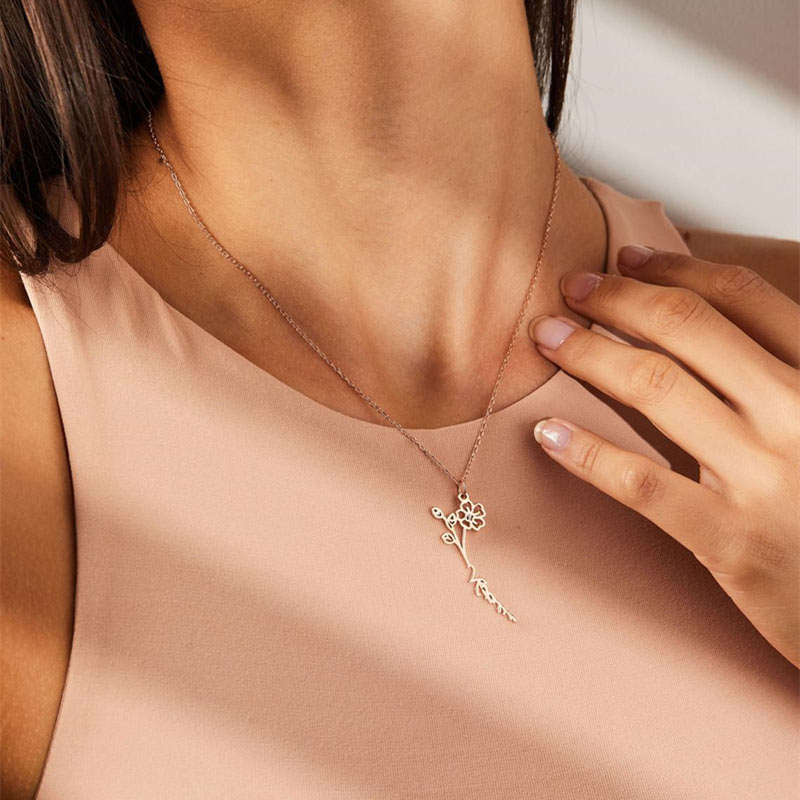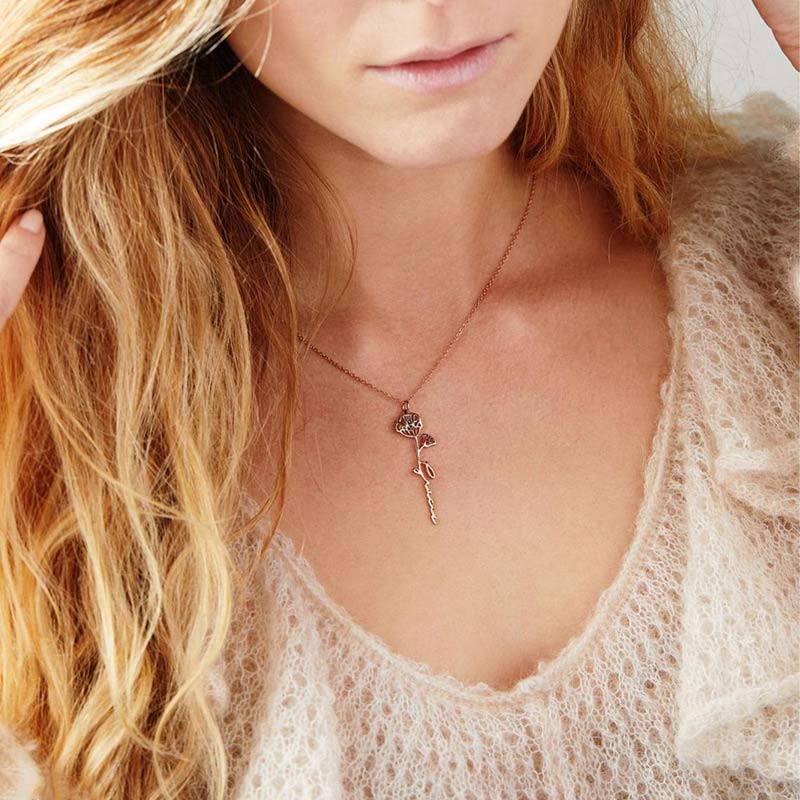 Birth Month Flowers Gold Personalized Floral Name Necklace
Translation missing: zh-CN.products.general.description
Birth Month Flowers Gold Personalized Floral Name Necklace
This is a flower necklace with the month of birth as the unit. Choose the flower that belongs to you according to your birthday month. As well as it can be customized with your name or text you like. Furthermore, a simple necklace will give you a unique and elegant impression. 
Customized Steps: First, choose the color you want. Second, choose your birth flower. Then, add text no more than 9 left. Finally, choose the font you want.
Birth Flowers
January birth flower - Carnation
February birth flower - Iris
March birth flower - Daffodil
April birth flower - Daisy
May birth flower - Lily of the Valley
June birth flower - Rose
July birth flower - Delphinium
August birth flower - Gladiolus
September birth flower - Aster
October birth flower - Marigold
November birth flower - Chrysanthemum
December birth flower - Poinsettia
A Thoughtful Gift for Everyone
Personalize a necklace with the name and birth flower of your cherished one, friend, or family. The personalized floral name necklace is chic and unique. This is the perfect personalized name necklace for you, friends, bridesmaids and many more occasions. Both the style and the quality are guaranteed, and you can give gifts with confidence.
Create a luxury gift for her birthday, Valentine's Day, Christmas, Thanksgiving, or any special event. 
Elegant Design
The birth month flowers make you look different. When the pendant falls above the chest bringing out an elegant look. Whether you design your name with any birth flowers, this popular design is very interesting! Therefore, I believe the unique birth flower pendants you designed must be special. Koalaprint custom name necklace is suitable for matching with most clothing such as skirts and T-shirts.
Safe for Sensitive Skin
Made of stainless steel, a hypoallergenic material. That is why it is safe for people with sensitive skin to wear it every day. 
Discover Even More Styles to Love, Wear and Give Away in Our Collection: https://www.koalaprint.com/collections/name-necklace/
Birth Month Flowers Gold Personalized Floral Name Necklace