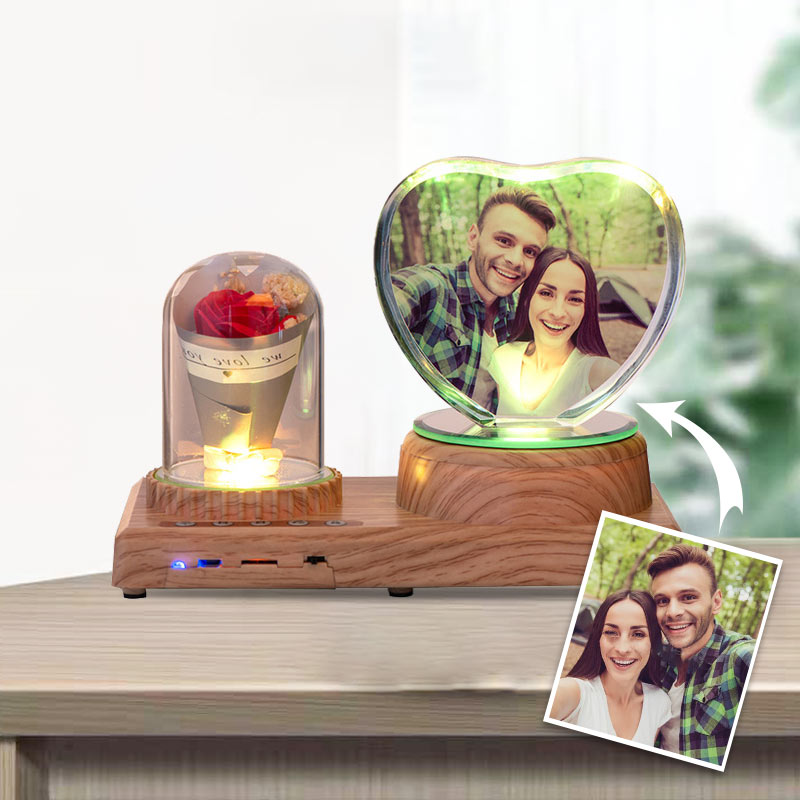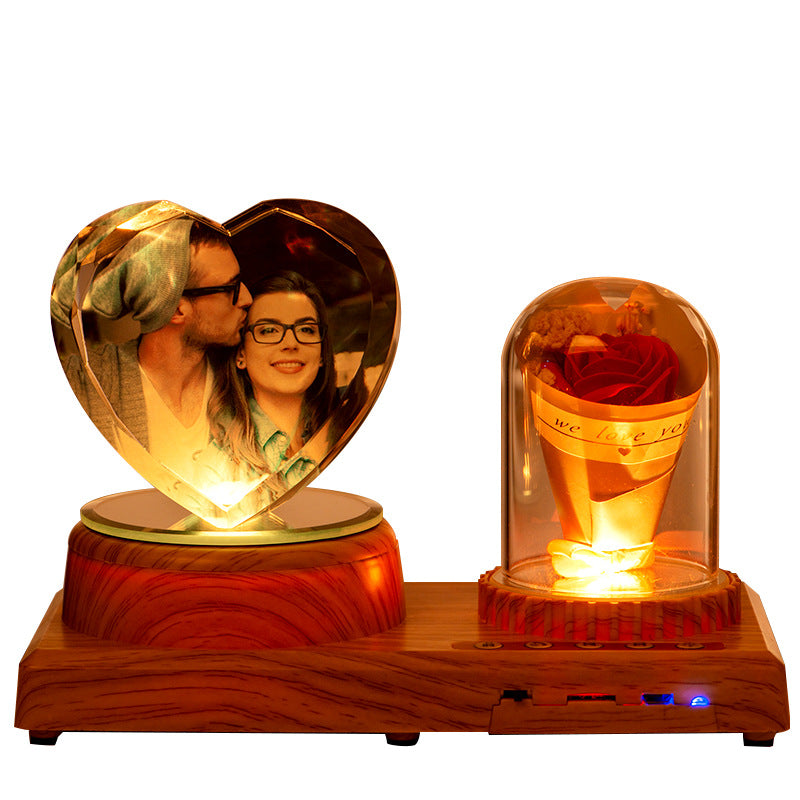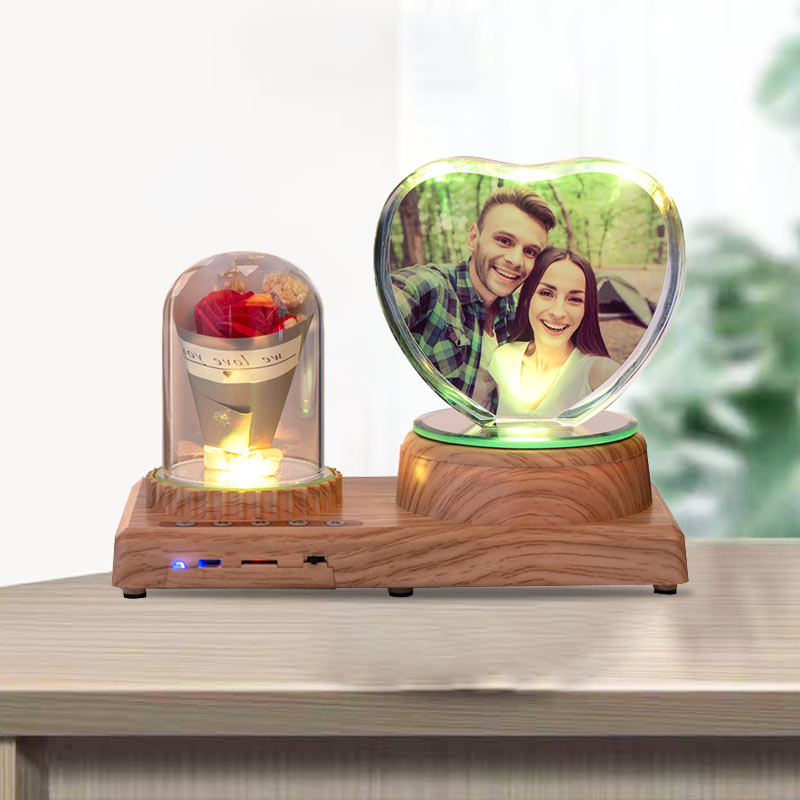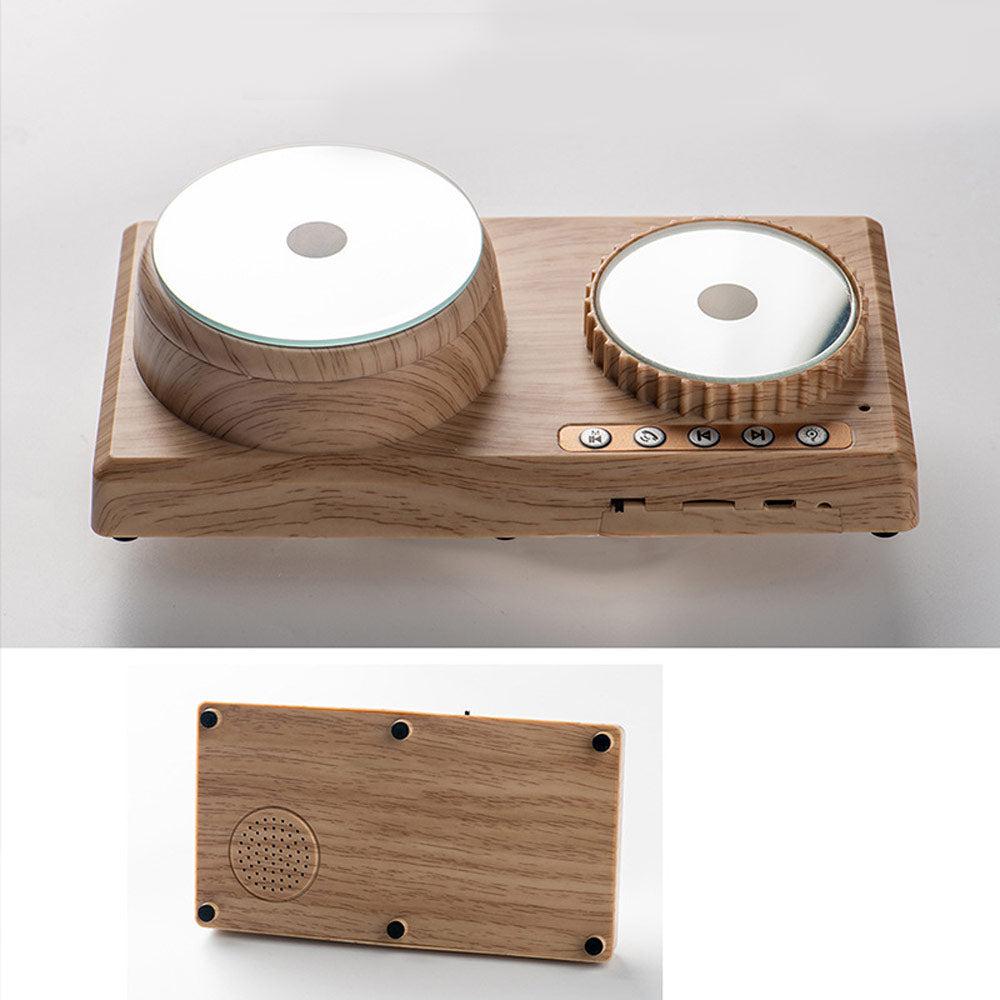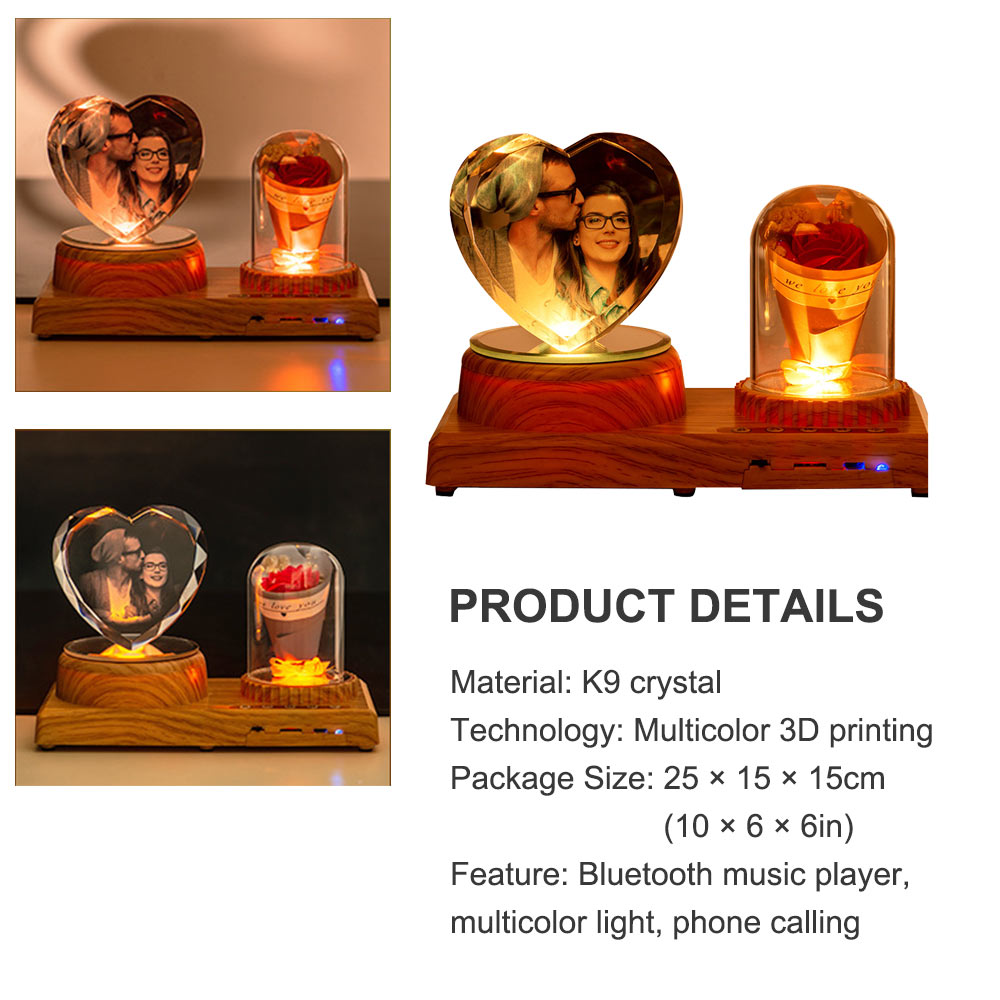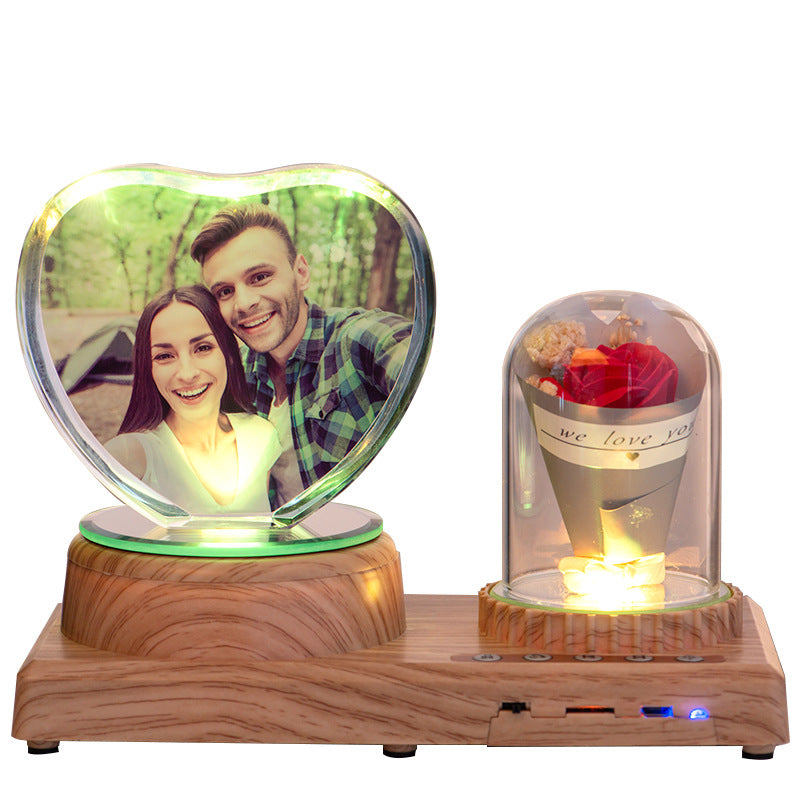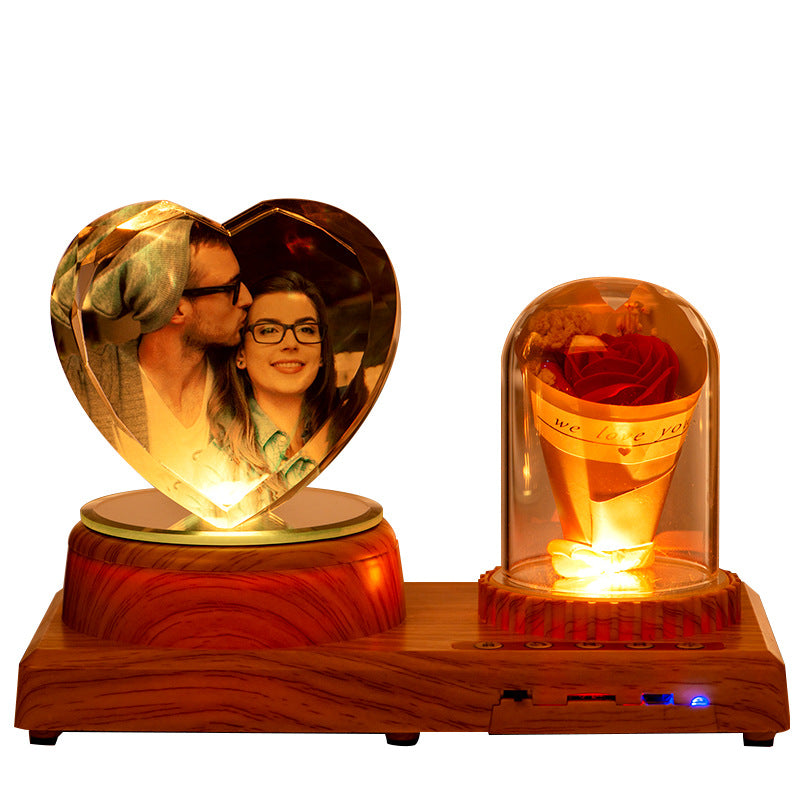 Bluetooth Music Playing Picture Frames Personalized Night Light
Light Up Your Happy Memory
Material: K9 Crystal
It's a crystal photo night light with a 5.0 Bluetooth feature to play music, to have, or to make a phone call. With multicolor 3D printing technology, your photo will be displayed in a heart-shaped high-clarity crystal. This lamp comes with a multicolor of light, which makes it a fantastic night light.
· Preserving your happy moment
Praising a love clear like crystal, lasered your loving photo into a high-clarity crystal that would last for centuries. Perfect gift for Valentine's Day, Mother's Day, anniversary, and any other special events.
· Exquisite souvenir for decoration
How sweet to have a personalized photo night light by your bed or in your precious home, switch on the light and music, cuddling your loved ones in the admirable atmosphere created by the beautiful flow of light.
· Embellished with beautiful rose
A beautiful artificial red rose is preserved in another crystal, words of love written on the wrap, The heart-shaped crystal, the preserved rose, all standing for your long-lasting love.
Bluetooth Music Playing Picture Frames Personalized Night Light