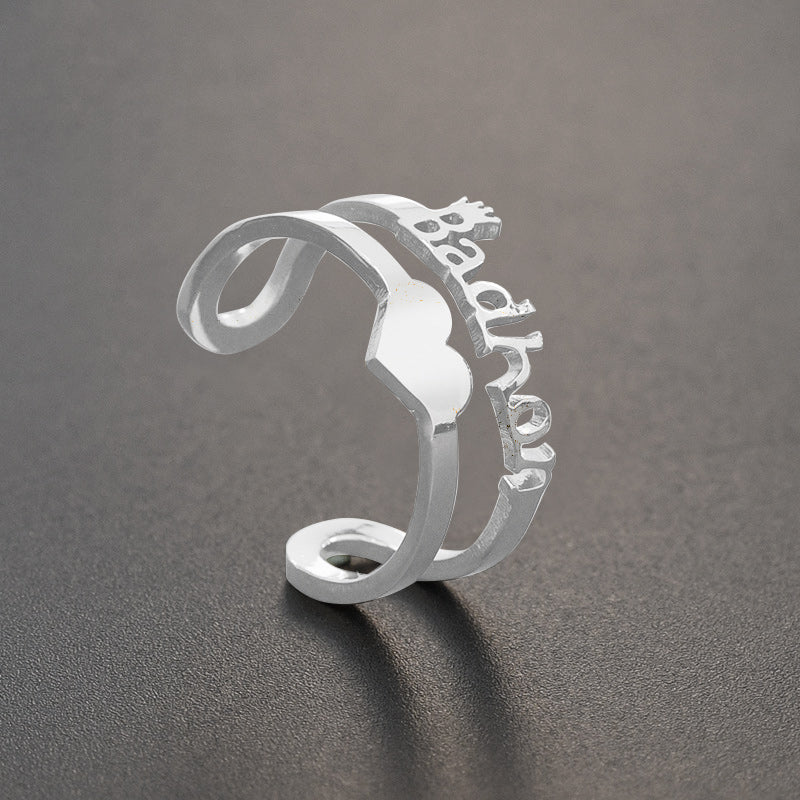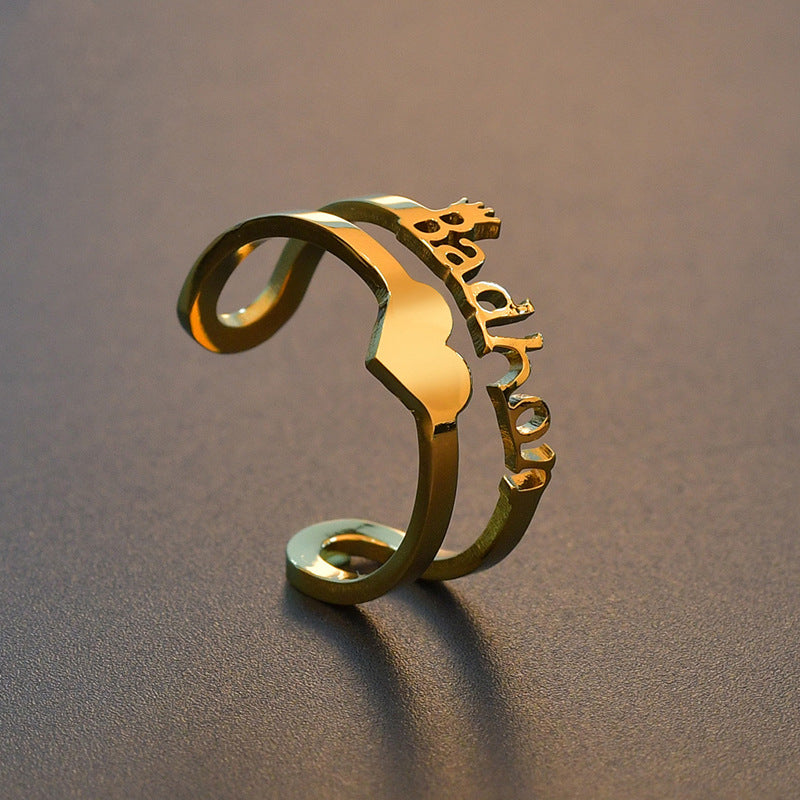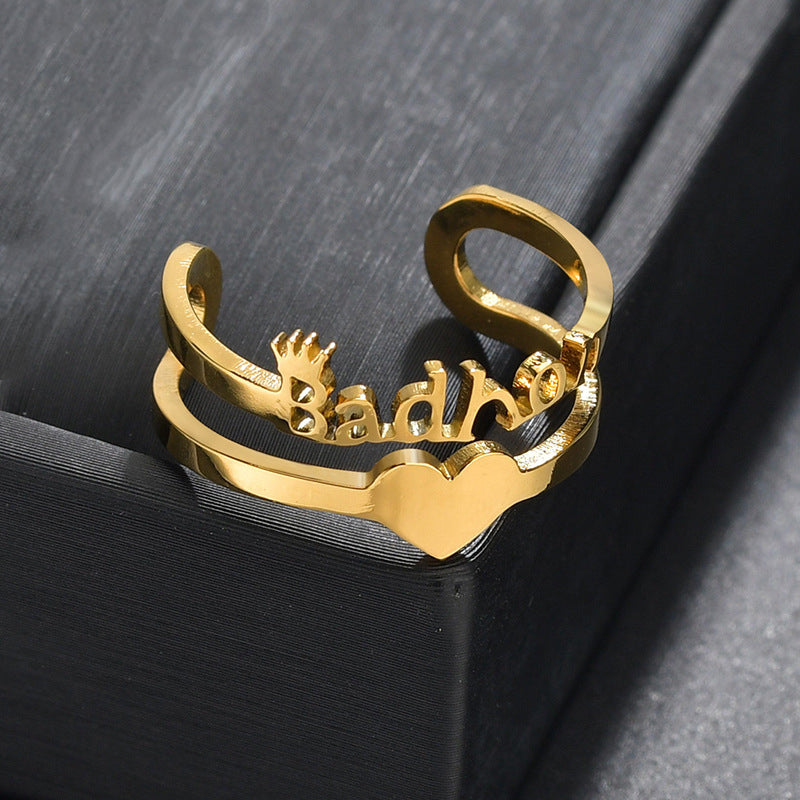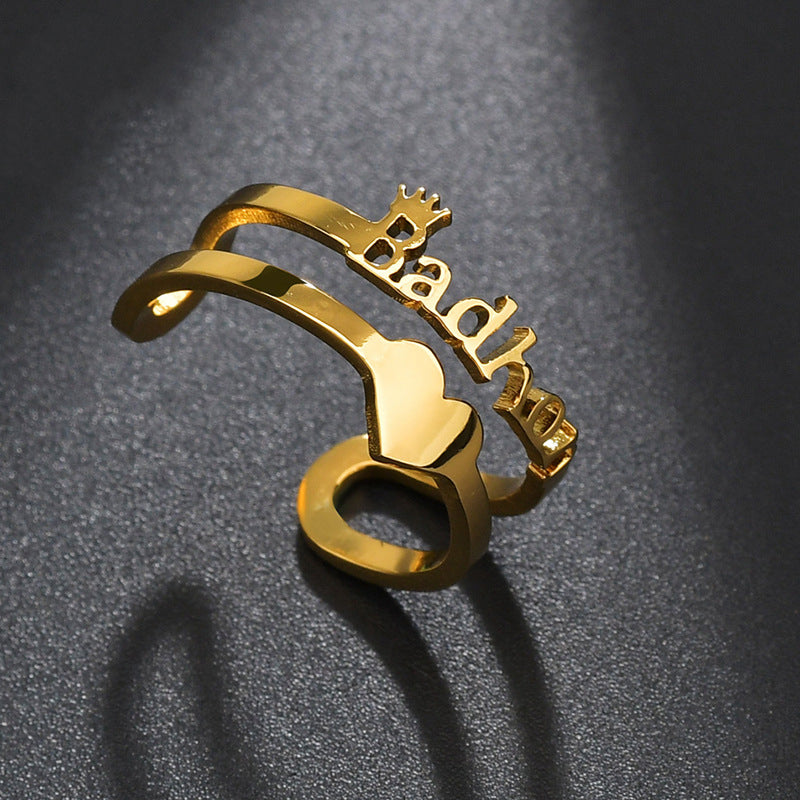 Crown Custom Name Ring Heart Name Open Ring Custom Promise Rings
Translation missing: zh-CN.products.general.description
Celebrate your name in a meaningful way
Material: 316L stainless steel
Size: adjustable
This is an adjustable ring with a personalized shape and a cute heart shape. Turn meaningful names into exquisite jewelry, and send your best wishes.
· Exquisite gifts
On Valentine's Day, birthdays, anniversaries or other special events, make a unique and exquisite ring as a gift for your loved one.
· Fashionable design
The text is written in optional beautiful fonts to shape this unique and exquisite jewelry.
· Make a special ring
Give a special ring to express your feelings and tell how precious the person in your heart is.
· Safe for sensitive skin
The ring is made of stainless steel, does not contain nickel and lead, is lightweight and durable. It is safe for people with sensitive skin or nickel allergy.
Crown Custom Name Ring Heart Name Open Ring Custom Promise Rings