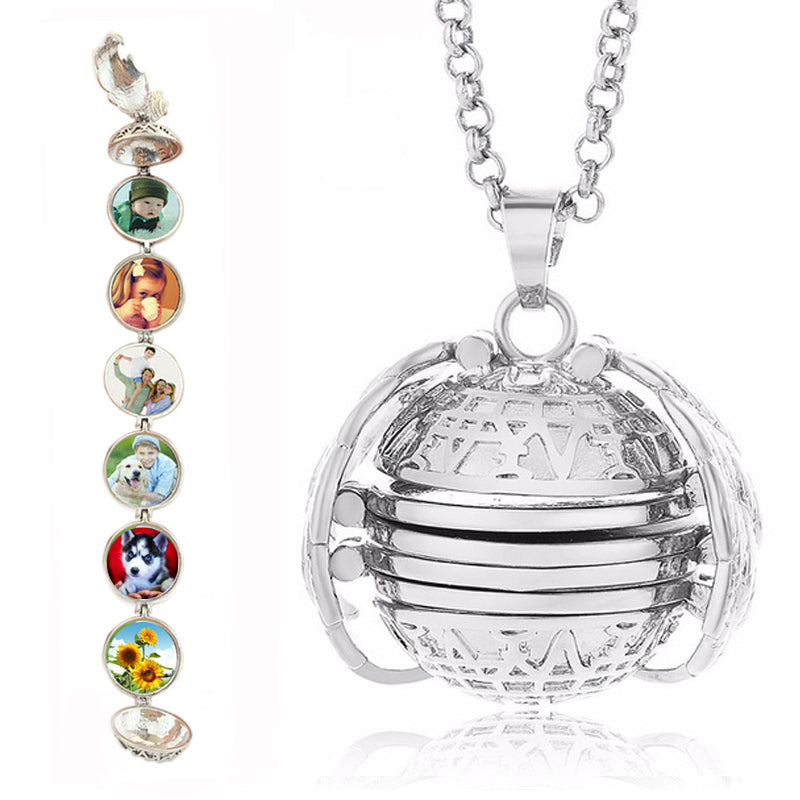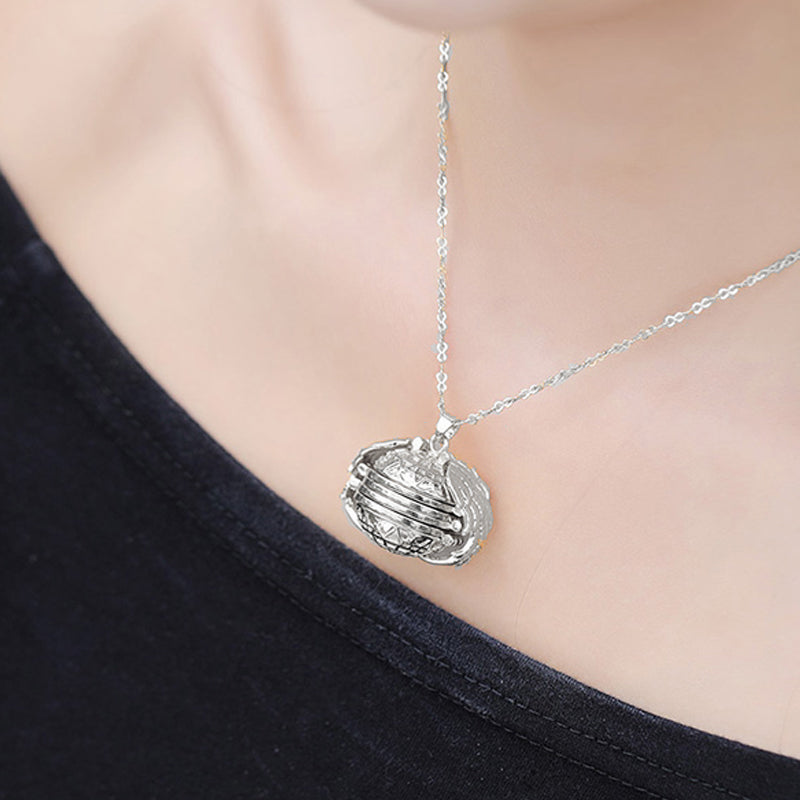 Custom 6 Photos Necklace Angel Wings Photo Locket
Custom 6 Photos Necklace, Custom Your Angel Wings Photo Locket
It's a folding photo locket necklace with a ball shape, the locket is designed with a pair of angel wings. This beautiful clasp pendant is liked by every woman. The jewelry consists of a chain and winged balls with hidden windows for photographs. You can place photos of your loved ones in the windows of the pendant. May Your Love Accompanied with a Guardian Angel, Personalize your angel wings photo charm now.
Delicate Photo Frame
The necklace is designed with the wings of a guardian angel to hold your loved ones' photos inside.  Therefore, the angel will protect you and your lover.
Unique Charm as A Gift
This custom 6 photos necklace is also a unique and beautiful ornament for your accessory, put on this charm and remind your loved ones' smiles. Otherwise, It's a perfect gift for Mother's Day, Valentine's Day, Christmas, Birthdays, June Birthstone, Engagement, Brides, Bridesmaids or Graduation for any woman, teen, child, adult, daughter, granddaughter, girlfriend, wife, fiancee or that special lady.
Lightweight and Beautiful
Made of high-quality alloy, this photo locket keychain comes with a beautiful glossy appearance as it's smooth to expand and fold. In conclusion, it's safe for people with sensitive skin or a nickel allergy.
Discover Even More Photo Necklace:  https://www.koalaprint.com/collections/photo-necklace/
Custom 6 Photos Necklace Angel Wings Photo Locket