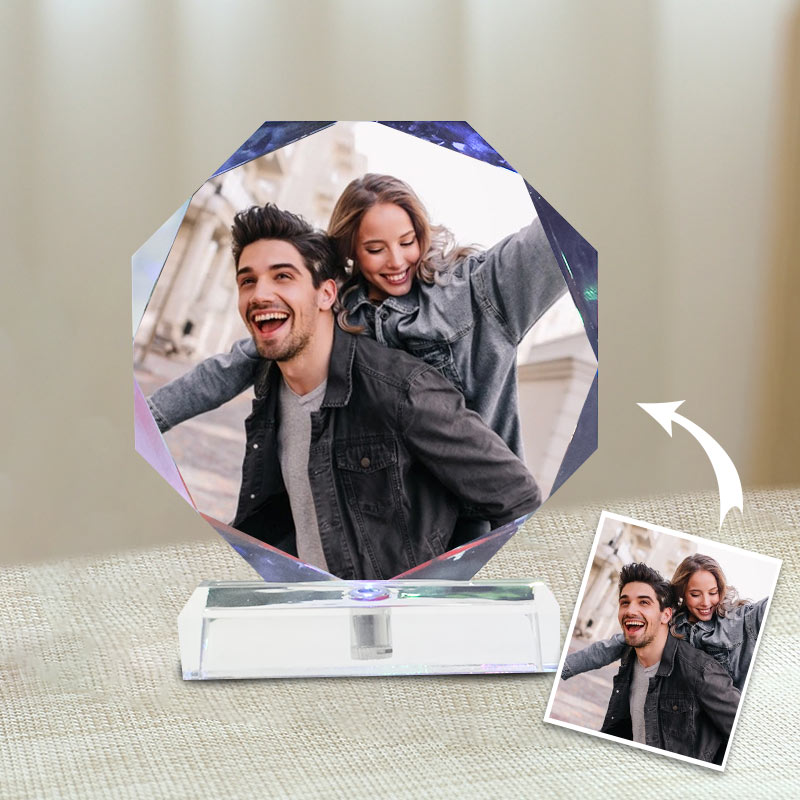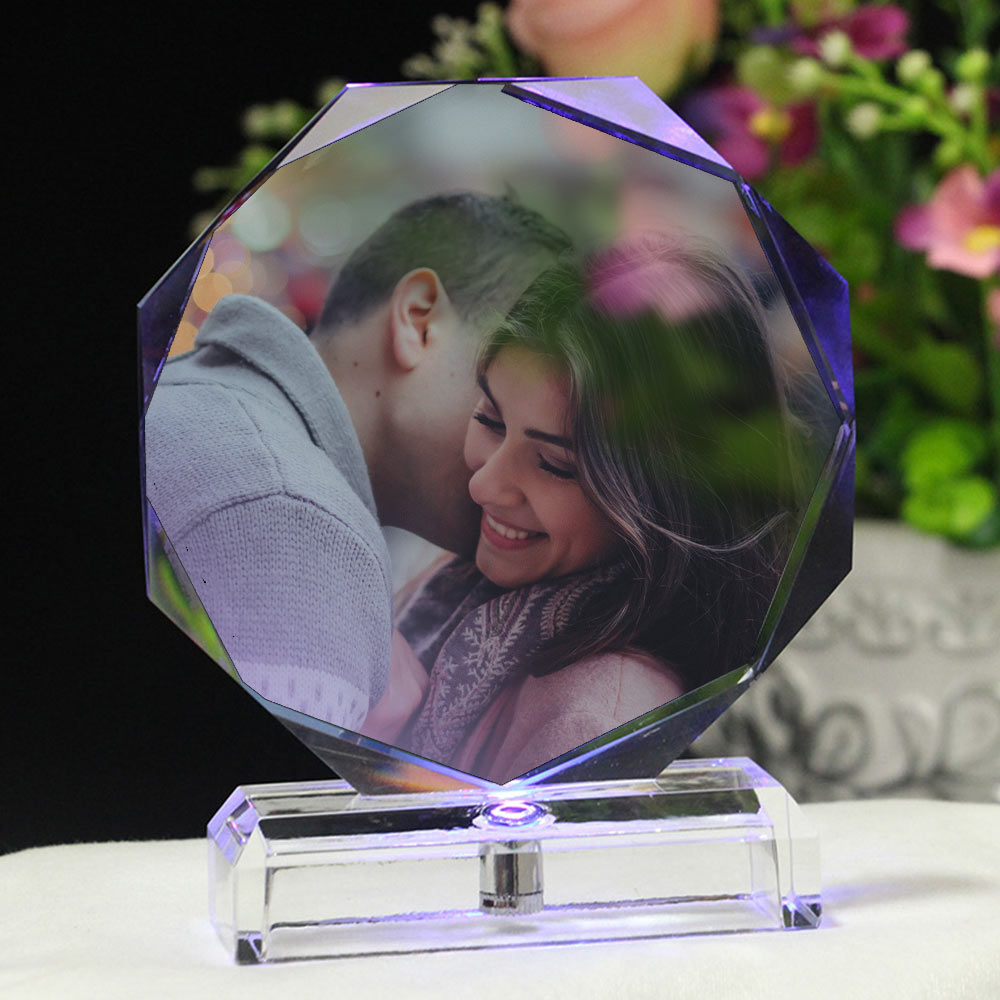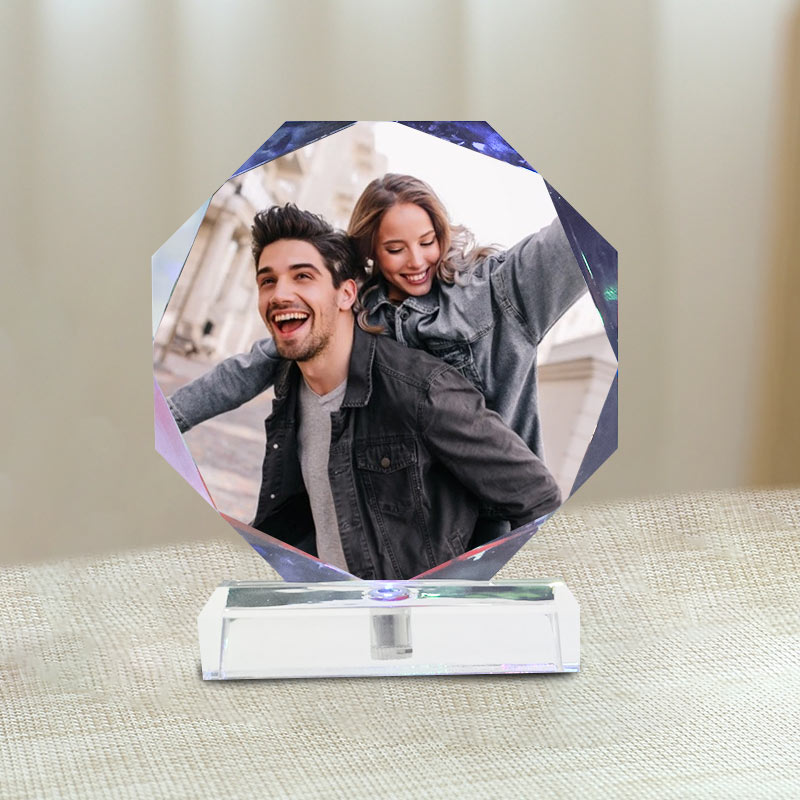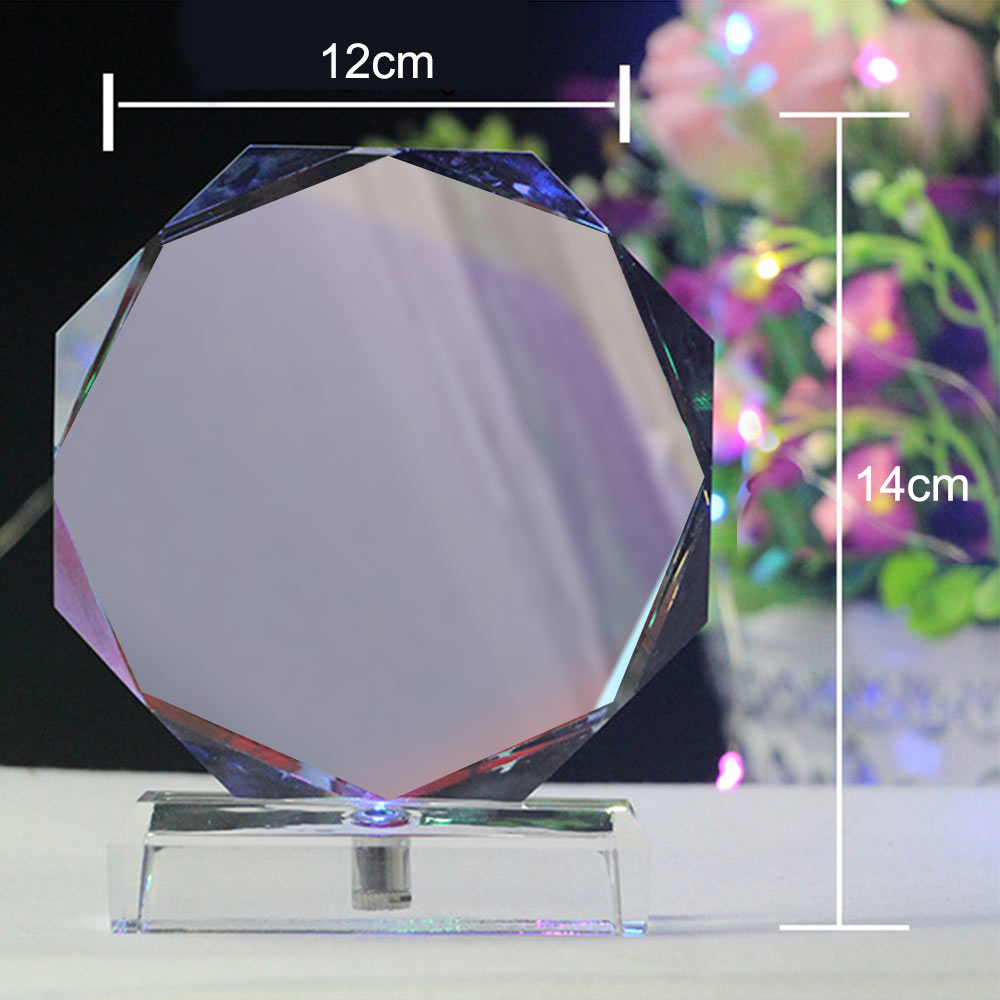 Custom Crystal Photo Frame Octagon Crystal Lamp with LED Light Personalized Photo Gift Crystal Framed Photo
Remembering those Sparkling Happy Days
· Material
White crystal
· Size
11 × 14 × 2cm
It's a large crystal photo stand. With multicolor 3D printing technology, your photo will be displayed in an octagon high-clarity crystal. This crystal stand comes with an LED light feature, which makes it a fantastic table decoration.
· How to turn on the light
-Turn the screw on the bottom of the base clockwise and remove the insulated card.
-Tighten the screw in the counterclockwise direction, the light turned on.
· Preserving your happy moment
Praising a love clear like crystal, lasered your loving photo into a high-clarity crystal that would last for centuries. Perfect gift for Valentine's Day, Mother's Day, anniversary, promotion, and any other special events.
· A unique souvenir
As a material known for the firmness and the beauty of its clarity, which would also be the perfect description of your feeling to your love.
Custom Crystal Photo Frame Octagon Crystal Lamp with LED Light Personalized Photo Gift Crystal Framed Photo