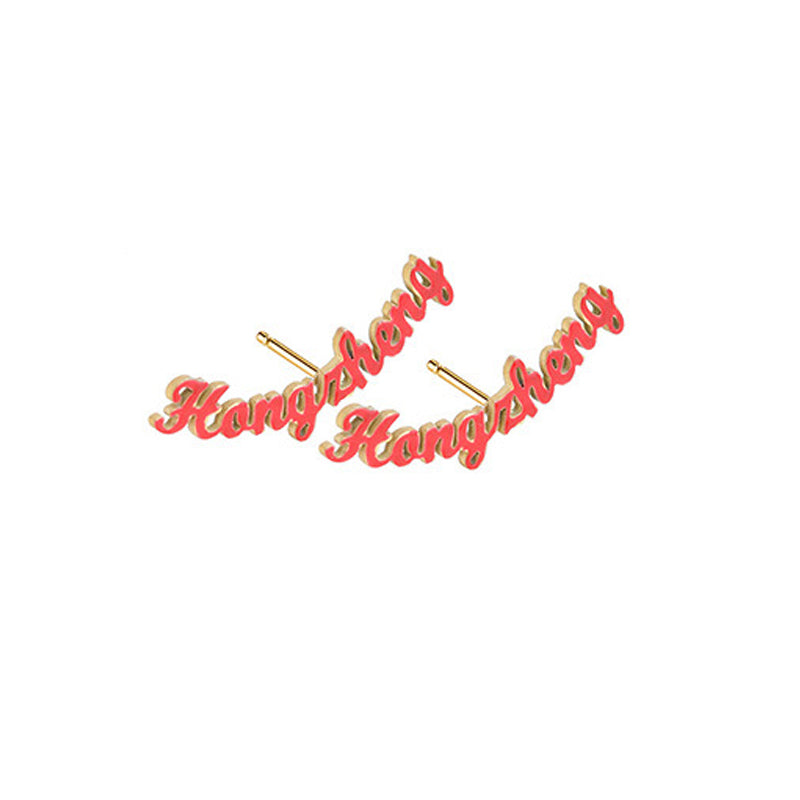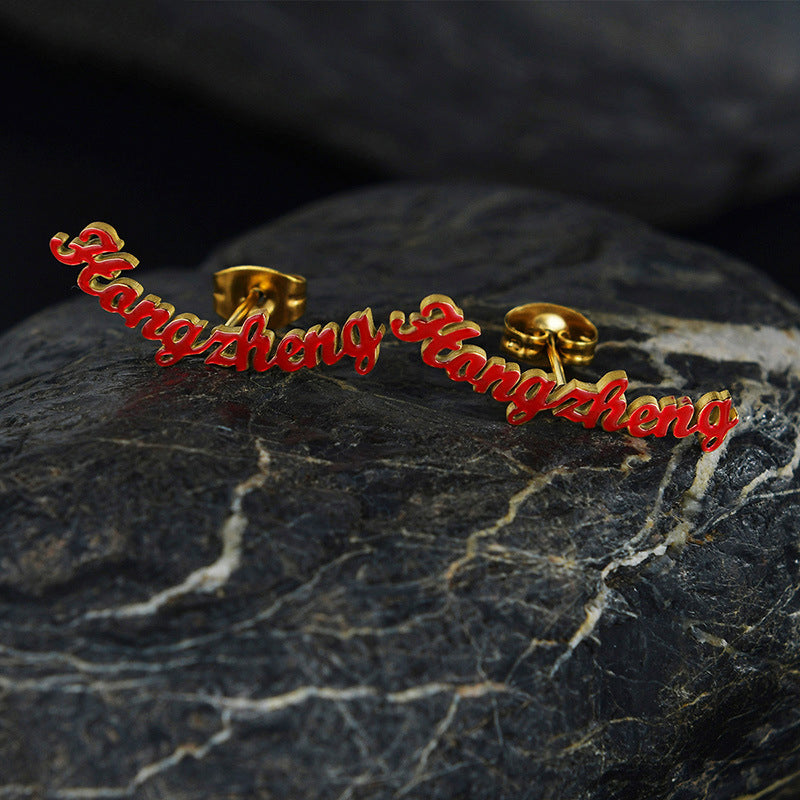 Custom Earrings Dripping Oil Name Earring Personalized Oil Drip Name Jewery
Personalize these Oil Drip Earrings, Make the Bright Red Standing for the Passion in Heart
Material: Stainless steel
Size: Adjustable
It's a pair of gold-plated oil drip earrings personalized with your name. With a unique text and a stylish design, this bracelet is the perfect gift for your friend or family.
· Exquisite gift
It's a piece of jewelry that comes more than just an ornament but a container of your feeling to someone, which makes it a perfect gift.
· Vivid color
The personalized text area is covered in bright red dripping oil and brings out a lively look.
· Safe for sensitive skin
The earrings are made of 304 stainless steel that is low nickel and safe for sensitive skin.
Custom Earrings Dripping Oil Name Earring Personalized Oil Drip Name Jewery