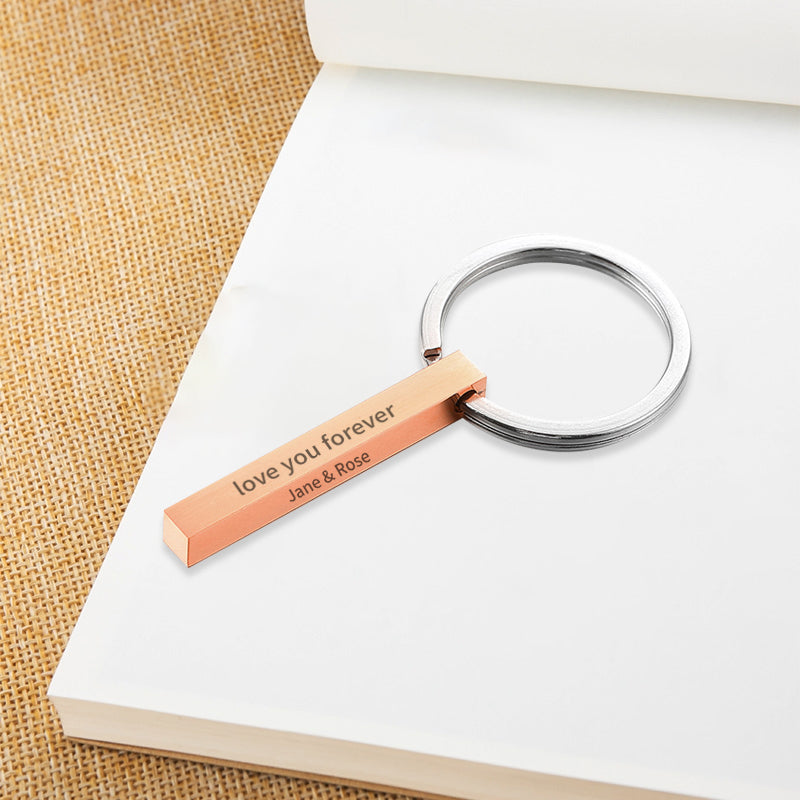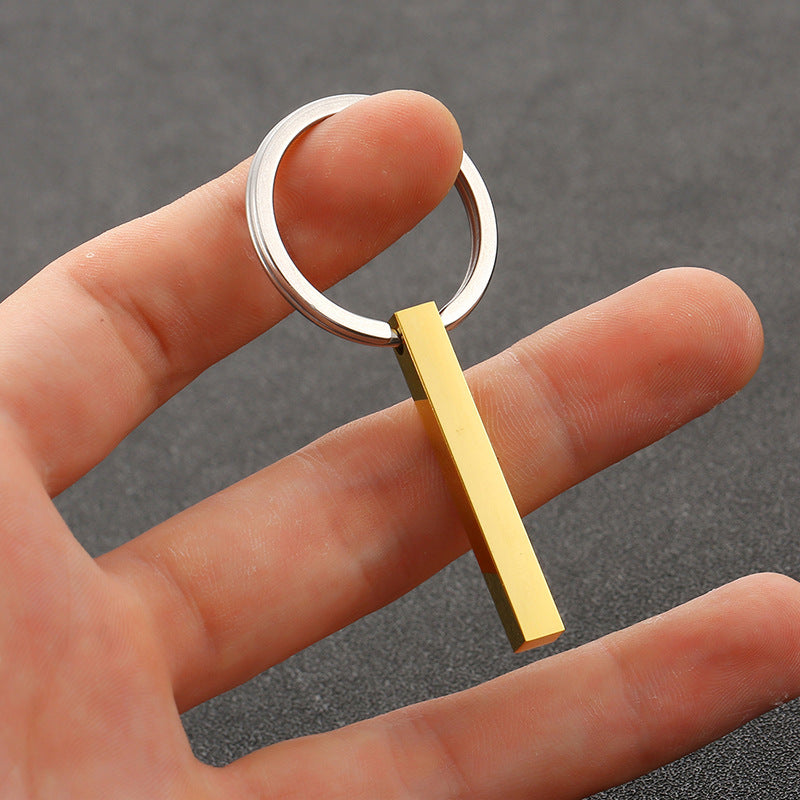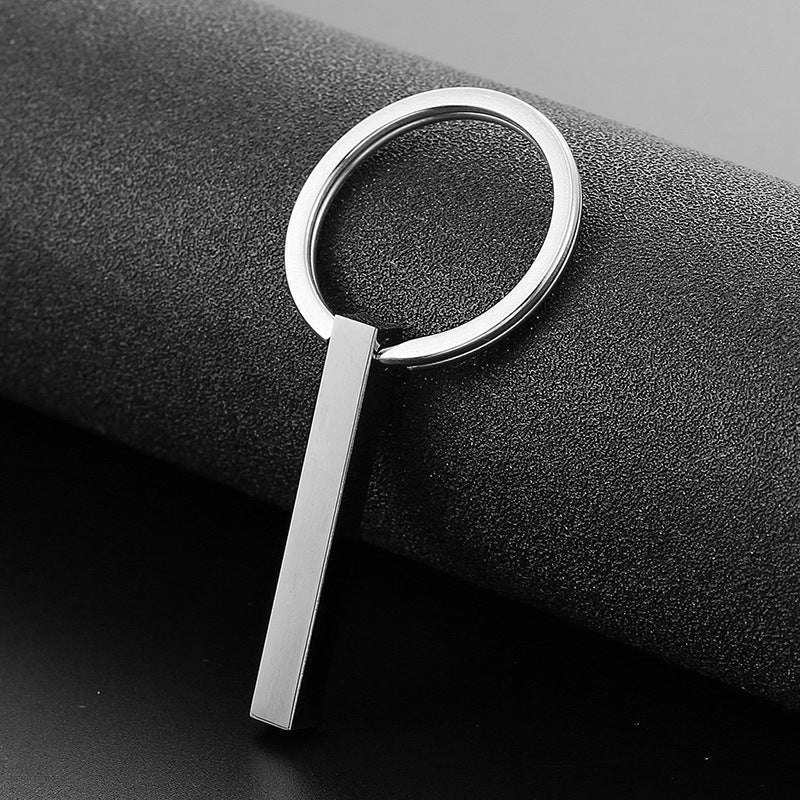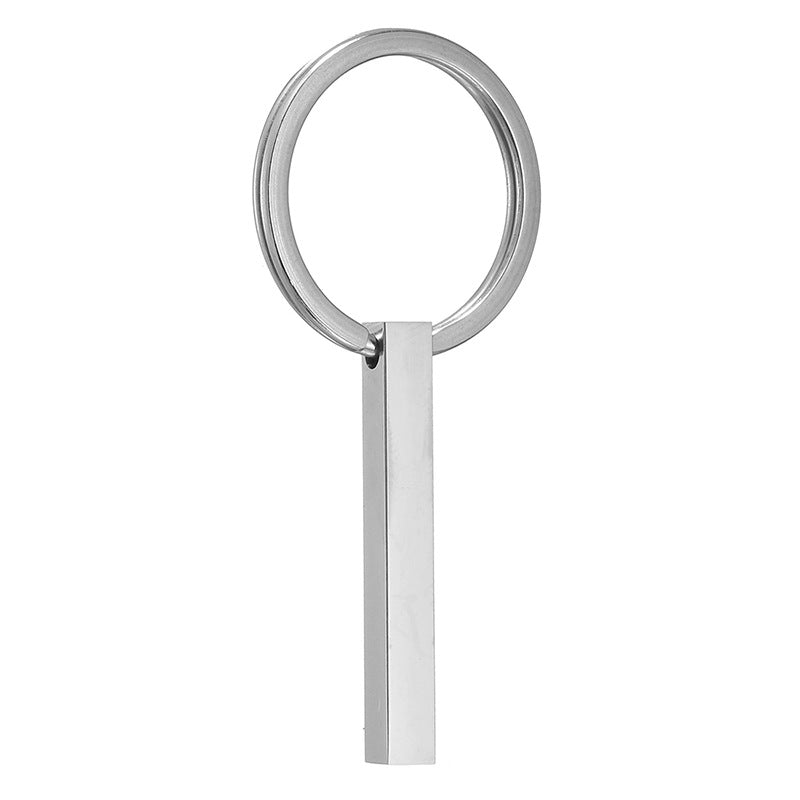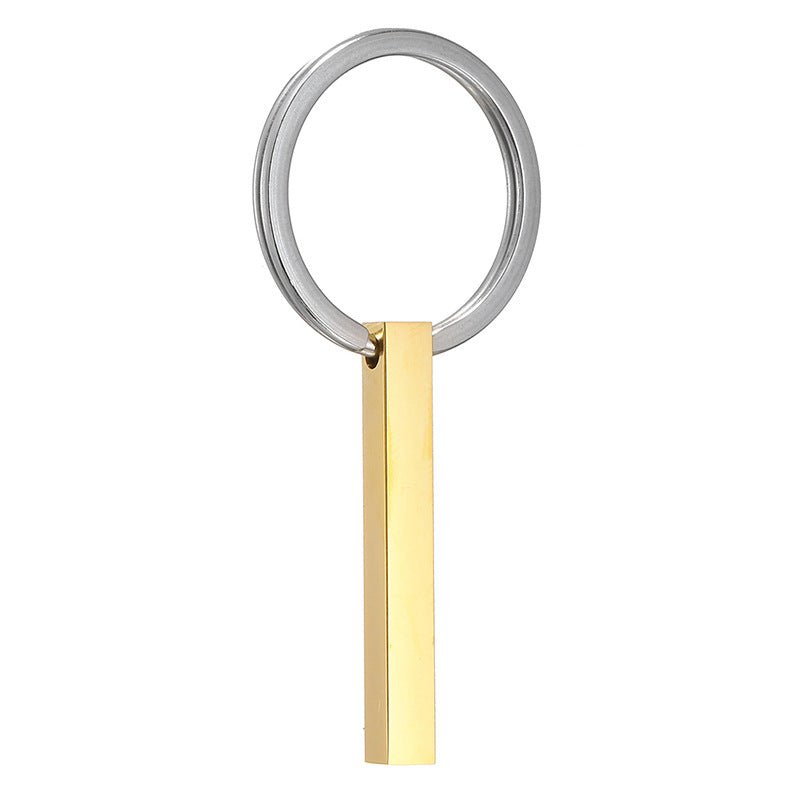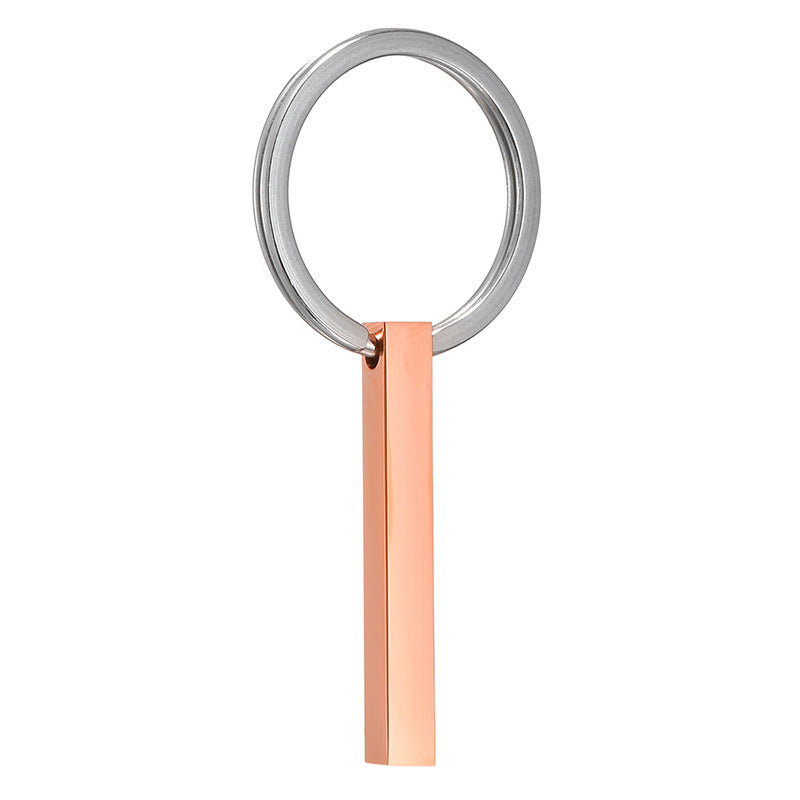 Custom Metal Bar Key Chain 4 Sided engraving Personalized Keychain
Personalized Key Chains with 4 Sided Engraving Metal Bar
Material: Stainless steel
Size: Approximate 1.6 × 0.2 × 0.2"
It's a metal bar key charm that allows 4 sided text engraving.
· Simple but meaningful
4 words or sentences could combine with a lot of meaning. Carve your personalized content in this fine-cut metal bar and make your unique key charm.
· Gift for family or friend
An exquisite metal bar that holds 4 significant sentences or words is suitable as a gift for a tough one.
· Durable key charm
The keychain is made of durable stainless steel. High-quality cut edges provide a delicate metal bar. It could be your beautiful ornament and a practical key reminder.
Custom Metal Bar Key Chain 4 Sided engraving Personalized Keychain