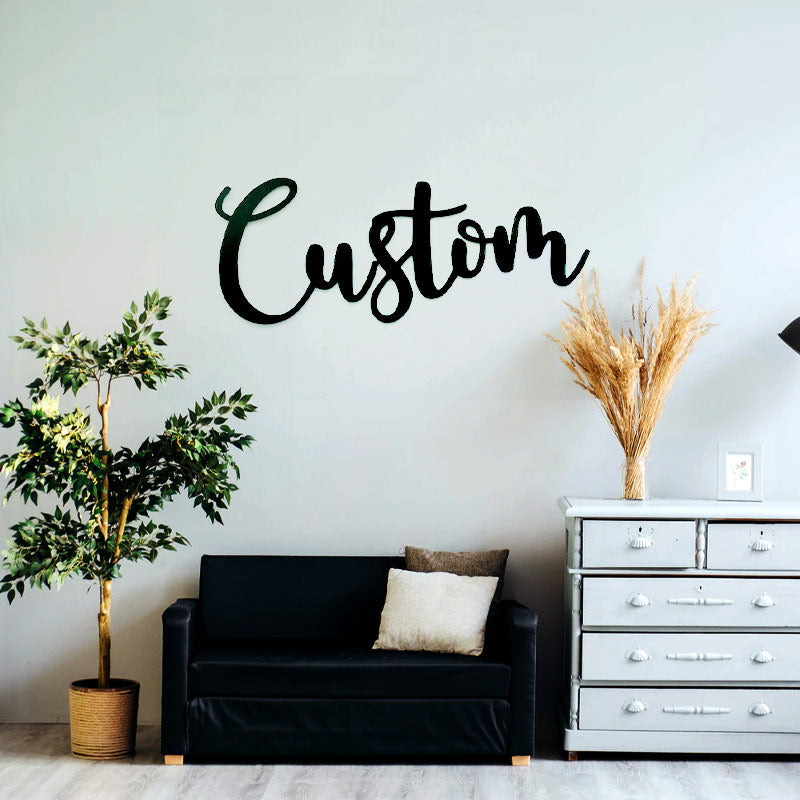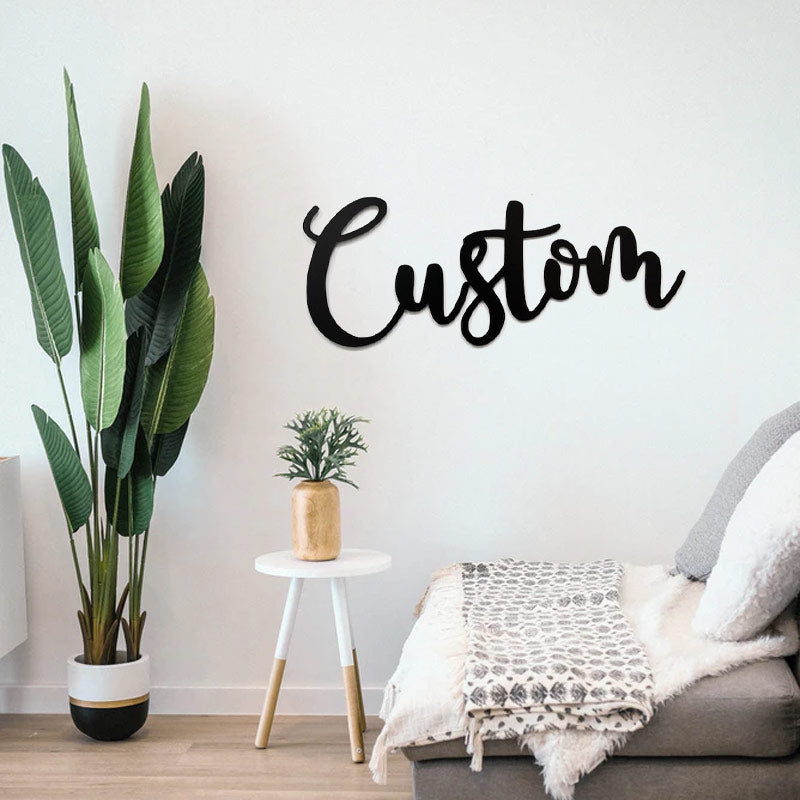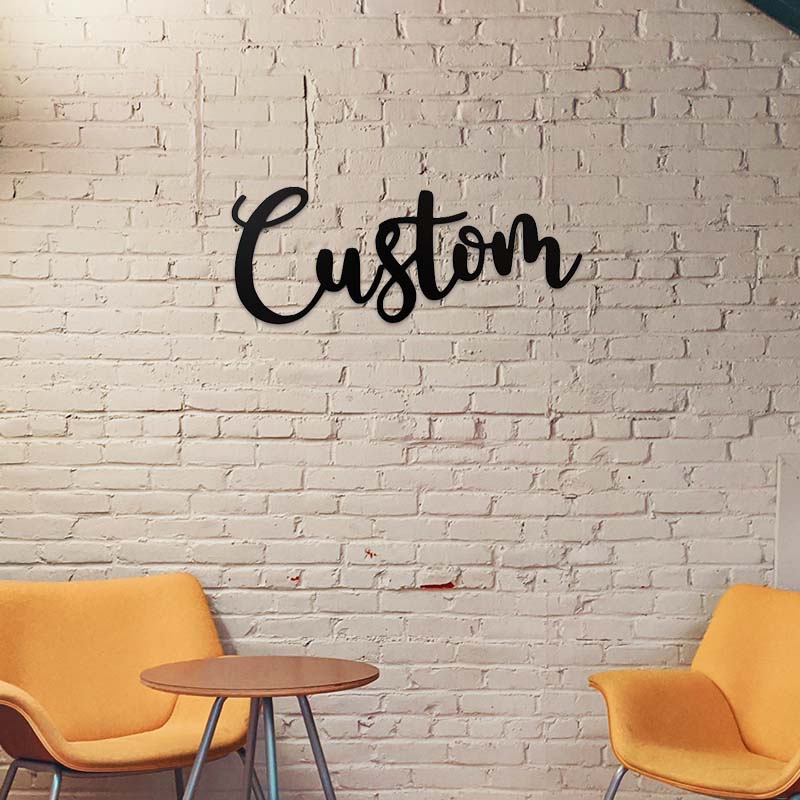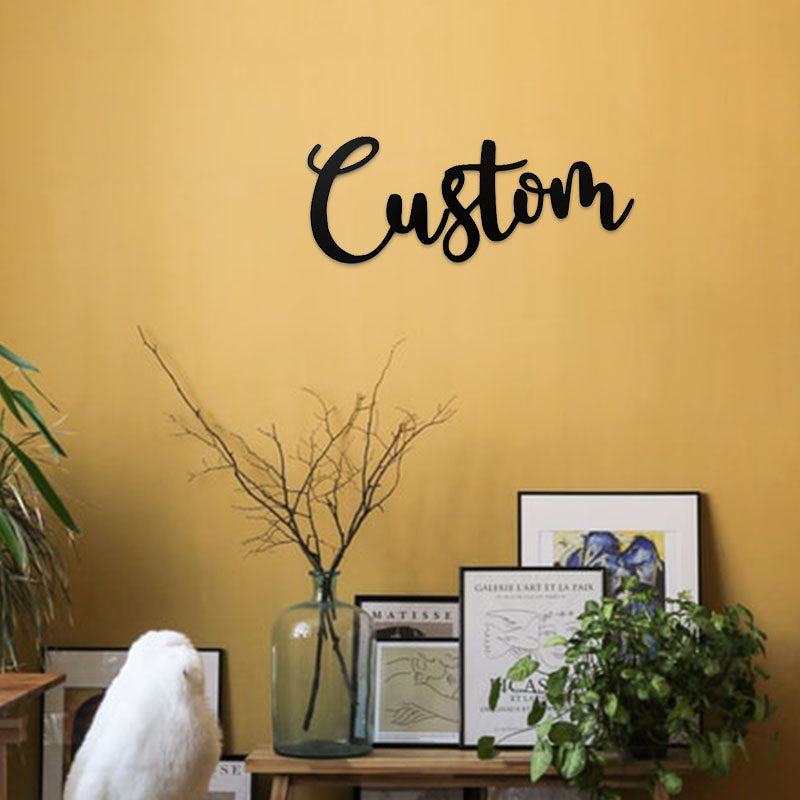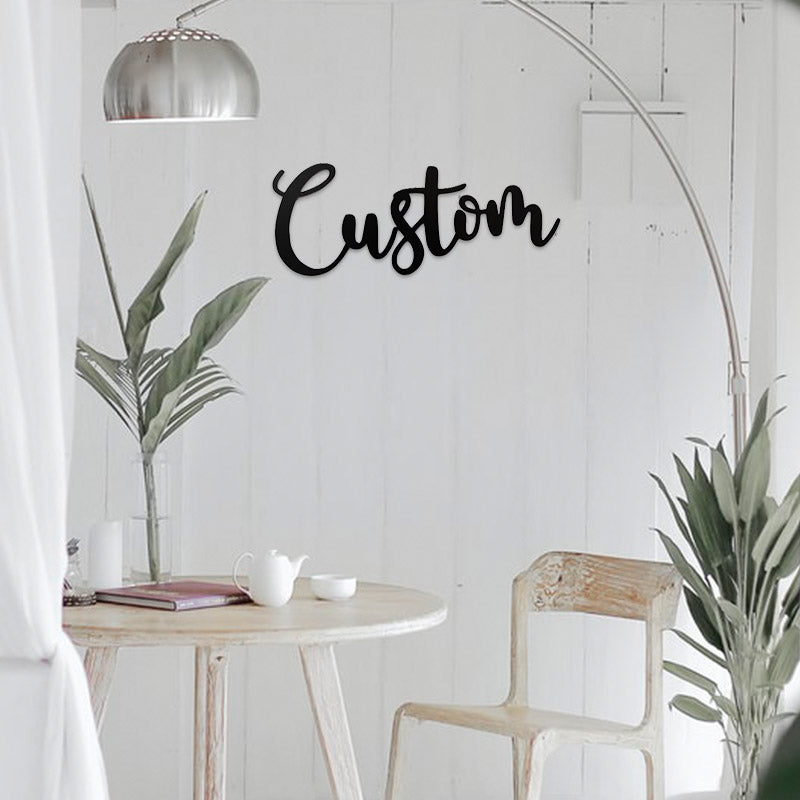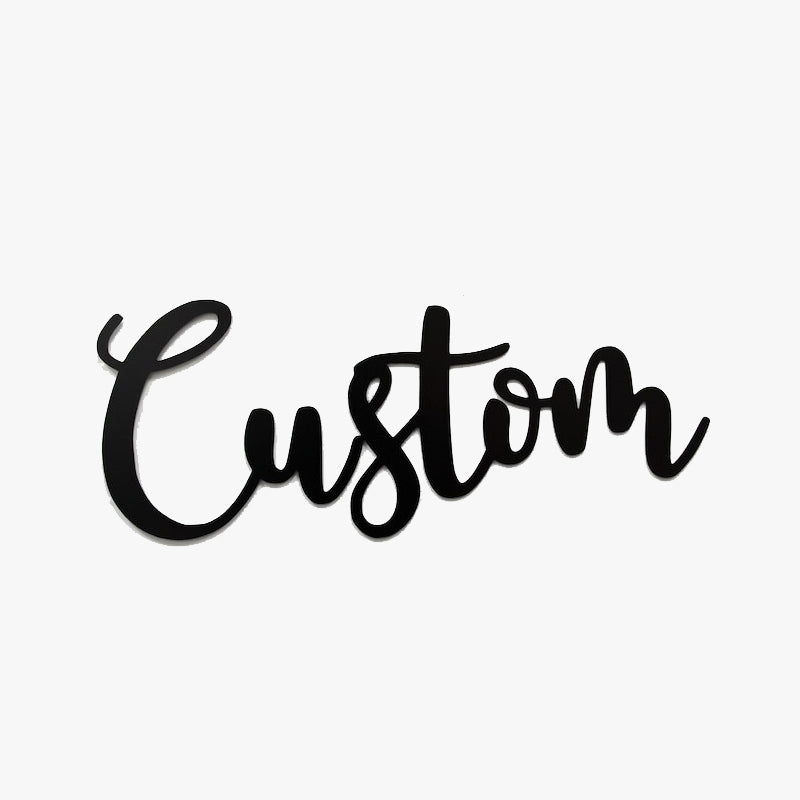 Custom Metal Name Sign Metal Name Sign Wall Decor
Custom Metal Name Sign, Custom Your Metal Name Sign
Choose the size of your custom metal name sign first. We have 3 sizes include 14″, 18″, 22″. Then you can customize the text. Add your text, up to 20 characters! This metal name sign can be customized by your name, numbers or words you like. Of course, the text can be a sentence to your lover. This is a sign you can customize with any message you like and can decorate your walls. Whatever, I believe you will express your attitude with these custom words. 
Freedom Design
This custom metalwork is a hit! You can design your metal sign freely in Koalaprint. We don't set limits for you, just like your life, there are no limits. So express yourself to your heart's content!
Widely Used
You can decorate your living room, bedroom or dining room. Suitable for anywhere in your house. Not only as a room decoration but also in your store with a personalized style. Or the perfect gift for a loved one. This custom metal name sign is the best gift we have prepared for you. If you have friends decorating the house, you can also bring blessings and give this metal sign as a gift to friends or family. It can be a unique gift for every festival, birthday, and anniversary as well. 
High-quality Material
This name sign is made of high-quality metal, durable, waterproof and rustproof. So it has a certain anti Strike ability, will not be easily damaged, has high strength metal protection, high safety factor index. So you can buy with confidence.
Discover Even More Styles to Decoration in Our Yard Art: https://www.koalaprint.com/collections/garden-metals/
Custom Metal Name Sign Metal Name Sign Wall Decor