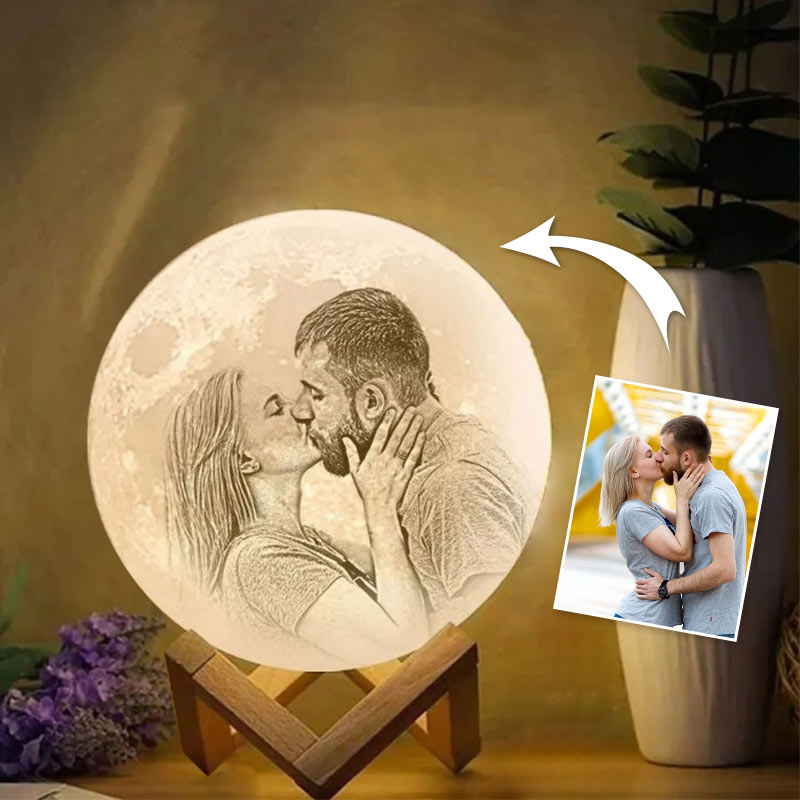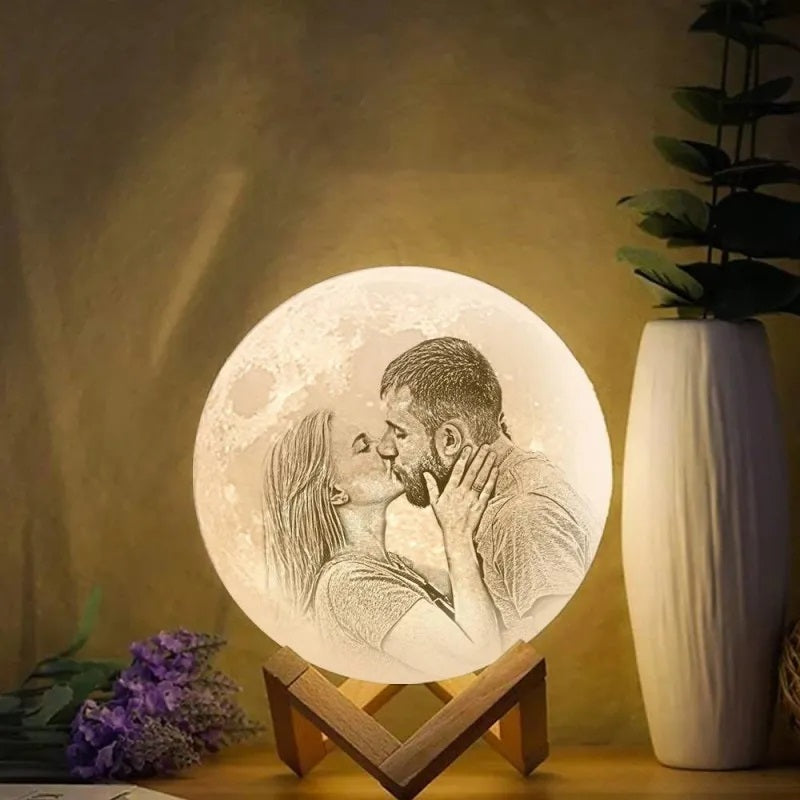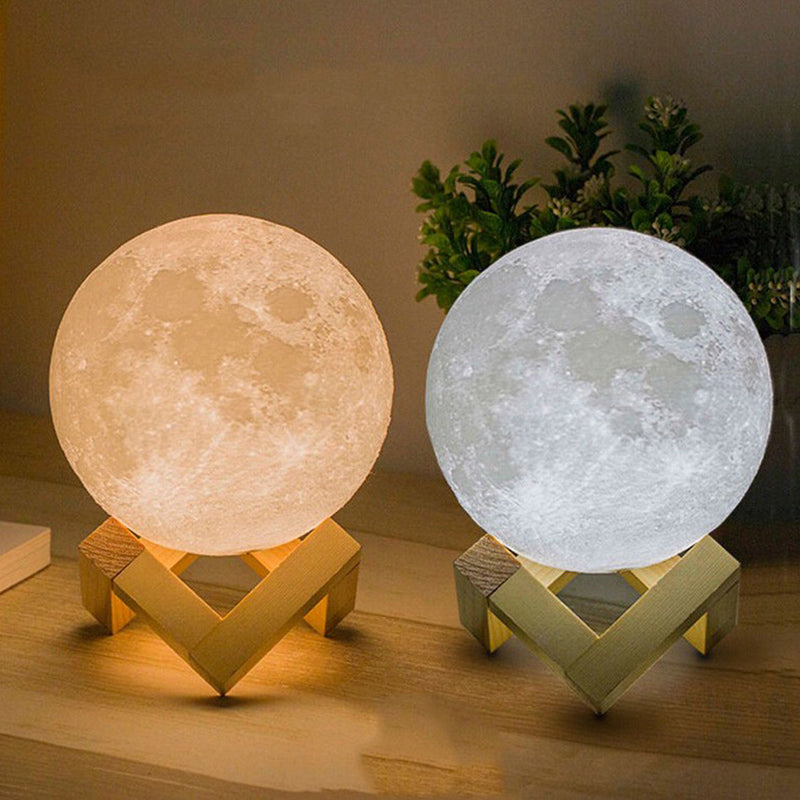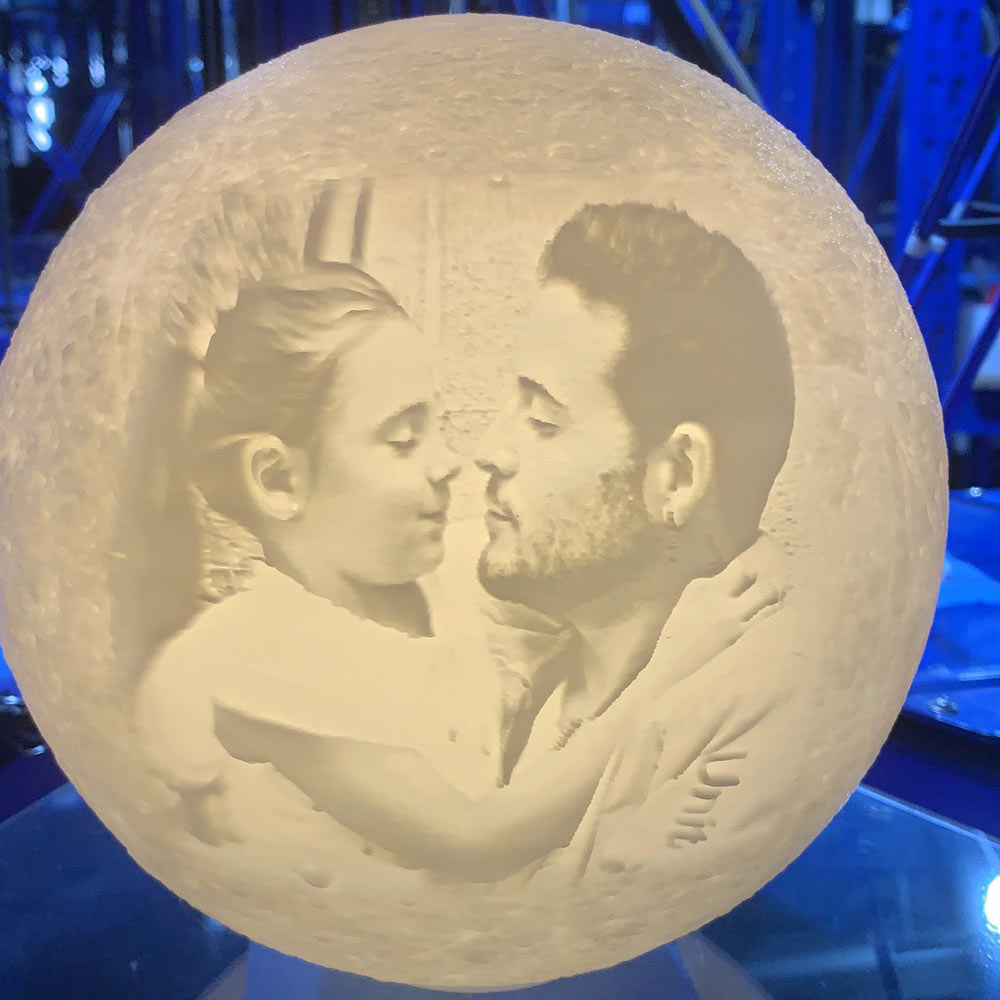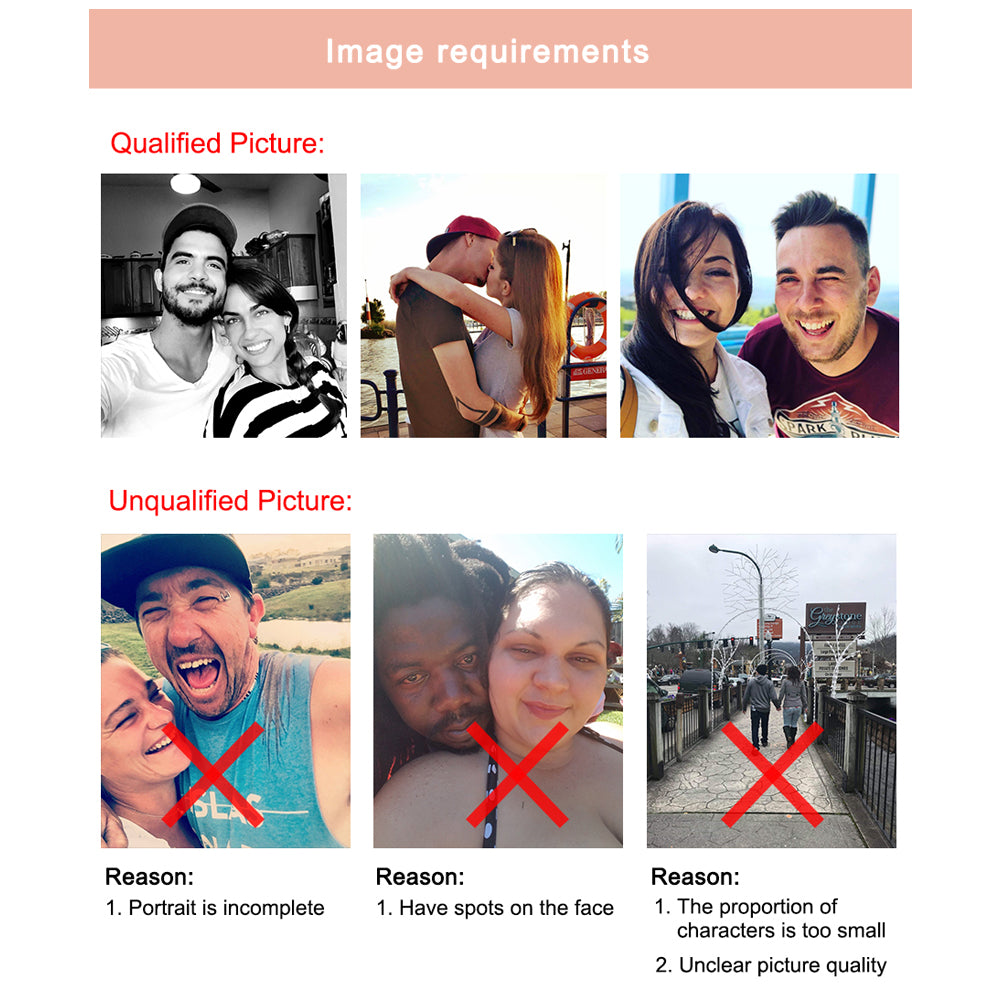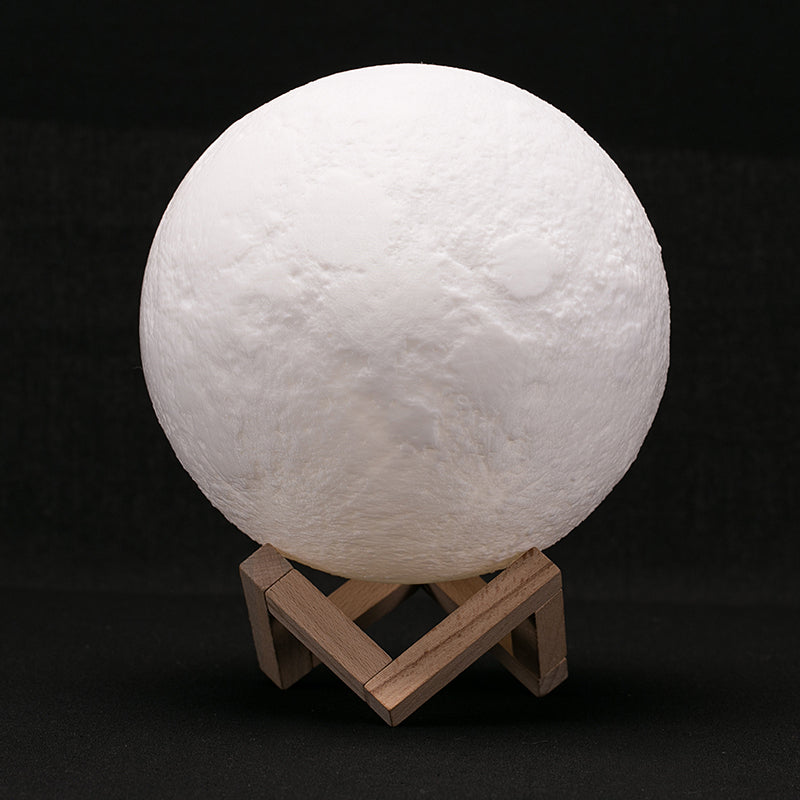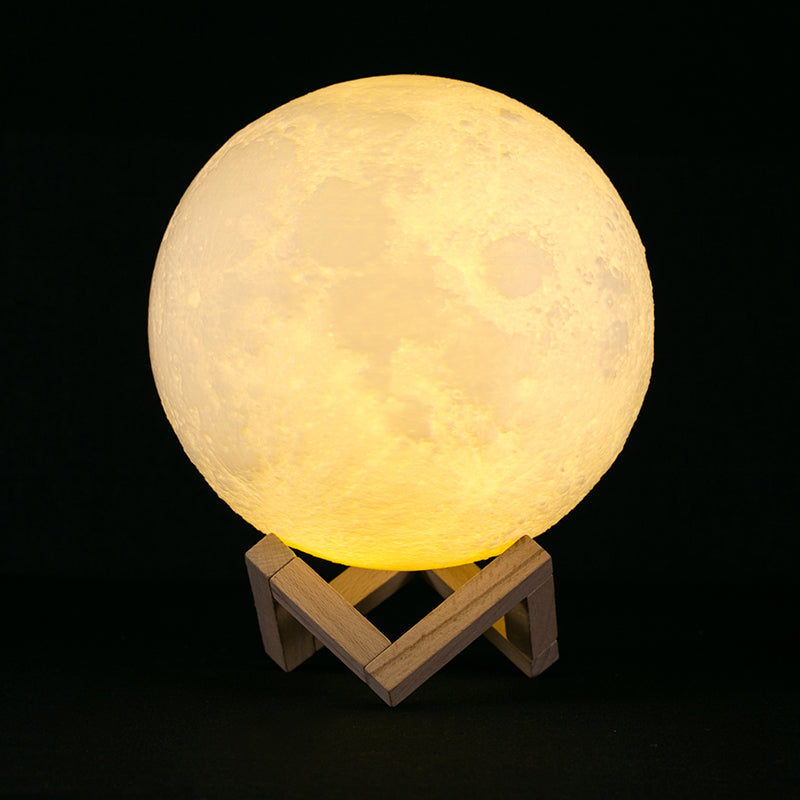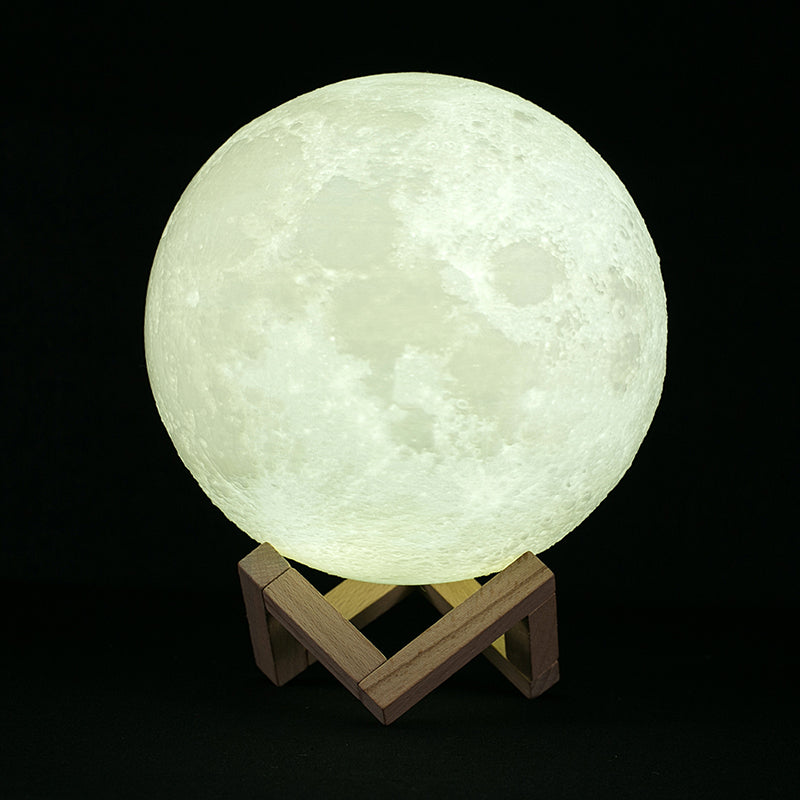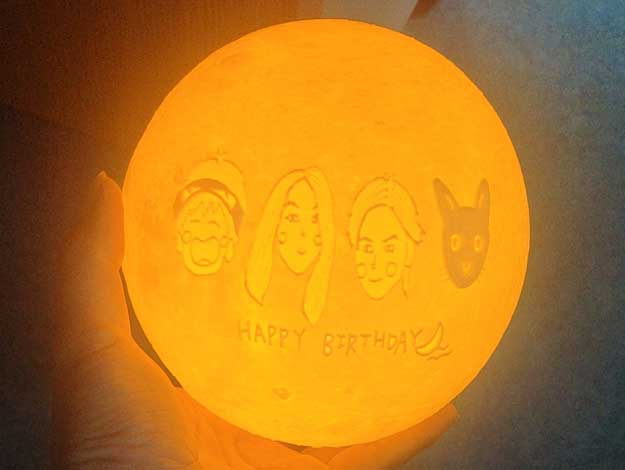 Custom Moon Lamp with Photo 3D Printed Moon Lamp Night Light
Bring Down the Moon For Your Love
It's a 3D printing battery moon lamp that allows photo printing on it. The color of the lamp can be touch to switch. How romantic to save your memory in this little moon.
Build You a Unique Moon
With one photo, this moon will be the ever special artwork. Bring the moon down into your home. Send the moon as a gift and send your best wishes. Suitable as a birthday gift, anniversary, souvenir, etc.
Easy Touch Control
Touch the metal spot at the bottom of the lamp to switch colors. Long time to touch the spot to dim brightness.
Add Special Feeling to Memory
Moon is always a carrier of memory, print your photo on the moon lamp, an ever romantic way to preserve your precious memory.
True Texture of The Moon
Based on astronomical data of the actual satellite, using cutting-edge 3D printing technology, the delicate curves and mountains on the sphere have been designed to portray the moon's surface precisely.
Eco-material
This moon lamp is made of food-grade PLA material that is degradable. With a long-lasting battery, this moon lamp can be on for 12 hours after 2 hours of charging. Different brightness may last differently, touch the metal spot long to dim brightness.
Care Instruction
Gently wipe off the dust with a dry cloth.
Custom Moon Lamp with Photo 3D Printed Moon Lamp Night Light