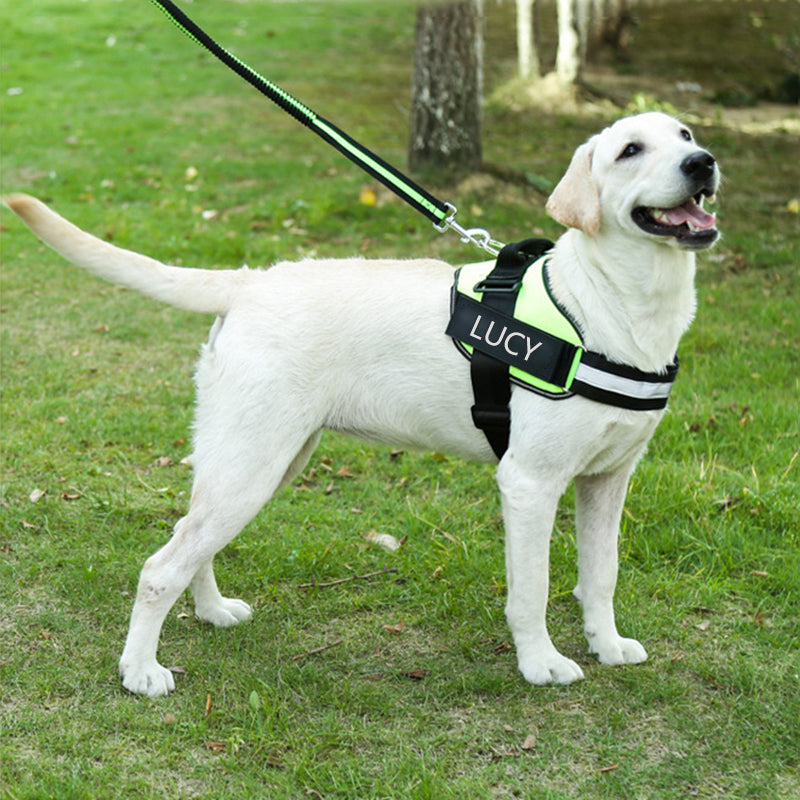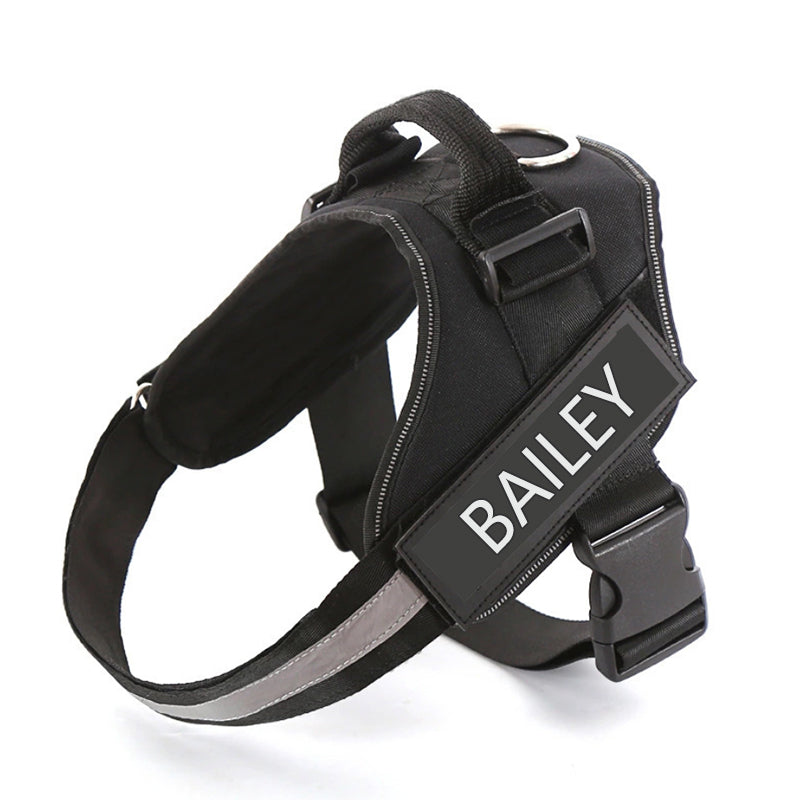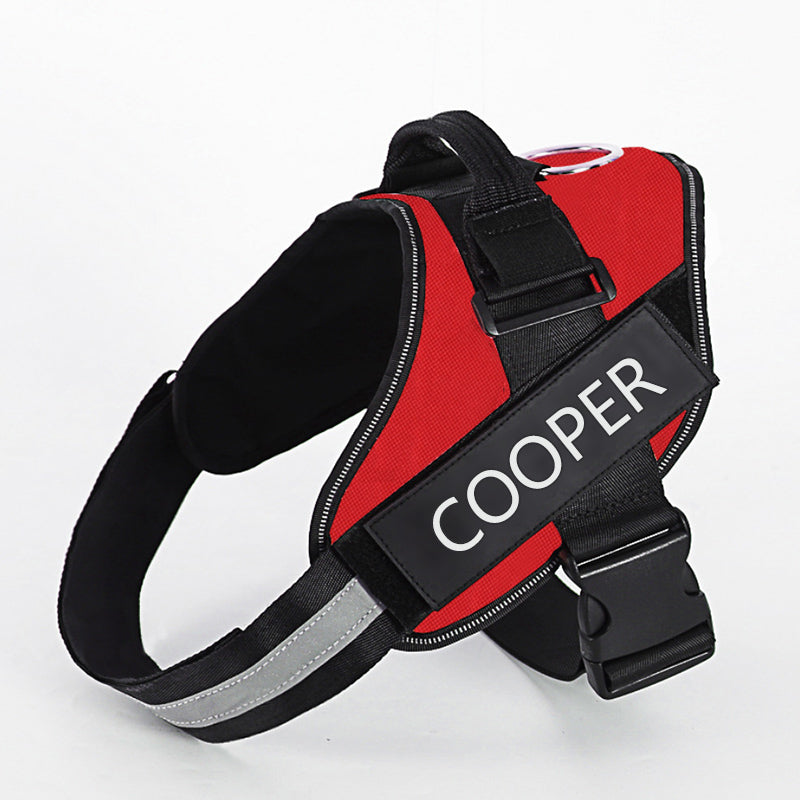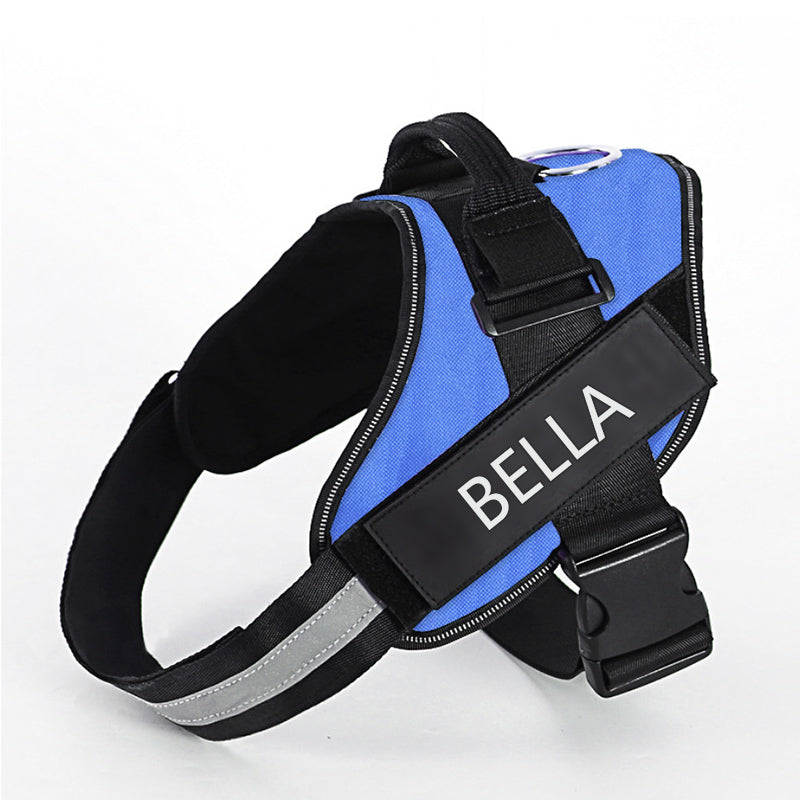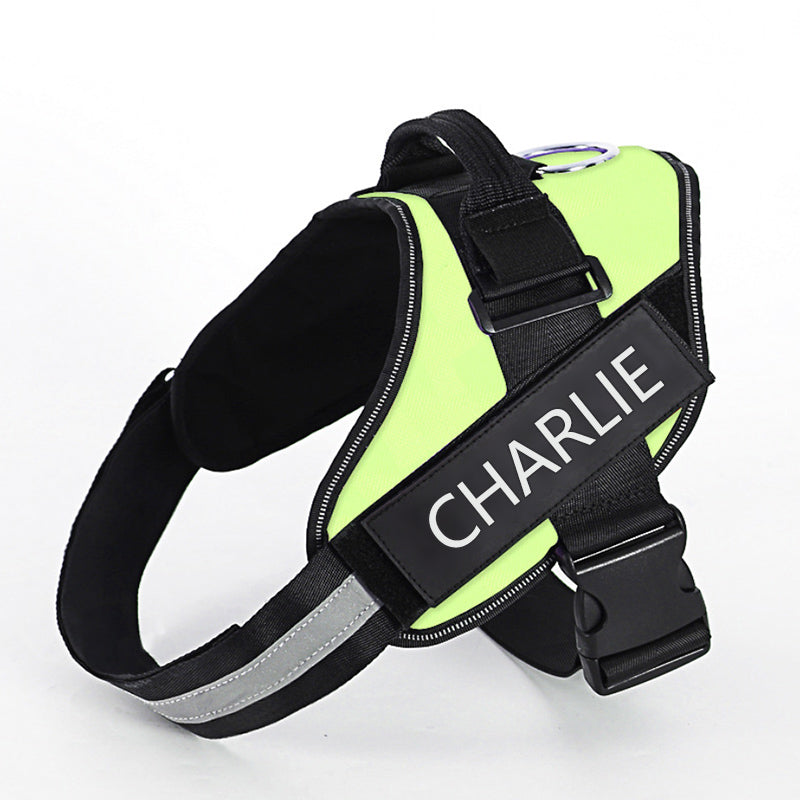 Custom Name Adjustable Dog Vest with Name Personalized Breast Strap Chest Sleeve
Dress Your Buddy in Style and Enjoy Outdoor Activities
Material: Nylon
Size: 8-17 lb(XS)/15-28 lb(S)/28-44 lb(M)/42-55 lb(L)/55-77 lb(XL)/77-132 lb(2XL)
It's a durable dog vest with a name. This unique dog vest could bring your buddy a fashionable look.
· Easy to identify
With a name printed on the strap, your pet could be easily identified when it gets lost. Personalize your animal buddy a unique breast strap.
· Reflective strap design
These multicolor breast straps are designed for the most lively dogs. The reflective strap on the front provides your pet a safe night walking.
· Thicken material
The handle on the back has been thickened to provide a steady grip and a stainless steel ring on the back strap helps you to restrict your pet firmly.
· Durable
The breast strap is buckle closure, which is easy to put on and take off.
Custom Name Adjustable Dog Vest with Name Personalized Breast Strap Chest Sleeve