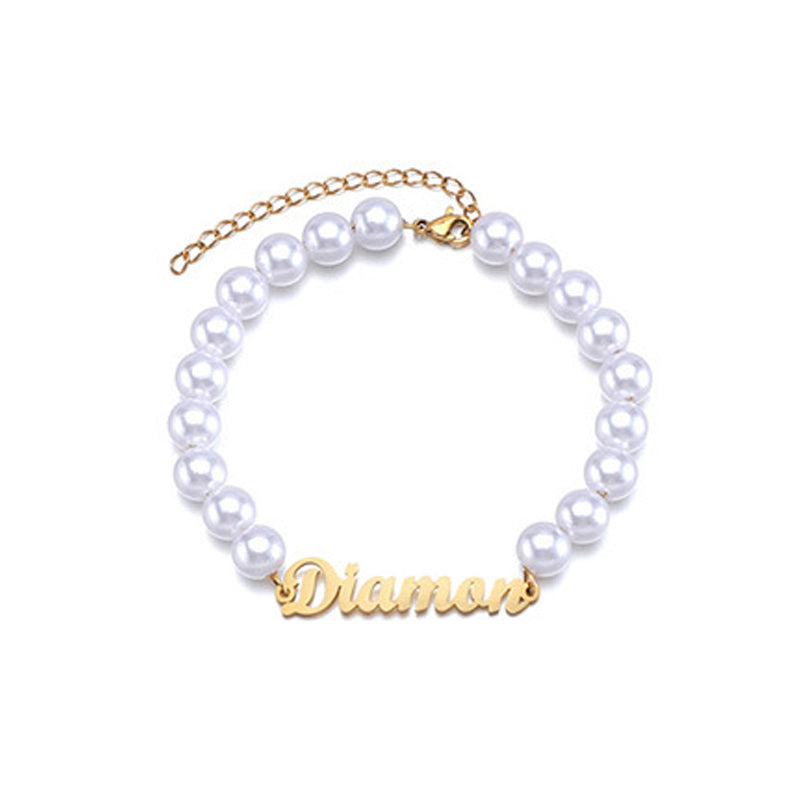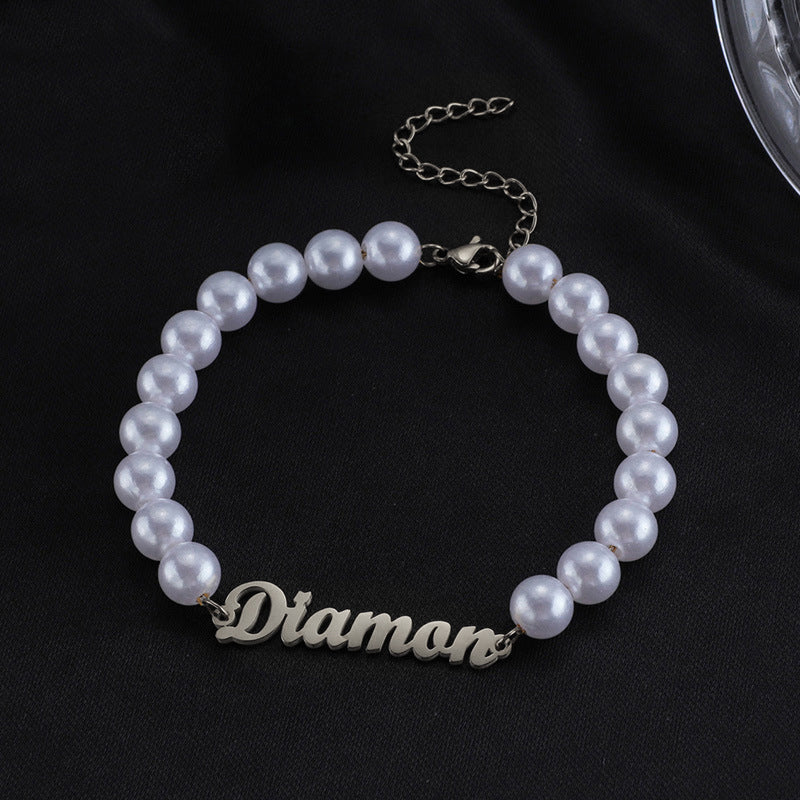 Custom Name Bracelet Pearl Chain Charm Bracelet Personalized Name Bracelet for Women
Make a Name Beautiful Like Pearl
Material: Pearl, titanium
Chain Length: 6"/8"
Create a beautiful pearl chain bracelet with your name and bring her a beautiful bracelet.
· Beautiful embellishment for your looks
This pearl bracelet with a stylish design could be the best embellishment for your fashion look.
Written with the personalized text, the bracelet can bring out your unique style even more.
· Pure white pearl
Linked with pearl praising a pure love, the beautiful pearl chain makes this jewelry more exquisite than the others.
· Special gift
The inspiring of a name makes this bracelet unique, it would be more than moving to receive such special personalized words.
· Safe for sensitive skin
Giving you delicate jewelry and protecting your tender skin, this bracelet is made of lead-free and nickel-free material, which makes it safe for sensitive skin.
Custom Name Bracelet Pearl Chain Charm Bracelet Personalized Name Bracelet for Women