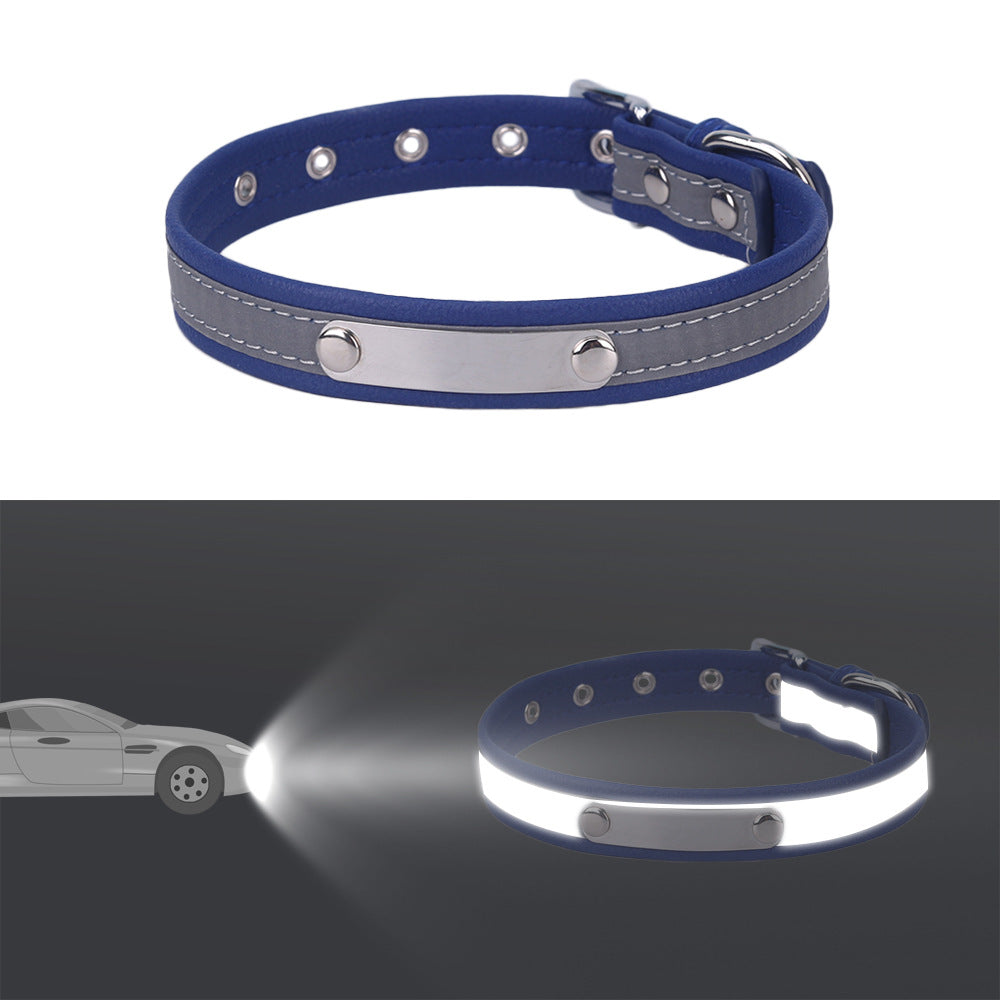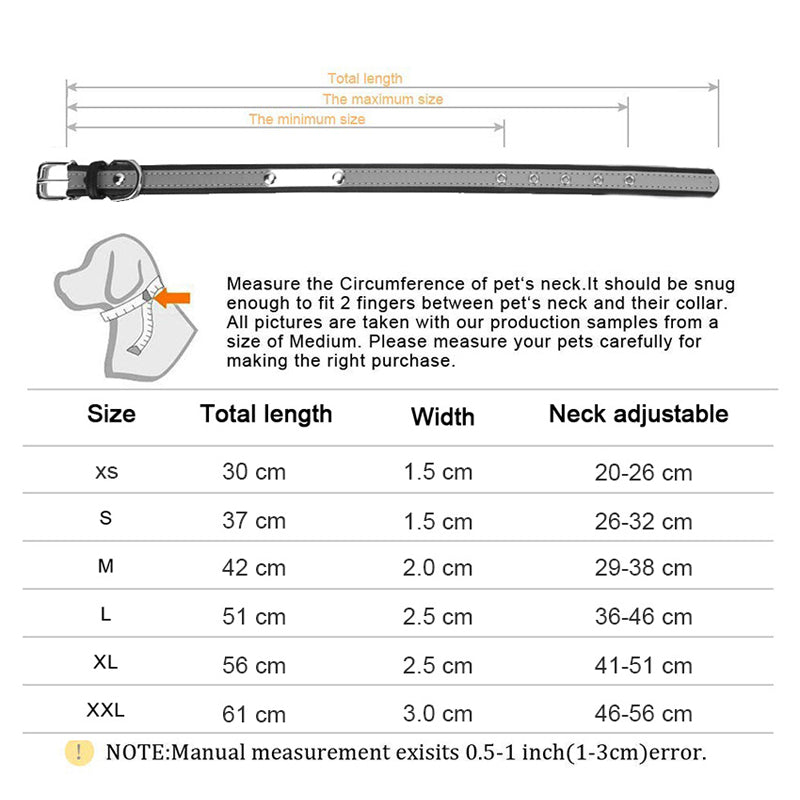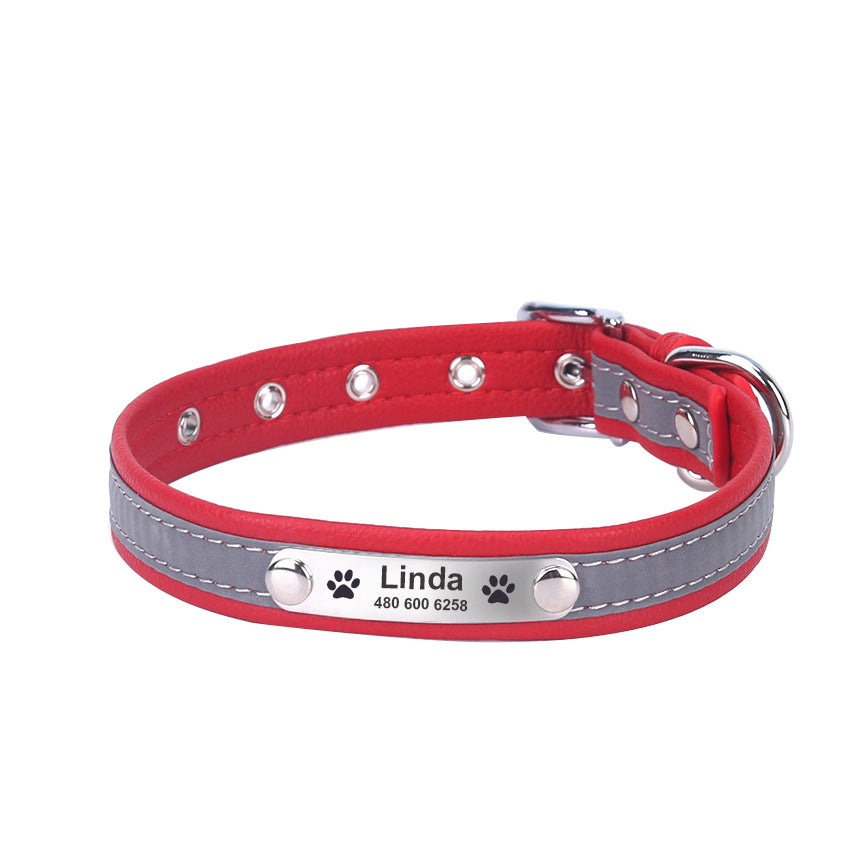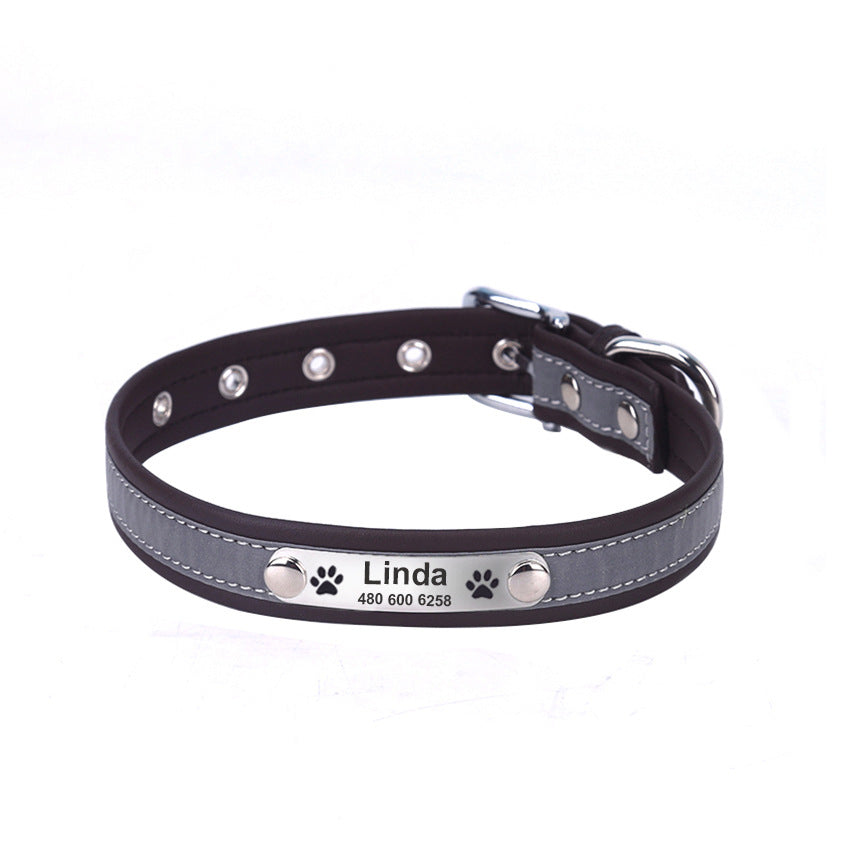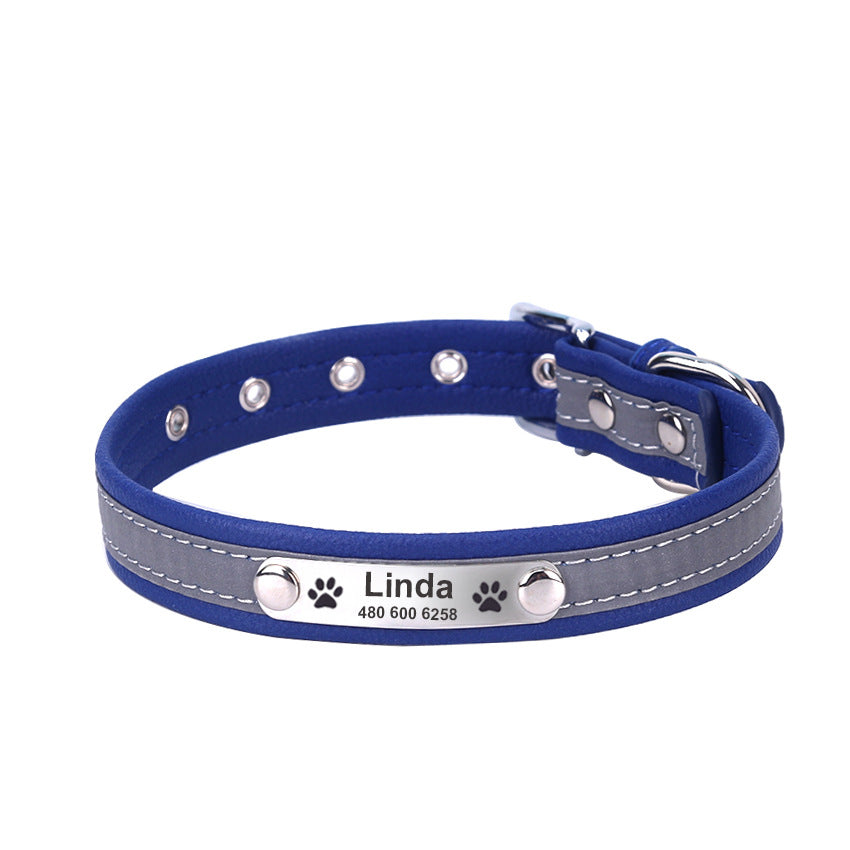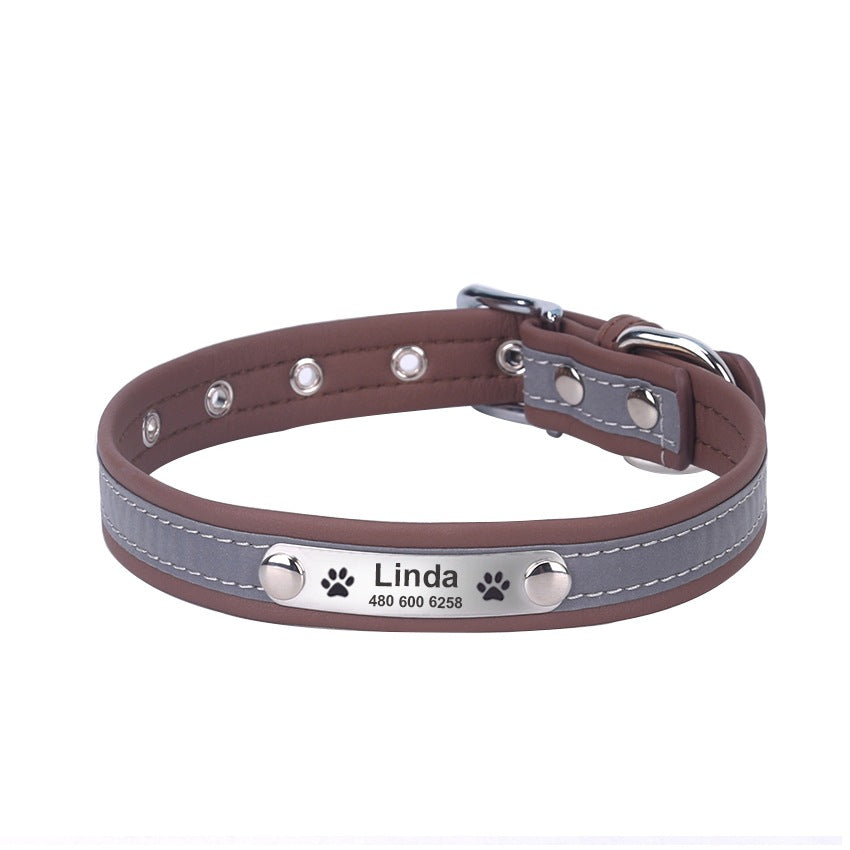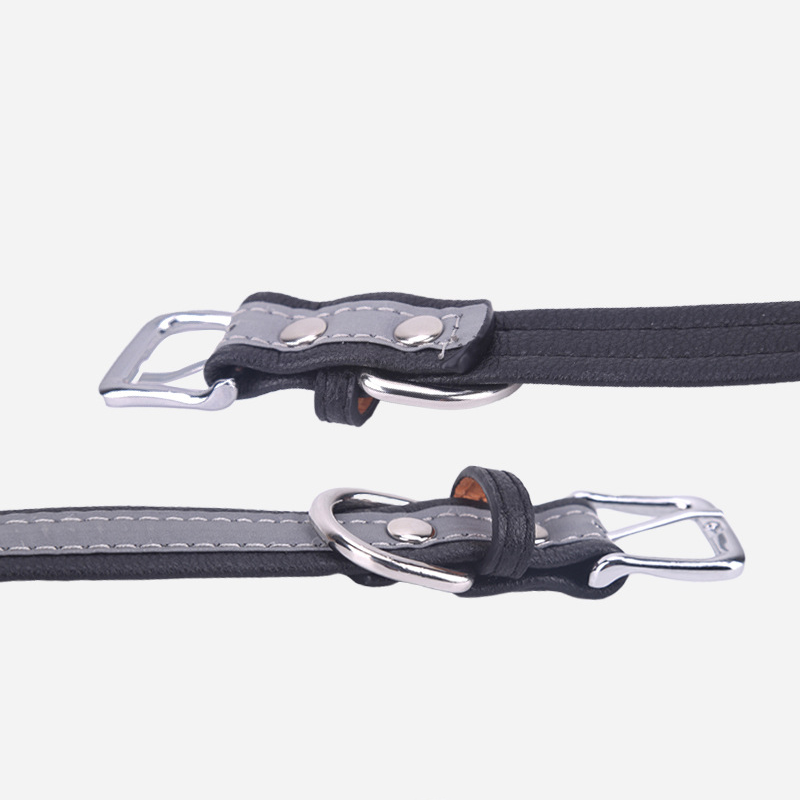 Custom Night Reflective Super Fiber Leather Dog Collar with Name Personalized Dog Collar
Personalize a Stylish Name Collar for Your Pet
Material: Super fiber leather
Size(neck): 8-10"(XS)/10-12.6"(S)/11.4-15"(M)/14-18"(L)/16-20"(XL)/18-22"(2XL)
It's a reflective dog collar with a name bar. It's a simple buckle closure collar made of super fiber leather.
· Easy to identify
With a name and phone number engraved on the collar, your pet could be easily identified when it gets lost. The name is engraved clearly and noticeably to help your pet home.
· Night reflective
The surface of this collar is reflective, which makes your pet noticeable in the distance when a light shines on. 
· Lightweight
The collar is made of super fiber leather that is soft, lightweight, and won't cause scratches for animals.
Custom Night Reflective Super Fiber Leather Dog Collar with Name Personalized Dog Collar