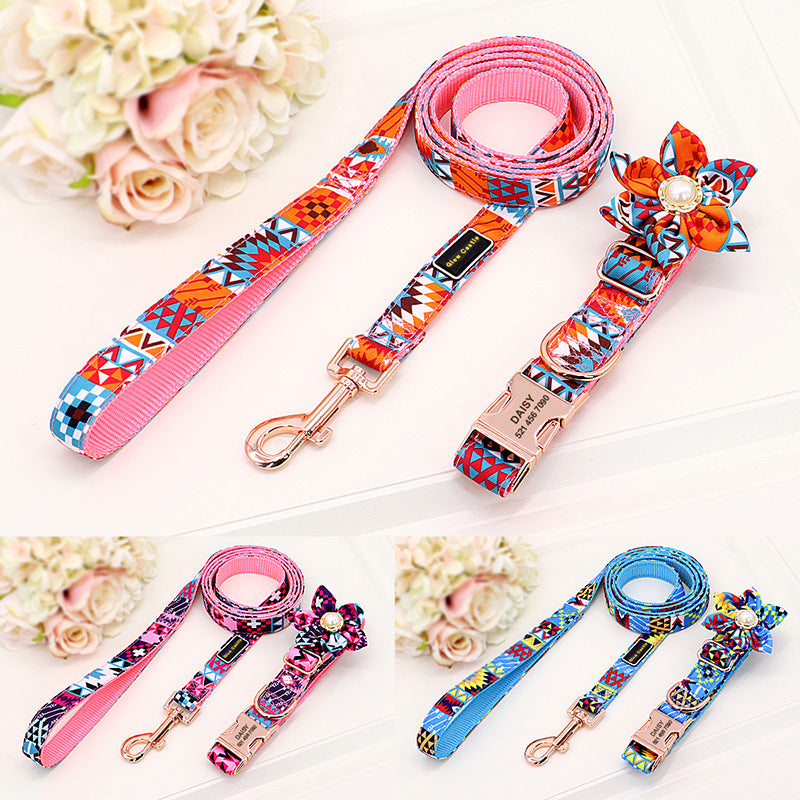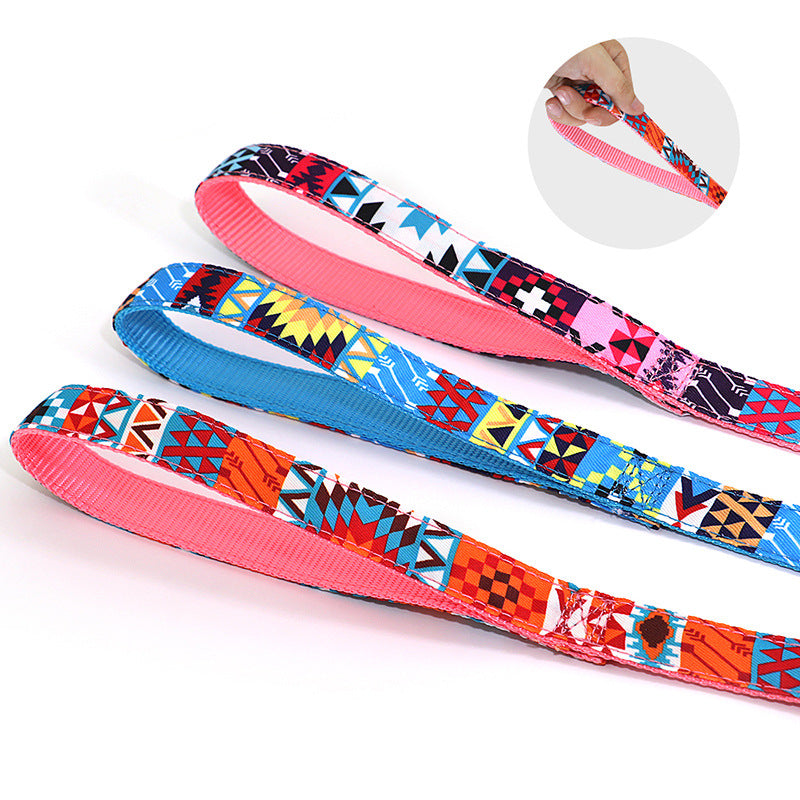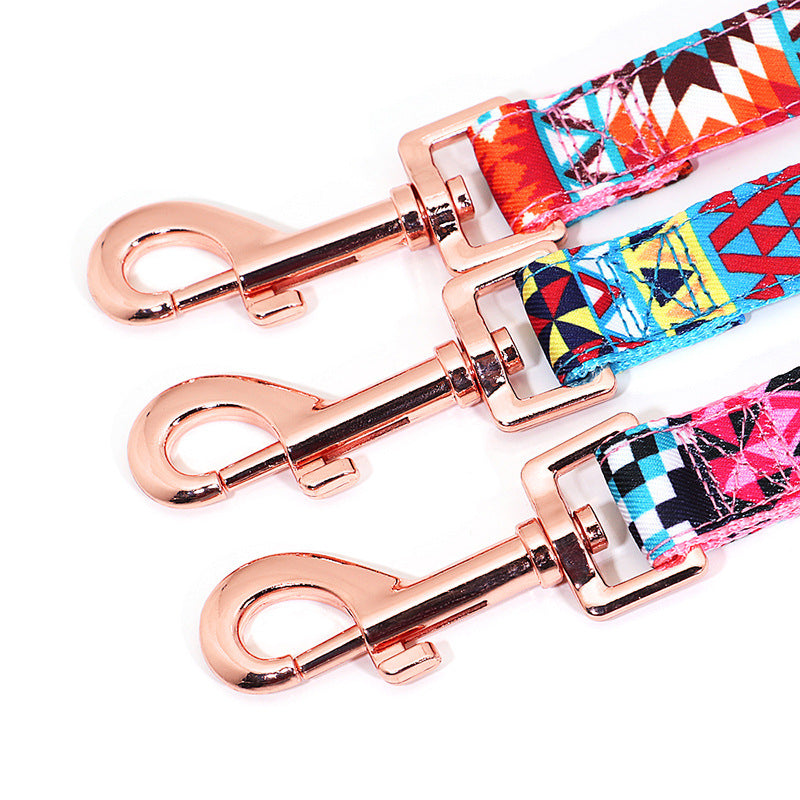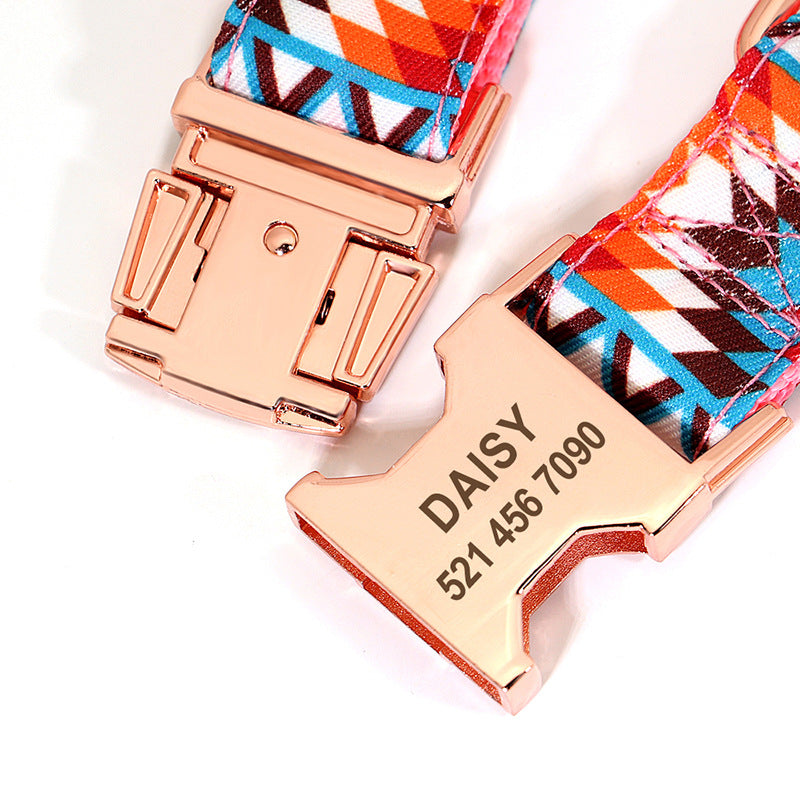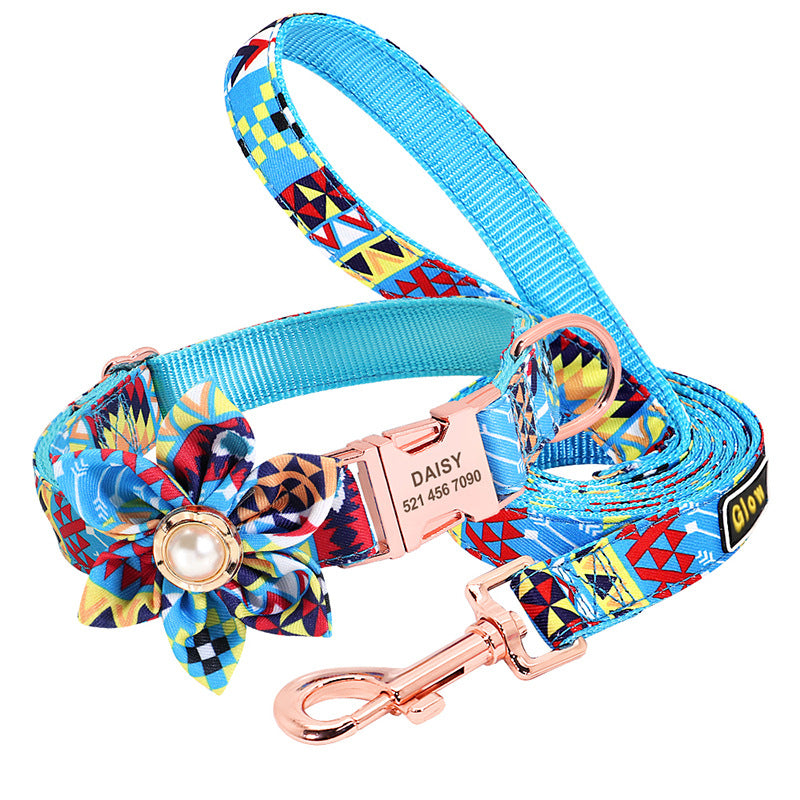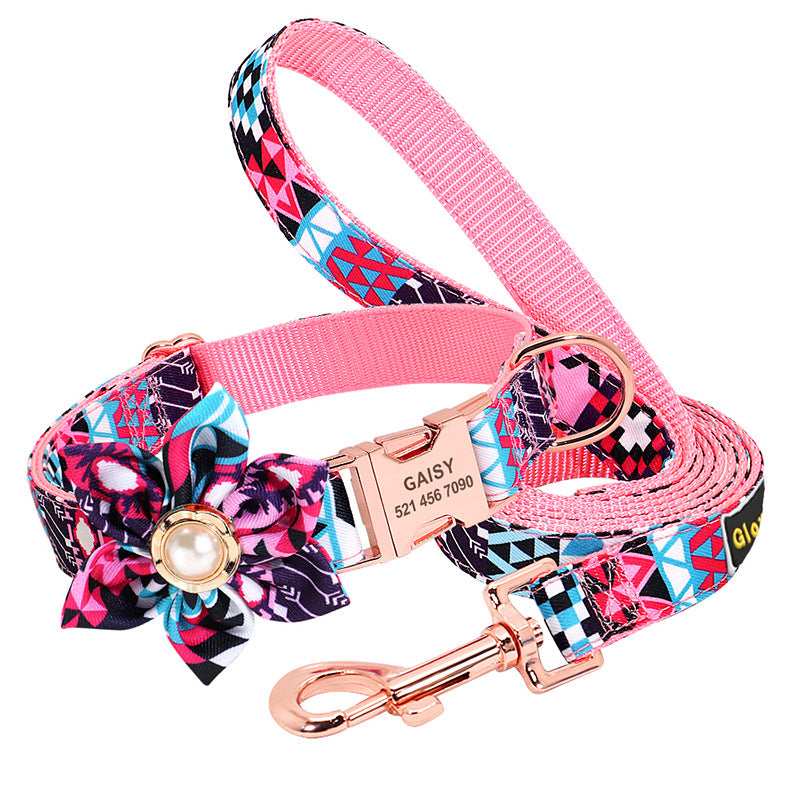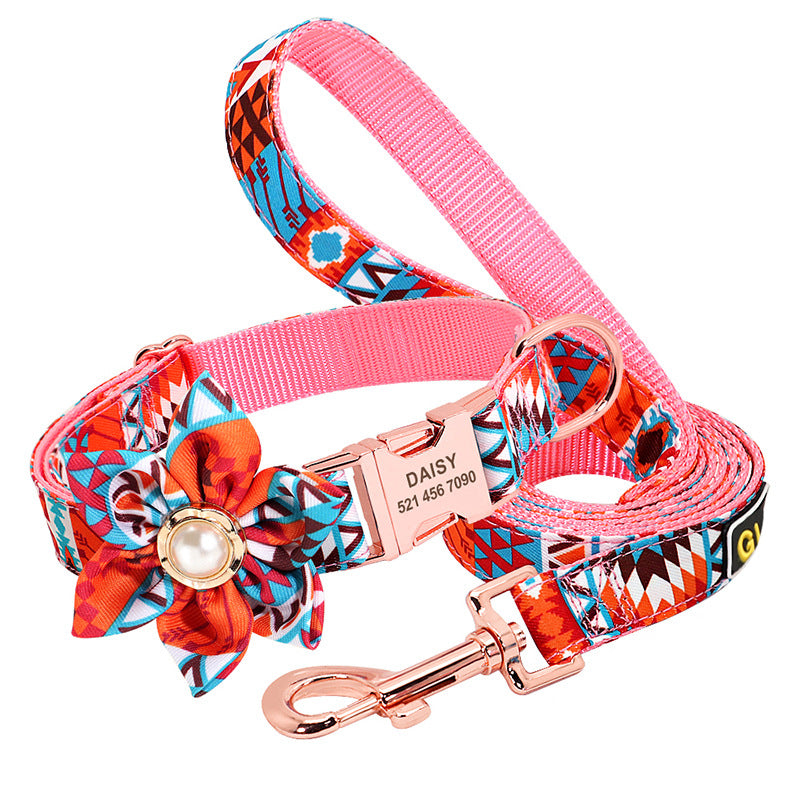 Custom Pet Floral Name Collar with Leash Personalized Dog Collar & Leash
Personalize a Stylish Name Collar for Your Pet
Material: Alloy, nylon
Size(W*L): 0.6*16"(S)/0.8*20"(M)/1*24"(L)
It's a stylish pet collar and leash set with a floral design. The multicolor floral decoration would make your pet fashionable.
· Easy to identify
With a name and phone number engraved on the collar, your pet could be easily identified when it gets lost. The name is engraved clearly and noticeably to help your pet home.
· Trendy ethnic embellishments
The strap has an ethnic embellishment design that would dress your pet in a fashionable look.
Custom Pet Floral Name Collar with Leash Personalized Dog Collar & Leash