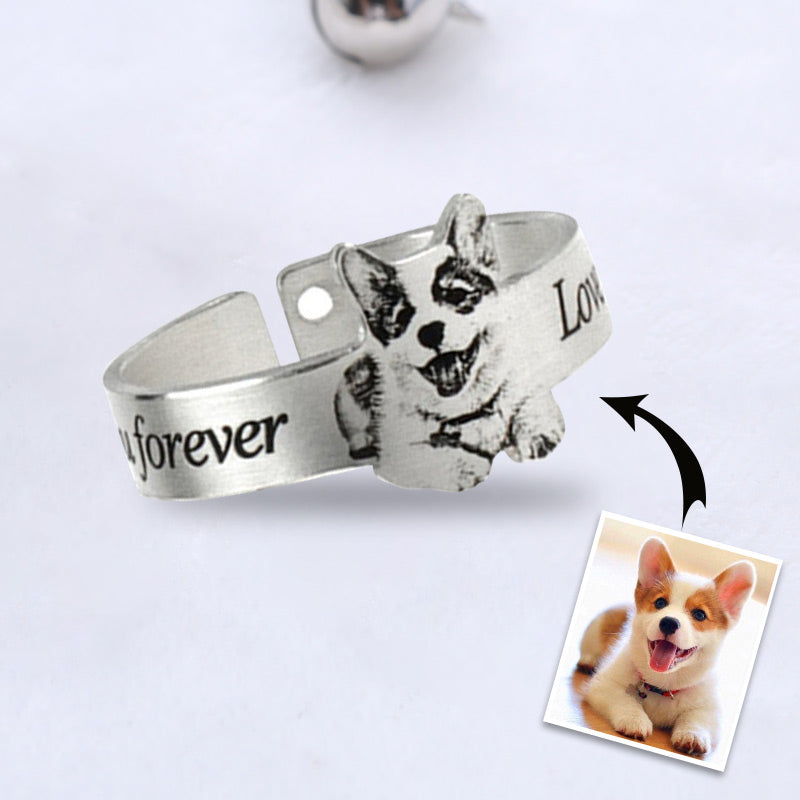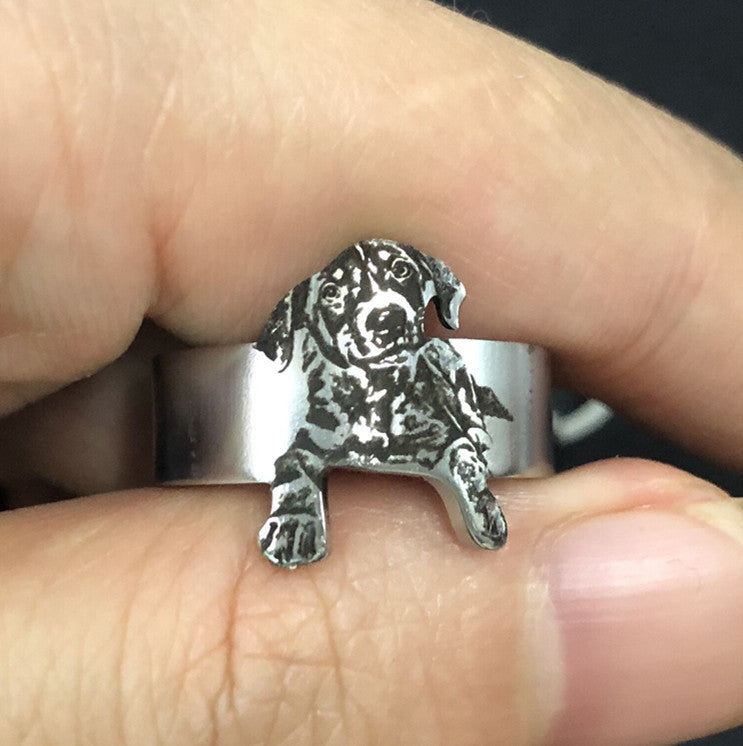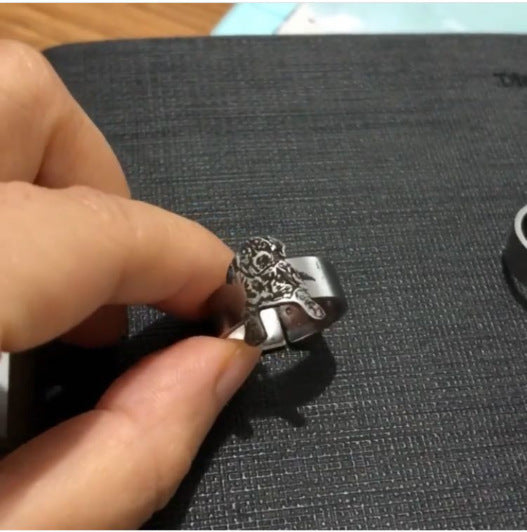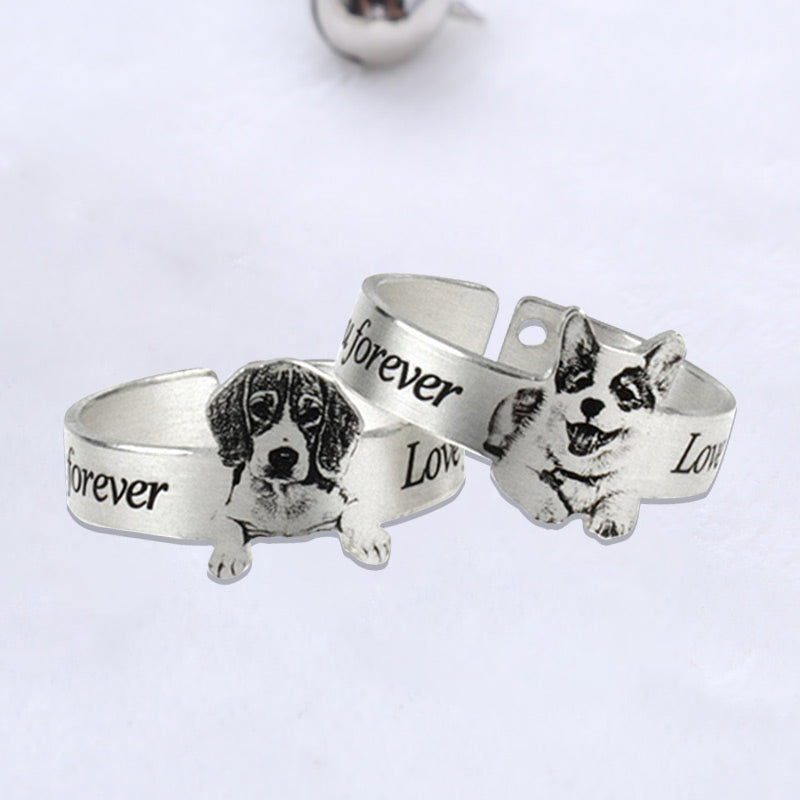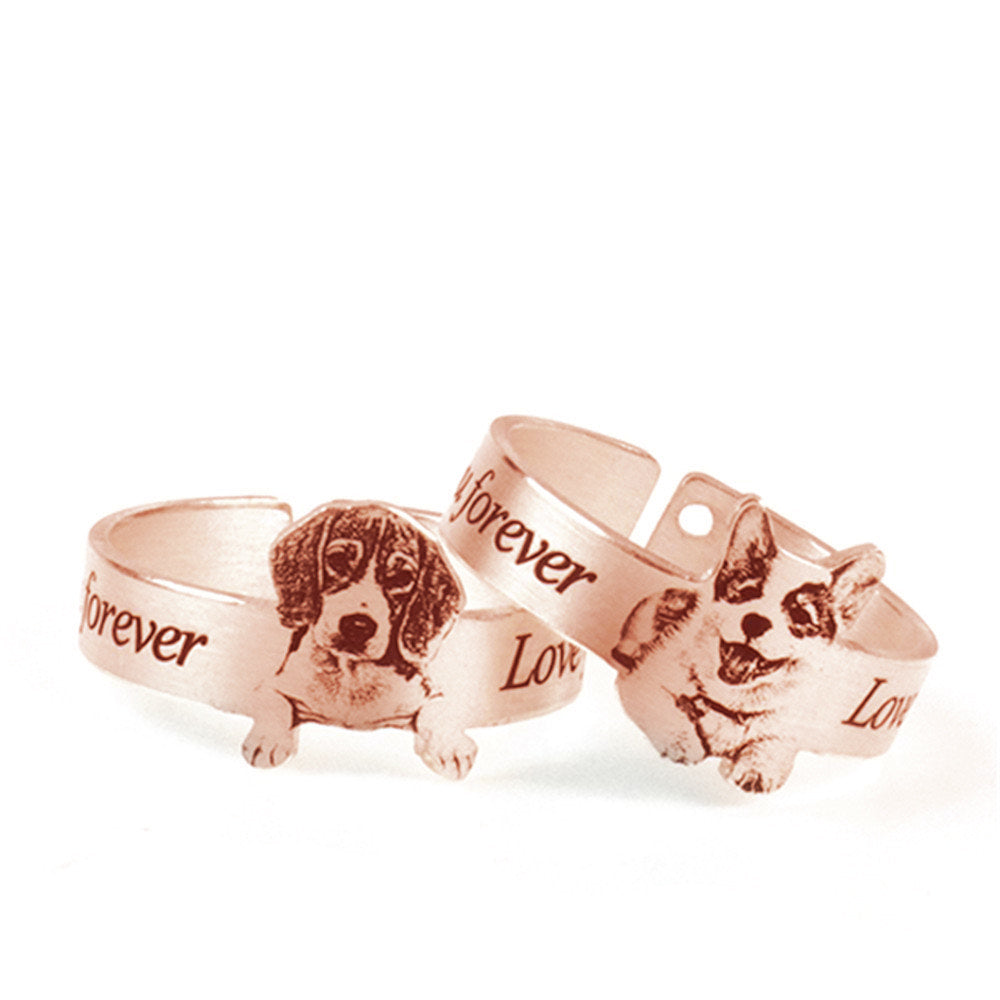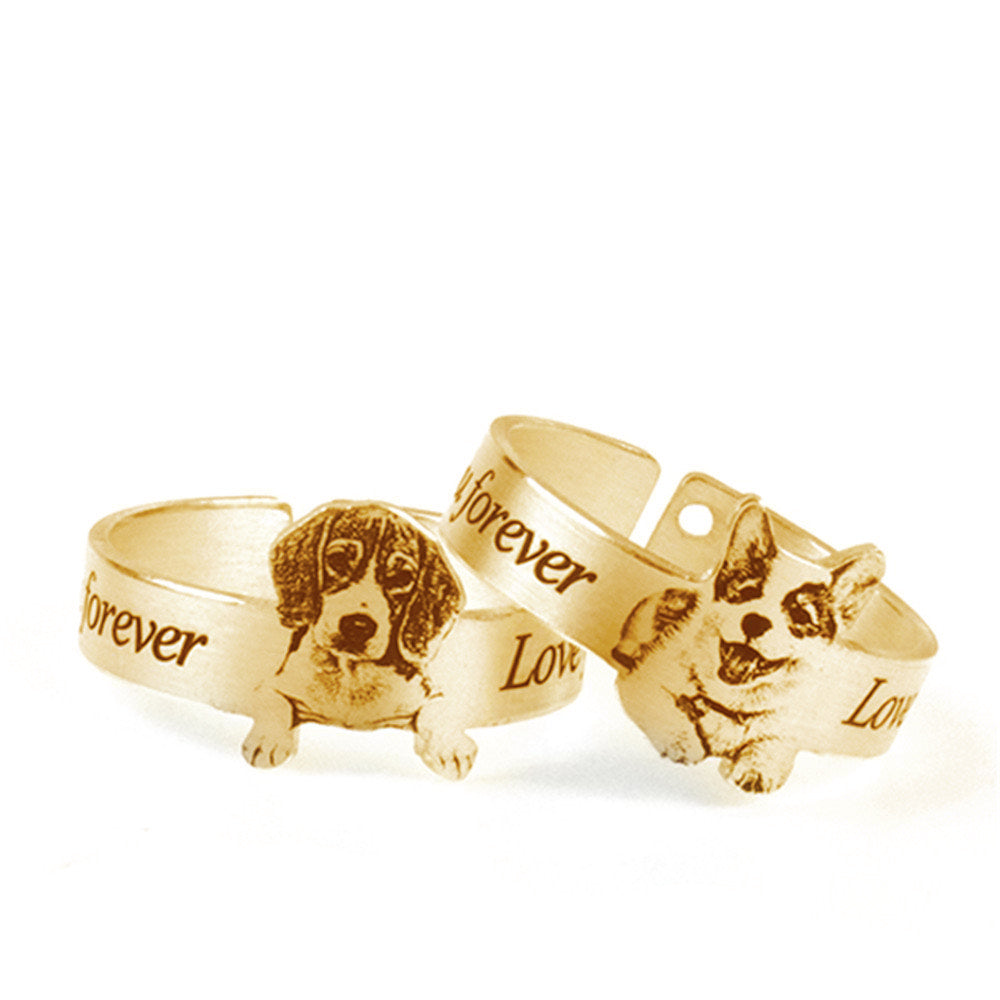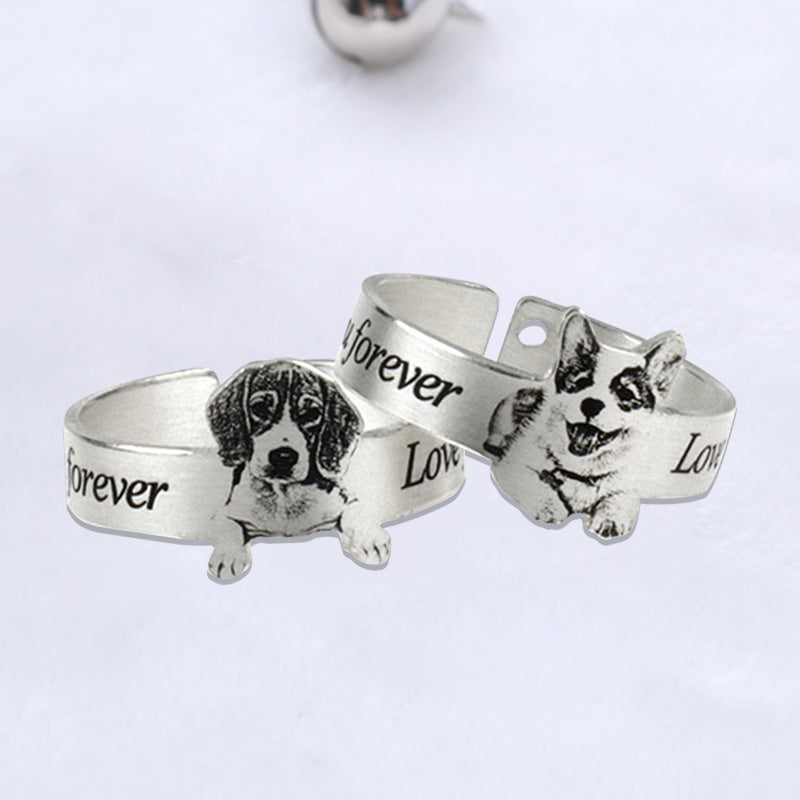 Custom Pet Photo Ring Dog and Cat Pictures Ring
Items Name
Personalized Picture Ring, Custom Portrait Ring, Cat and Dog Photo Rings, Pet Photo Ring,  Pet Memorial
An Ever Exquisite Custom Ring For Pet Parent
It's a ring with a shape of a personalized figure. Upload a photo of your pet and purchase an ever special gift. Hold your baby pet on your finger and feel the joy of its company.
For providing the best product, please upload a photo in a light background. Each piece is custom-made and is completely unique, so waiting patiently, please.
A Unique Ornament
How amazing to create a unique ring with your pet's photo. With an adjustable design, this ring will fit most wearers by slightly pulling or squeezing.
Perfect Souvenir
Create a way to memorize your pet, hold the ring in hand, remembering your loving pet far away. This ring gives your pet the opportunity to accompany you for a lifetime. I guess this is the wish of every pet.
Safe for Sensitive Skin
This ring is made of stainless steel that is nickel-free and lead-free, it is lightweight and durable. It's safe for people with sensitive skin or a nickel allergy.

Care Instruction
Avoid wearing the same item for a long time. Take off the jewelry before sleeping, showering, swimming, and other high-impact activity that causes sweat. Avoid exposure to acidic, aggressive chemicals.
Custom Pet Photo Ring Dog and Cat Pictures Ring