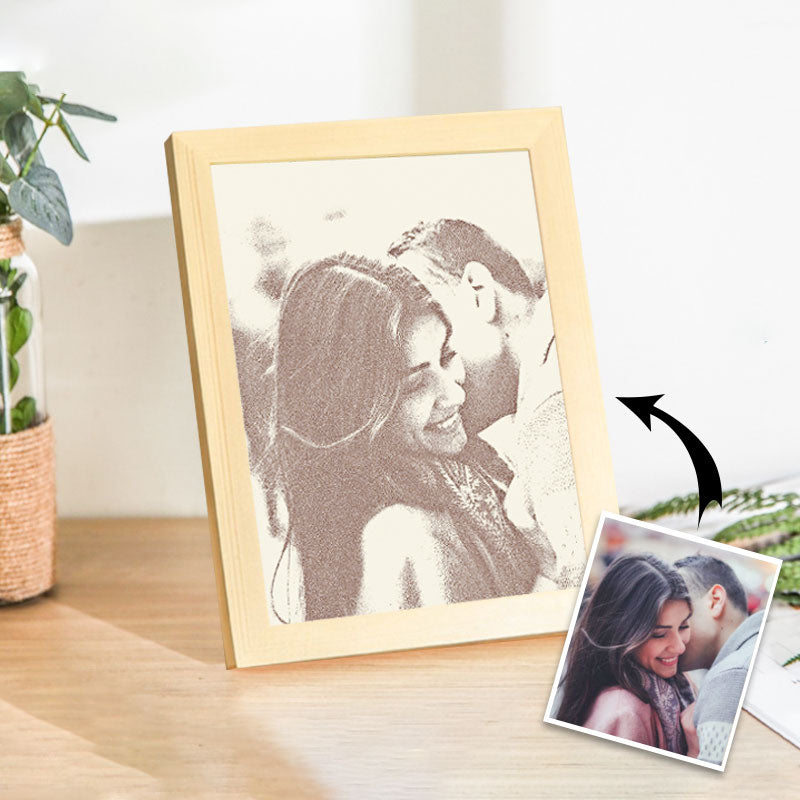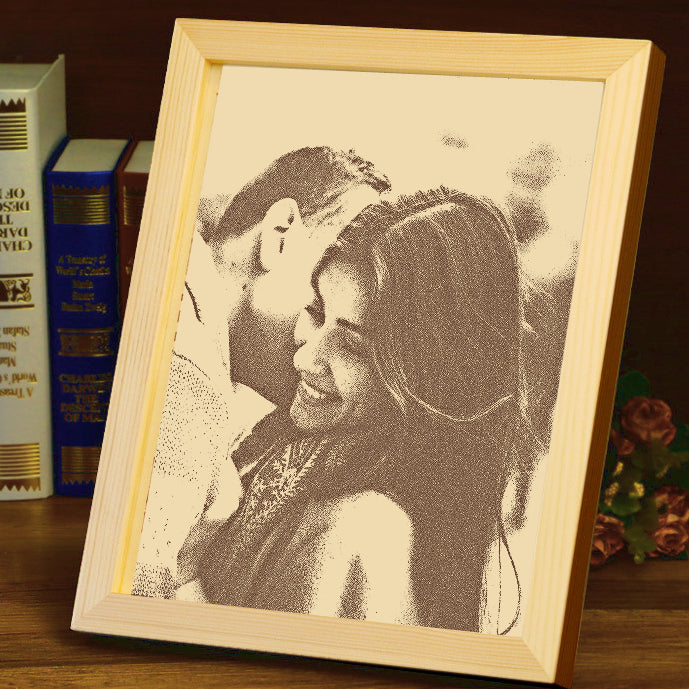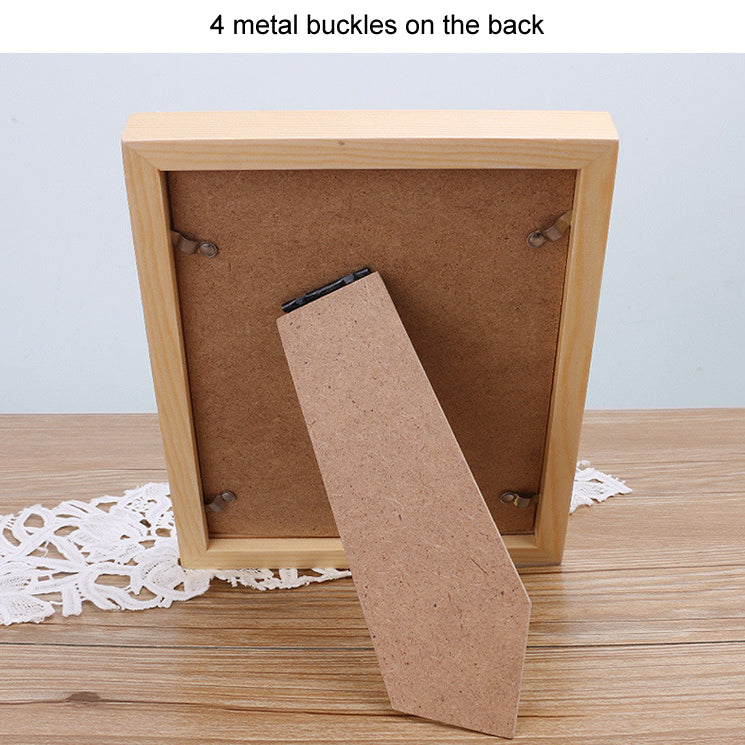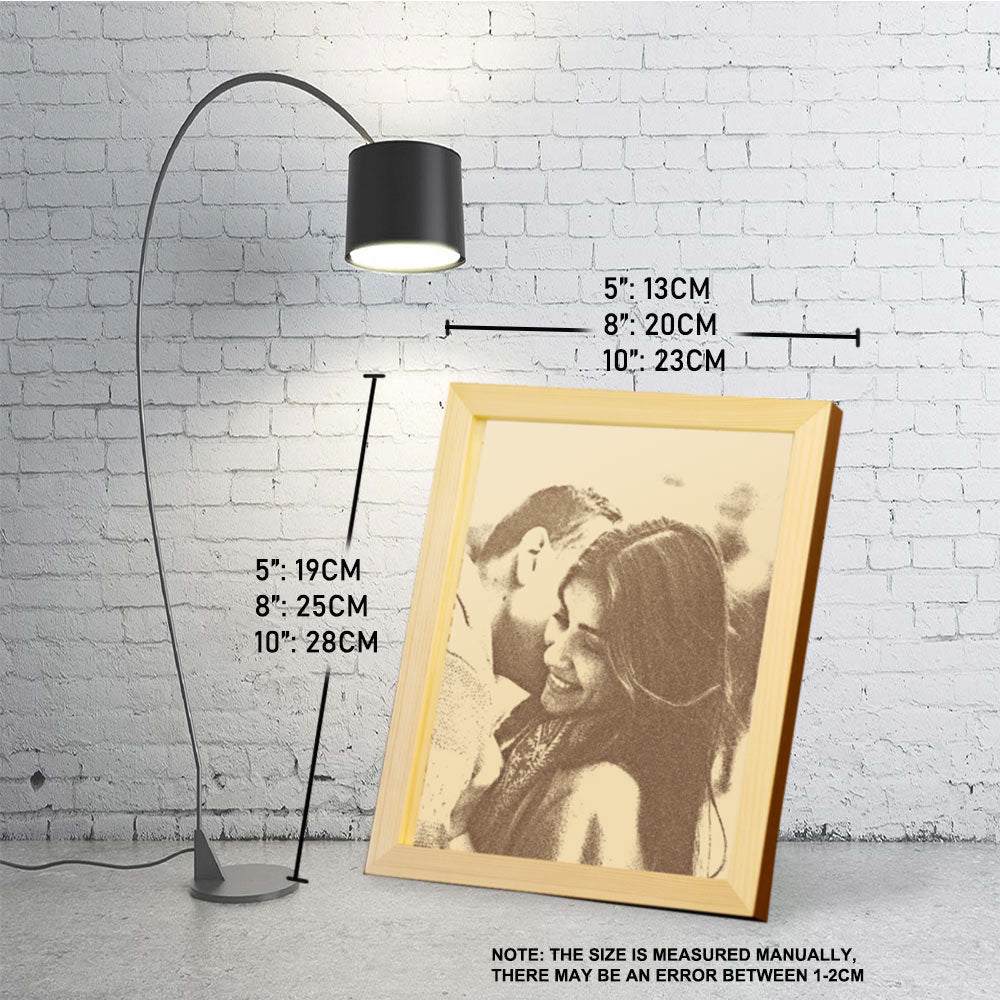 Custom Photo Engraved Wooden Photo Wooden Carving Personalized Gift
Your Love Last Long as A Woodcut
Material: Wood
Includes: Frame, plaque, dustproof plate, bracket
It's a special gift that has your photo engraved into a framed wooden plate. It's a new way of expression, every step of creating a wooden engraving photo is creative.
· Expression of long-lasting love
A personalized wood engraving photo is the sole artwork, it's the best choice for preserving one's memorable moment. Engraving your loved one's portrait, let the engraving save his/her moment.
The time past and the faces change, but your memory that carved in the wood remain the same. It's suitable for a birthday gift, anniversaries, Valentine's Day, Wedding gift for family, friends, and love.
· A unique gift for the unique person
To express your feeling to the one in a meaningful way. The wooden ornament is always durable and still, just like one's lasting feeling, a custom wooden photo is perfect for bringing out your feeling to someone.
· Eco-material
It's made of high-quality material, the engraving is always be done in once.
· Thicken frame
The thicker the frame the more durable the wooden photo. The quality frame provides reliable protection to your wooden photo.
· Care instruction
Wipe it with a damp cloth.
Custom Photo Engraved Wooden Photo Wooden Carving Personalized Gift