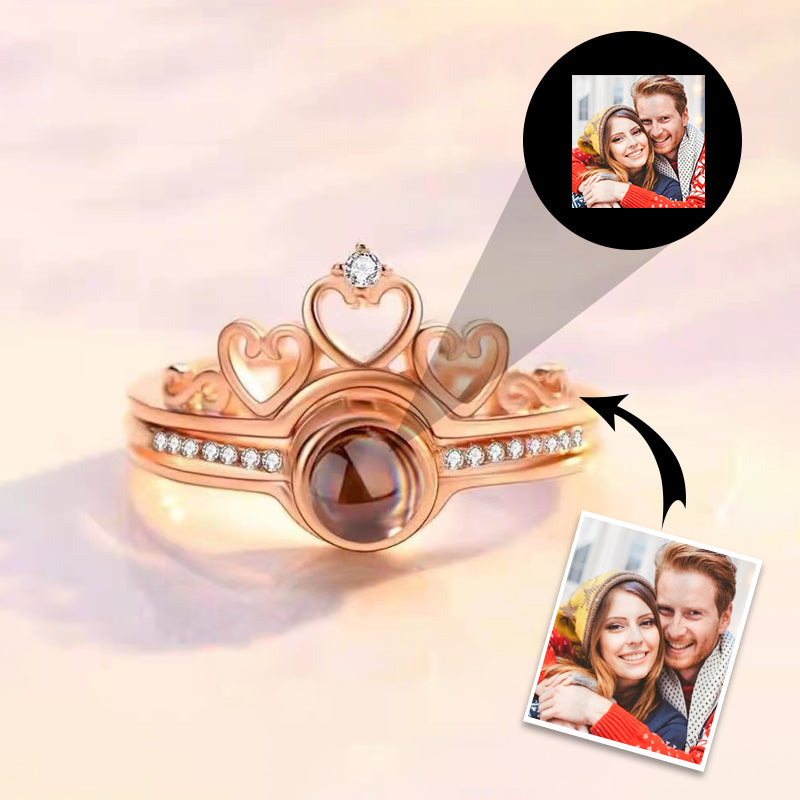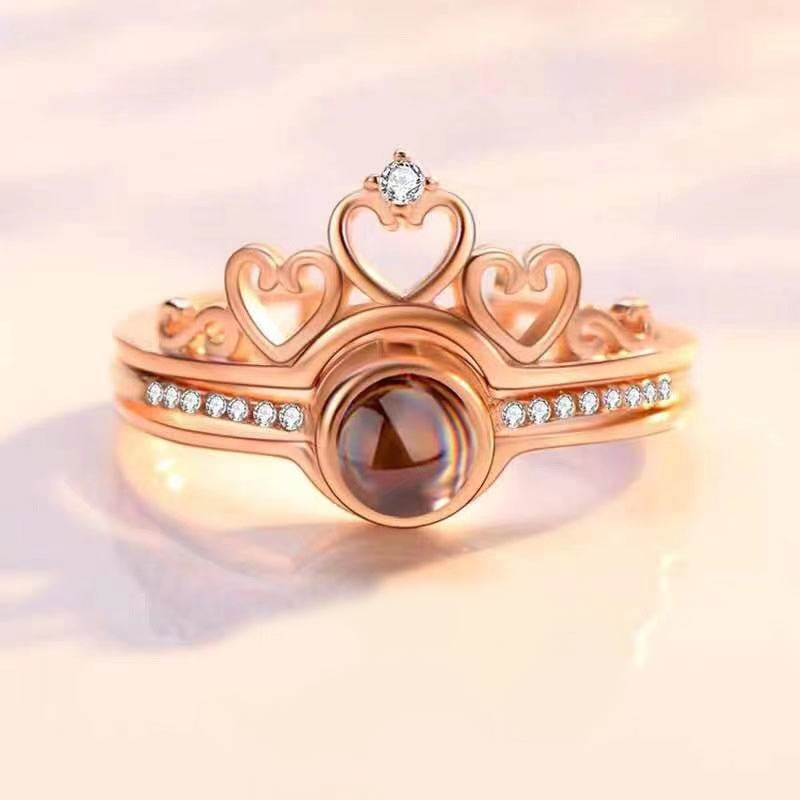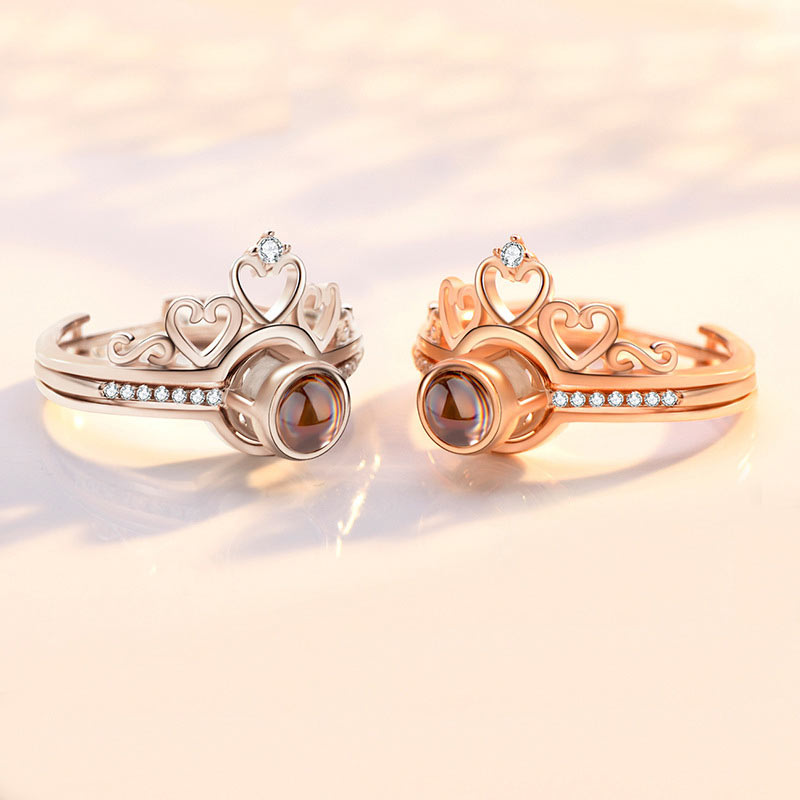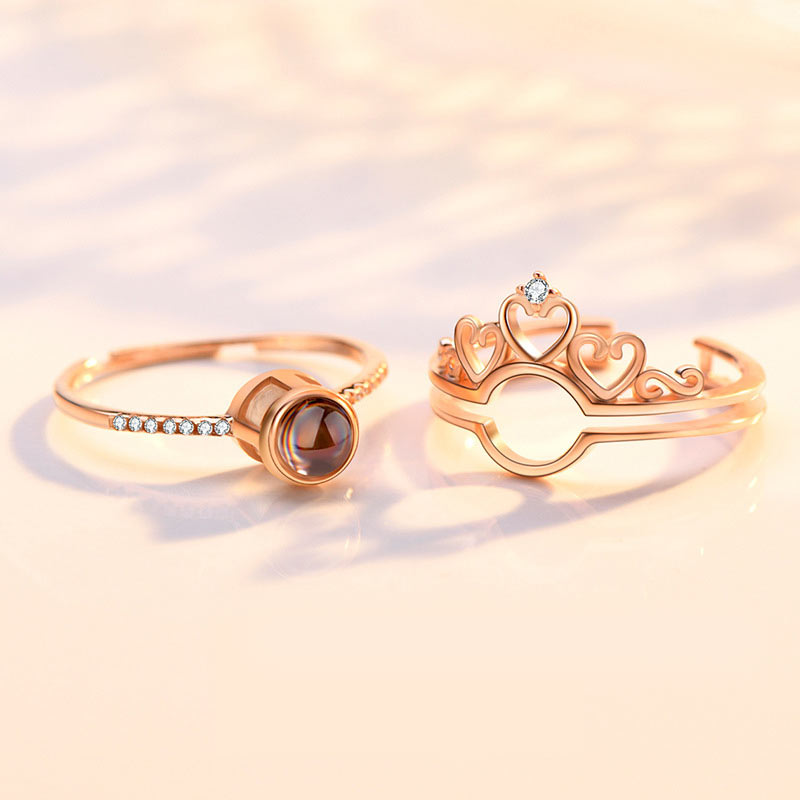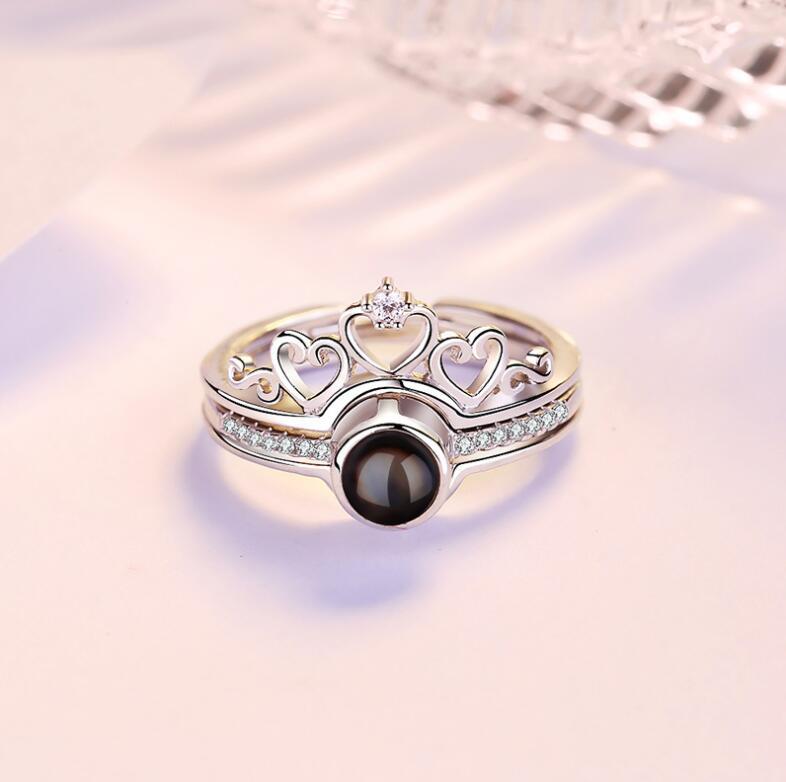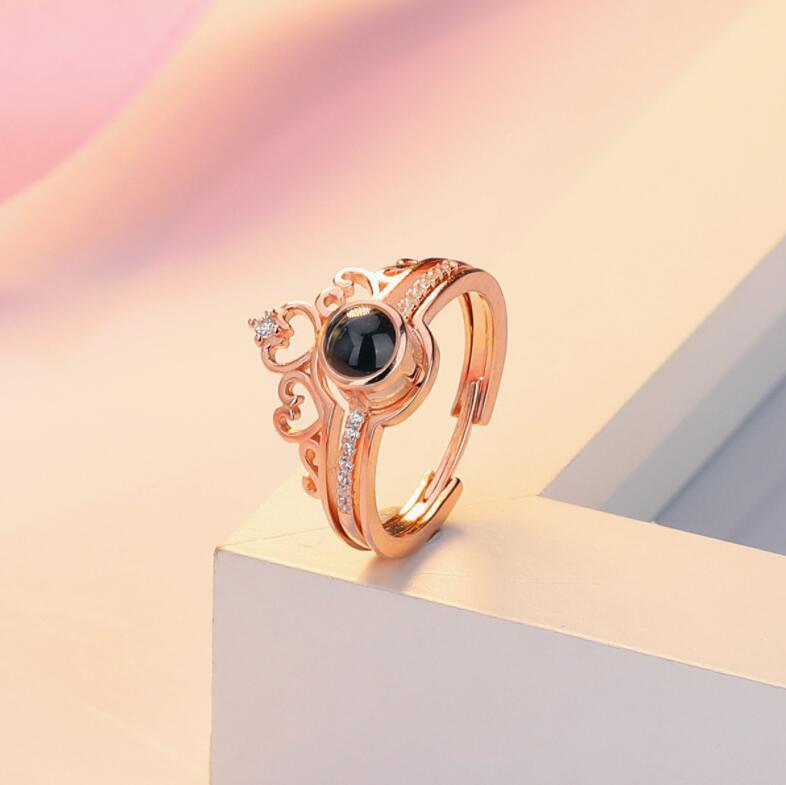 Custom Photo Projection Ring Heart-shaped Ring Anniversary Gifts for Her
It's a 2 in 1 ring made of 925 silver. The complete version of the ring is a beautiful crown shape. The inner part can be taken out as a thinner ring. Using nanotechnology, your photo is engraved into the tiny gorgeous stone in the center of the ring.
· How to show your ring
Put the nano engraved stone right under your cellphone camera to view the engraved content clearly, or just take a closer look through the stone.
· Send your love in a way more than saying
A classic ring of beautiful novelty design. Nano engraving technology allows your photo placed in such a tiny zone in an exquisite ring, where can be well-preserved the most.
A marriage proposal, gift for Valentine's Day, Mother's Day, anniversary, and any other occasion, send your love and show how your care about the time you share.
· Safe for sensitive skin
Made of 925 silver that is a hypoallergenic material. Safe for people who have sensitive skin to wear it every day.
· Care instruction
Avoid wearing the same item for a long time. Take off the jewelry before sleeping, showering, swimming, and other high-impact activity that causes sweat. Avoid exposure to acidic, aggressive chemicals.
Custom Photo Projection Ring Heart-shaped Ring Anniversary Gifts for Her