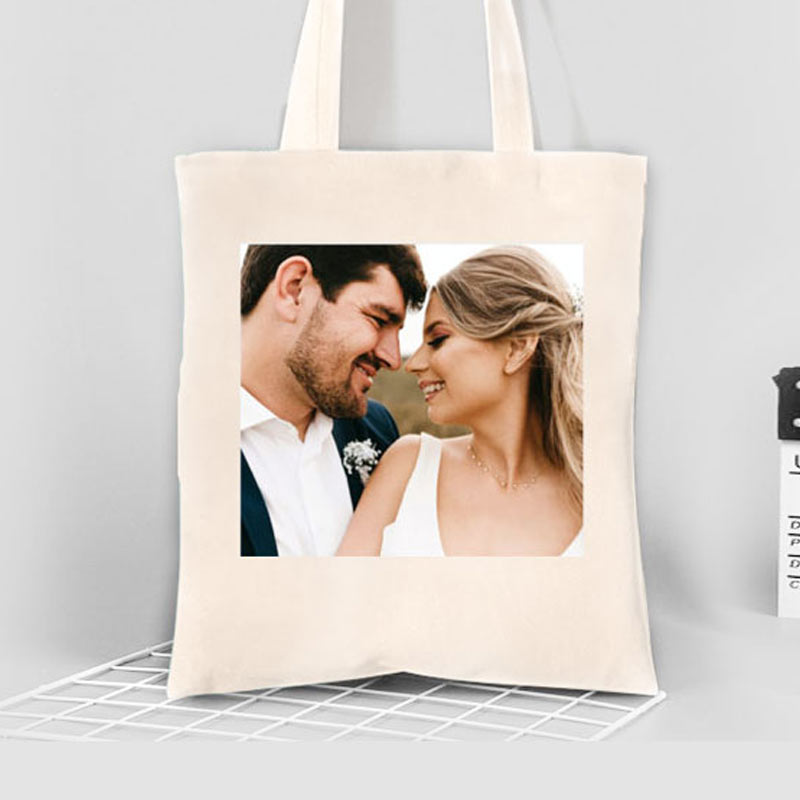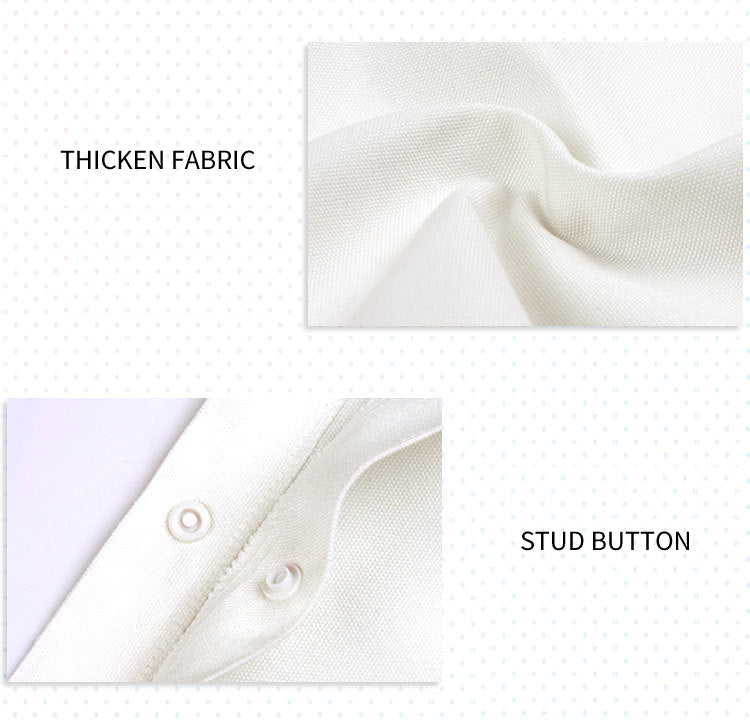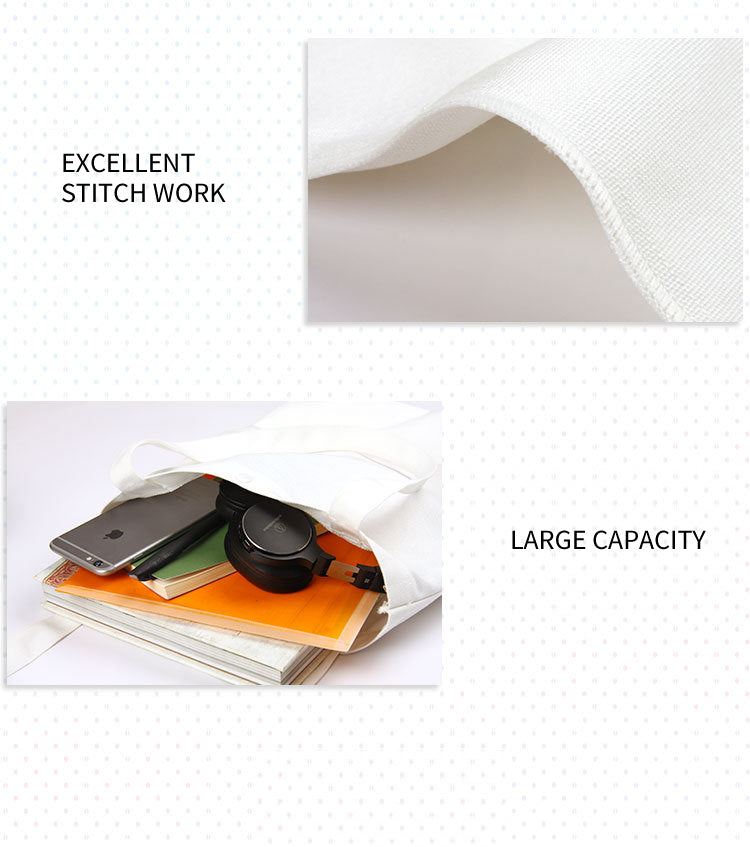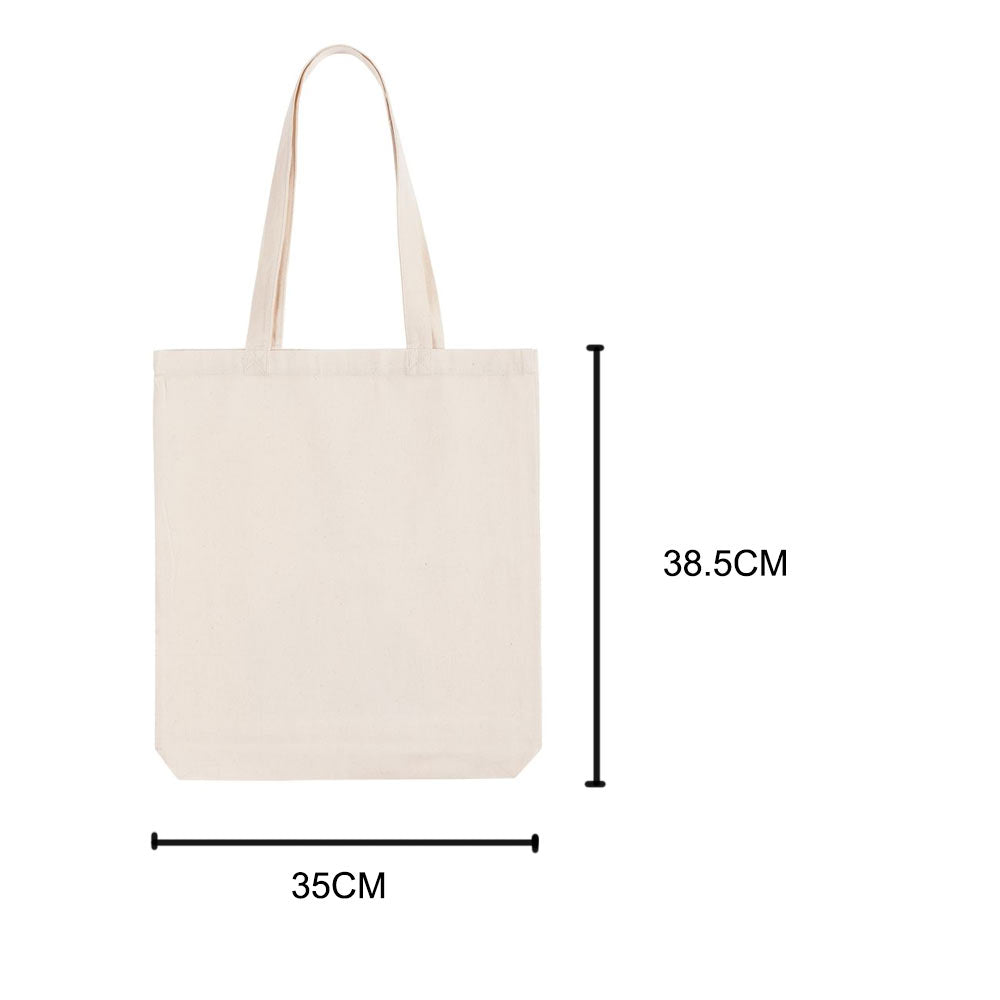 Custom Photo Tote Bags Eco-friendly Eco Bag Personalized Bag
Custom Your Unique Tote Bag, Living Eco in Style
· Material
Canvas
· Size
Chain: 35 × 38.5cm
It's a classic tote bag with admirable storage, suitable for any occasion. To live in eco-friendly is nowadays a trend of life, live out your dream life, starting from custom a unique tote bag.
· Fashionable canvas bag
A canvas tote bag of fantastic design is an all-match bag for any occasion. It fit perfectly with all styles. It's also an ideal item for displaying badges.
· Reusable and environment-friendly
It's a bag of admirable capacity for shopping, you can store the goods you bought in this reusable bag instead of a plastic bag.
· Ideal little gift
Personalize with your photos, it can be a beautiful eco-bag or a thoughtful gift bag.
· Durable for everyday use
It's made of high-quality thicken canvas that is tear-resistant, it has durable double layers straps that would not easily fall off carrying load. The stud button help to store your essentials safely.
· Care instruction
This tote bag can be wash by hands.
Custom Photo Tote Bags Eco-friendly Eco Bag Personalized Bag