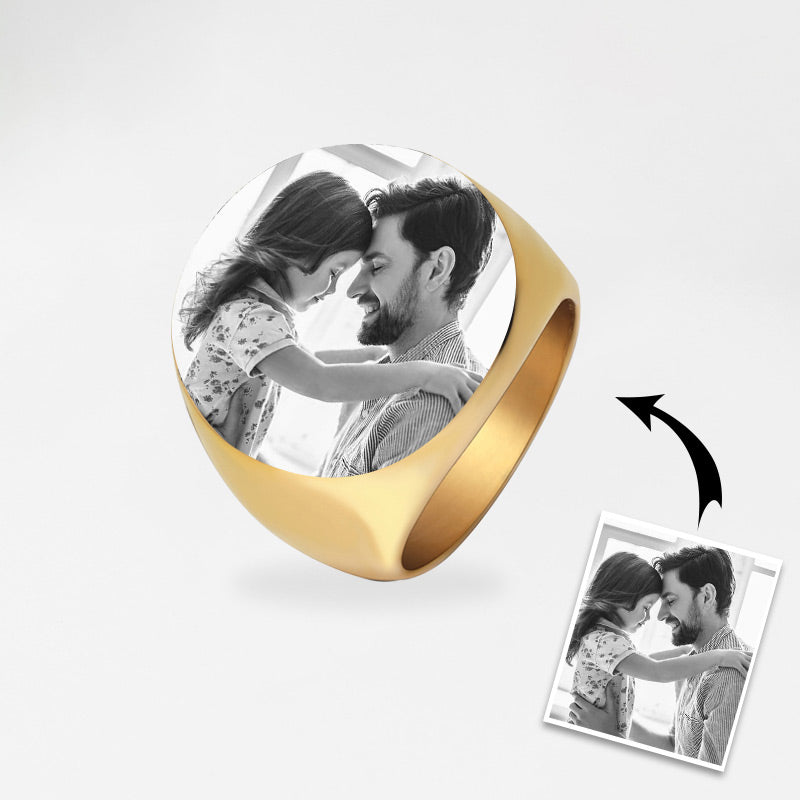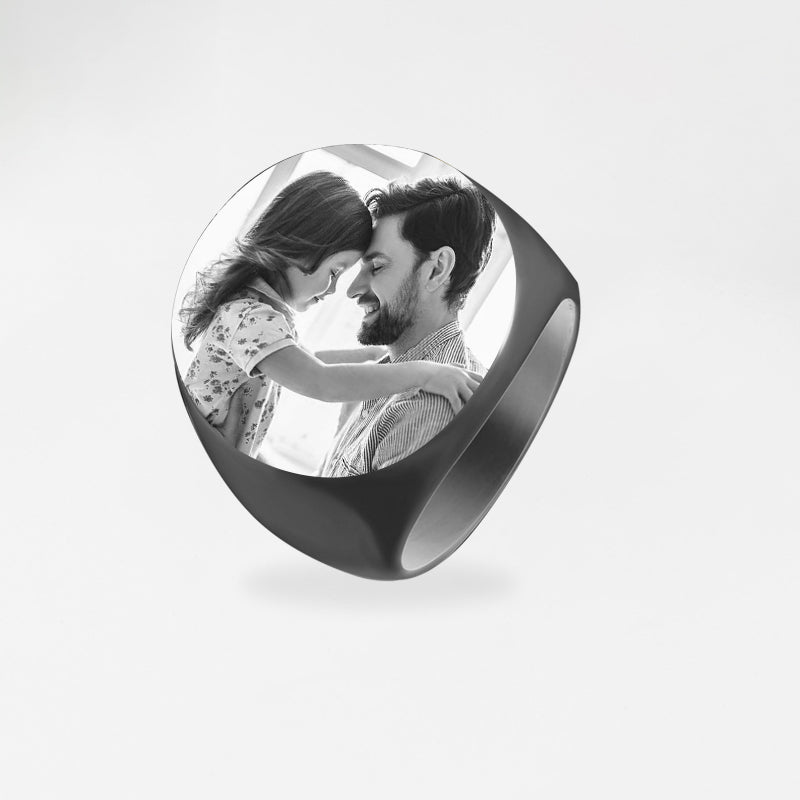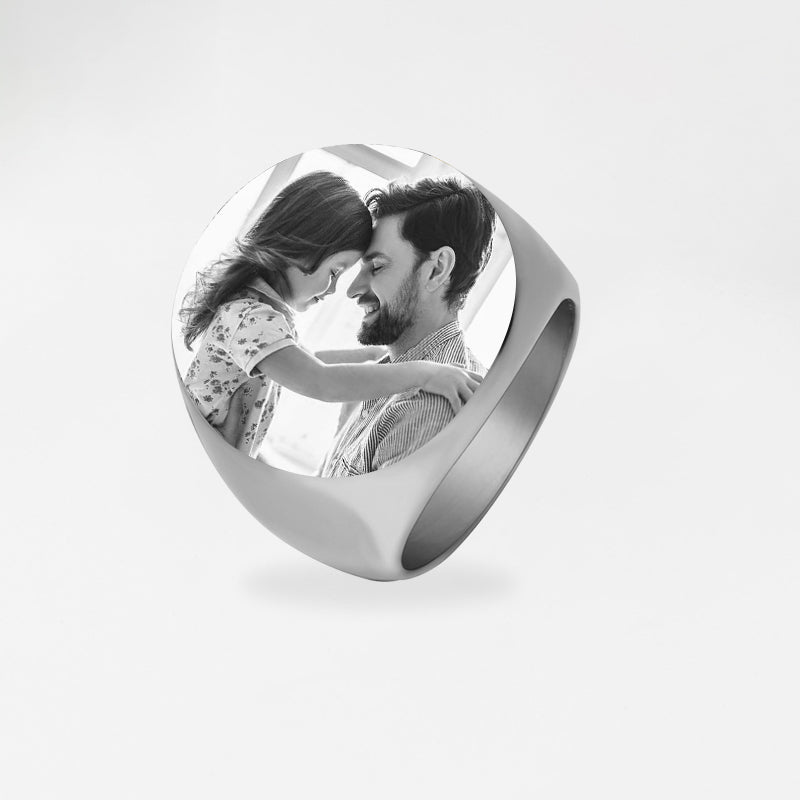 Custom Signet Ring Customized Ring Engraved with Photo Gold Signet Ring
Hold Your Precious Moment in Hand
Material: Titanium
Signet Size: 7-13
Custom a signet ring printed with your photo, make your memory a touchable precious.
· Delicate gift
The ring has undergone precise engraving to display your photo perfectly. Put on the ring and reminding a happy time.
· Stylish design
It's a ring for a gentleman. The beautiful plated surface of multicolor provides your jewelry with different styles.
· Make a special ring
Express your feeling by sending out a photo engraving ring and speak out about how precious the person is in your heart. Perfect gift for father, husband, friends.
· Safe for sensitive skin
The ring is made of titanium that is safe for people with sensitive skin or a nickel allergy.
Custom Signet Ring Customized Ring Engraved with Photo Gold Signet Ring