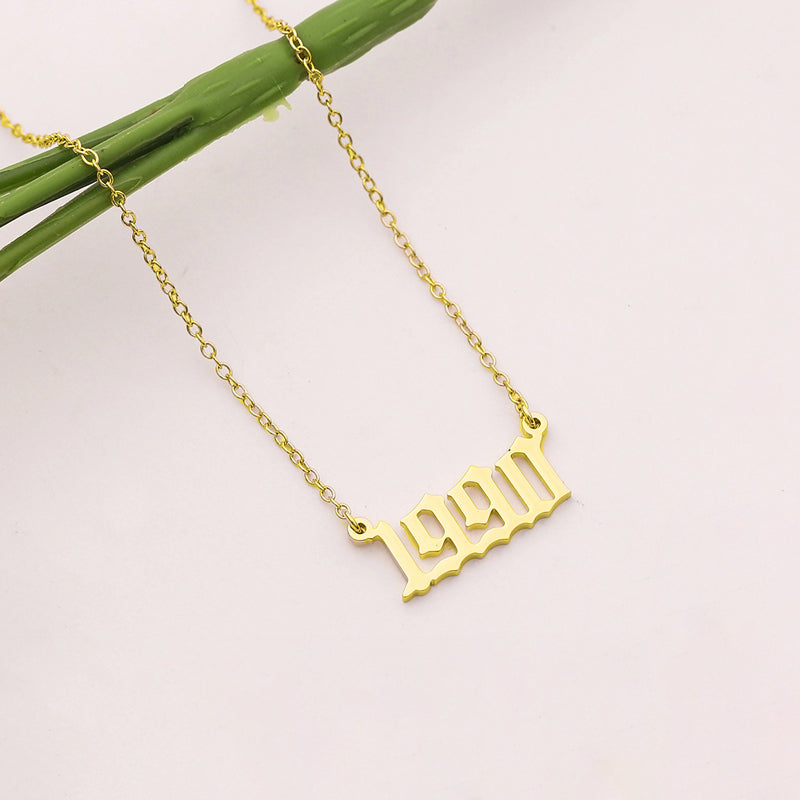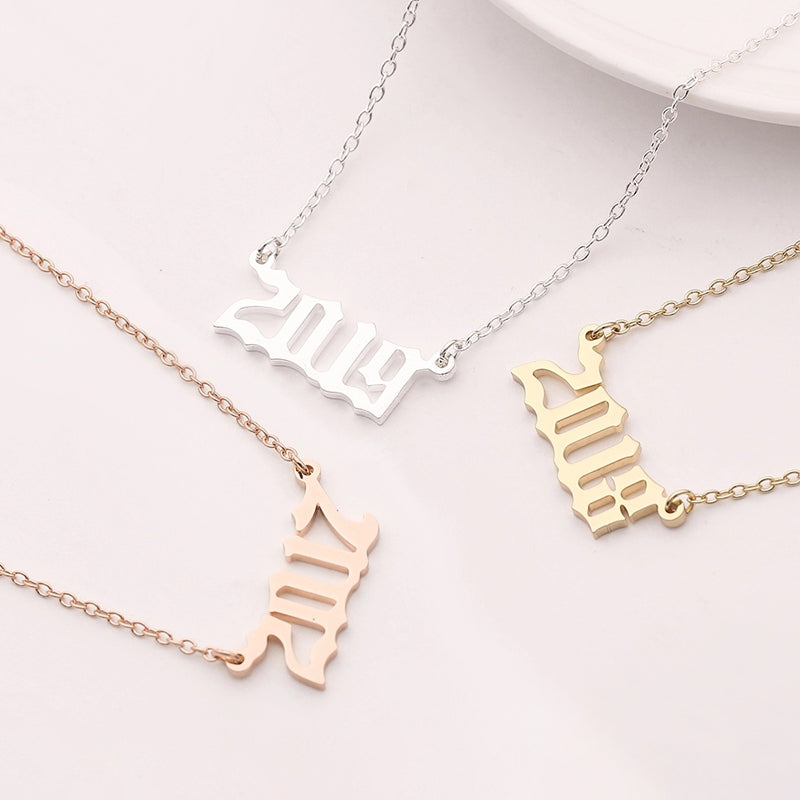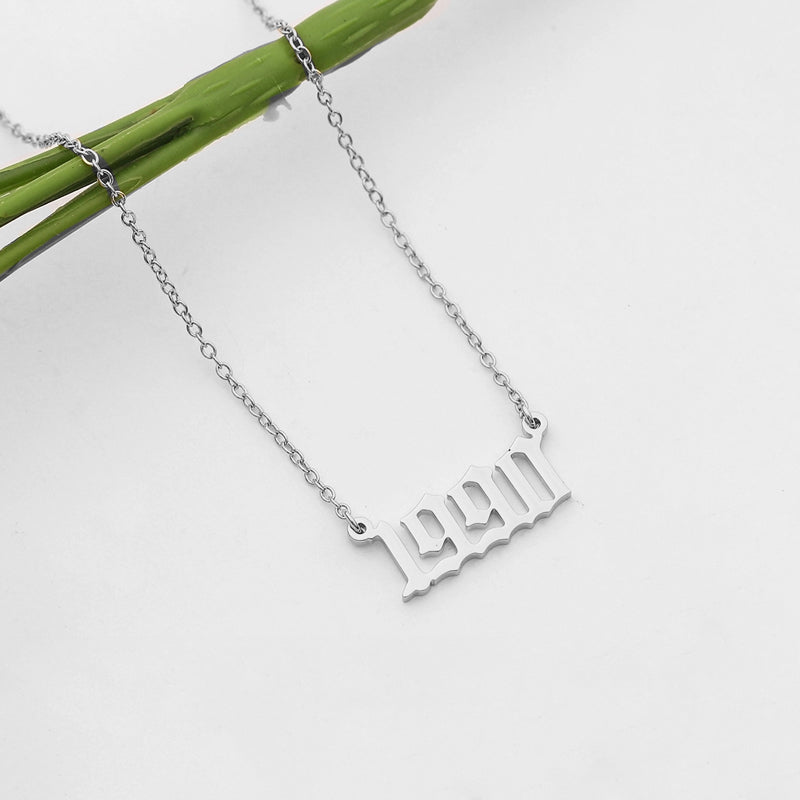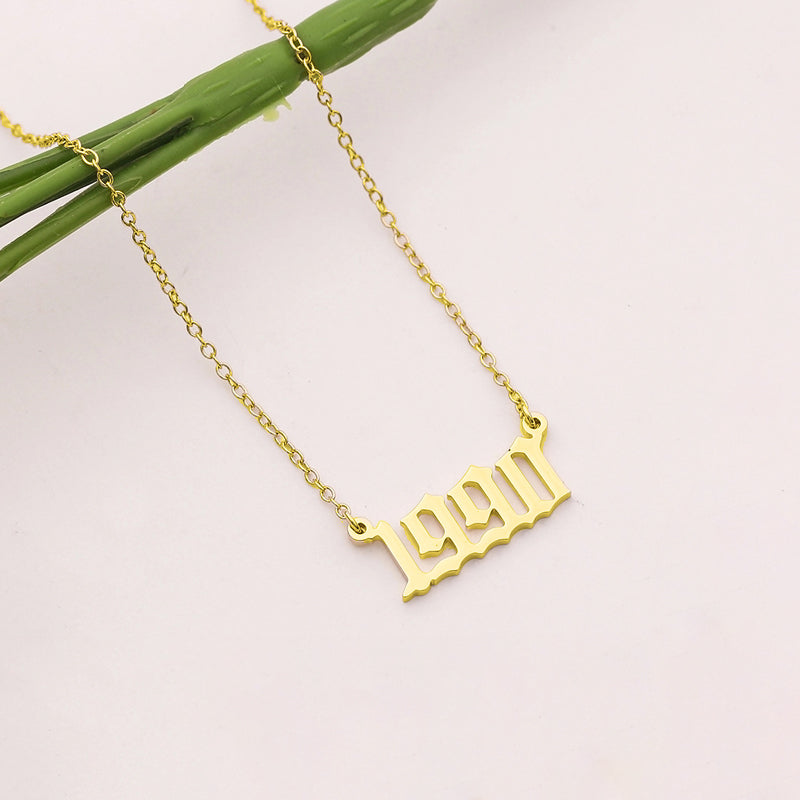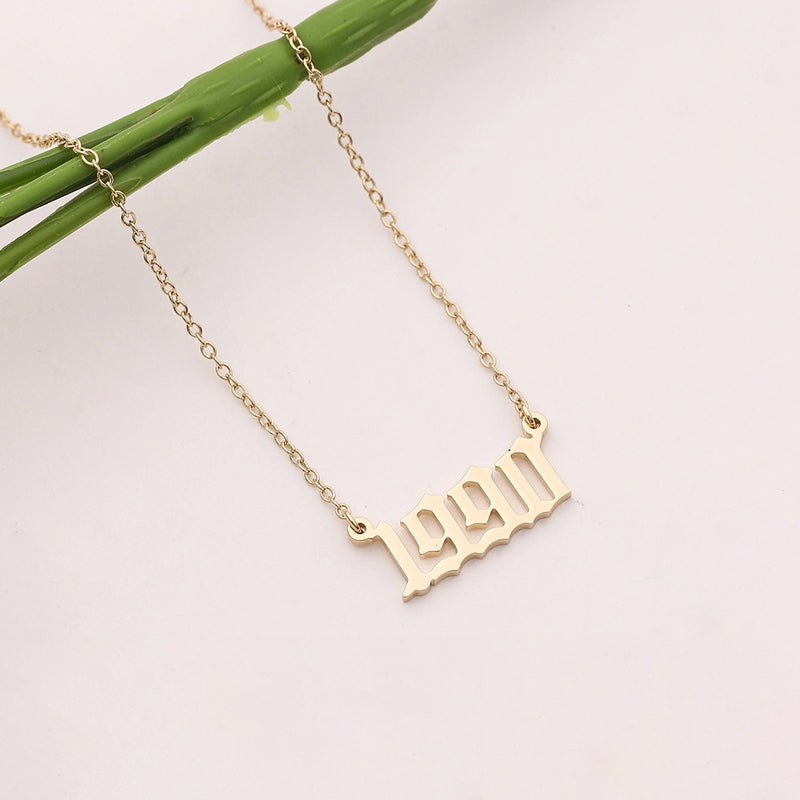 Custom Year Necklace Birth Year Necklace Gold Number Pendant
Pay Ode to the Special Year
Material: 925 silver/Copper
Chain Length: 16"/18"/20"
Pay ode to the year you were born with this souvenir. It's a necklace of meaning and style.
Meaningful jewelry
This stylish necklace allows you to show off a specific year as an ornament.
Enter a special year and shop for your friend or family.
Exquisite design
The year pendant comes in a beautiful font. The delicate zircons give a luxury look to this necklace.
Care instruction
Avoid wearing the same item for a long time or exposure to acidic, aggressive chemicals.
Take off the jewelry before sleeping, showering, swimming, and other high-impact activity that causes sweat.
Custom Year Necklace Birth Year Necklace Gold Number Pendant