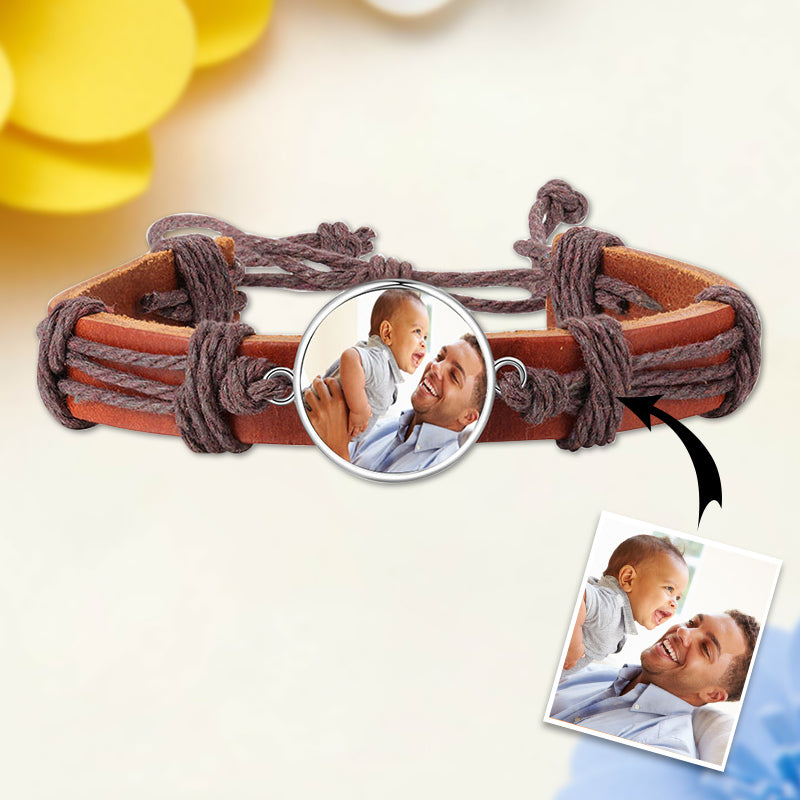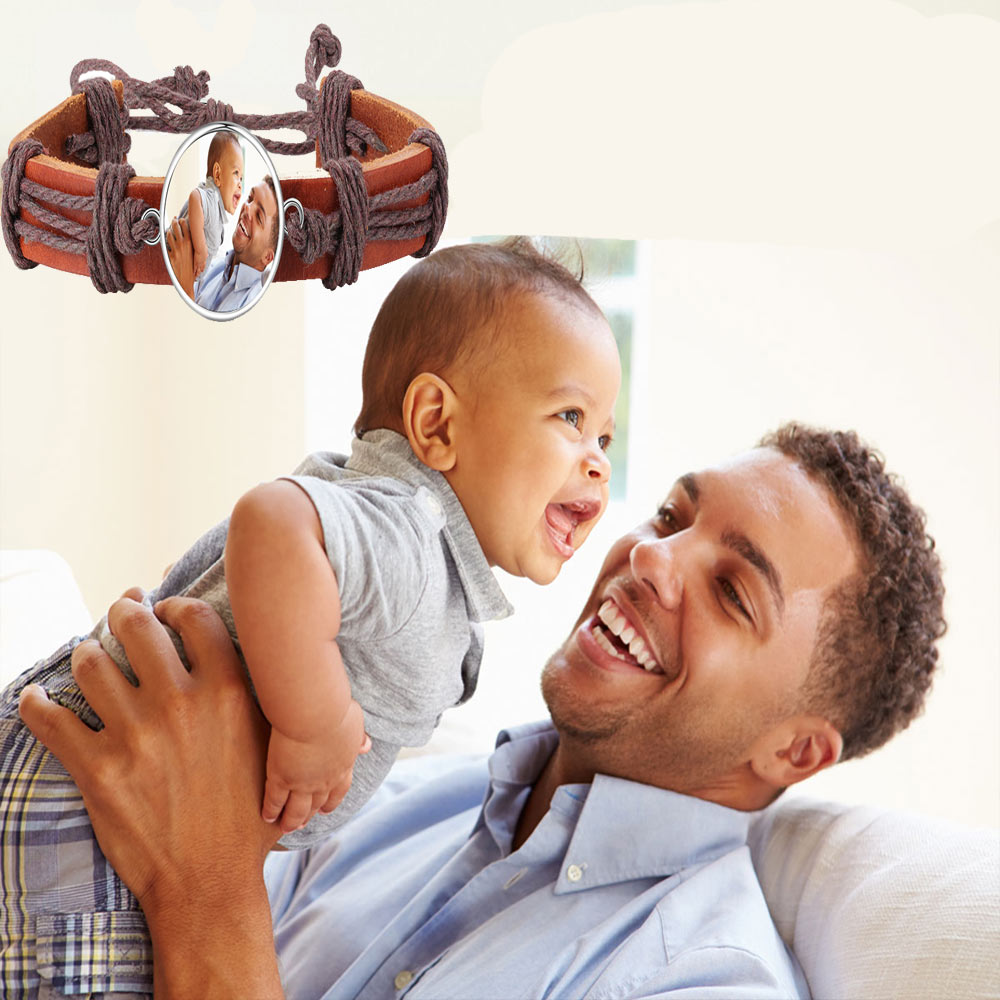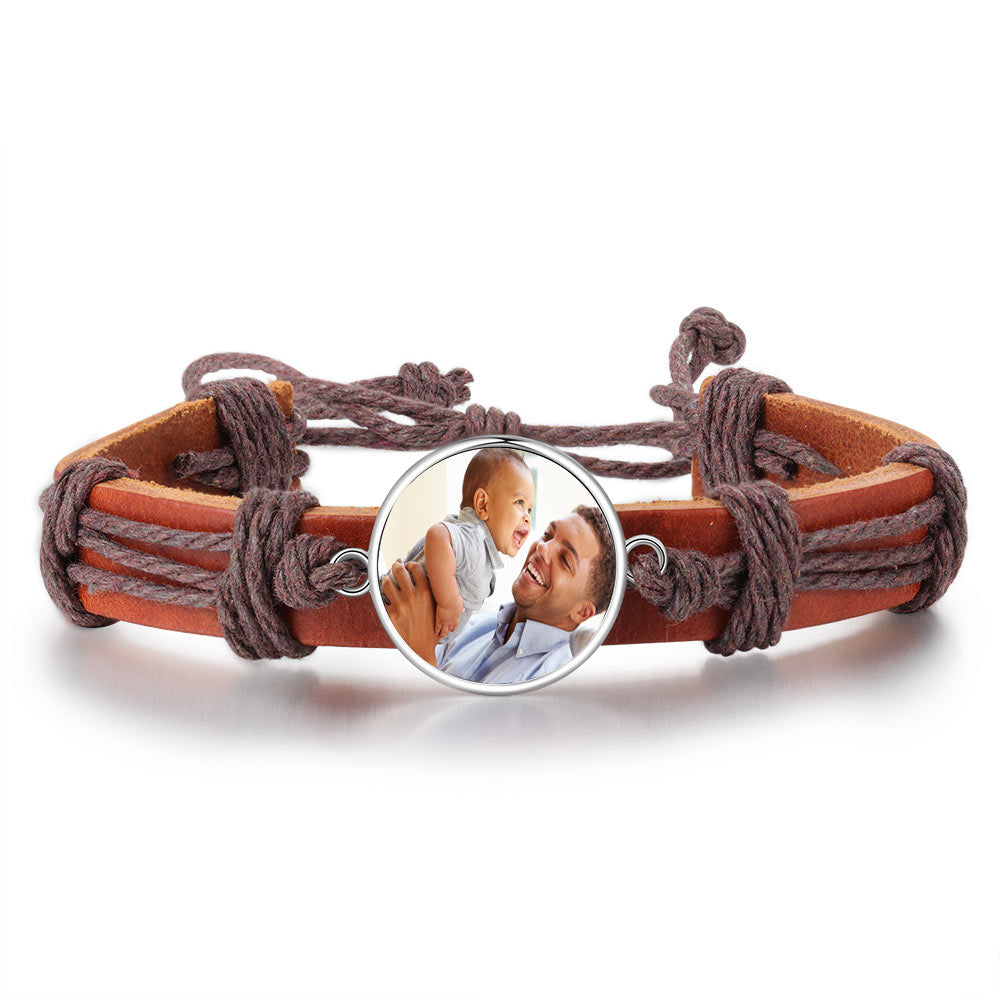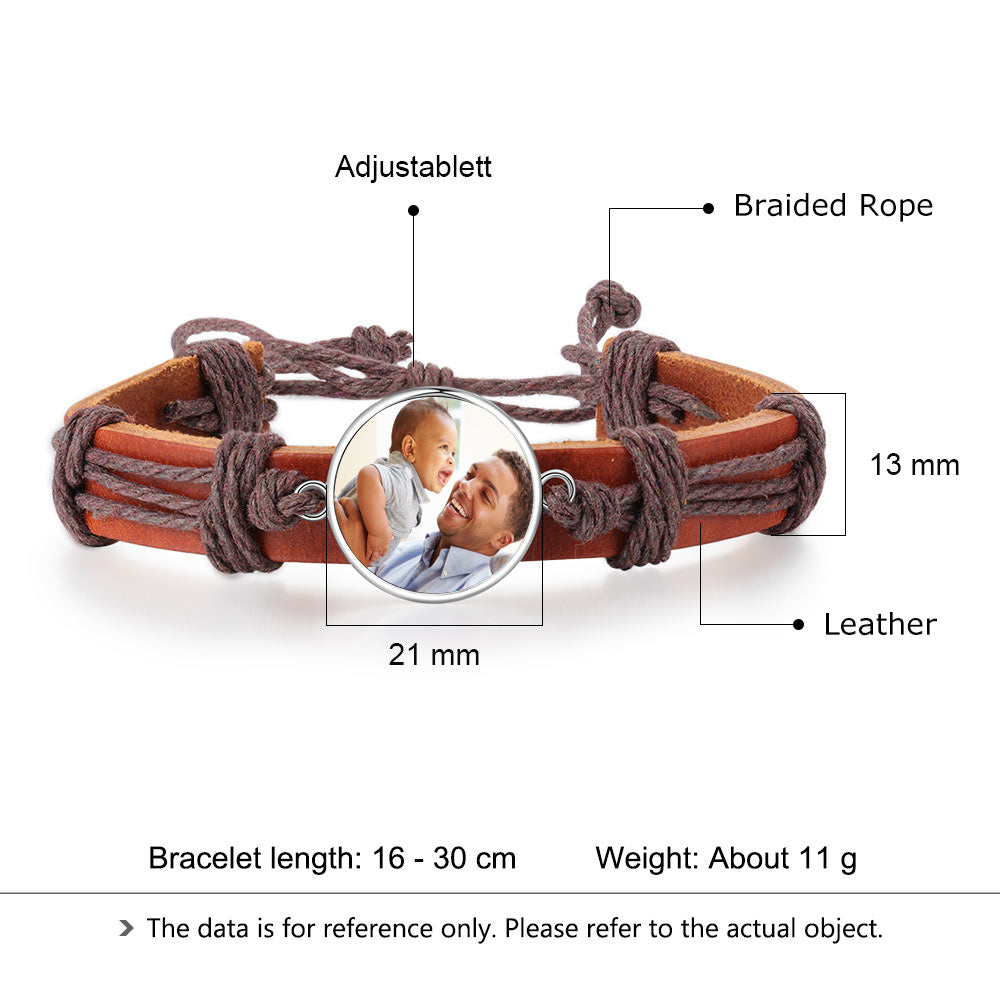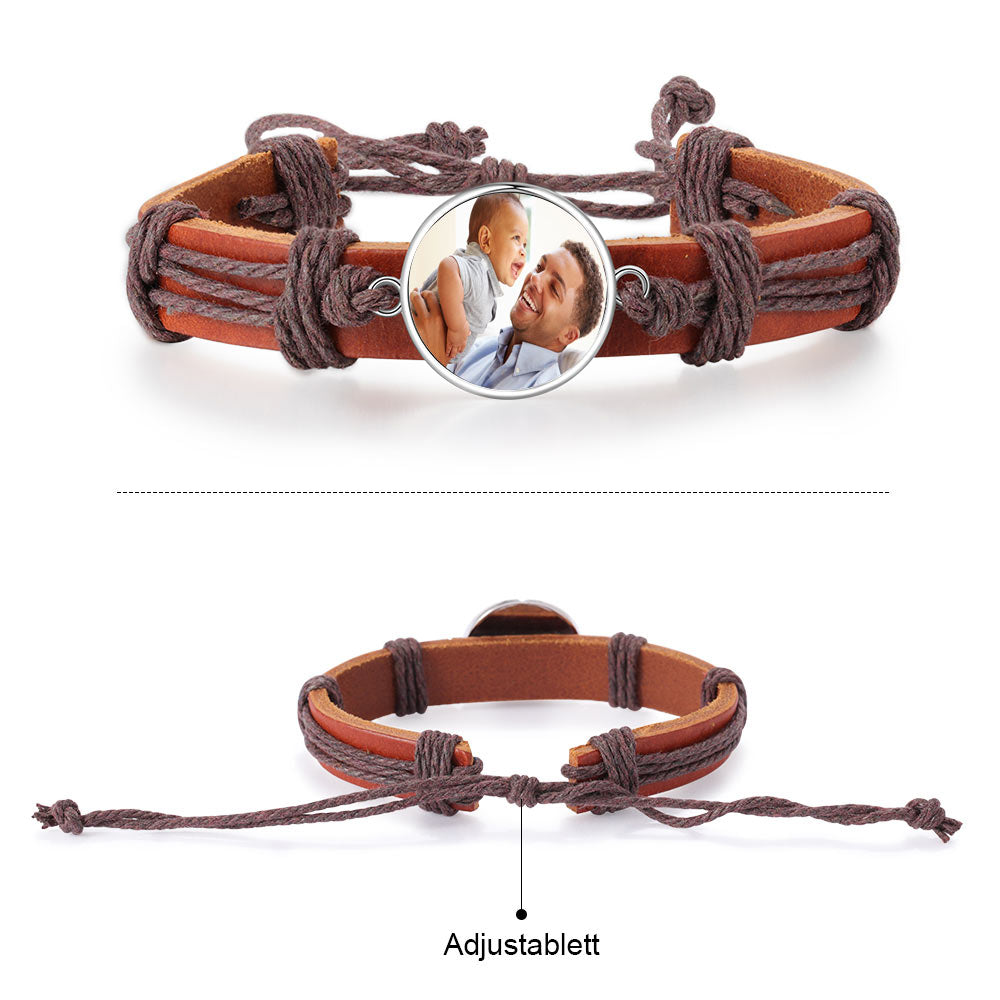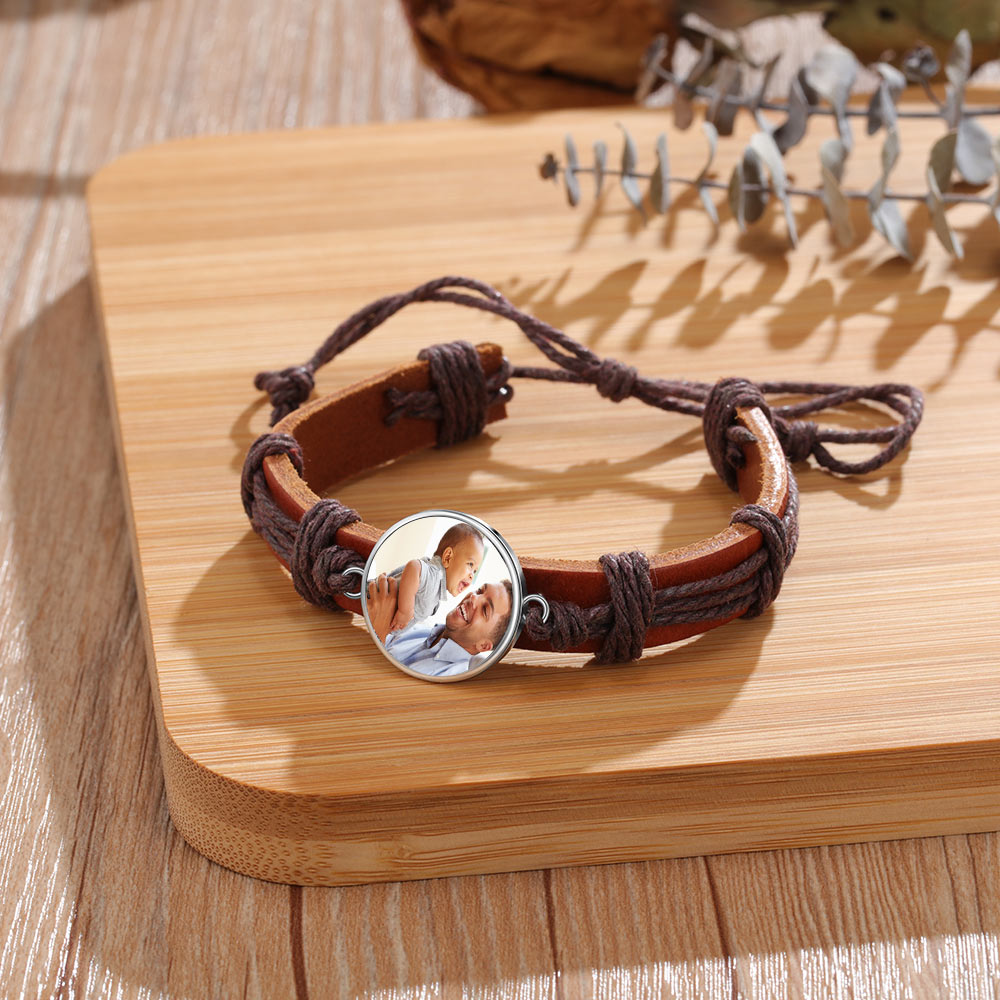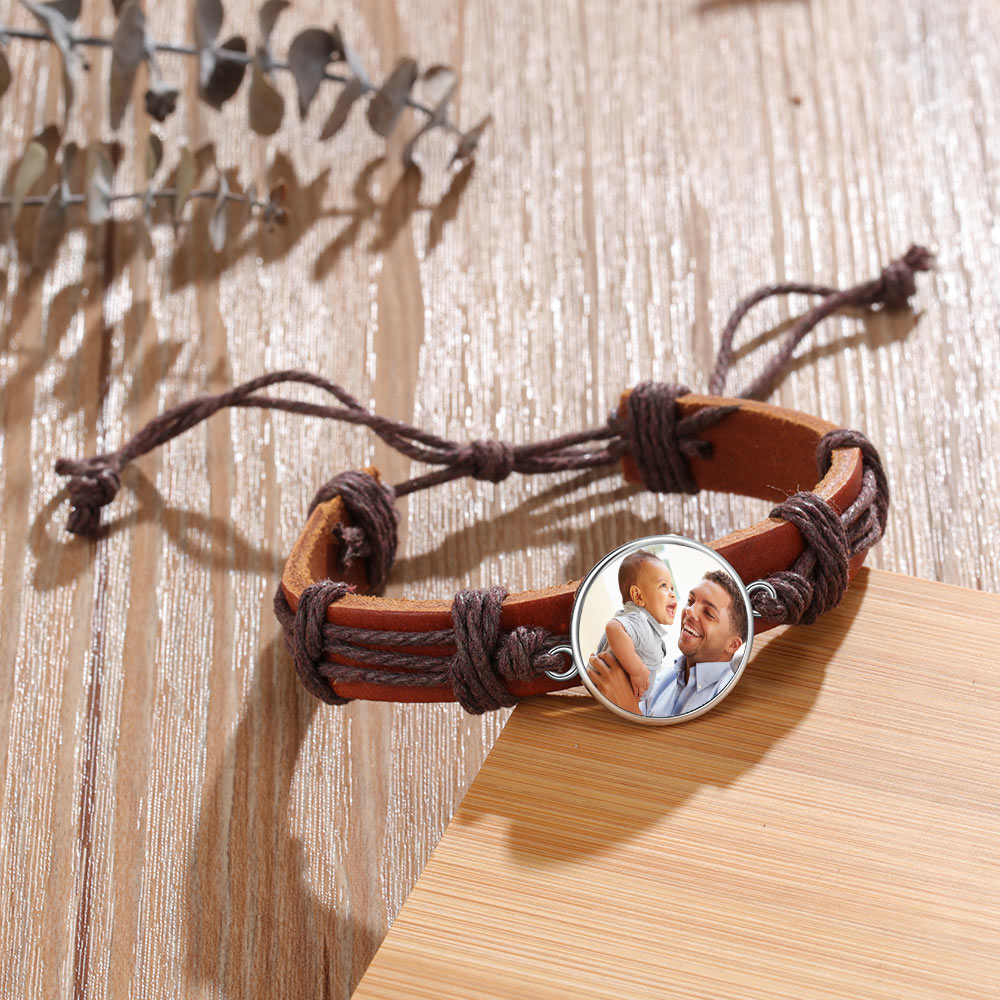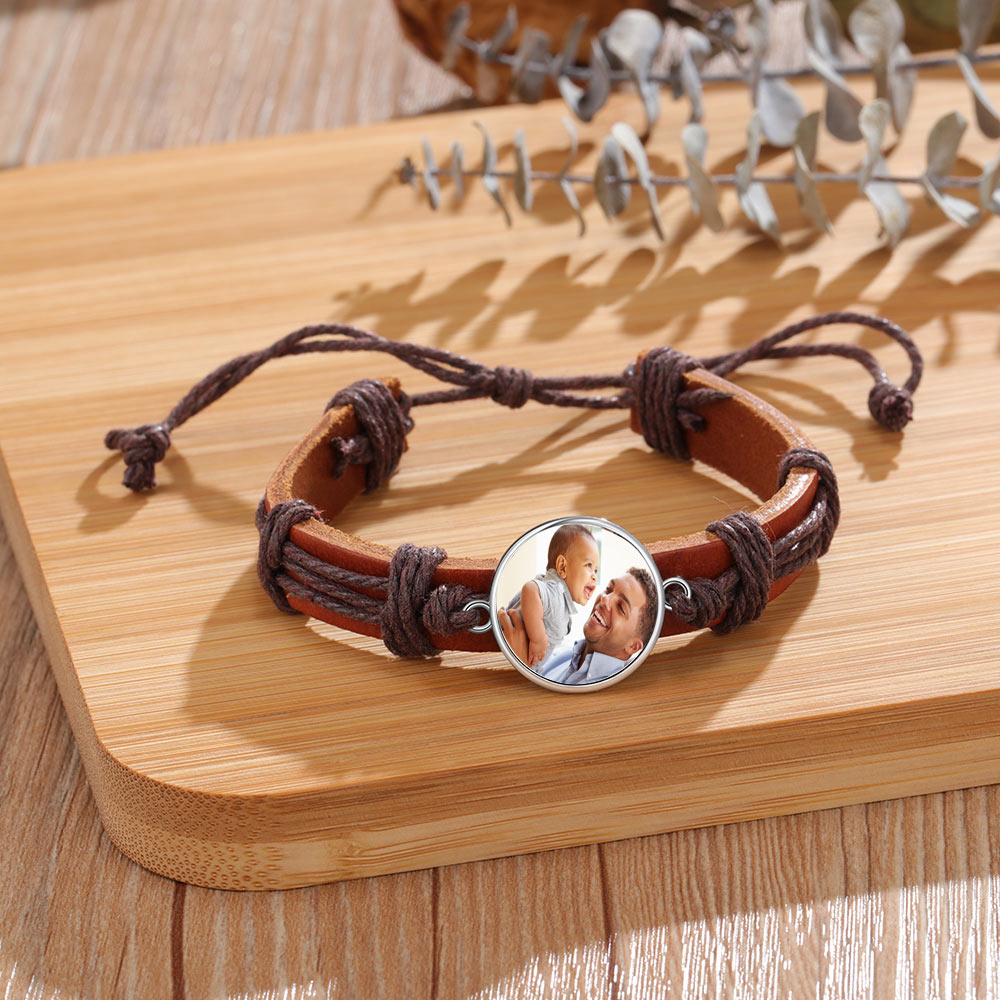 Customize Adjustable Photo Leather Bracelet Braided Rope Brown Leather Bracelet for Men
We keep this love in a photograph
We made these memories for ourselves
Material Type: Braid Leather
Perimeter: 6.3-13"
Pendant Size: 0.9*0.5"
Weight: 12g
Customized Type: Photo
Bracelet Type: Leather & Photo Bracelet
It's a fashion photo charm leather bracelet that displays your beloved photo in a stainless-stain photo frame, and the length is adjustable.
 
· Souvenir for best wishes
It's a specially designed braid photo bracelet, a great gift for birthdays, anniversaries, graduation, or any special events.
For friends or family, this adjustable leather charm photo bracelet could be a unique charm.
· Soothe your thoughts to loved ones
With a clearly printed surface you can see the familiar faces anytime you miss them.

· Safe for sensitive skin
This bracelet is made of stainless steel and leather, it is lightweight and durable. It's safe for people with sensitive skin or a nickel allergy.
Customize Adjustable Photo Leather Bracelet Braided Rope Brown Leather Bracelet for Men