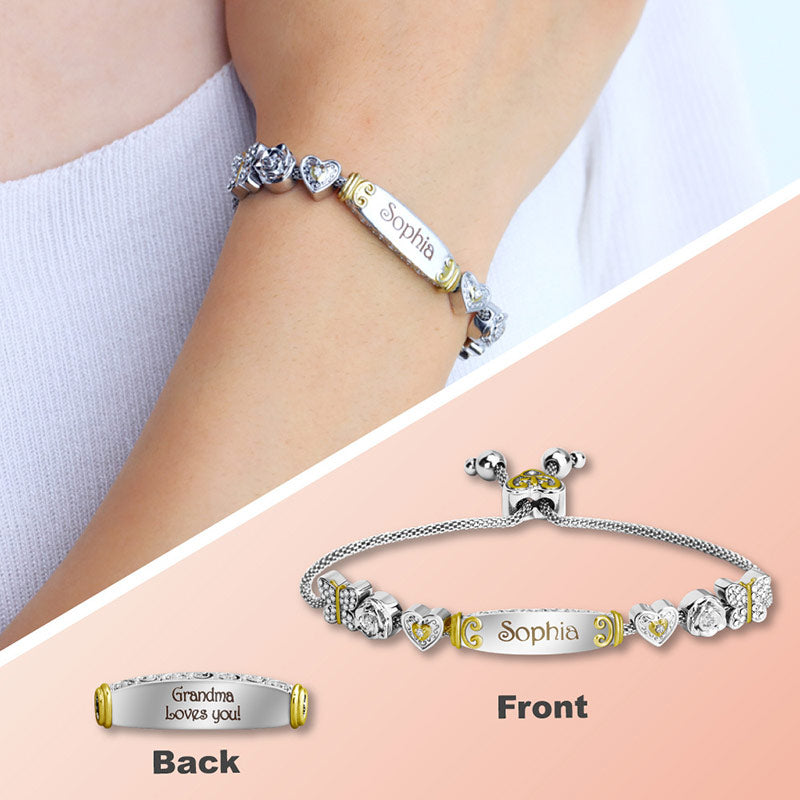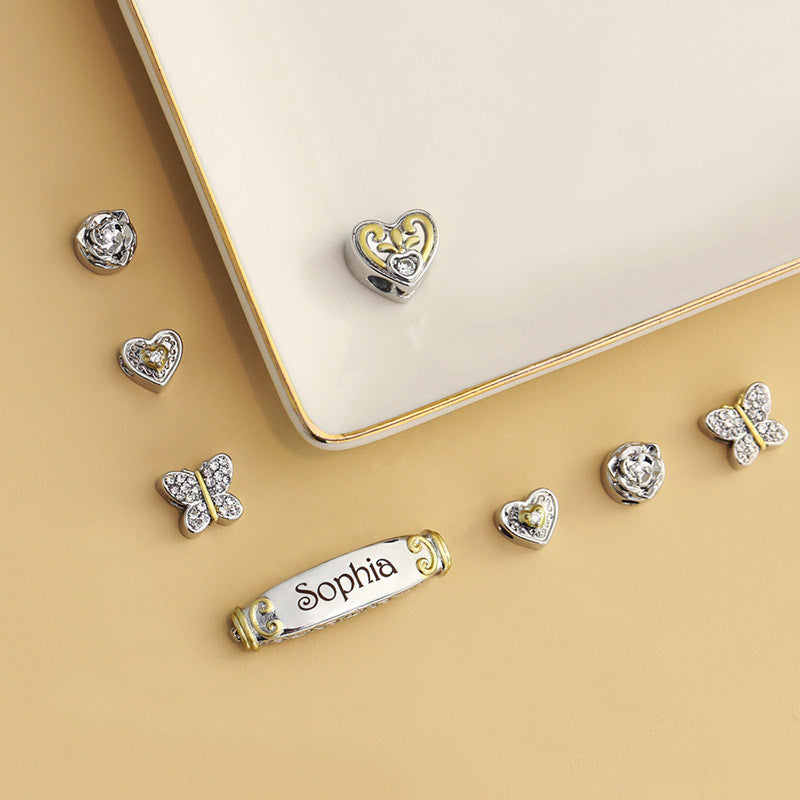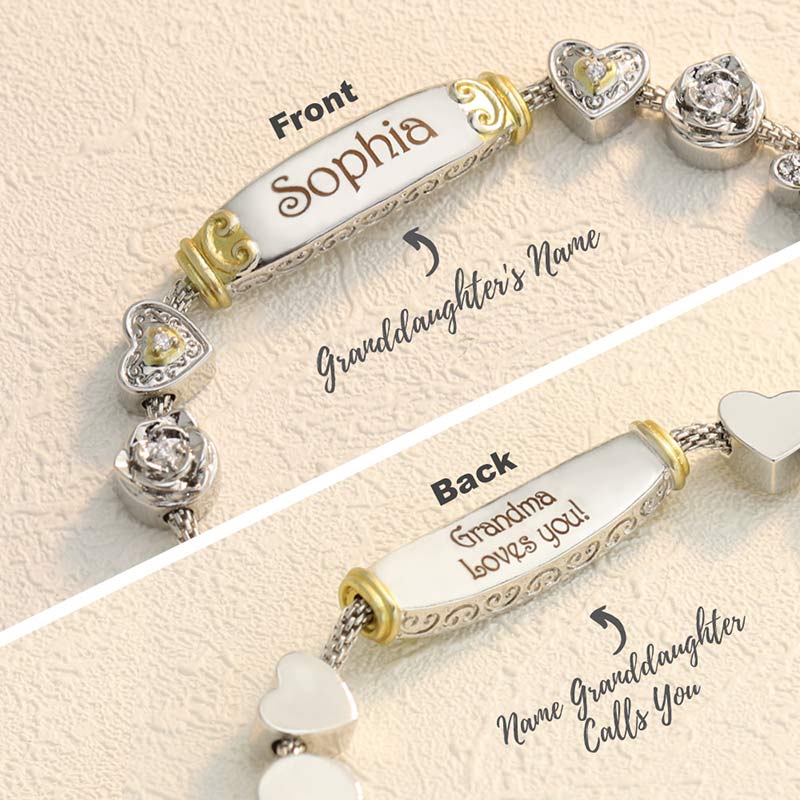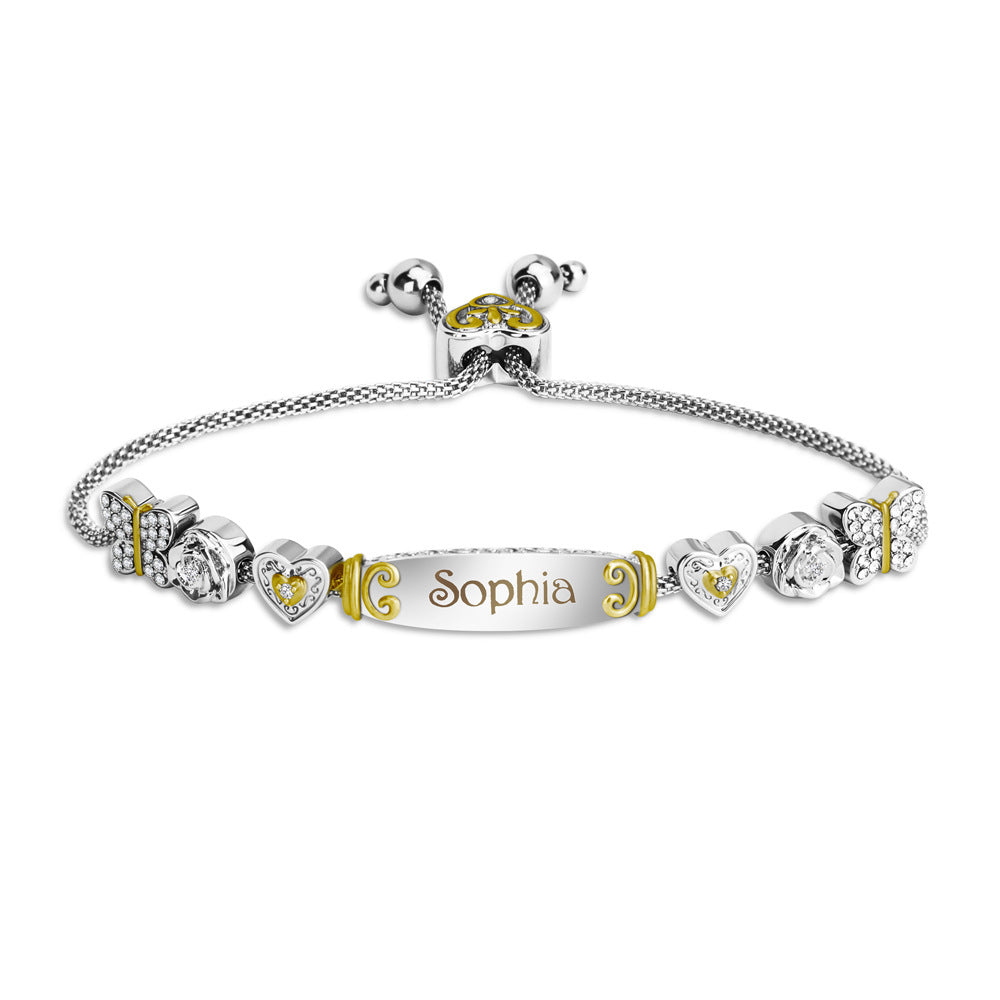 Customized Bangle Peach Heart Butterfly Bracelet Beaded Personalized Birthday Gift Copper Bracelet
Translation missing: zh-CN.products.general.description
Customized Bangle Peach Heart Butterfly Bracelet Beaded Personalized Valentine's Day Birthday Gift Copper Bracelet
Material: Copper
Size: Adjustable
A special way to tell your love, sending this words written bangle and hold her on the wrist.
A romantic way to tell your feeling
Personalize a beautiful bangle with your love words and make an ode to your love.
Perfect gift more than a love letter, for Valentine's Day, birthday, Christmas, anniversary, etc.
Special gift
The inspiration of a name makes this bracelet unique, and it will be even more touching to receive such a special personalized text.
Safe for sensitive skin
Made of hypoallergenic material copper. It is safe for people with sensitive skin.
Care instructions
Avoid contact with acids, corrosive chemicals, or wearing the same item for a long time. Remove jewelry before going to bed, showering, swimming, and other high-intensity activities that can cause sweating.
Customized Bangle Peach Heart Butterfly Bracelet Beaded Personalized Birthday Gift Copper Bracelet