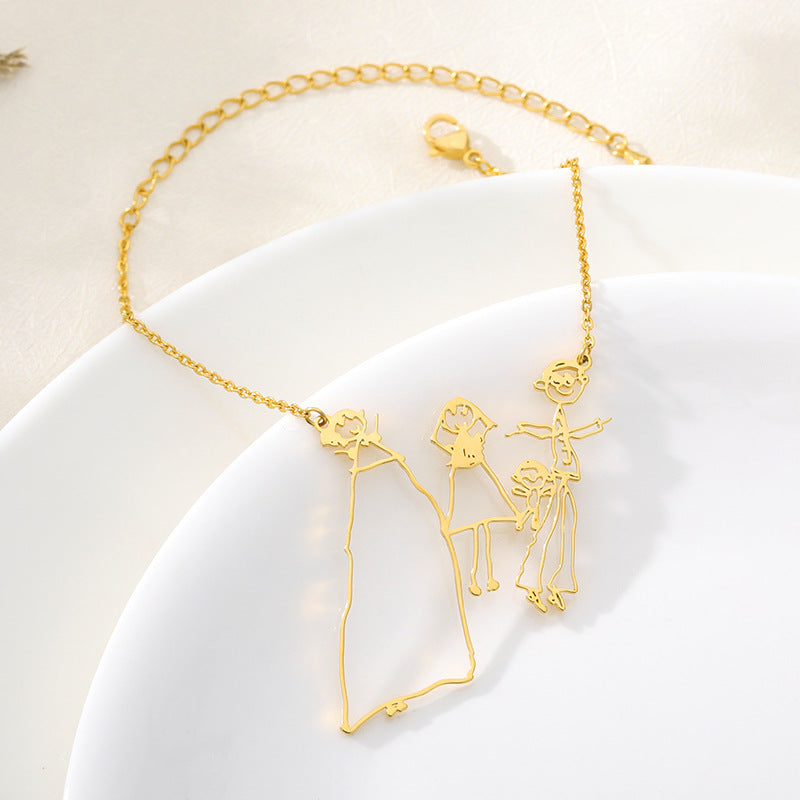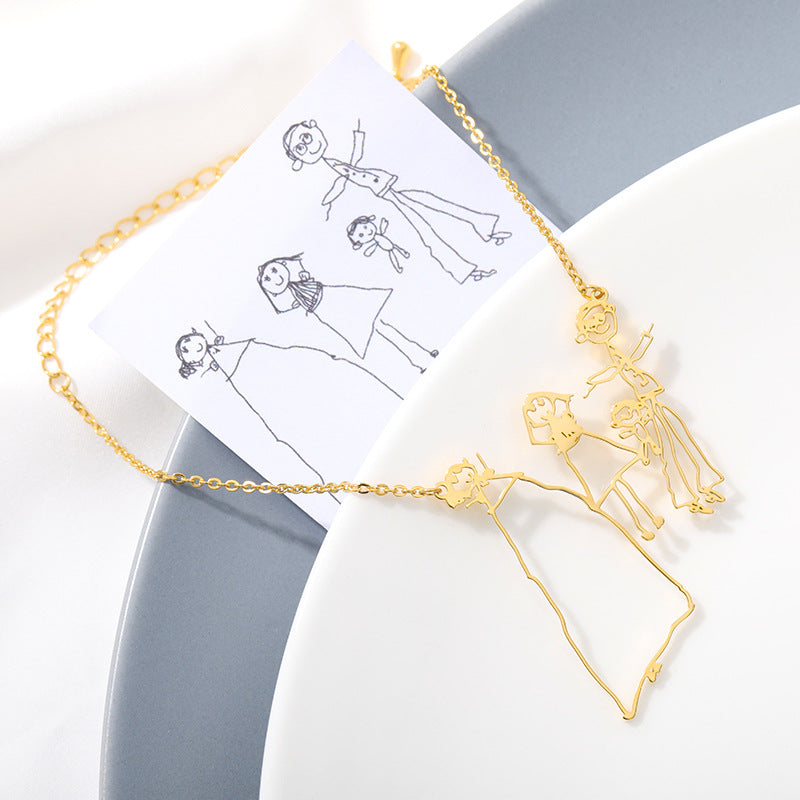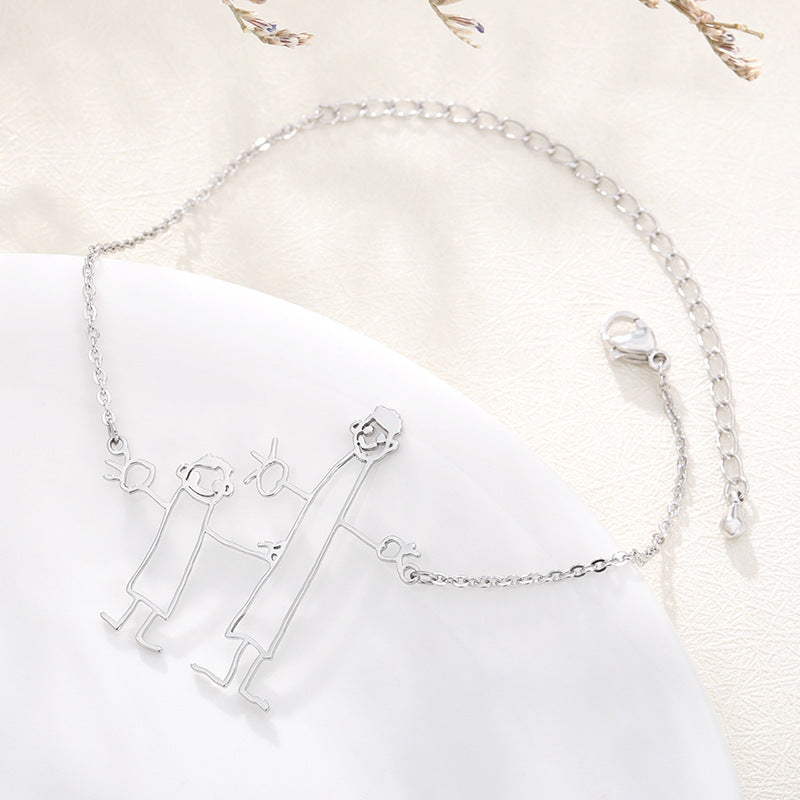 Customized Kids Drawing Bracelet Family Doodle Bracelet Hand-painted Bracelet
Make a Connection of Love Between Family
Material: 304 stainless steel
This is a doodle hand-drawn bracelet. Upload one of your child's doodles and make it your souvenir.
· Practical graffiti bracelet
This meaningful and classic children's drawing bracelet can provide the perfect gift for you and your loved ones. 
· Connect the emotions between family members
Some children's stick figures express your feelings about relatives and friends and connect your heart and soul.
· Safe for sensitive skin
This necklace is made of 304 stainless steel, the quality is guaranteed, and it's not easy to oxidize. It is safe for people with sensitive skin.
· Care instructions
Avoid wearing the same item for a long time or exposure to acid and corrosive chemicals. Please take off your jewelry before going to bed, showering, swimming, and other high-impact activities that cause sweat.
Customized Kids Drawing Bracelet Family Doodle Bracelet Hand-painted Bracelet