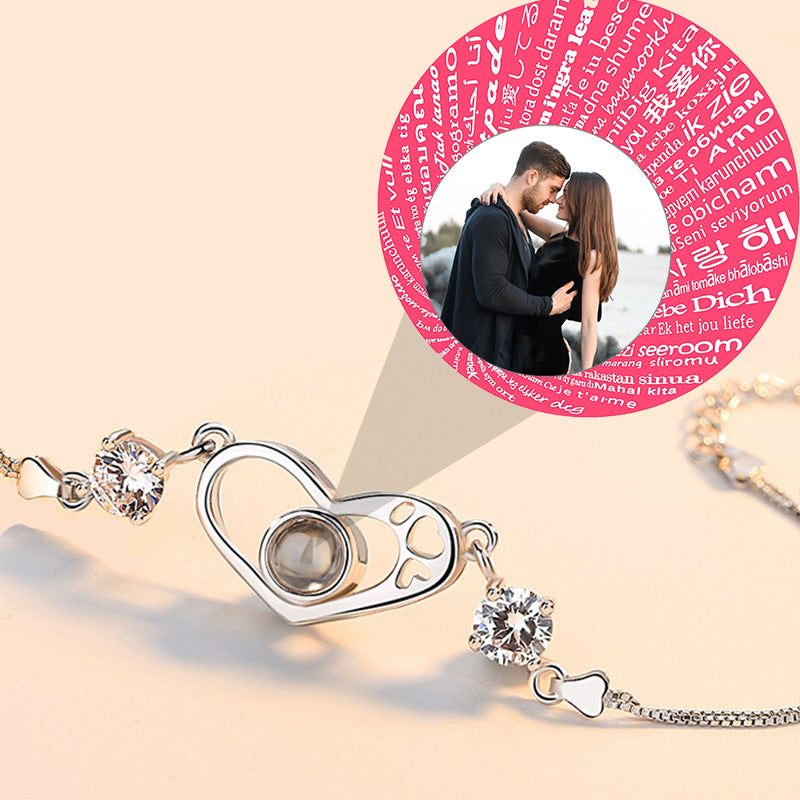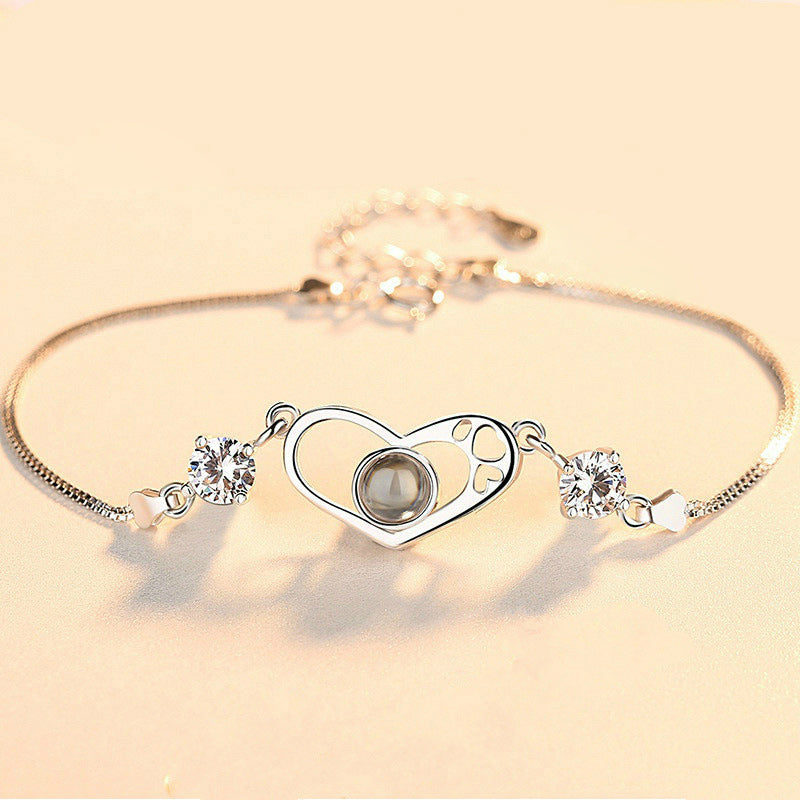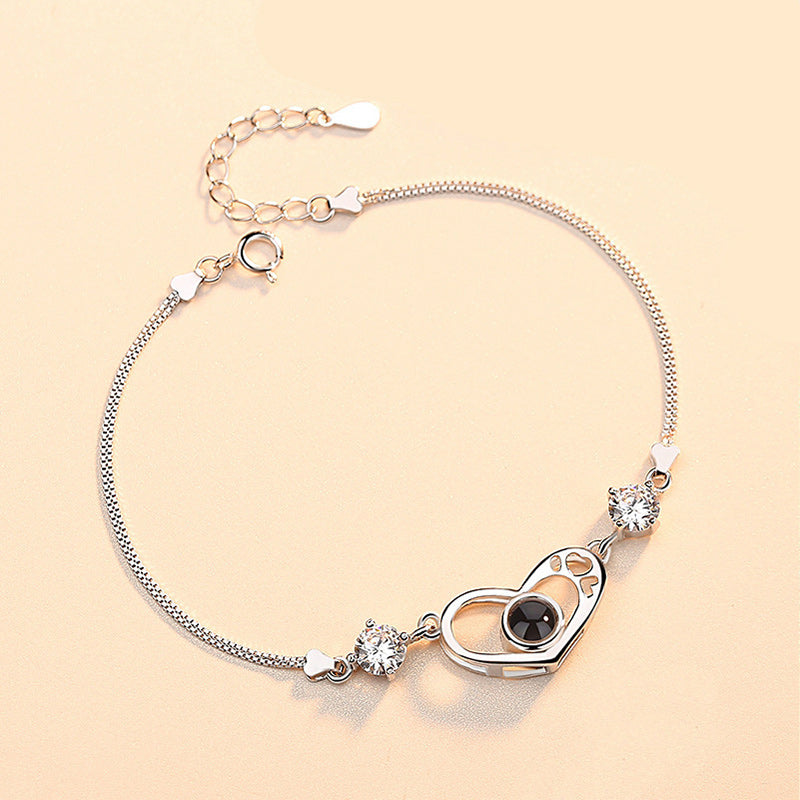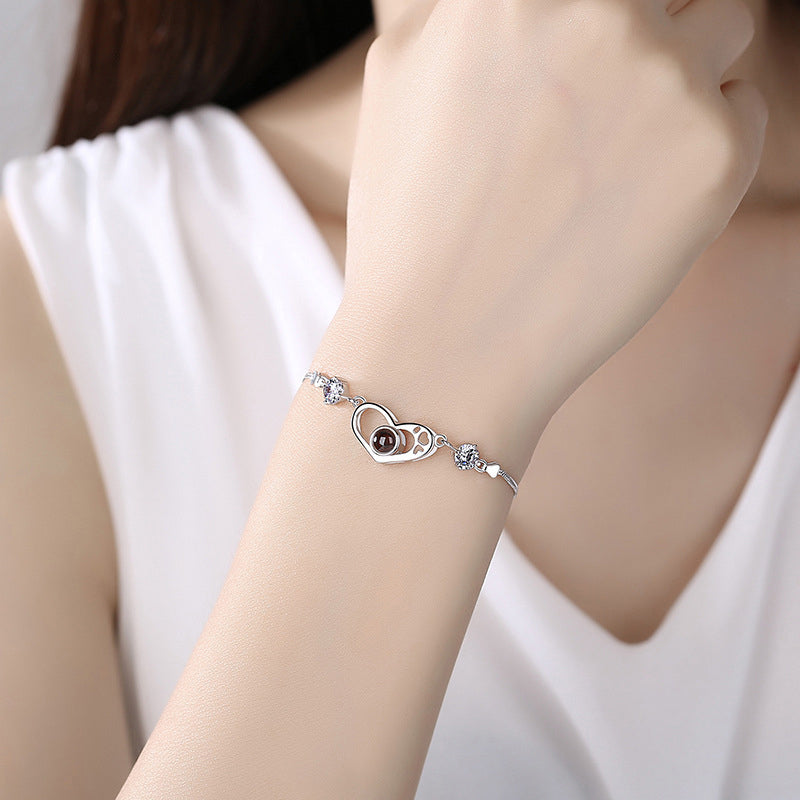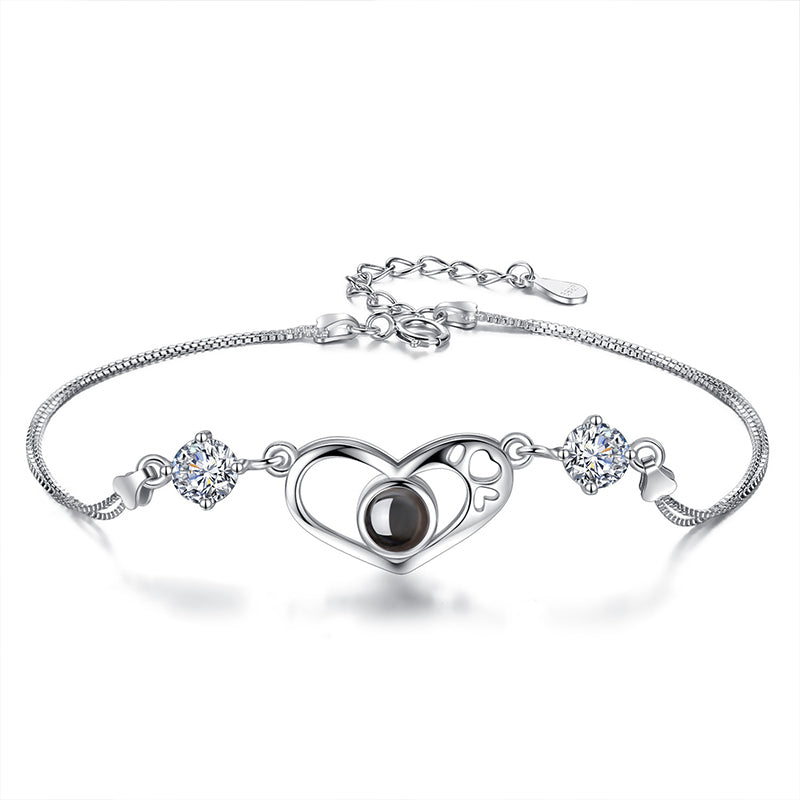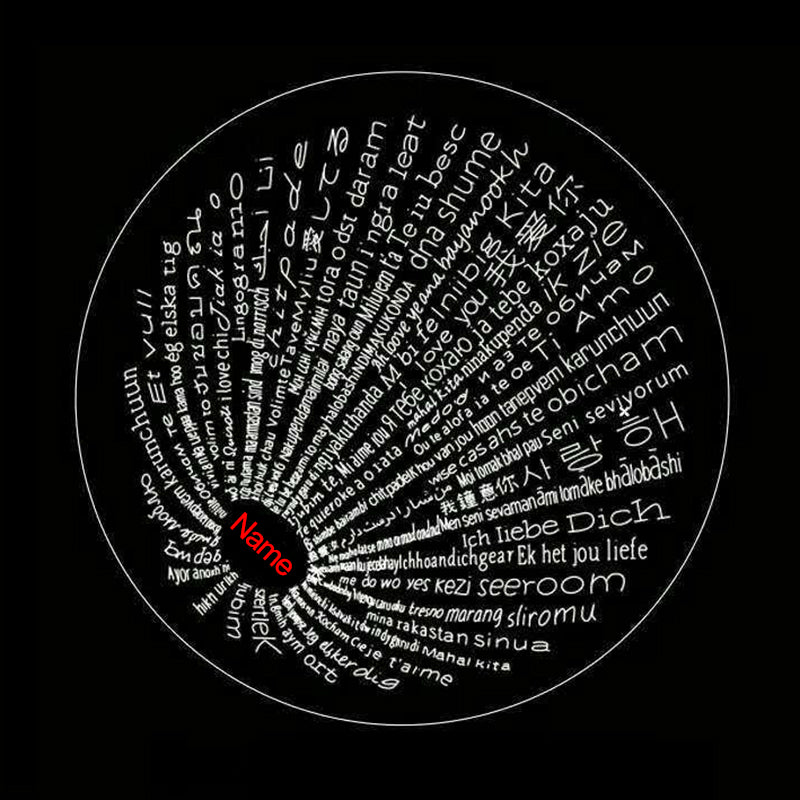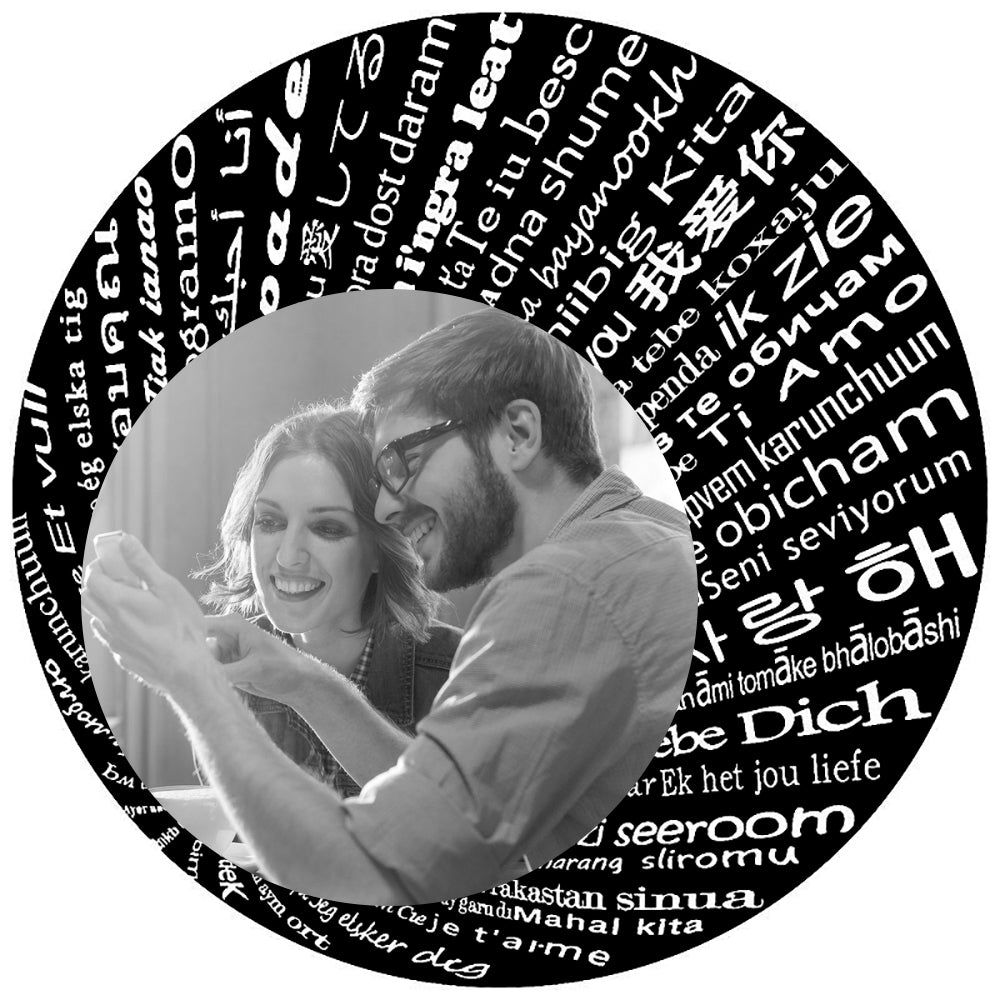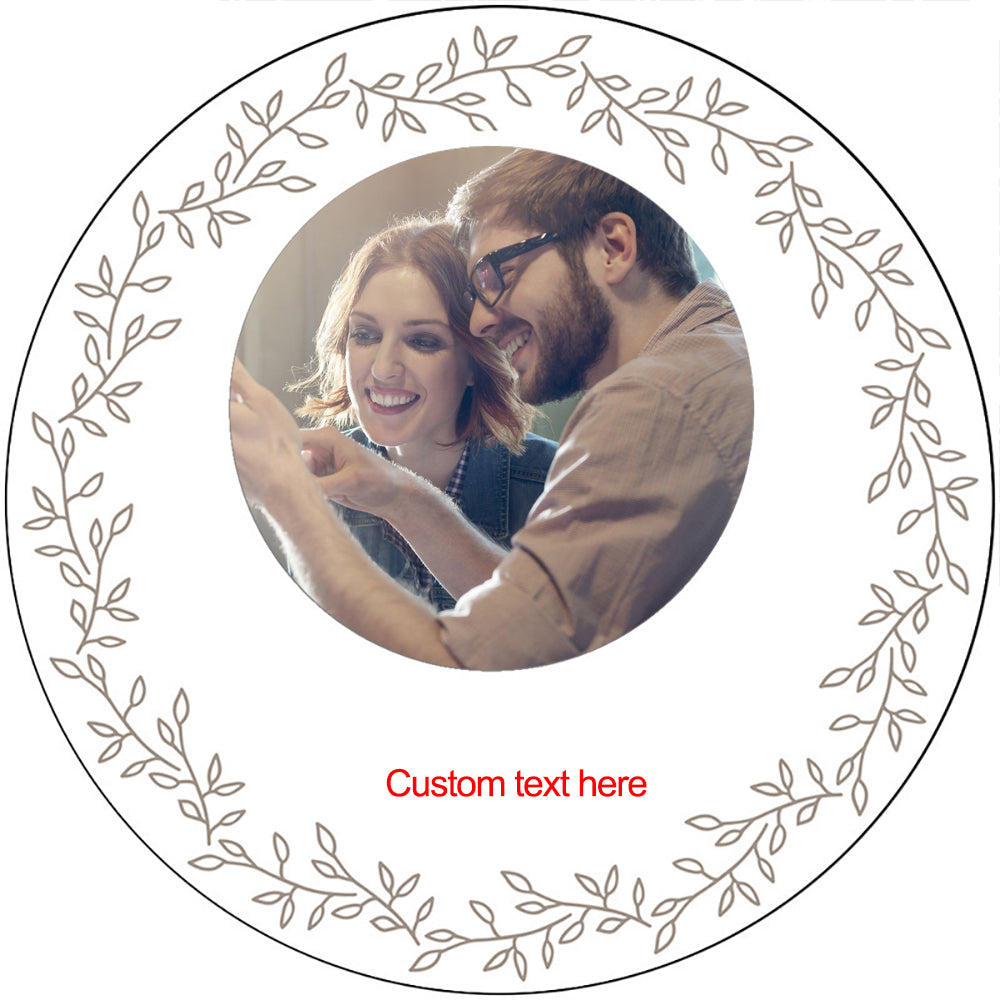 Customized Projection Photo Bracelet Peach-Shape Bracelet
Translation missing: zh-CN.products.general.description
Customized Projection Photo Bracelet Peach-Shape Bracelet
Material: 925 silver
Surrounded by love hearts, representing a world of love, design a love bracelet of your own, with the photo engraved on a nano-engraved crystal in the heart of love.
· How to view the engraved content
-Put the nano engraved bead right under your cellphone camera to view the engraved content clearly, or just take a closer look through the bead.
-Turn on the flashlight of your phone and align the bead of the jewelry on the flashlight, the content will be projected on a flat surface where the flashlight dropped.
· A thoughtful way to express your feeling
Engrave your words of love, portrait of your loved ones, photo of yours into this lucky clover to send your best wishes.
· Safe for sensitive skin
Made of 925 silver that is a hypoallergenic material. Safe for people who have sensitive skin.
· Care instruction
Avoid exposure to acidic, aggressive chemicals or wearing the same item for a long time. Take off the jewelry before sleeping, showering, swimming, and other high-impact activity that causes sweat.
Recommend:
Photo Projection Bracelet
Customized Projection Photo Bracelet Peach-Shape Bracelet