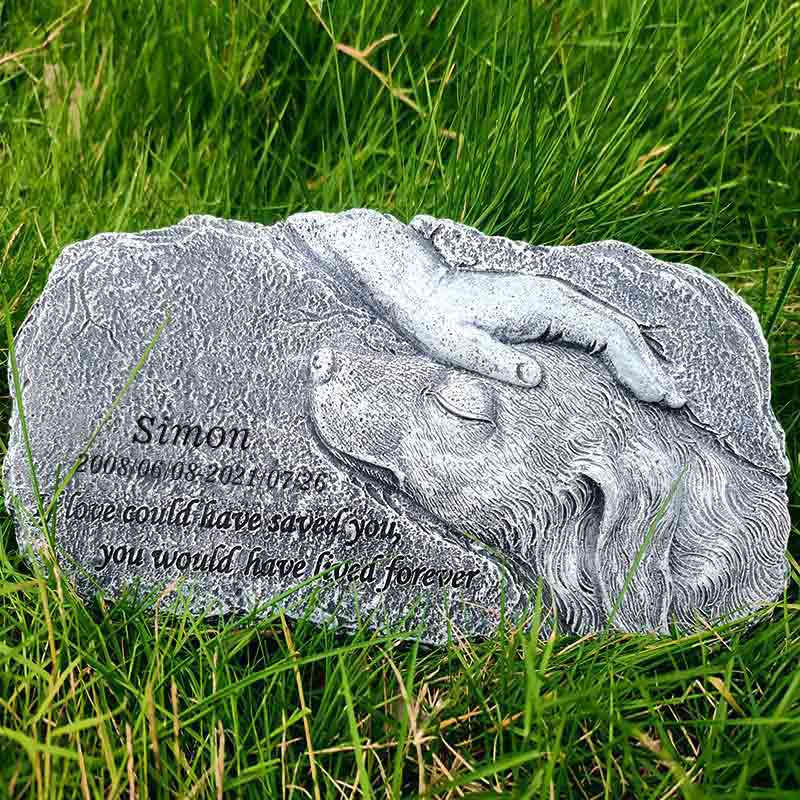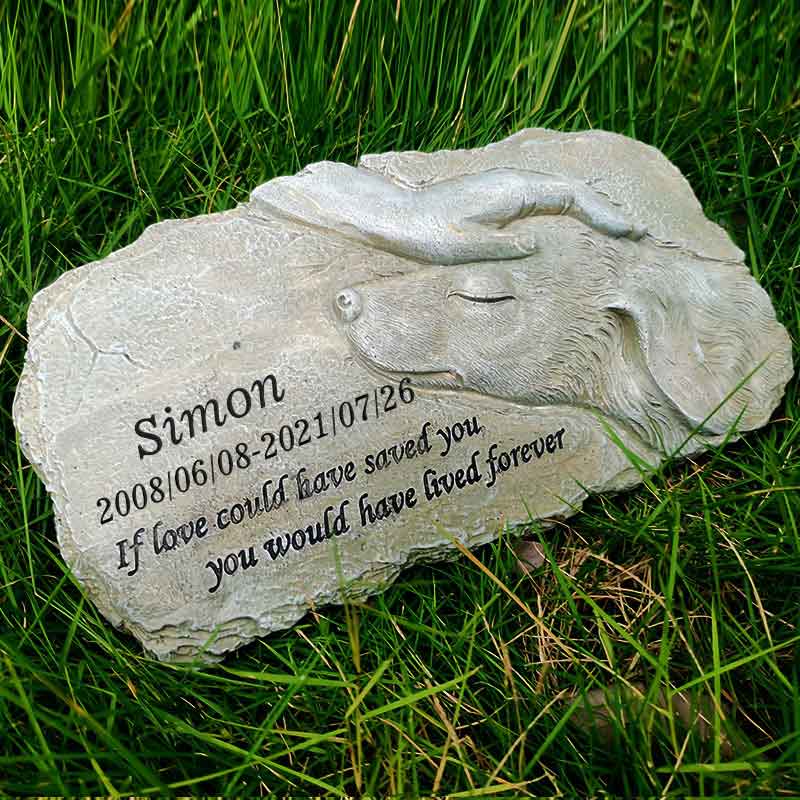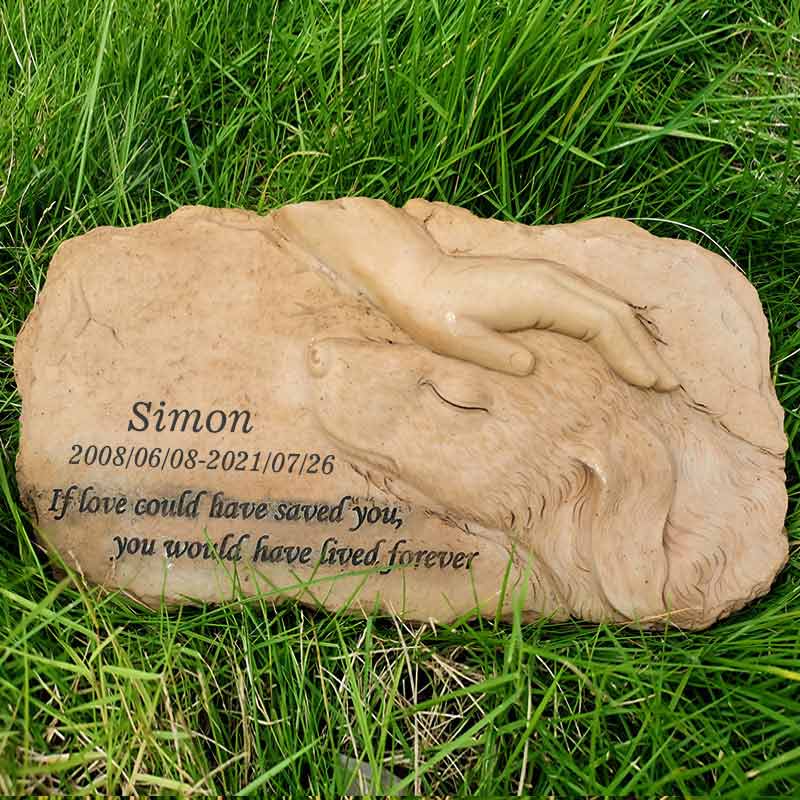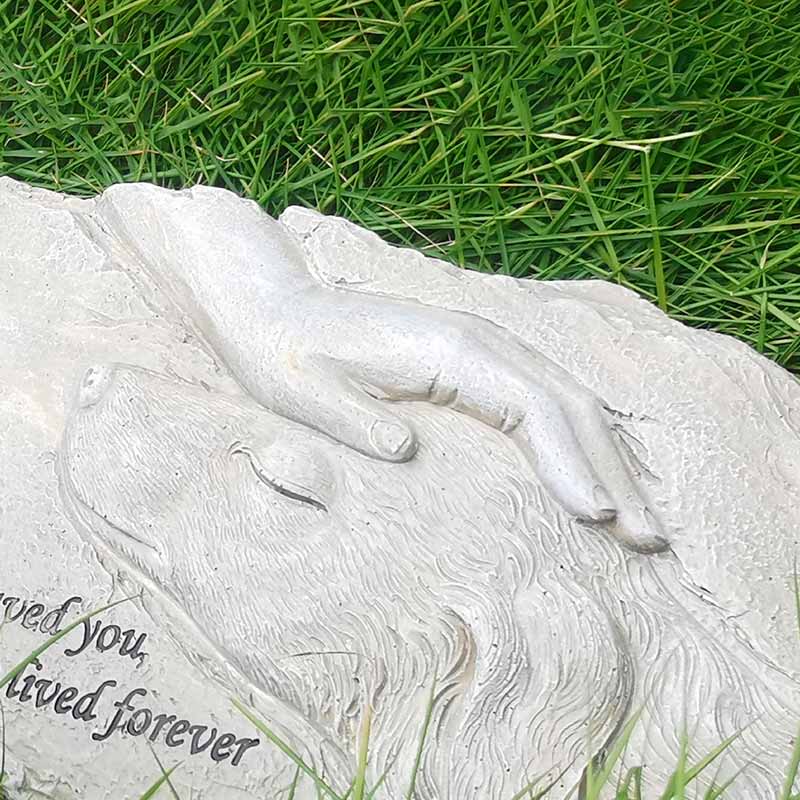 Dog Garden Statue Warm Golden Retriever Resin Tombstone
Translation missing: zh-CN.products.general.description
Dog Garden Statue Warm Golden Retriever Resin Tombstone
Size: 10 x 5.9 x 1''
Special meaning
When your pet is lost or passes away, choose this special gift of a dog garden statue to remember your pet forever.
Customized content
Customize your pet's tombstone with his or her own name and date of birth/date with you, and the words you want to say to him or her, all optional. Keep your pet's memory alive with this beautiful pet memorial stone.
Widely used
Suitable for indoor and outdoor use, specially treated to protect from the sun and weather. Place this unique pet garden stone next to a sidewalk, under your favorite tree, near a flower bed, or on a porch or patio.
Safe quality
Made with resin, laser engraved, then hand-applied with a waterproof coating. The pet memorial stepping stone is accented with large, ornate paw prints that will never go out of style.
Dog Garden Statue Warm Golden Retriever Resin Tombstone