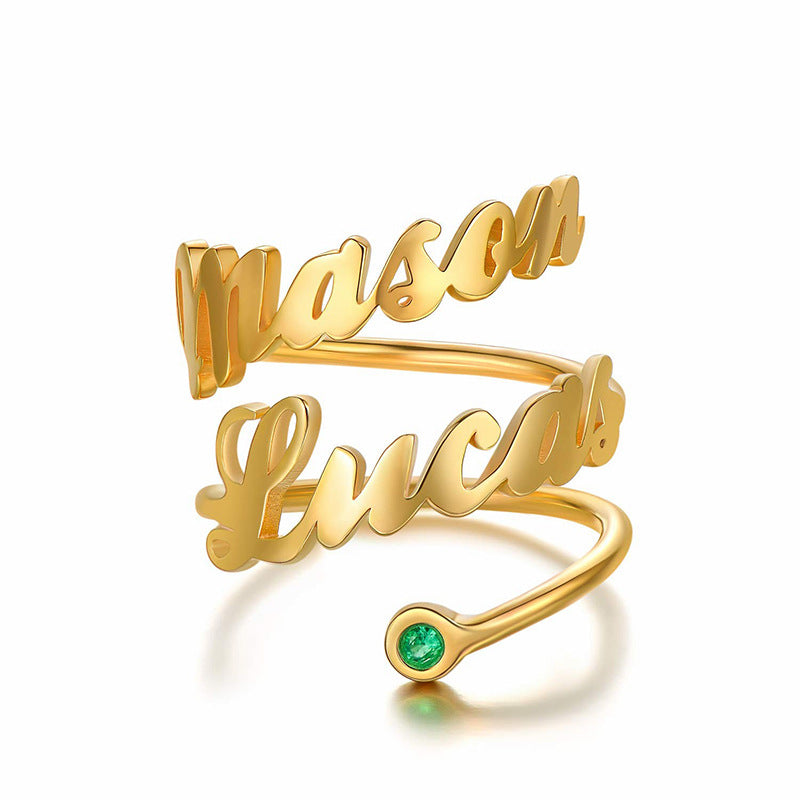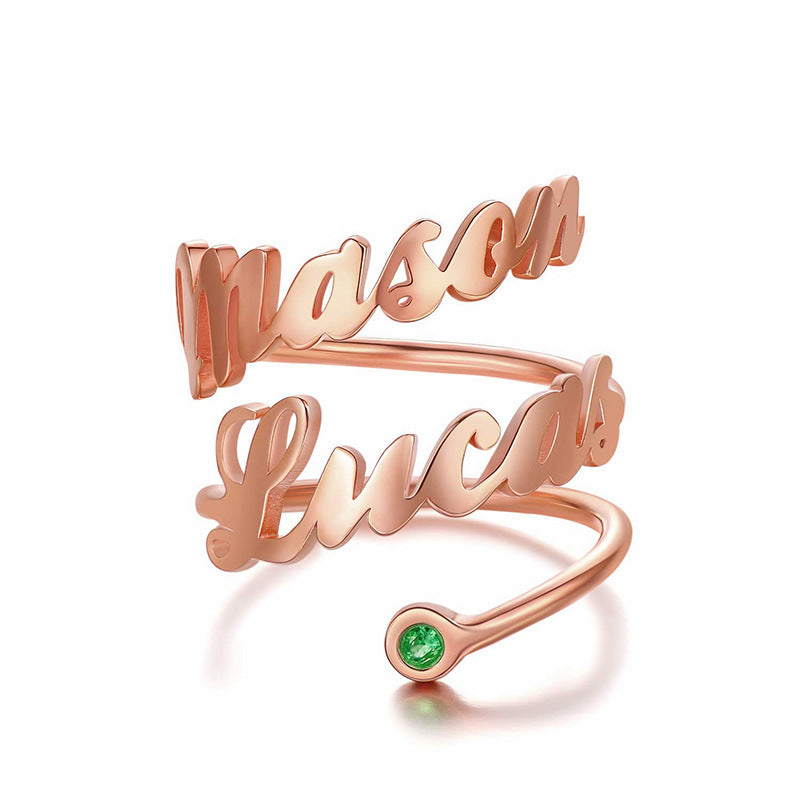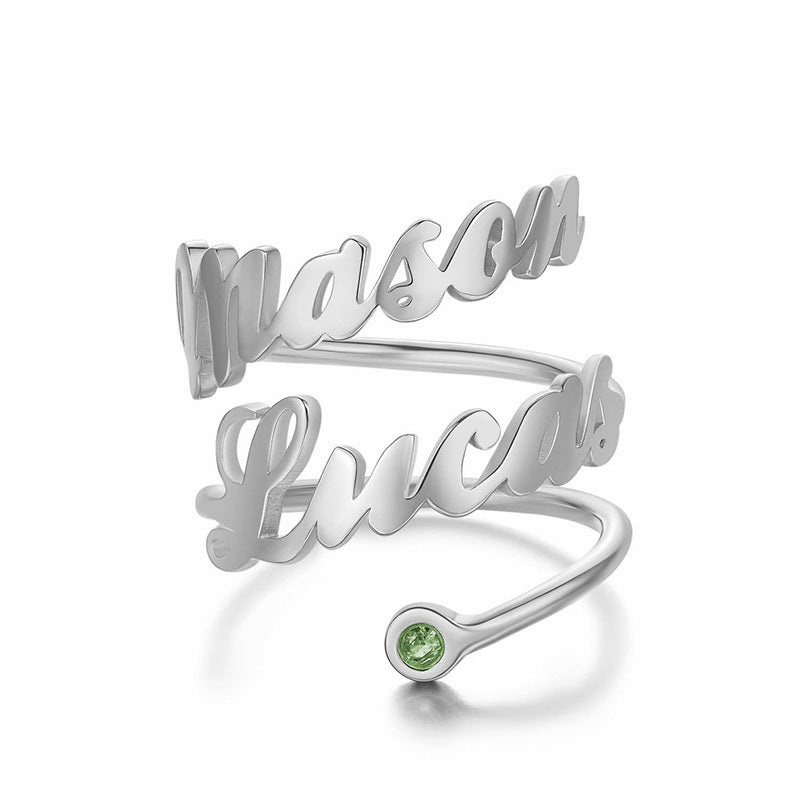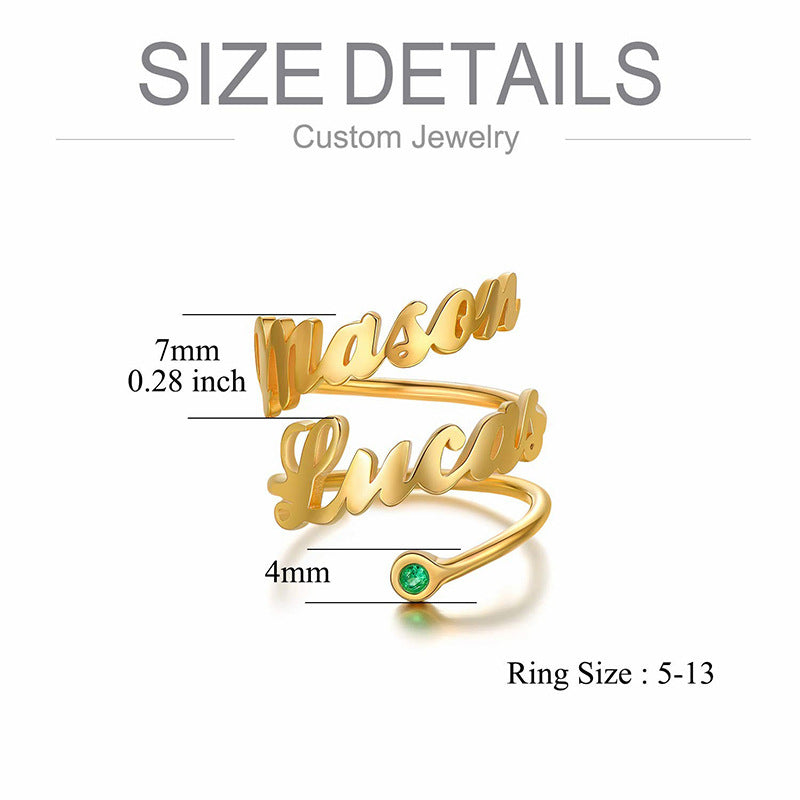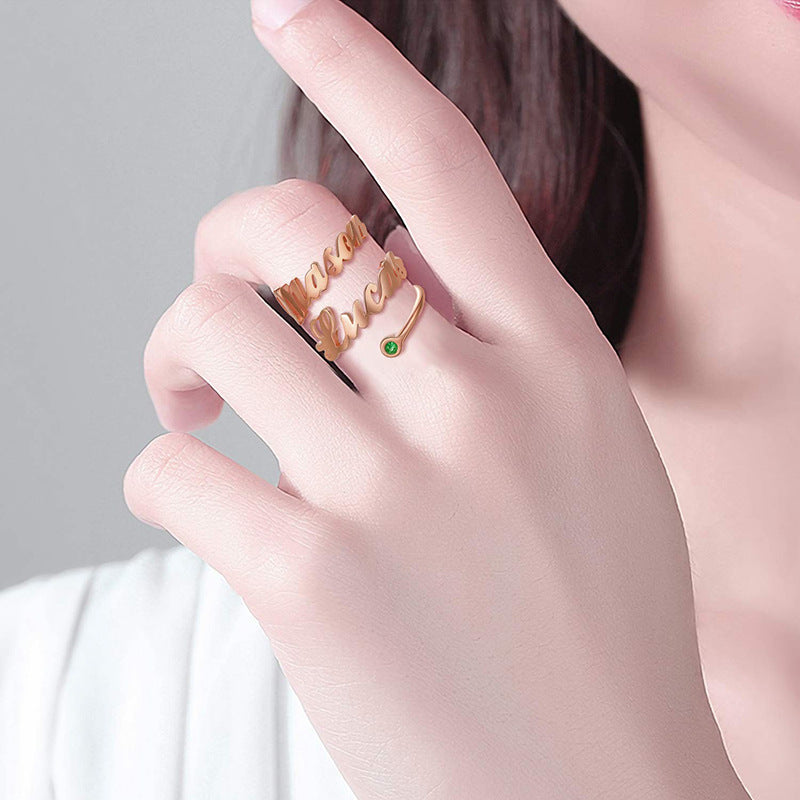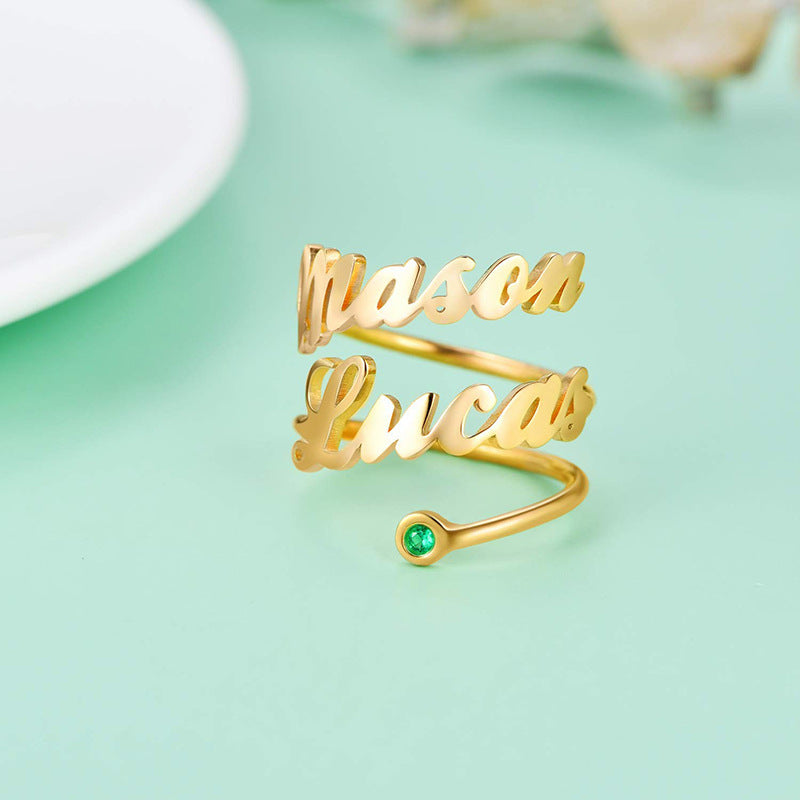 Double Name Ring Custom Birthstone Ring Gold Name Ring Diamond Ring Designer
Seize Precious Moments At All Times
Material: Stainless Steel
This is a personalized ring with customizable double names and birthstones. A simple custom ring allows you to seize precious moments at all times.
· Thoughtful gift for everyone
Personalize a ring with the name of your cherished one, friend, or family.
Create a luxury gift for her birthday, Valentine's Day, Christmas, Thanksgiving, or any special events.
· Make a special ring
Optional birthstones provide various choices to speak out about how precious the person is in your heart.
· Safe for sensitive skin
Made of stainless steel that is a hypoallergenic material. Safe for people who have sensitive skin.
· Best wishes
Birthstones of multicolor embody various meanings, which contain your best wishes toward the person.
Double Name Ring Custom Birthstone Ring Gold Name Ring Diamond Ring Designer